The family man
"I have the luck that I don't have a schedule, like an office schedule, from 8-to-5 or 8-to-6. Sometimes I have to travel a lot. So the time I have free, I always try to dedicate to my family and my kids."
The watch enthusiast
Bovet wins top prize at watchmaking Oscars
"Since I've known how to control the time in a watch, I've been a fan. I love it. I think it is one of the accessories that men can use. I like it. I have a few timepieces. I don't know if I would call myself a watch collector. Since I started this love for watches, I've tried to buy some models that I like. Of course every year the collection will increase."
Did a Chinese buyer pay a world-record US$3.88 million for the Patek Philippe wristwatch?
The budding watch designer
"I've known Jacobs since 2001. First I was a friend, client, and now I have the chance to make this partnership. So I'm really pleased because Jacob & Co. is a prestigious brand, a global brand, not only in watches but in jewellery too. I think and I hope watch fans will like it. It's a good opportunity to have a very unique piece."
Building on a friendship with Jacob & Co. founder, Jacob Arabo, the Epic x Chronos Luis Figo Limited Edition collection includes the rose gold edition which is limited to 50 pieces, the black DLC titanium edition (30 pieces) and the titanium edition (also 30 pieces).
It is an extension of Jacob & Co.'s already-existing Epic X Chrono collection, but featuring highlights from the 2000 Ballon d'Or and 2001 Fifa World Player of the Year award winner's career.
These include Figo's shirt number, 10, appearing in red on the dial's rehaut, and his name and signature being engraved on the caseback.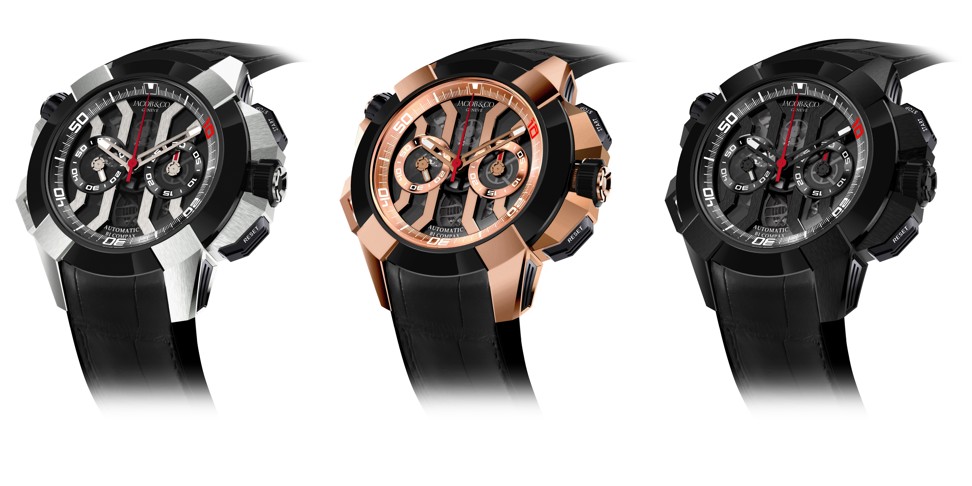 The 47mm timepieces feature a ceramic bezel, push buttons and crown, and are water resistant up to 200 metres.
They are equipped with the JCAA05 skeleton Bi-Compax calibre, an automatic chronograph movement with 48 hours of power reserve.
All three versions come paired with an open-worked rubber wristband, giving them an inimitable sporty look.
The thinker
Oscars of the watch world: 5 stars of the GPHG 2018 shortlist
"Time is one of the things that you cannot recuperate any more. So we try to make the time seem like gold, because in these days, life is so fast, it's so busy that you have to do the best you can, and occupy time the best you can."
The risk-taker
"Always, when you change clubs, it is a big risk, in terms of whether you're going to adapt, whether you will have success, whether you're going to win titles or prestige. So I think that is the most risky moment. If you do not try, you do not know what you're going to see.
"Yeah, of course sometimes, you regret the bad decisions and some mistakes that you made. So of course after that experience if you grow and you get mature, you do not do the same, of course."
The selfie star
"I think it's like a way to show that people like you, you know? Everyone does selfies now so you have to get used to it."
Want more stories like this? Sign up here. Follow STYLE on Facebook, Instagram and Twitter