Expensive Swiss mechanical watches do not have much practical use on the sports field, tennis court, or running track, although it is not uncommon to see the world's top athletes wearing high-end, luxury timepieces during competitions.
Former soccer star Luis Figo, who just turned 46, talks watches, family and selfies
Luxury watch brands are eager to sponsor elite athletes – from boxers such as the American Floyd Mayweather Jnr to tennis champions including Roger Federer, Rafael Nadal and Serena Williams – not for their horological expertise, but for their aura – which sells.
What does F1 champion Lewis Hamilton drive when he's not racing?
We got a helping hand from the experts at Crown & Caliber, the website that buys and sells second-hand luxury watches, to determine the make and models of 21 timepieces worn by some of the world's top athletes.
We have ranked them in ascending order of price.
Neymar, Brazil soccer player – Gaga Milano, US$2,100
Neymar's love of watches is well documented, with his trip to a Gaga Milano store ending in his spending US$180,000 – and getting an endorsement deal.
Despite his own line of timepieces being at the lower end of the luxury watch bracket, it looks as though he has some special editions worth much more in his collection.
Tom Brady, American football quarterback – TAG Heuer Carrera Chronograph 01, US$3,250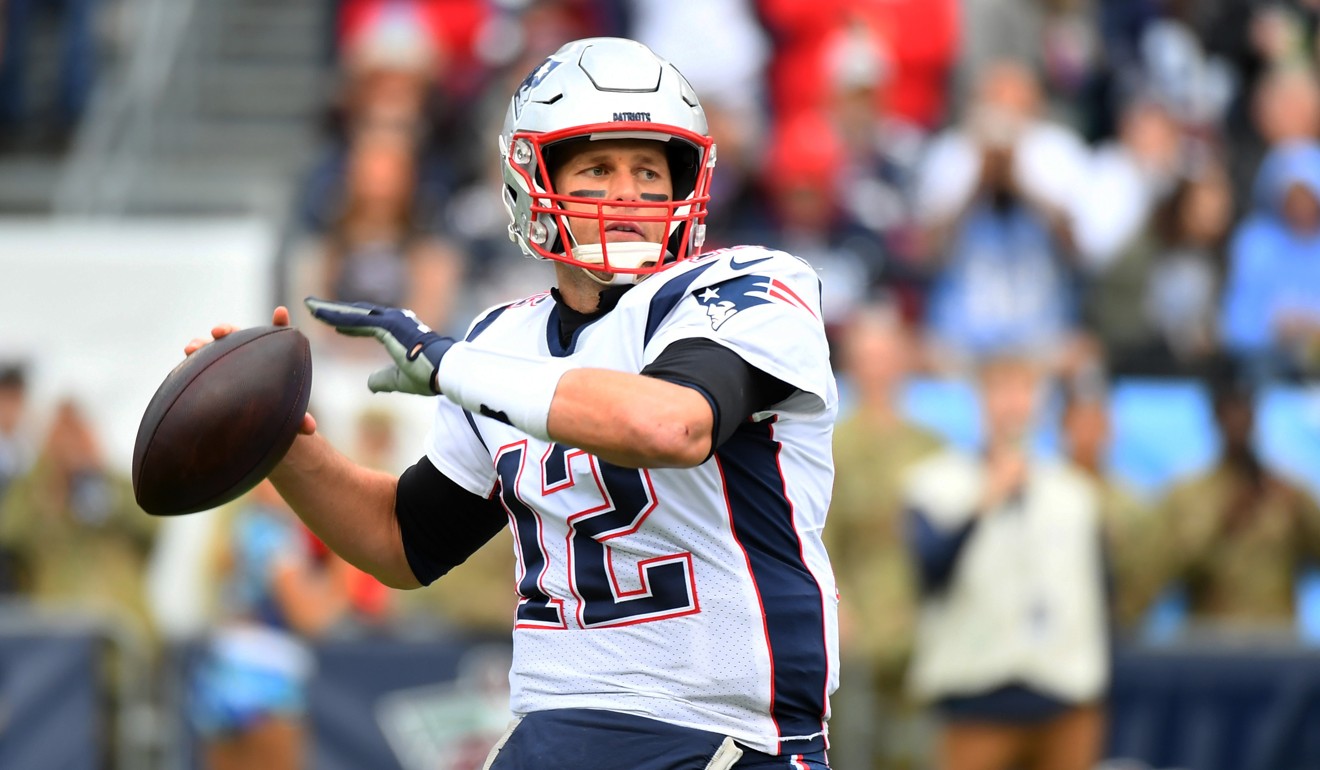 Five-time Super Bowl champion Tom Brady has been sponsored by Tag Heuer since 2015.
"His jaw is famous. His hair is famous. His right arm is famous. Now his left wrist is, too," Alex Williams wrote in The New York Times that year.
Last year, Tag Heuer released a special edition Tom Brady chronograph, which costs US$5,600.
Andy Murray, British tennis player – Rado Hyperchrome XXL, US$3,475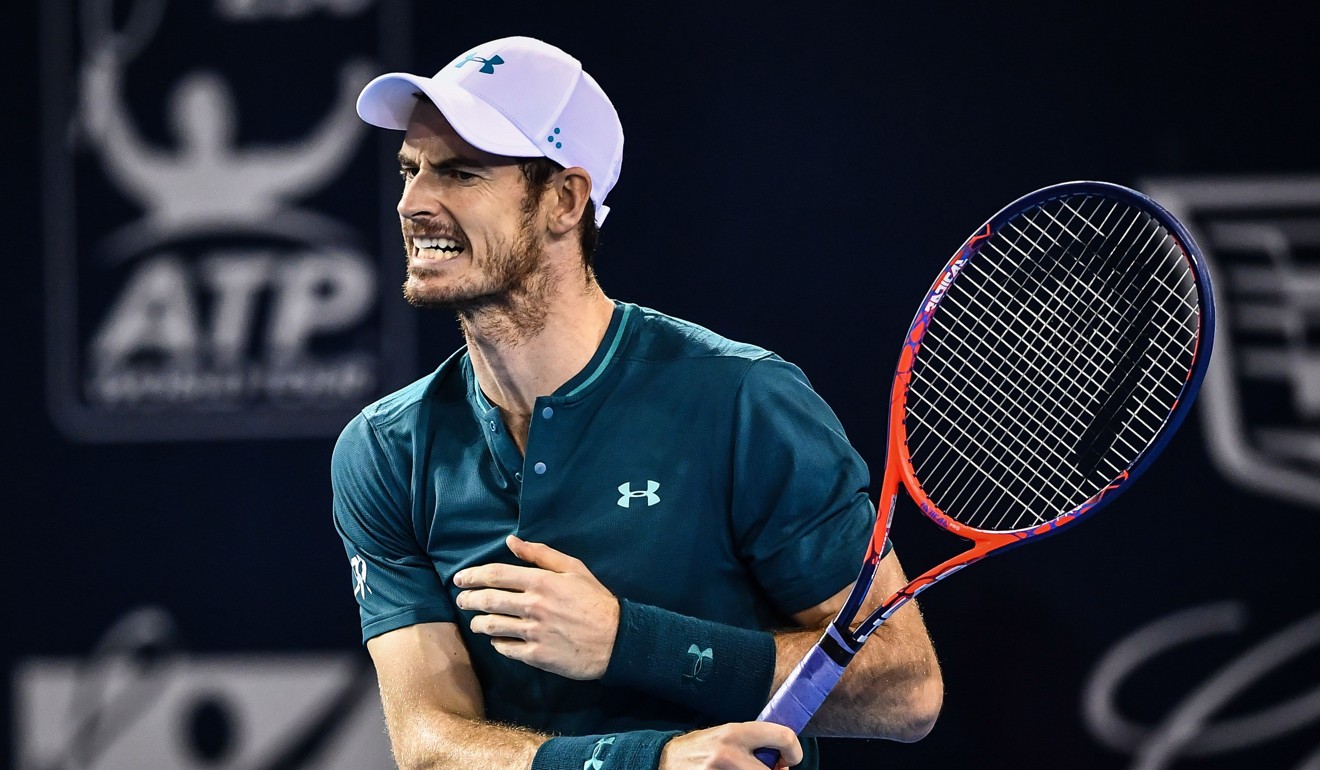 When Britain's Andy Murray won his first Wimbledon men's singles title in 2013, he was a Rado brand ambassador.
As soon as he won, he reportedly hurried to slap on his Rado Hyperchrome.
He put it on so quickly he didn't notice that it was seven hours out.
He has since dropped Rado as a sponsor and instead works with brands such as the motor company Jaguar and sportswear maker Under Armour.
David Beckham, retired England soccer player – Tudor Black Bay Chrono, US$4,480
David Beckham is one of the major stars featured in Tudor's Born to Dare campaign and is often seen wearing one of the brand's highly popular watches.
The former soccer star is one of a number of high-profile Tudor ambassadors, which also include singer Lady Gaga and the New Zealand All Blacks rugby union team.
Rafael Nadal's US$725,000 Richard Mille watch in the spotlight
Rory McIlroy, Northern Irish golfer – Omega Speedmaster Moonwatch, US$5,500

Rory McIlroy seems to be very happy with his partnership with Omega, according to his Instagram account.
He must have a pretty big collection of them by now, as not only will Omega give him certain watches (see clip above), but he is also given a new timepiece when he wins certain golf tournaments.
Tiger Woods, US golfer – Rolex Sea-Dweller, US$10,600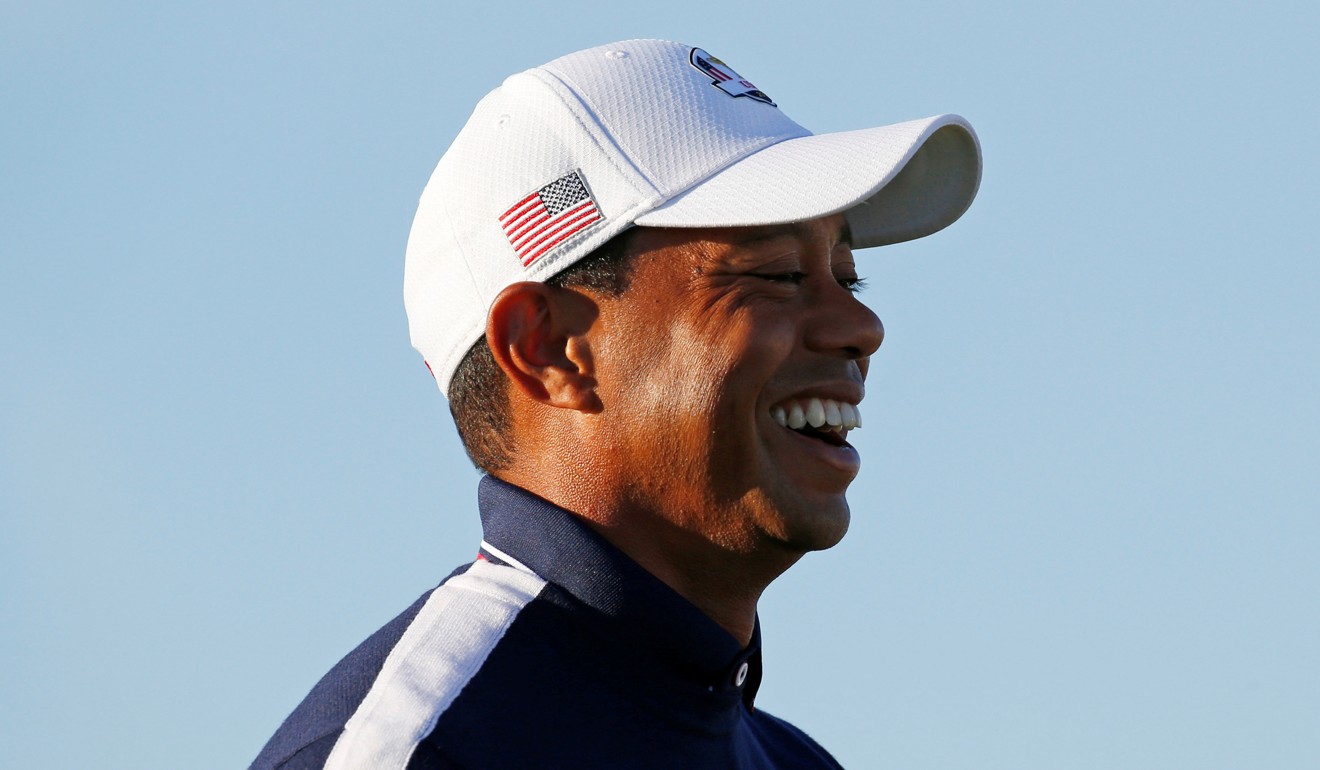 Tiger Woods, who lost to compatriot Phil Mickelson after a sudden-death golf play-off in their winner-takes-all US$9 million match-day exhibition in Nevada, in the US last Friday, is in the middle of a surprise comeback to the top of the sport– rising 1,173 places in golf's world rankings in only eight months.
Wearing a Rolex when you travel can actually make you safer
Rolex will be breathing a sigh of relief, as it gambled on the American's return to the top when many brands had dropped him because of his struggles on and off the golf course, after the much-publicised break-up of his marriage because of infidelity and serious back problems which had limited his movement while swinging a golf club.
"Tiger Woods still has a long career ahead of him, and … has all the qualities required to continue to mark the history of golf," the company said in 2011 when it announced the sponsorship deal.
It looks like the investment is finally paying dividends.
Roger Federer, Swiss tennis player – stainless steel Rolex Sky-Dweller, US$13,600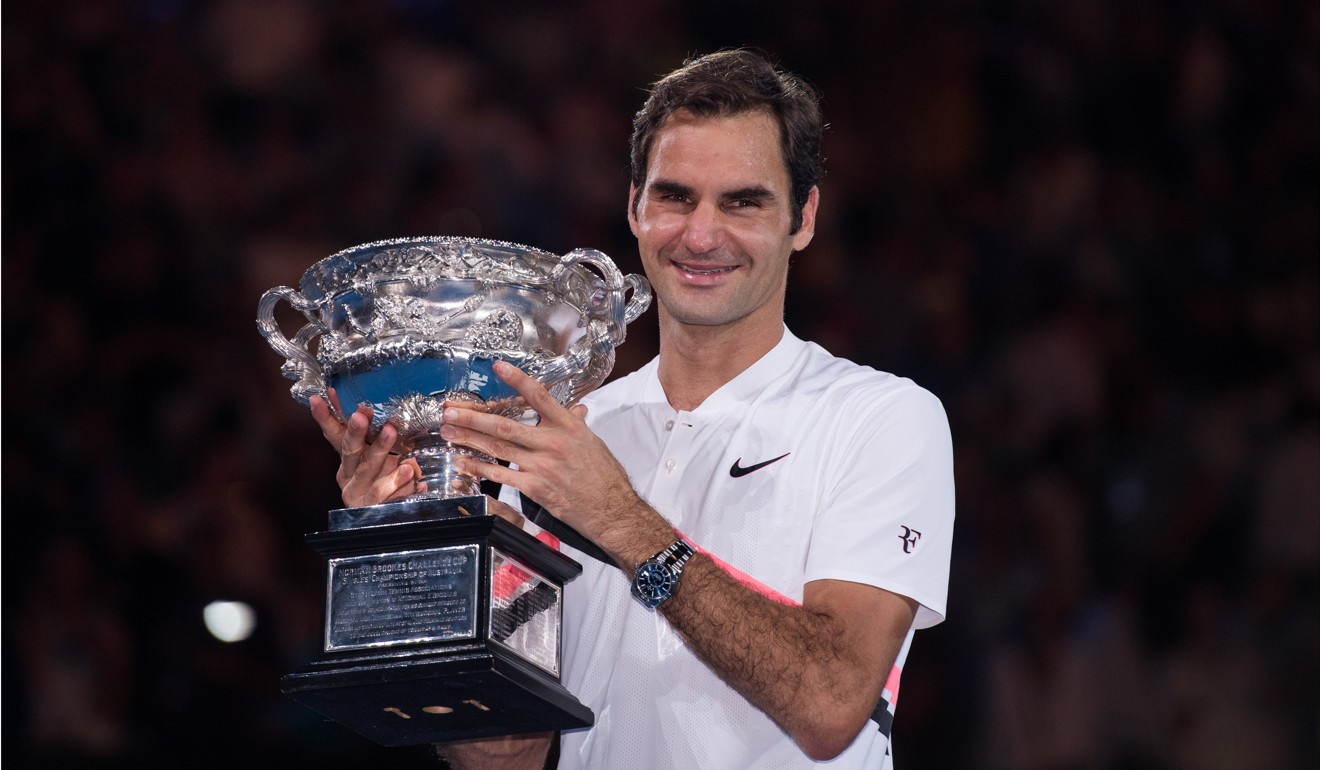 Roger Federer is one of Rolex's best-known ambassadors, and you will not see him lifting a trophy without one of the luxury watches on his wrist – each of them hand-picked to match the tournament.
Richard Mille teams up with Monaco royal Pierre Casiraghi
At the Australian Open in January, Federer, 37, lifted an impossible-to-find Rolex Sky-Dweller in stainless steel – along with the men's singles trophy.
The Sky-Dweller is the most complicated watch that Rolex makes, according to Hodinkee, the online wristwatch magazine.
Cristiano Ronaldo, Portugal soccer player – Tag Heuer Carrera Heuer-02T, US$20,200

Cristiano Ronaldo is the highest-paid athlete in the world, and a lot of that money comes from his numerous endorsements, one of which is with Tag Heuer.
While it's a mystery exactly which types of watches and how many the soccer start owns, here he's spotted wearing the Tag Heuer Carrera Heuer-02T.
The price of his exact model is unknown as it is listed as "unique", but the black panther version of this watch, limited to 250 pieces, sells for US$20,200.
Phil Mickelson, US golfer – Rolex Yachtmaster 40, US$24,650

To go along with his three green jackets, for winning the Masters – one of golf's four major tournaments – and last Friday's winner-takes-all US$9 million prize-money, Mickelson has a sponsorship deal with Rolex and has been seen wearing various models.
Here he is proudly showing off a Yachtmaster 40, which comes with Rolex's patented Oysterflex bracelet and is made from rose gold.
Michael Jordan, retired US basketball player – IWC Big Pilot Platinum Limited Edition, US$26,000
In 2016, retired American NBA basketball star Michael Jordan received the Presidential Medal of Freedom from US President Barack Obama – you may remember the memes.
What you may not remember, though, was Jordan's wristwatch, which happened to be a IWC Big Pilot Platinum Limited Edition, ref. 5002-02, Hodinkee said.
Only 500 of the limited-edition timepieces were made, according to Watchfinder&Co, the online second-hand watch retailer, and was on sale from about 2003 to 2006.
One is currently on sale on Chrono24, the online luxury watch retailer, for £19,936 (US$25,800).
LeBron James, US basketball player – customised Audemars Piquet Royal Oak Offshore, US$37,500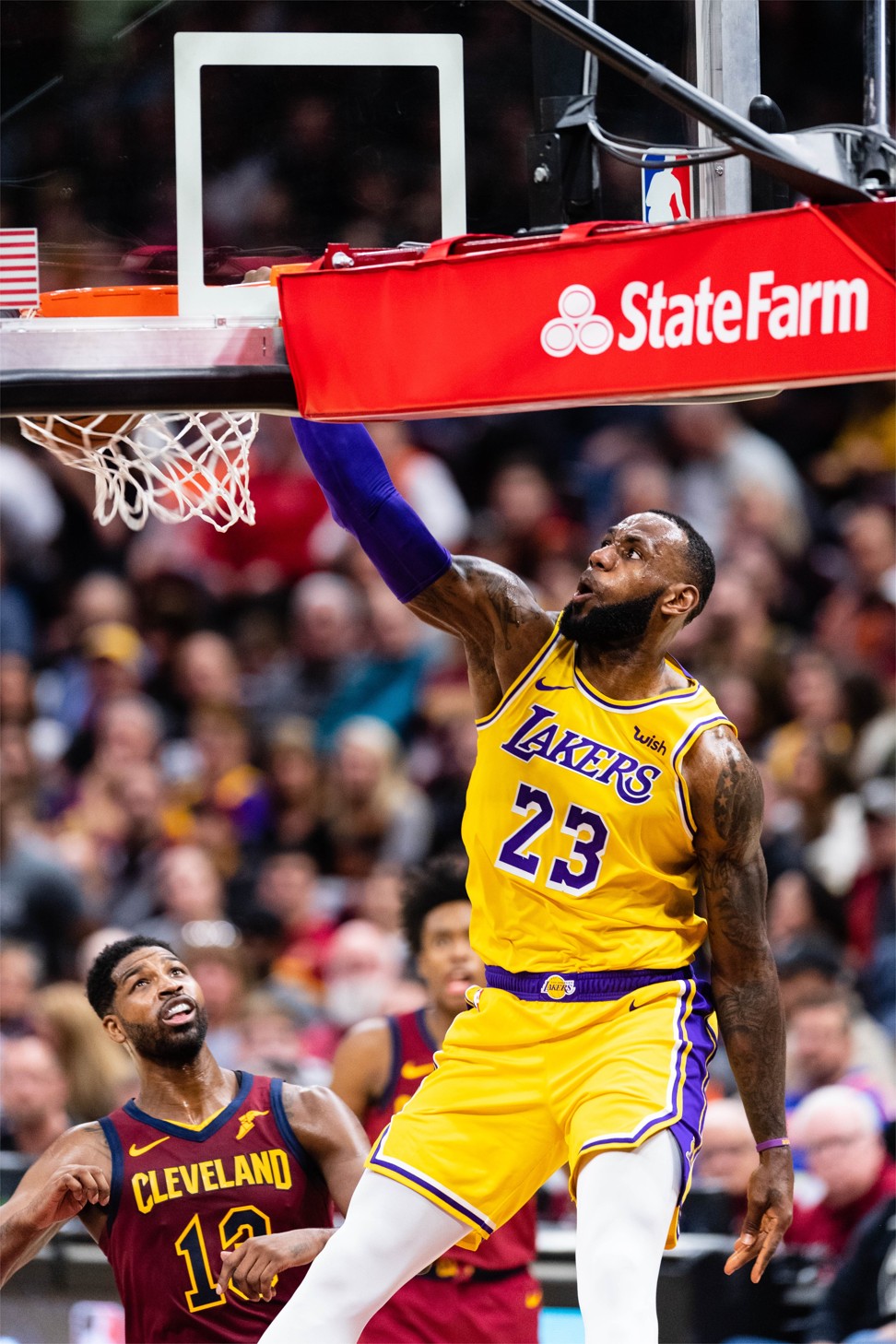 LeBron James, the American basketball star, who plays for the Los Angeles Lakers team, owns a Audemars Piguet, which is customised in 18-carat gold, but you can buy a similar regular version in rose gold for US$37,250.
Conor McGregor, Irish mixed martial artist – Rolex Sky-Dweller, US$37,500
Conor McGregor, the Irish mixed martial artist, is known for his lavish displays of wealth and love of all things expensive.
Here you can see him wearing a yellow gold Rolex Sky-Dweller on a brown alligator strap.
This is the perfect watch for a man who is constantly in different time zones, but McGregor is also known to have a variety of different timepieces.
Hublot settles 'red gold' trademark row with celebrity bling designer
Usain Bolt, retired Jamaican sprinter – Hublot Big Bang UNICO, US$42,000

These watches were produced by Hublot at the start of the 2016 athletics season to commemorate Jamaican sprinter Usain Bolt's career and his final season on the track.
With a depiction of the silhouette of Bolt – the three-time Olympic 100-metre and 200-metre champion – doing his signature lightning pose in one of the subdials, the watch is truly one of a kind, just like Bolt himself.
Elina Svitolina, Ukrainian tennis player – Ulysse Nardin Marine Lady Chronometer, US$45,500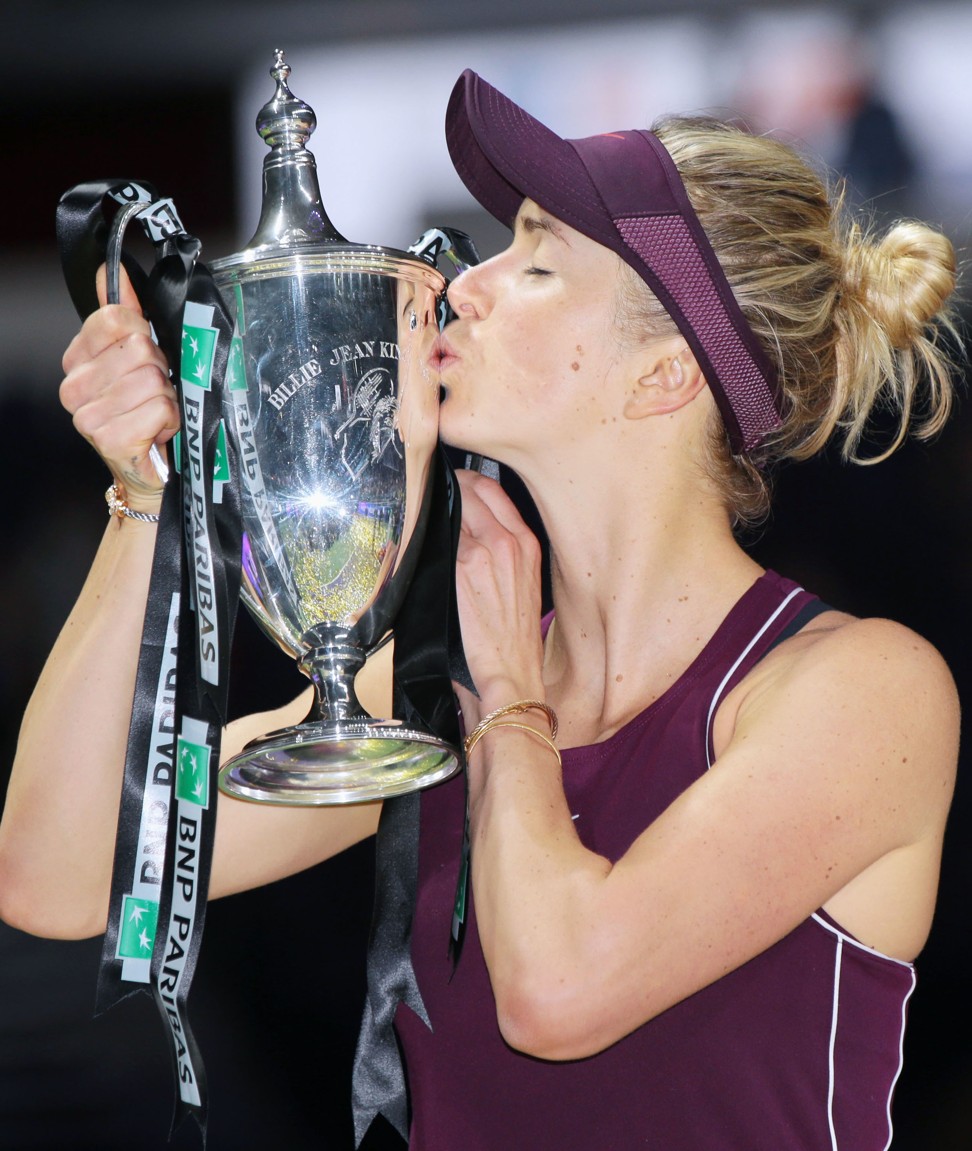 Elina Svitolina is one of Ukraine's top tennis stars and is currently ranked number seven in the world.
Since she teamed up with the Swiss brand Ulysse Nardin, she has been seen wearing a variety of the brand's timepieces.
In this photograph of her with the WTA Finals trophy she is wearing the rose gold and diamond covered Marine Chronometer.
Stephen Curry, US basketball player – Santos de Cartier Skeleton, US$57,000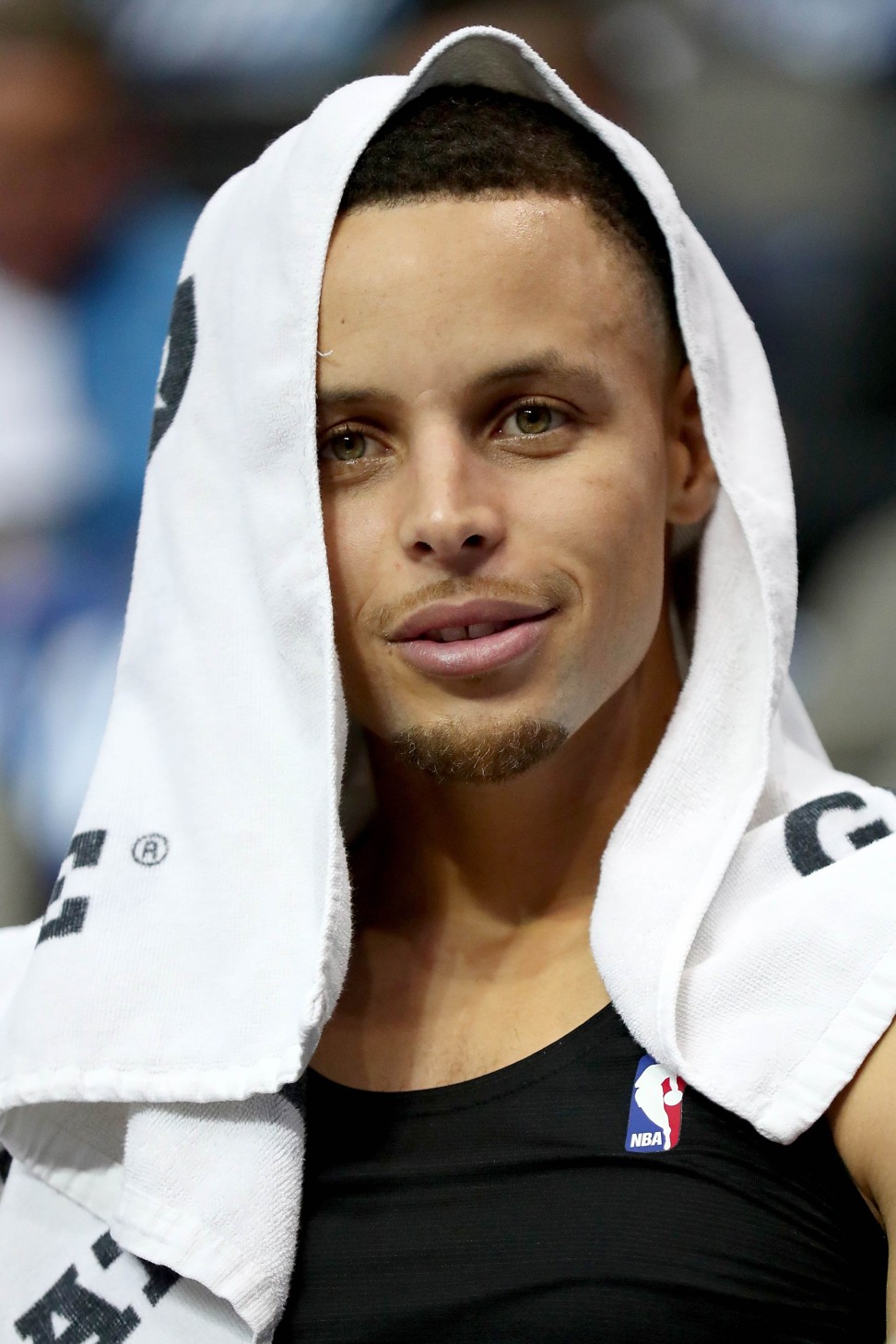 Cartier's new take on its classic timepiece, the Santos de Cartier Skeleton, caused quite a stir in the horological community when it was relaunched in April.
It was largely agreed to be a stunning piece of design.
Richemont joins forces with Alibaba to promote Cartier in China
The huge price is unlikely to make much of a dent in the wallet of Stephen Curry, who plays basketball for the Golden State Warriors in Oakland, California; his US$37 million salary makes him the highest-earning player in the NBA.
Curry's elegant Santos is a refreshing break from the louder timepieces worn by some of his NBA colleagues, who tend to opt for Hublot Big Bangs, Audemars Piguet Royal Oak Offshores and garish Richard Milles.
Paul Pogba, France soccer player – Richard Mille RM 30 White Rush, US$140,000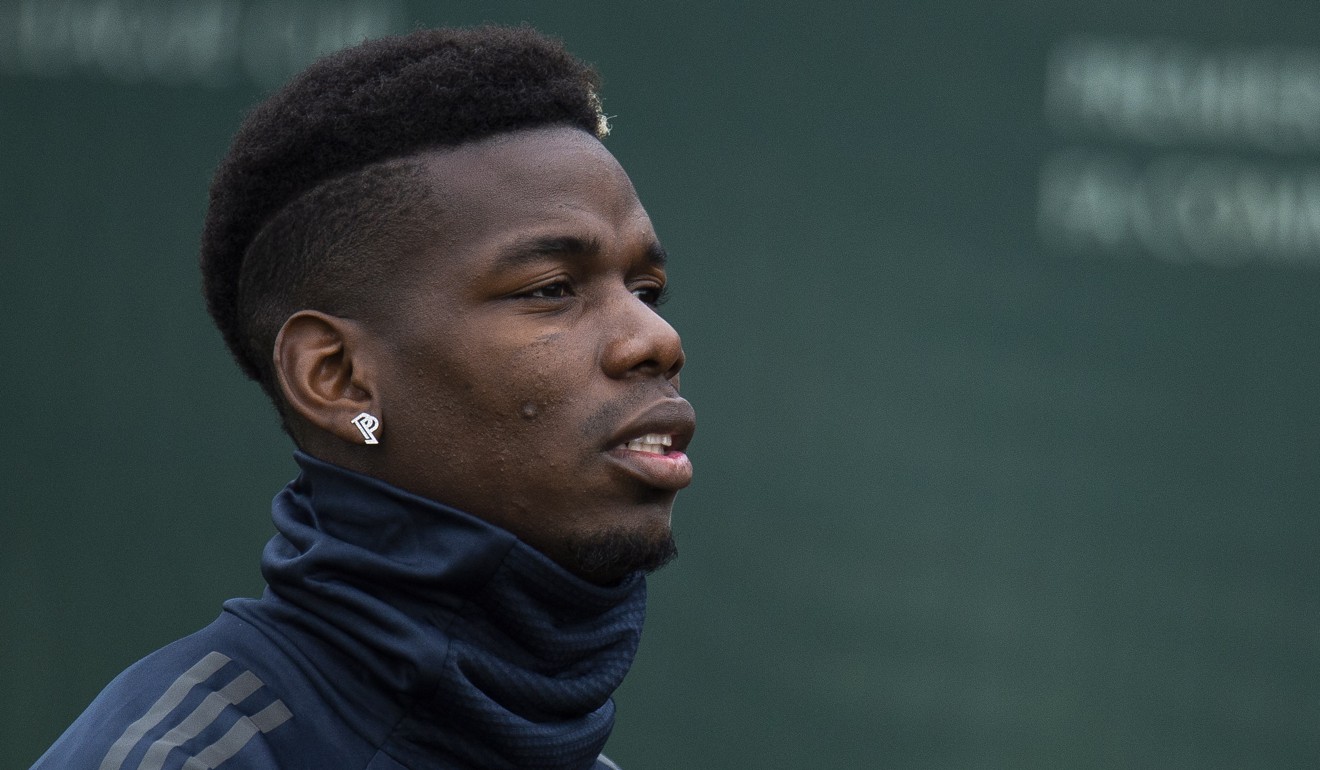 The Manchester United and France soccer player Paul Pogba has a basic salary of US$373,000 a week, according to Goal.com, the football news website, which goes some way to explaining how the French midfielder is able to afford a US$140,000 timepiece.
It's even less surprising when you consider that Pogba signed a 10-year sponsorship deal with Adidas in 2016, worth £31 million (US$40 million).
Anthony Joshua, British boxer – Audemars Piguet Royal Oak Off-Shore, US$469,800

Anthony Joshua, the British heavyweight boxer, who currently holds three of the four major world titles, is quickly becoming one of the biggest names in British and international sport.
Away from fighting, Joshua's company AJ Boxing and Commercial makes money through 12 sponsors, gym ownership, and an athlete management business.
One such sponsor is Audemars Piguet, which is likely to have given him this watch.
Rafael Nadal, Spanish tennis player – Richard Mille RM27-02, US$800,000
Rafael Nadal is a big ambassador for Richard Mille and one of the very few athletes on this list who actually wears their watch while competing.
His specially designed Richard Mille RM27-02 was made with top-of-the-line shock absorption technology for a mechanical watch, with a design inspired by a racing car chassis.
There is also the use of orange in the design to reflect the clay courts of Roland Garros, in Paris, home of the French Open, which Nadal has dominated for so many years.
Serena Williams, US tennis player – Audemars Piguet Diamond Outrage, US$1.25 million

Serena Williams topped her male counterparts by wearing the lavish Audemars Piguet Diamond Outrage to the Met Gala in New York last year.
The truly absurd looking spiked bracelet watch is made of white gold and encrusted with 65 carats of precious stones.
The watch face itself is hidden beneath one of the spikes and is powered by a calibre 2701 quartz movement.
The American tennis star has been sponsored by Audemars Piguet since 2014.
Gyllenhaal 'bold' enough for Santos de Cartier Watch
Floyd Mayweather Jnr, US boxer – Jacob & Co. 'Billionaire Watch', US$18 million
Floyd "Money" Mayweather Jnr, the retired US boxer, who fought at five different weights during his career – from super featherweight to light middleweight – recently unveiled the most expensive addition to his vast watch collection, the US$18 million "Billionaire" diamond tourbillon watch.
The Billionaire is set with 260 carats of emerald-cut diamonds and even the bracelet is diamond-set.
Mayweather Jnr used the watch to insult US rapper 50 Cent in their current feud, saying in an Instagram post: "You're Not Supposed To Be Beefing With Me. You're Supposed To Be Beefing With My WATCH. Me And You Are Not On The Same Level!!!"
Lewis Hamilton, British racing driver – IWC Big Pilot Special Edition, (price unknown)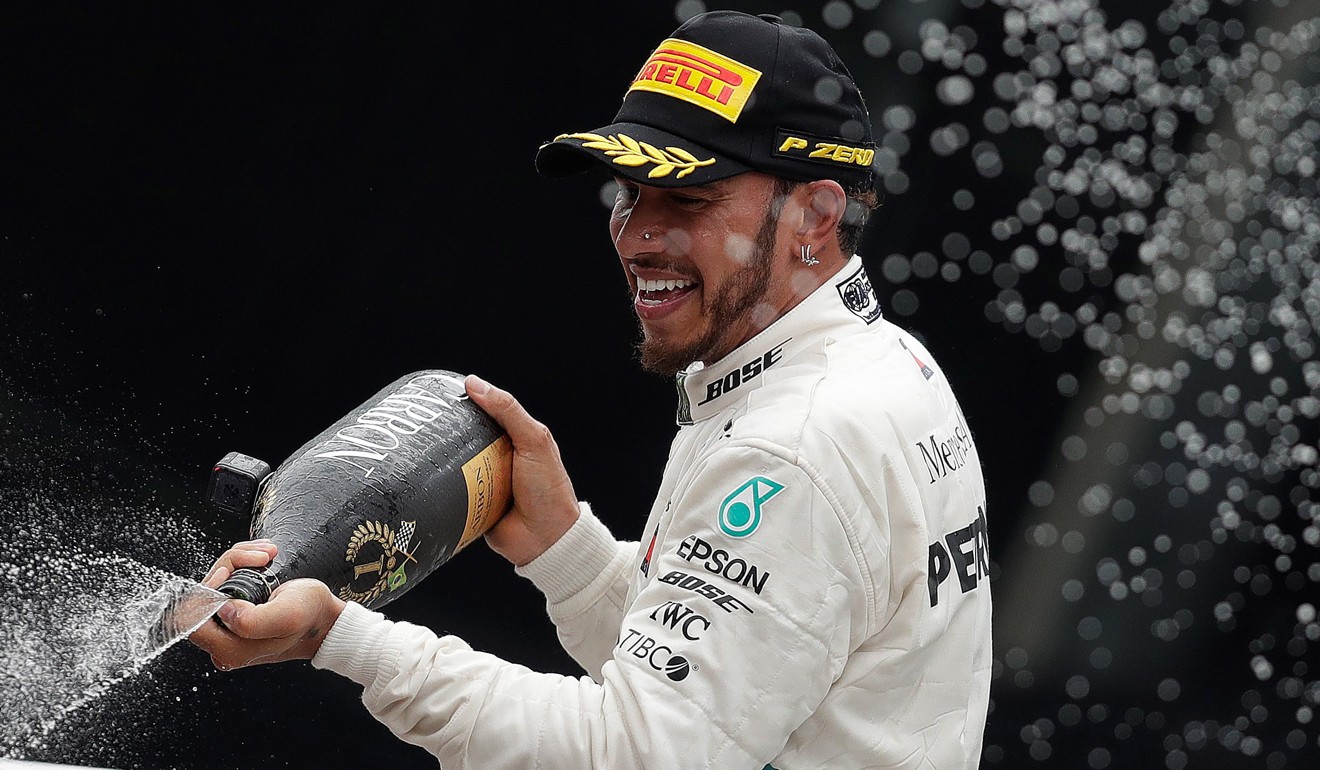 Lewis Hamilton, the British Formula One world champion racing driver, and his entire Mercedes F1 team is sponsored by IWC.
Therefore, Hamilton gets to wear a lot of rare and limited edition IWC watches.
One he has been pictured wearing this season is believed to be an IWC Big Pilot Perpetual Calendar in yellow gold, but no price for this watch can be found publicly.
IWC did not respond to Business Insider's requests for the price of the watch.
Want more stories like this? Sign up here. Follow STYLE on Facebook, Instagram and Twitter

This article originally appeared on Business Insider .