George Clooney and multimillionaire Rande Gerber shook up the drinks industry in June 2017 when they sold their tequila company, Casamigos, to Diageo for a whopping US$1 billion.

They have a third business partner — real estate tycoon Mike Meldman, who everyone we've asked calls "one of the most well-connected people I know".
Happy Tequila Day! 5 bars in Asia that get the drink right
Milwaukee-born Meldman's road to success has been impressive. He said he went to Stanford as a history major with dreams of being a lawyer but "bombed the LSATs" and did not apply.
"I ended up dealing blackjack in Harrah's Lake Tahoe Hotel and Casino," though that did not last long.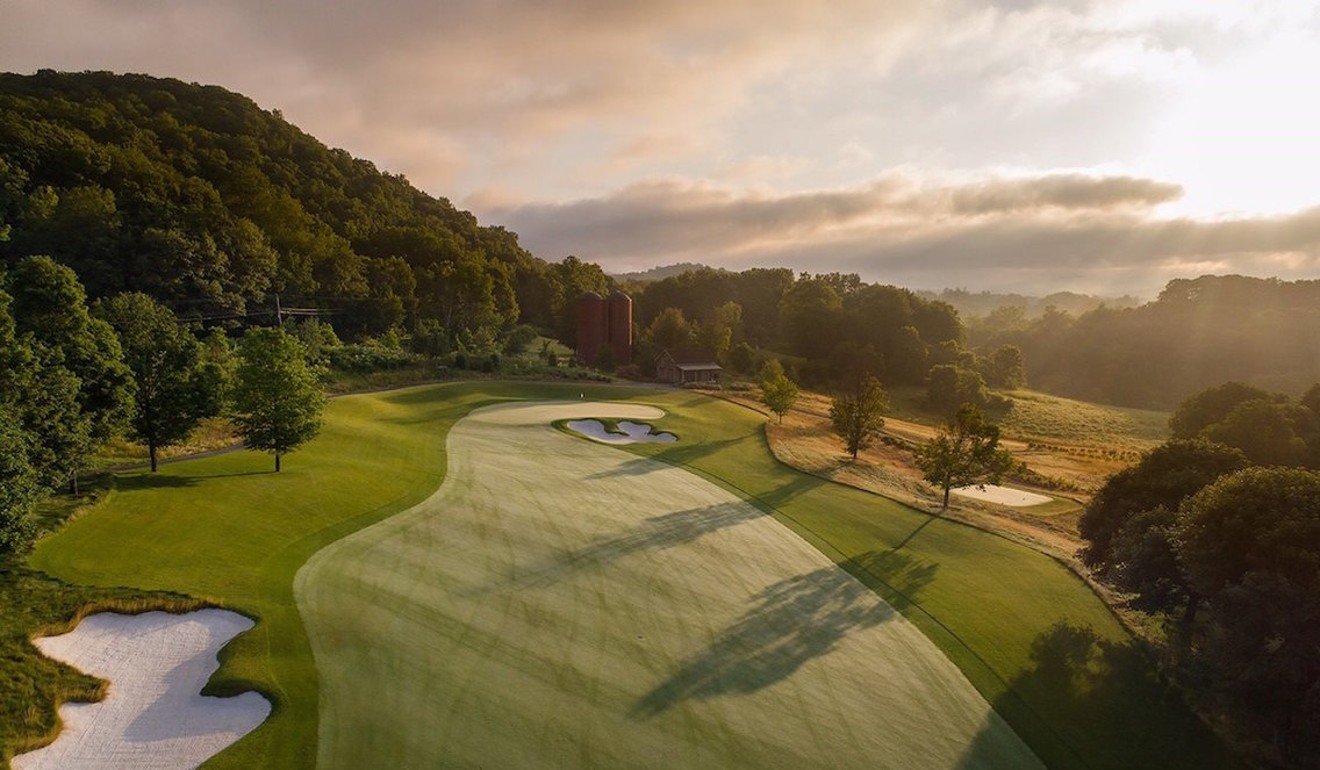 "I met a guy who asked me if I wanted to make as much money as I wanted to and work as little as I wanted to, and he hired me [to] his start-up commercial real estate company," Meldman said.
He started as a broker selling land and leasing properties in Freemont, California, across the bridge from Palo Alto, where Stanford is.
"I had no training, but I went out and learned how to make deals," he said, adding that within 18 months he progressed from a broker working weekends to make money to "selling all of Freemont".
Meldman started taking the money he earned and buying properties that he could himself develop, which he said had its "ups and downs" in the eighties.
"I bought a ranch outside Palo Alto with 300 acres and [space] for 35 houses which had every environmental constraint known to man," he said. "It took me 18 years to get 28 lots on the property, [but it] taught me how to develop property through the environment and not kill the vegetation."
Travel like George Clooney on a motorcycle trip through Spain
The experience has certainly paid off now.
"I say I got a PhD in property development," he said. "I was able to take that education and experience and move that to other places around the country."
'Everything taken care of in a casual way'
Meldman founded Discovery Land Company in 1994. His first big project was in Pinnacle Peak, Scottsdale, Arizona, where he set out to develop a "massive resort" and ended up with 250 homes.
His next project was also based on golf, but by the time he set up his third resort in Whitefish Montana, he had two children, aged six and eight at the time, who were living a city life in San Francisco.
"I figured the golf would sell to the men, but I wanted to do something that the wife and kids would enjoy," he said.
So he started the "Outdoor Pursuits" programme, which allows members to hire local people to teach them things such as paddle-boarding or take them swimming with sharks. "I wanted to teach [my children] things I never learned, [like] fly-fishing, wakeboarding," he said.
'Suburbicon' red carpet sizzles with retro looks and hot topics
His kids also acted as "guinea pigs" for his next project in Hawaii, where he incorporated surfing and swimming.
"[We] turned it into a way of life, not only for me and my kids but for other families," he said.
Step-by-step, Discovery "exploded" and became 23 real estate projects.
Now, CEOs, presidents and athletes are among those who own property, according to Meldman, who once called the resorts "frat houses for families".
To become a member of the Discovery resorts, people have to buy land on the property and build a home, which Meldman says "creates a trust and community where you know your neighbour".
The community is private and low-key, providing somewhere that successful people can go and "have everything taken care of in a casual way", from playing sport in the morning to eating and drinking in the afternoon and evening.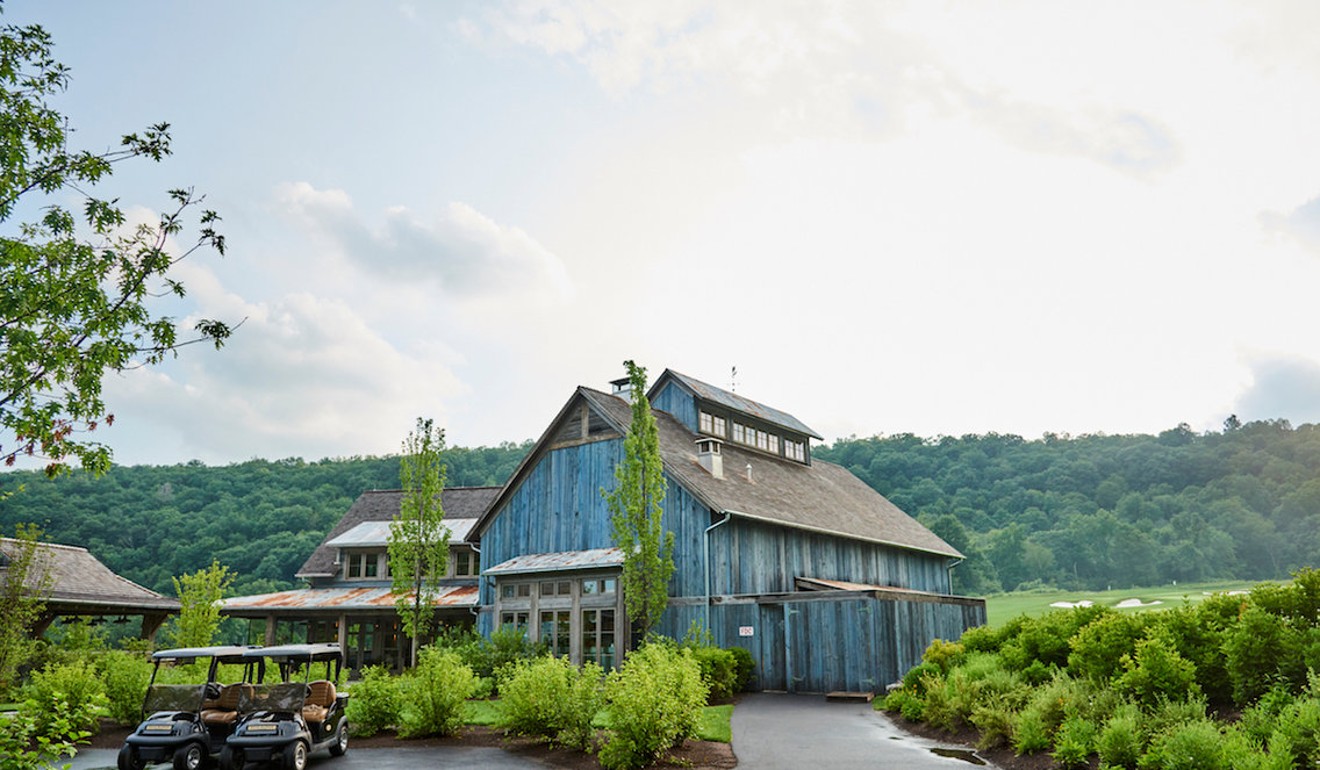 The resorts are designed to "take the stress out of vacation planning".
Even the "comfort stations" are "styled like the inside of an editor's closet", according to Meldman.
Here is the outside one at Silo Ridge Field Club, a private, gated, 800-acre resort, 90 minutes from Manhattan, which was the first to open on the east coast.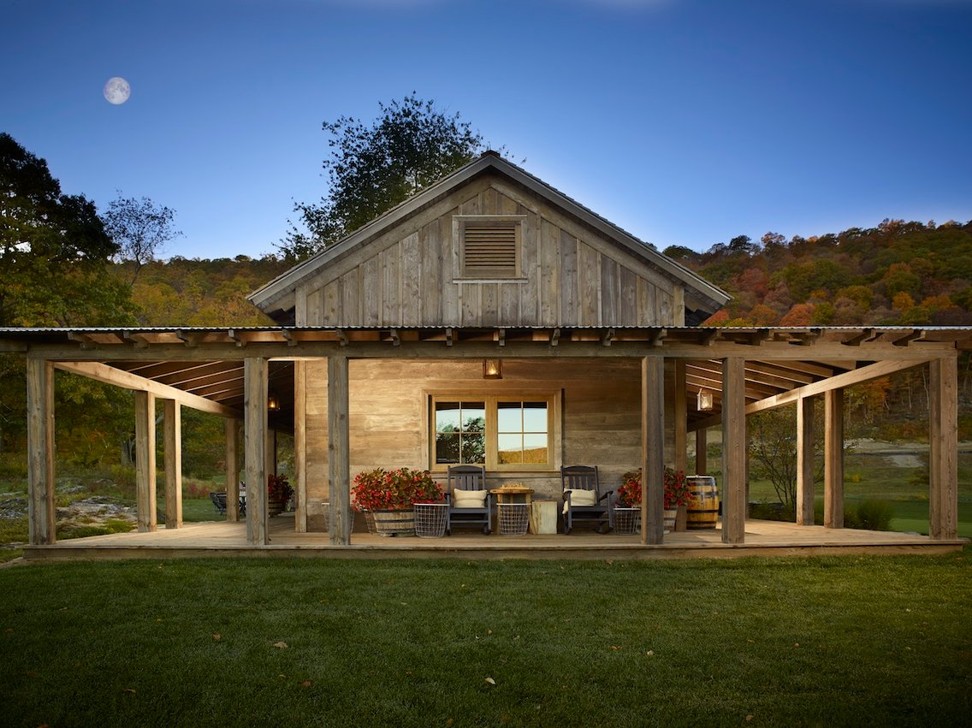 Inside the comfort stations, Meldman says you will find everything from frozen margaritas to ice-cream sundaes and hot dogs.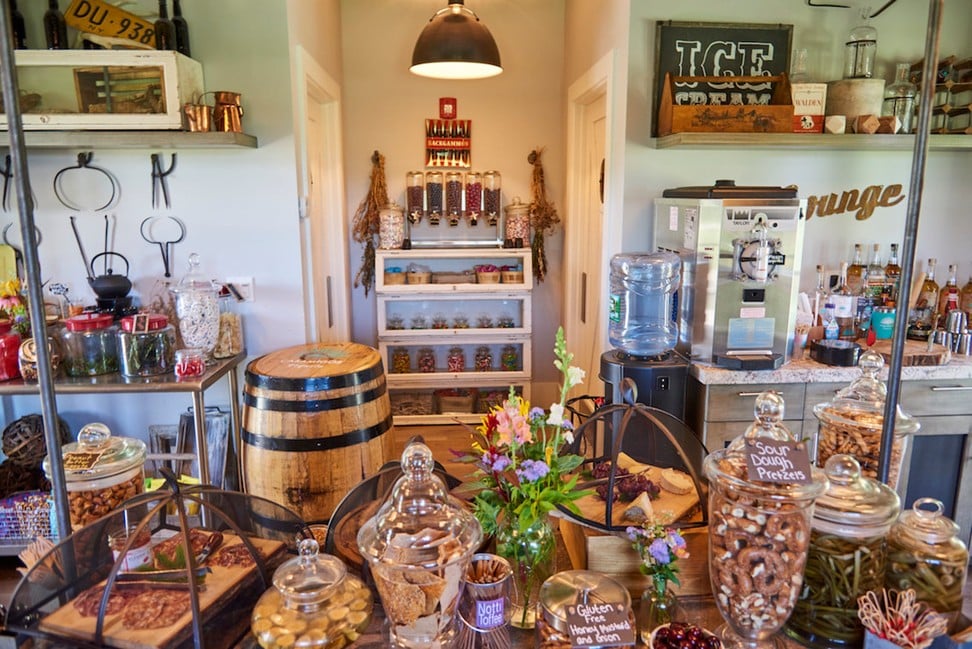 Amal and George Clooney welcome boy and girl twins
There are also outdoor bars like this, as well as pools and a hot tub.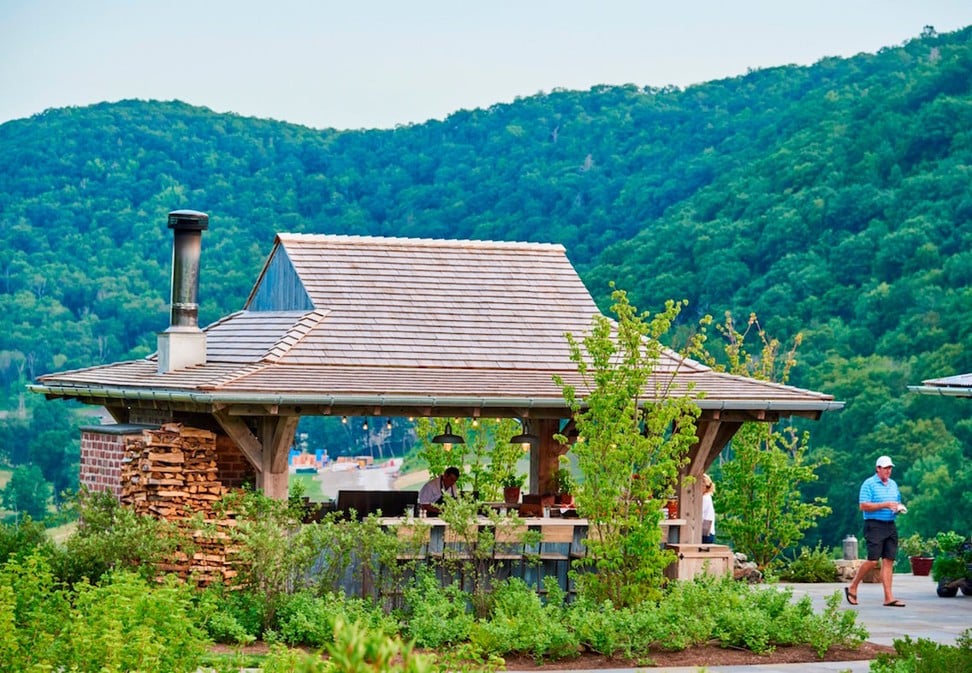 Good food is a focus throughout at properties like Silo Ridge, which has a vegetable garden and an executive chef serving up five-star farm-to-table or dock-to-table cuisine "styled beautifully but still casual" — as well as children's menus.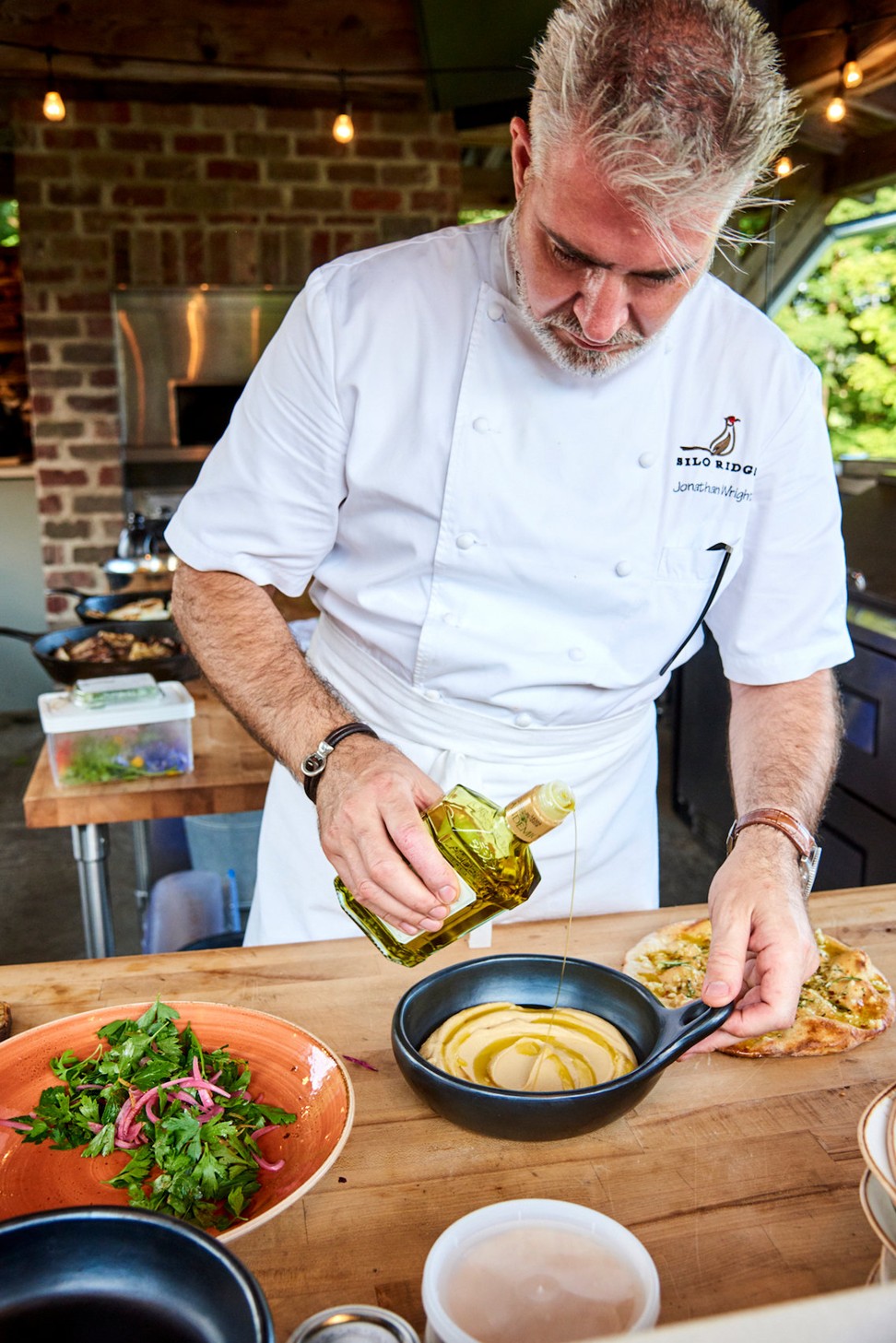 Still, Meldman claims the resorts — and the golf clubs — are super casual. "People now go to the Bahamas and even professional golfers play in bathing suits and no shirt," he said.
"A golf club can be very intimidating, but because I wasn't a golfer from a country snob background, I made it a little more casual."
Meet winemaker Sean Thackrey, connoisseur of shifting perceptions
Despite the company claiming to have some of the best golf courses in the world, there are "no rules — you don't have to wear a collared shirt, you can golf barefoot, it's fun.
"You're not sitting at a pool like you are at a Four Seasons with people snapping videos with their phones, you're comfortable being yourself."
'George was always entertaining'
It was thanks to this friendly, chilled atmosphere that Meldman met Clooney and Gerber — and together they embarked on the Casamigos journey, now his side project.
"George has a pretty tight-knit group of guys, and every year they go on his birthday golf trip," Meldman said. "A long time ago, they started going to my projects, and I ended up hanging out with them and we all became friends."
"They built their houses in my project in El Dorado … Their houses were two beautiful homes next to each other that they called Casamigos. George was always entertaining and had his friends around, and was a generous and gracious host, and we were drinking a lot of tequila, and decided to make our own."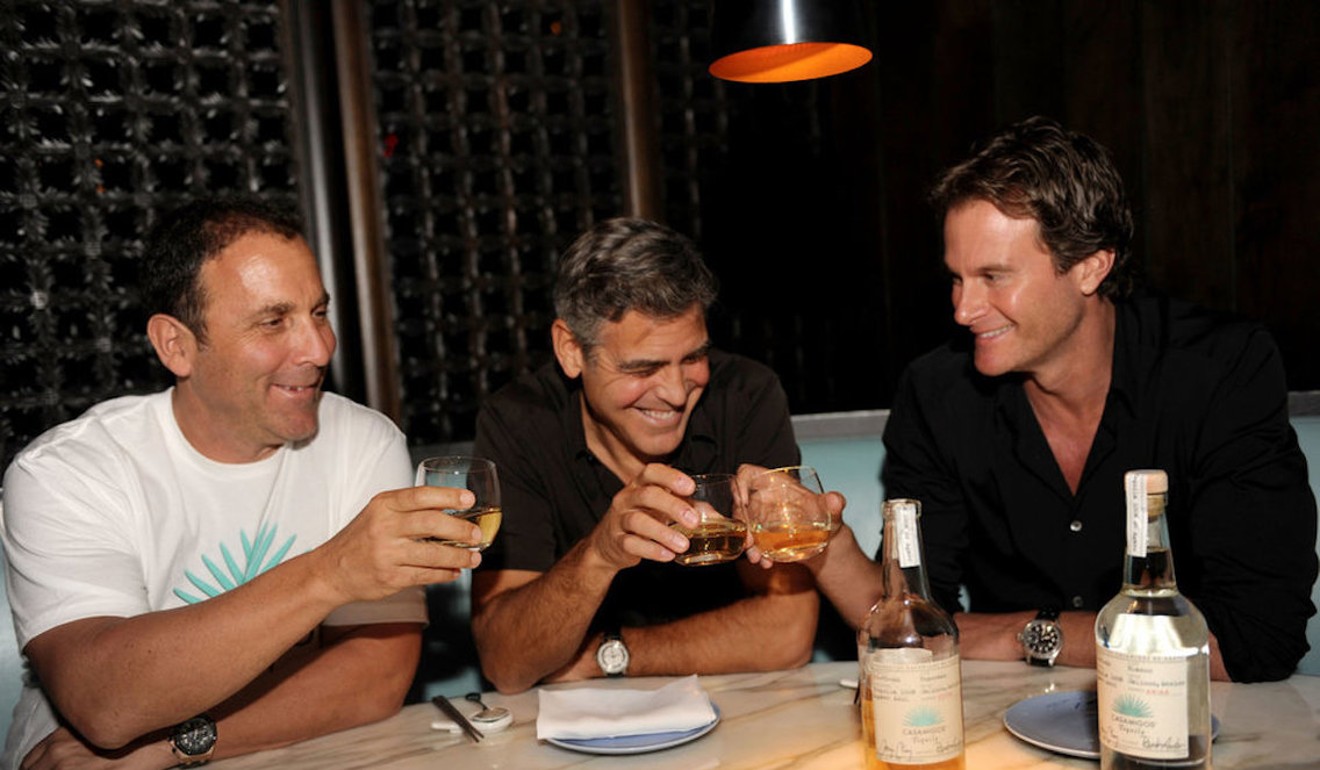 "We did not ever really make it to sell it, [we just thought] my projects and Rande's bars and [it being] what George drank would be enough to make it successful."
Without even realising it, the trio were bringing in about 1,000 bottles, and were told by their distiller that they needed to get licensed.
Once they did, the brand "immediately took off" thanks to word of mouth, and started winning awards.
"There weren't roles that were drawn up, but Rande had a creative role and ran things," Meldman said. "George, we just put a shirt on. [He thought] 'if paparazzi is going to chase me I might as well sell my tequila'."
Meldman was the one with the connections. "For almost every major [restaurant or grocery] chain in the country, either the money behind it or the CEO was a member of one of my projects," he said.
International markets acquire a taste for Chinese 'baijiu' wine
"I don't use the membership for anything because it's a private club, but I was able to at least make a call and ask for favours. Everyone was really nice to us about it, we were able to get into a lot of places faster than we would if we did not [have those connections.]"
'We have money to do things we couldn't do before'
Now, he added: "We are wholly-owned subsidiary of Diageo, so nothing has really changed that much other than that we have a lot more money. They're trying to open up the rest of the world for us but we're still running the US.
"We have money to do things we couldn't do before … since we sold to Diageo we doubled our sales."
Gerber confirmed that the involvement of the trio has remained the same.
"Absolutely nothing has changed … it's business as usual," he said. "George, Mike, and I are passionate about Casamigos and everything we do."
Meldman added: "Casamigos is probably the fastest-growing spirit of all time, and we did it all in four years. It's successful because it's a good product. There are going to be a lot of people who are going to imitate it and try to do it, but it was a lot of work from all three of us — we underestimated the amount of work. If we knew how much effort and work it took I don't know if we actually would have done it.
"It became part of my everyday life but it was a lot of work to get the brand out there, to get distribution."
Being involved with Casamigos does offer an element of fun.
There's a 'baijiu' for every wine lover's taste - which one suits yours?
Meldman attended the royal wedding of Princess Eugenie to Jack Brooksbank, Casamigos' European brand manager, at Windsor Castle in England in October.
'Successful people rewarding themselves for their success'

However, Discovery, which claims to have consistently sold US$1 billion in real estate a year, remains the main focus for Meldman, who now lives in Arizona, site of the company's corporate headquarters.
Discovery launched on the east coast for the first time last year with its Silo Ridge property and also opened Dune Deck Beach Club in Westhampton, New York.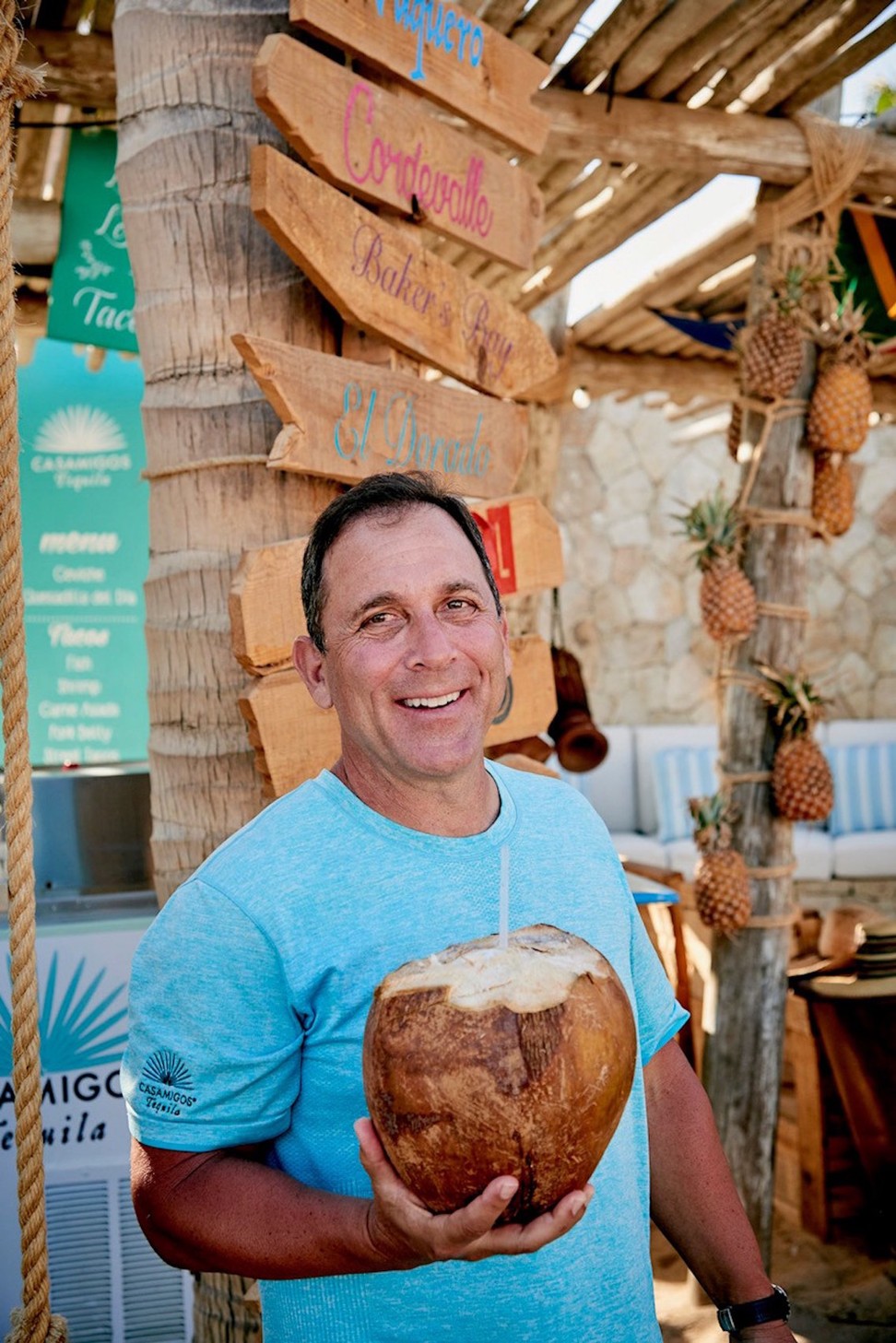 "We have a lot going on," Meldman said, adding that the company is launching a project called "Driftwood" in Austin, "Troubador" in Nashville, and "Barbuda Ocean Club" in Barbuda, which will start as a hurricane relief effort rebuilding schools, hospitals and infrastructure.
Philanthropy has become a big part of the business, and Meldman founded the Discovery Land Foundation in 2007 to support the places and people (particularly children) around the resorts.
Organic vs biodynamic wines - what's the difference?
The charity claims to put "hundreds of millions a year into the community," contributing funds from Discovery and hosting events and tournaments and the resorts.
Now with three sons, aged five, 28, and 30, allowing successful people an opportunity to connect with their families is a focus for Meldman.
"The demographic is really just successful people rewarding themselves for their success, and also investing in their family," he said.
"One of the only regrets a lot of successful people have is not spending enough time with their families, and the clubs are places families want to go."
Want more stories like this? Sign up here. Follow STYLE on Facebook, Instagram and Twitter

This article originally appeared on Business Insider .