The detention in Vancouver, Canada, of Sabrina Meng Wanzhou, CFO of Chinese tech giant Huawei, has created quite a stir – both in her home country and in the West.
On the sartorial side, Meng has never been as conspicuous as her younger sister, Annabel Yao, who was recently among the small selection of young women from around the world invited to attend Le Bal des Debutantes in Paris – an event recognised by socialites as one of the most prestigious on the calendar.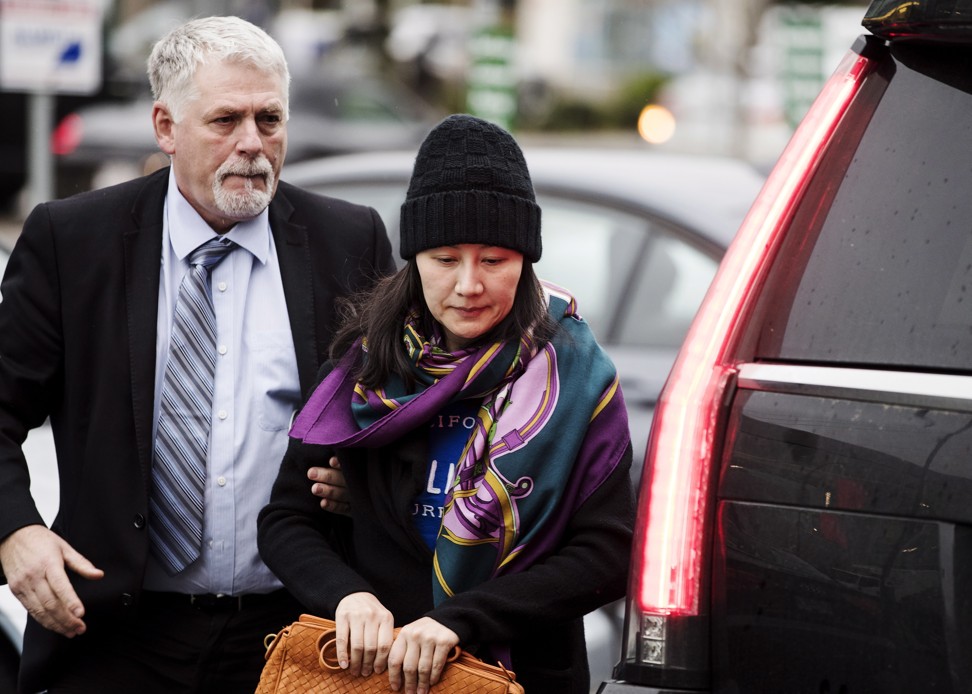 Meng, who has been accused by the United States of sanctions busting, was released on bail set at US$7.5 million last week, and faces possible extradition from Canada to the US.
But in the midst of all this, her appearances in public have been attracting far more attention for the stylish accessories she has been wearing, rather than for the political and economic turmoil her arrest has caused.
Meet Mr Bags, the Chinese top digital influencer who's changing the way women shop
Last week, on a visit to see her parole officer, the Chinese heiress wore a scarf from French fashion house Hermès and an intrecciato handbag from Italian luxury brand Bottega Veneta. The casual yet statement-making outfit is a shift from her usual, one-piece plus simple jewellery, boardroom look.
While Meng's arrest has benefited some fashion names, it has also had a less-than-positive impact on a few others, in particular the Canadian luxury label Canada Goose, dubbed "the Hermès of down jackets" by many Chinese.
The winterwear brand has found itself caught up in the political dispute between China and Canada over Meng's arrest, with Chinese buyers calling for a boycott of its products.
Canada Goose stock was until recently one of fashion's most profitable, according to Carrie Barber, managing director/head of global luxury, apparel and beauty at Credit Suisse, speaking at this year's Business of Luxury Summit in Venice.
Hermès' silk scarf: how the timeless beauty is made
However, it has plunged by more than 24 per cent since news first broke of Meng's arrest.
The brand had planned to open its flagship Beijing store on December 15, but this has been postponed amid the Huawei tensions.
Meanwhile, Bosideng – Canada Goose's main competitor in China – is benefiting considerably from its rival's fall from grace.
STYLE Edit: Bottega Veneta's Christmas collection appeals to the sophisticated child in all of us
The Suzhou-based label with stores in Beijing, Shanghai and almost every province across the country is China's go-to name for down coats, priced at 1,000 yuan (US$145) to 2,000 yuan. Its stock has climbed by 20 per cent this month, and its share price has risen by 124.1 per cent this year.
Want more stories like this? Sign up here. Follow STYLE on Facebook, Instagram and Twitter