From the richest families in America to the richest royals in Europe, high concentrations of wealth can be found all around the world.
In fact, there are 2,208 billionaire individuals across 72 countries for a combined total of US$9.1 trillion, according to Forbes. But what about the world's billionaire families?
Bloomberg ranked the top 25 families with the richest fortunes across the globe — together, they possess $1.1 trillion in wealth from retail industries, media conglomerates, agribusiness companies, tech giants, and more.
Bloomberg determined its ranking based on net worth figures from June 15, 2018. It didn't take into account first-generation fortunes, fortunes controlled by a single heir, or fortunes derived primarily from the state. For the purposes of this list, families whose wealth stems from a joint company or enterprise are being considered as a single entry.
From the Ferrero family whose $22.9 billion fortune comes from Nutella to the Walton family whose $151.5 billion fortune comes from Walmart, here's a run down of the 25 richest families in the world, ranked.
Shh! Why the name of this luxury brand loved by the rich is a secret
25. The Ferrero family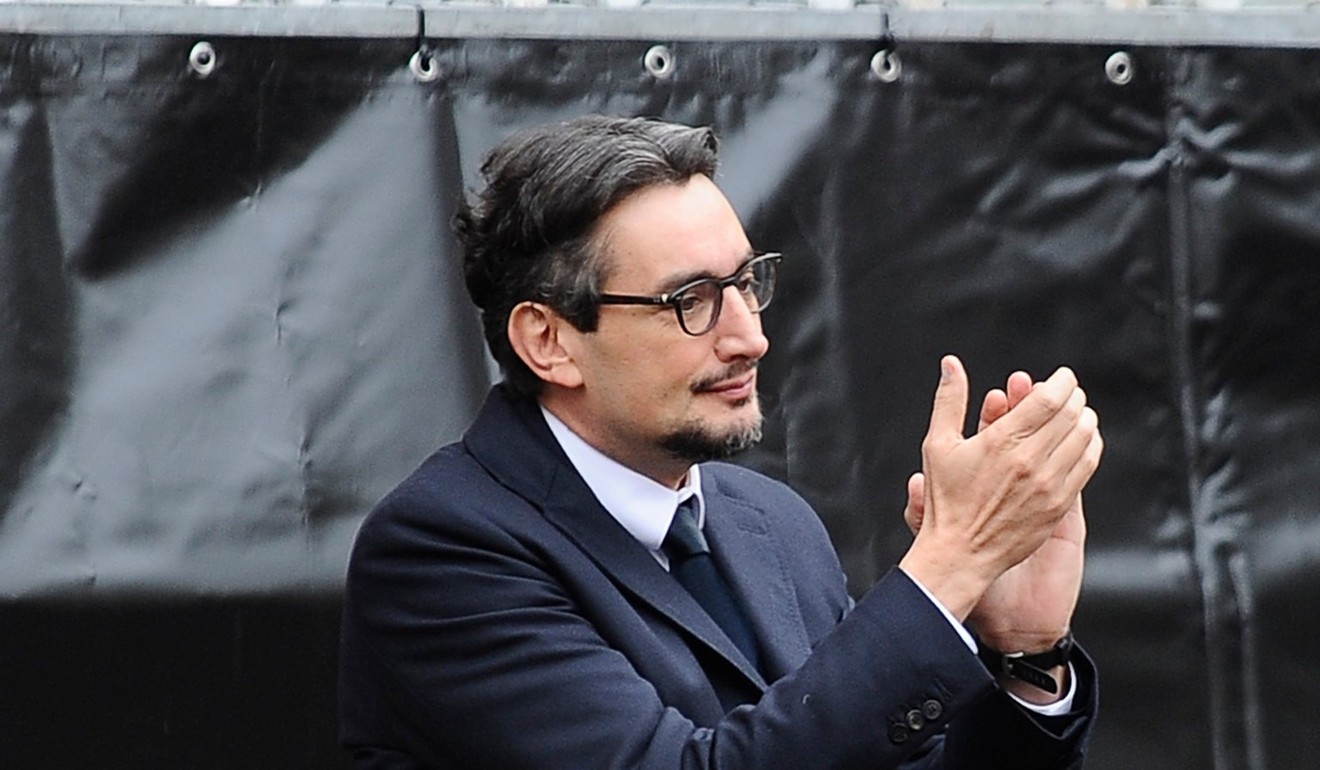 Net worth: US$22.9 billion
Source of wealth: Ferrero Group
The Ferrero family built its fortune on a chocolate confectionery empire. Ferrero Group's roots date back to 1940s Italy, when it created what is now known as Nutella. In 2018, it acquired US Nestle's candy business.
24. The Lauder family
Net worth: US$24.3 billion
Source of wealth: Estée Lauder
In 1947, the Estée Lauder brand was born. Today, the company, which includes 30 brands of make-up including MAC and Clinique, generates $12 billion in revenue from the sale of cosmetics and fragrances.
The Lauders are active philanthropists, and sons Leonard and Ronald are major art collectors. Leonard donated $1 billion worth of paintings and sculptures to the Met. The family also owns a lot of real estate.
China's richest are loving the new Porsche washing machine
23. The Hearst family
View this post on Instagram

A post shared by Lydia Hearst (@lydiahearst) on Oct 5, 2017 at 9:46am PDT
Net worth: US$24.5 billion
Source of wealth: Hearst Corporation
About 67 family members share the fortune that William Randolph Hearst created when he took over The San Francisco Examiner in the late 1800s.
Soon after, Hearst acquired other newspapers and forayed into radio and TV, creating the foundation for today's media giant, Hearst Corporation, which owns several newspapers, nearly 300 magazines, TV and radio stations, and stakes in cable TV channels.
22. The Hoffman-Oeri family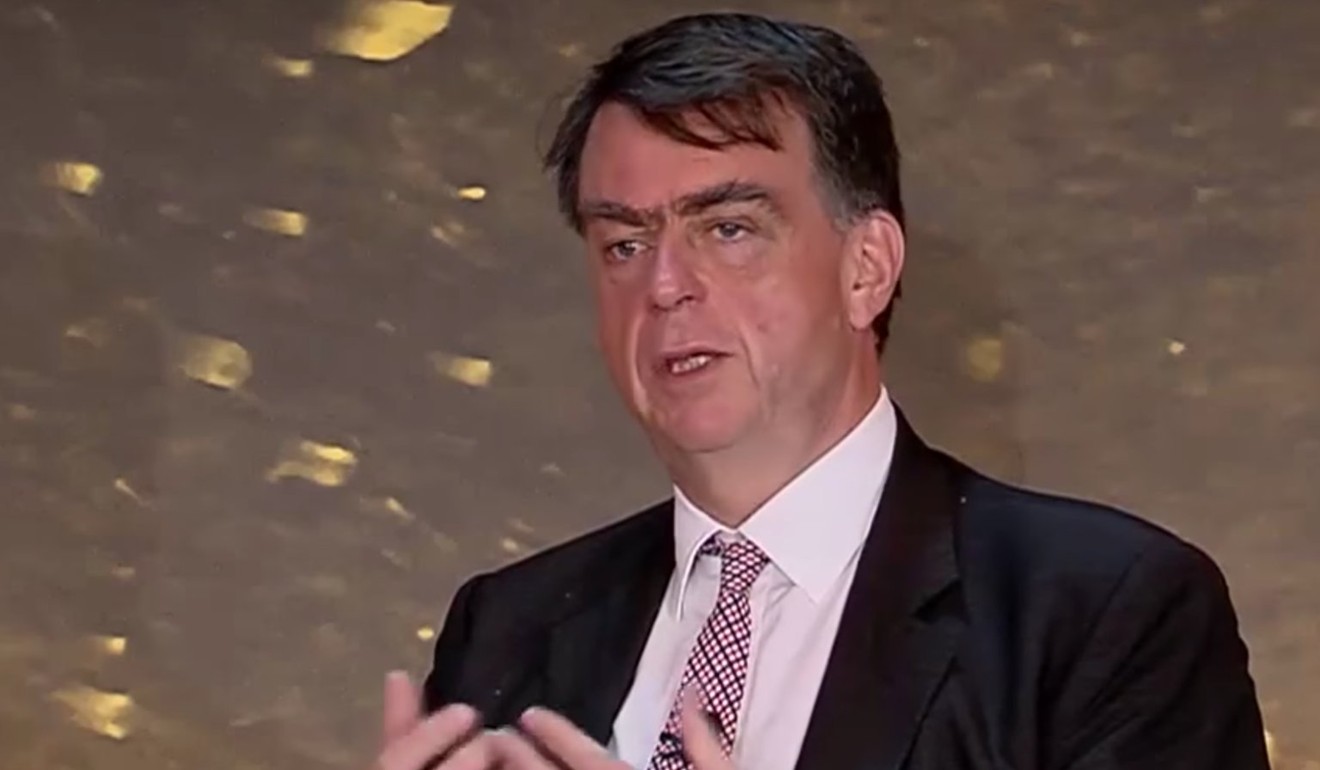 Net worth: US$25.1 billion
Source of wealth: Roche
The pharmaceutical company Roche Holding, the source of wealth for the Hoffman-Oeri family, was launched in 1896. In 2017, it generated $54.1 billion in revenue. The descendants of founder Fritz Hoffmann-La Roche have a 9 per cent stake in the company.
Michelle Ong cherishes gift of time with family at Christmas
21. The Duncan family
Net worth: US$26 billion
Source of wealth: Enterprise Products Partners
Dan L. Duncan founded gas and oil company Enterprise Products Partners in 1968 with just $10,000. After he died in 2010, the company remained under family control and his four children inherited a $10 billion estate. The family fortune has since more than doubled.
20. The Dassault family
Net worth: $27.8 billion
Source of wealth: Dassault Group
The Dassault family gets its money from the Dassault Group, which encompasses a variety of industries — military aircraft manufacturers, newspapers, real estate and software businesses.
19. The SC Johnson family
Net worth: US$28.2 billion
Source of wealth: SC Johnson
The Johnson family is behind SC Johnson, which produces cleaning products such as Pledge, Glade, and Windex. The company was founded by its namesake in 1882 and was eventually taken over by son Herbert Fisk Johnson. Fifth-generation Herbert Fisk Johnson III acts as the current CEO and chairman of the company.
Who are 6 of Japan's richest billionaires?
18. The Thomson family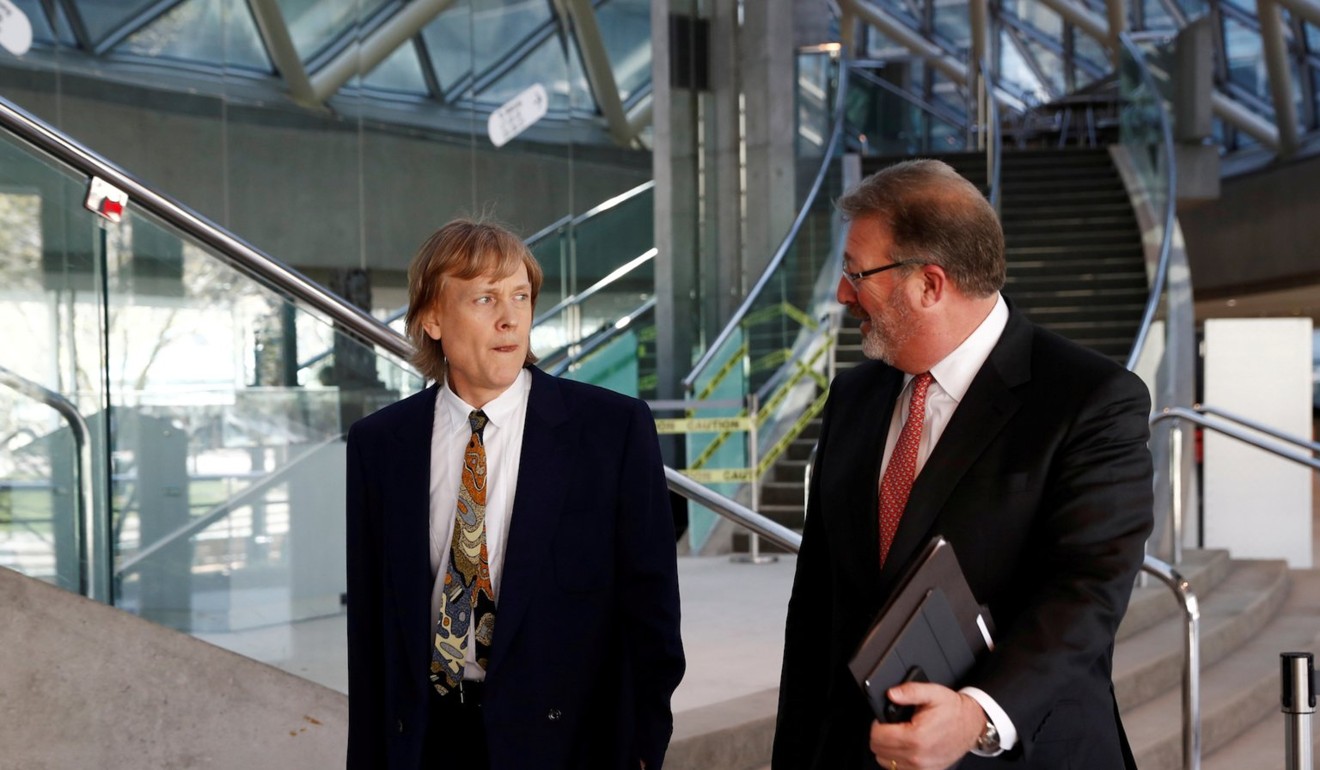 Net worth: $30.9 billion
Source of wealth: Thomson Reuters
The Thomsons are Canada's richest family. Their wealth is derived from financial data and services provider Thomson Reuters, which they share a 64 per cent stake in — not to mention their stake in Bell Canada and The Globe and Mail newspaper in Toronto.
17. The Rausing family
Net worth: US$30.9 billion
Source of wealth: Tetra Pak
The Rausing family's claim to wealth lies in the packaging industry. Ruben Rausing created Tetra Pak in the 1950s. Today, his descendants control Tetra Laval, one of the world's biggest packaging companies, which comprises Tetra Pak, Sidel and DeLaval.
16. The Lee family
Net worth: US$30.9 billion
Source of wealth: Samsung
The Lees are the family behind Samsung, which is now the world's largest producer of smartphones and consists of 62 companies. The electronics giant has helped the Lees become one of Asia's richest families.
15. The Pritzker family
Net worth: US$33.5 billion
Source of wealth: Hyatt Hotels
A.N. Pritzker and sons Jay, Donald and Robert created the family's wealth by founding the Hyatt Hotel chain and investing in holdings such as Marmon Group. Today, the fortune is split among 13 family members, 11 of whom are billionaires. They reportedly spent much of the 2000s arguing over trusts, ultimately dividing up the fortune at the end.
Who are the 10 richest billionaires in US finance?
14. The Cox family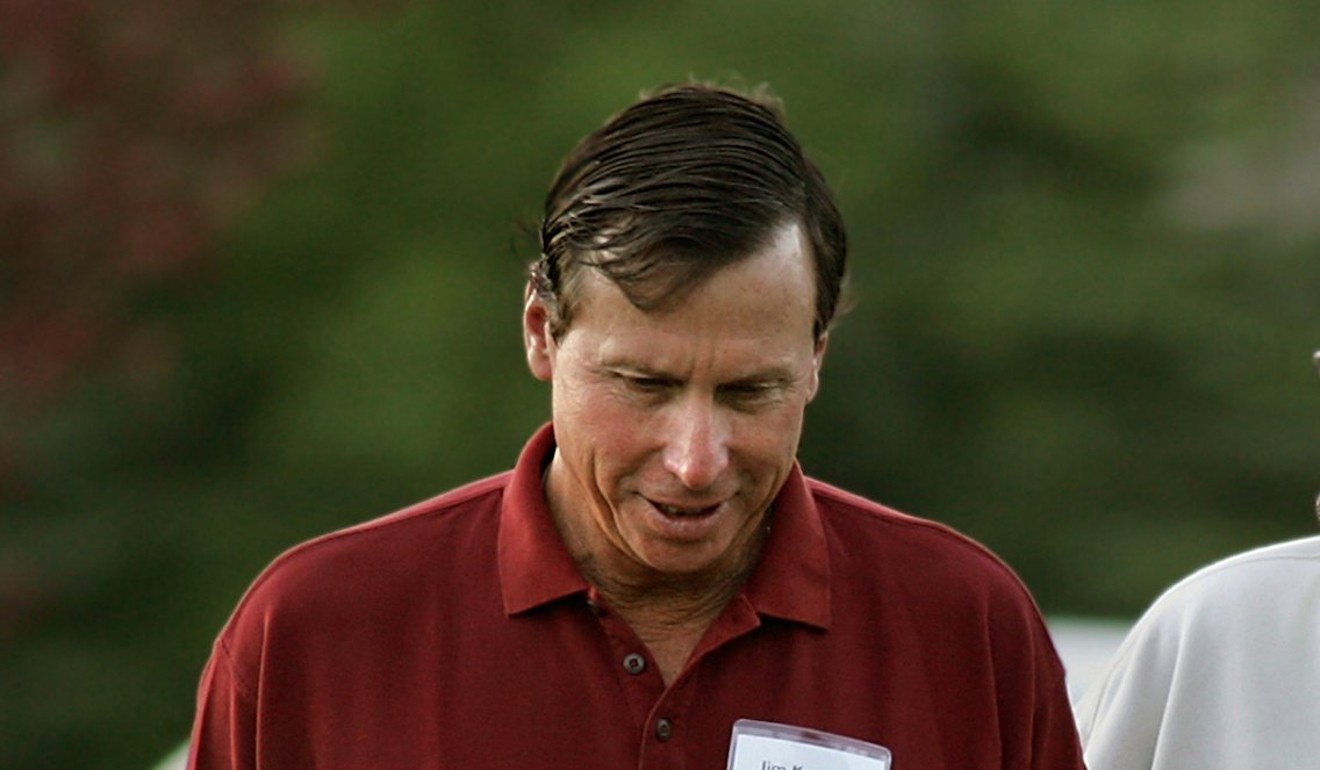 Net worth: US$33.6 billion
Source of wealth: Cox Enterprises
Cox Enterprises has touched a number of industries, including cable and broadband (Cox Communications), newspapers and radio stations (Cox Media Group), and automotive. It generates about $20 billion in revenue.
Founder James Cox's five grandchildren share the family fortune.
13. The Kwok family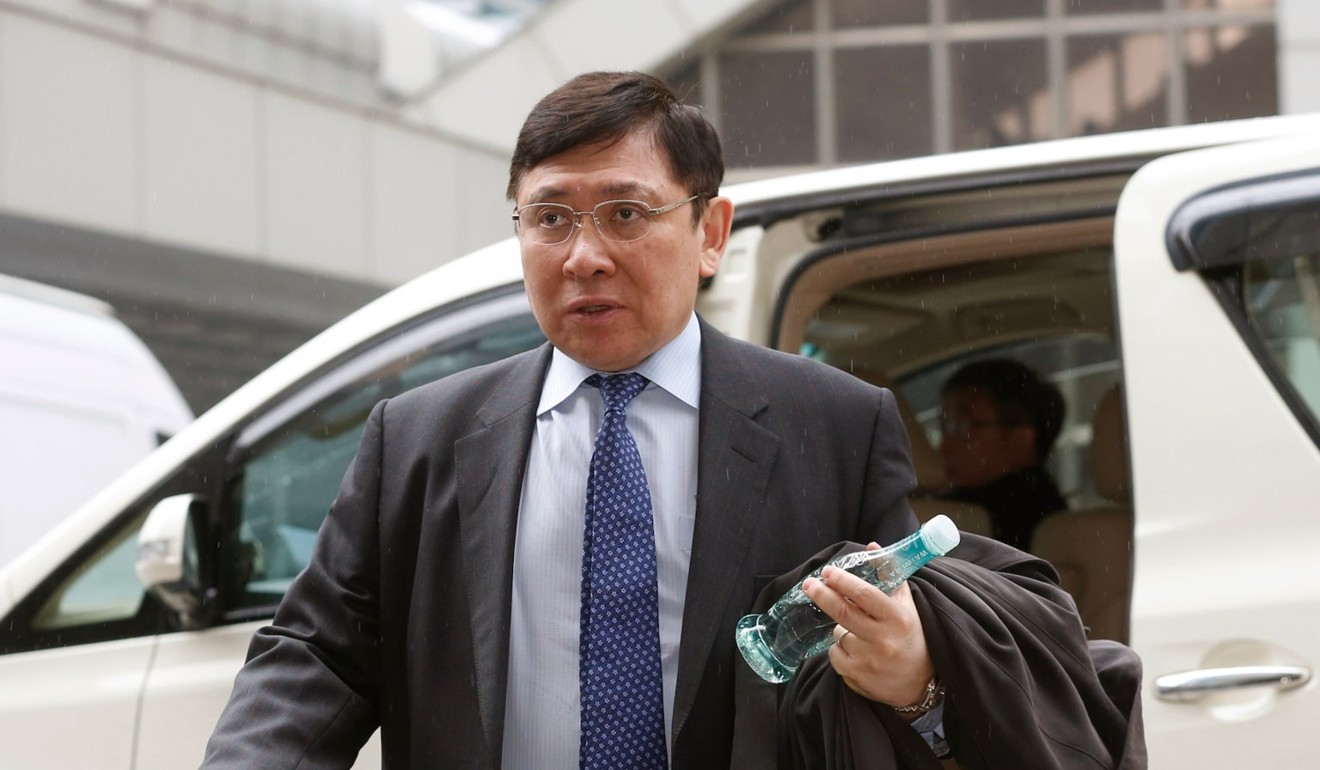 Net worth: US$34 billion
Source of wealth: Sun Hung Kai Properties
Since being listed in the 1970s by Kwok Tak-seng, Sun Hung Kai Properties has evolved into one of the biggest property developers in Hong Kong. Thomas and Raymond Kwok control the company after ousting their third brother, Walter Kwok, following a feud.
12. The Mulliez family
Net worth: US$37.5 billion
Source of wealth: Auchan
The Mulliez family is behind the "Walmart of France" — Auchan is one of the biggest supermarket chains in Europe. Association Familiale Mulliez, the family holding company, also controls Leroy Merlin, a home improvement chain, and Decathlon, a sports equipment retailer.
11. The Albrecht family
Net worth: US$38.8 billion
Source of wealth: Aldi
Theo and Karl Albrecht are the brothers who created the discount supermarket Aldi. Today, there are more than 10,000 stores between the two branches, Aldi Nord and Aldi Sud. Theo also invested in Trader Joe's, transforming it into a chain with more than 350 stores. It's still owned by the Albrecht family trust.
Who are India's top 10 richest billionaires?
10. The Boehringer and von Baumbach family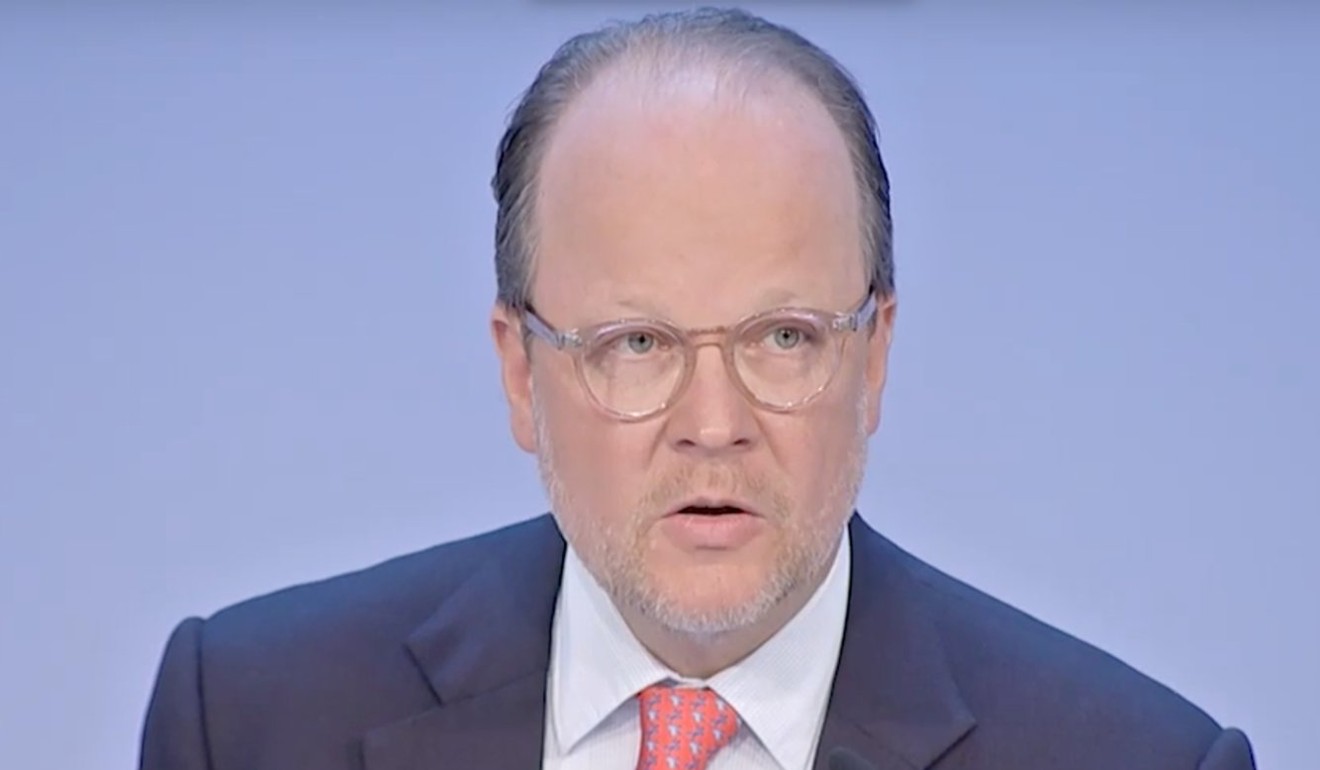 Net worth: US$42.2 billion
Source of wealth: Boehringer Ingelheim
The Boehringer and von Baumbach families control German pharmaceutical company Boehringer Ingelheim, which has been around for more than 130 years.
9. The Cargill-Macmillan family

Net worth: US$42.3 billion

Source of wealth: Cargill Inc.
William W. Cargill founded agribusiness giant Cargill Inc. in 1865. Today, 23 members of the Cargill-MacMillan family own 88 per cent of the company, which generates $108 billion in annual revenues. Of this clan, 14 are billionaires. The family reportedly keeps 80 per cent of Cargill Inc.'s net income inside the company for reinvestment annually.
8. The Quandt family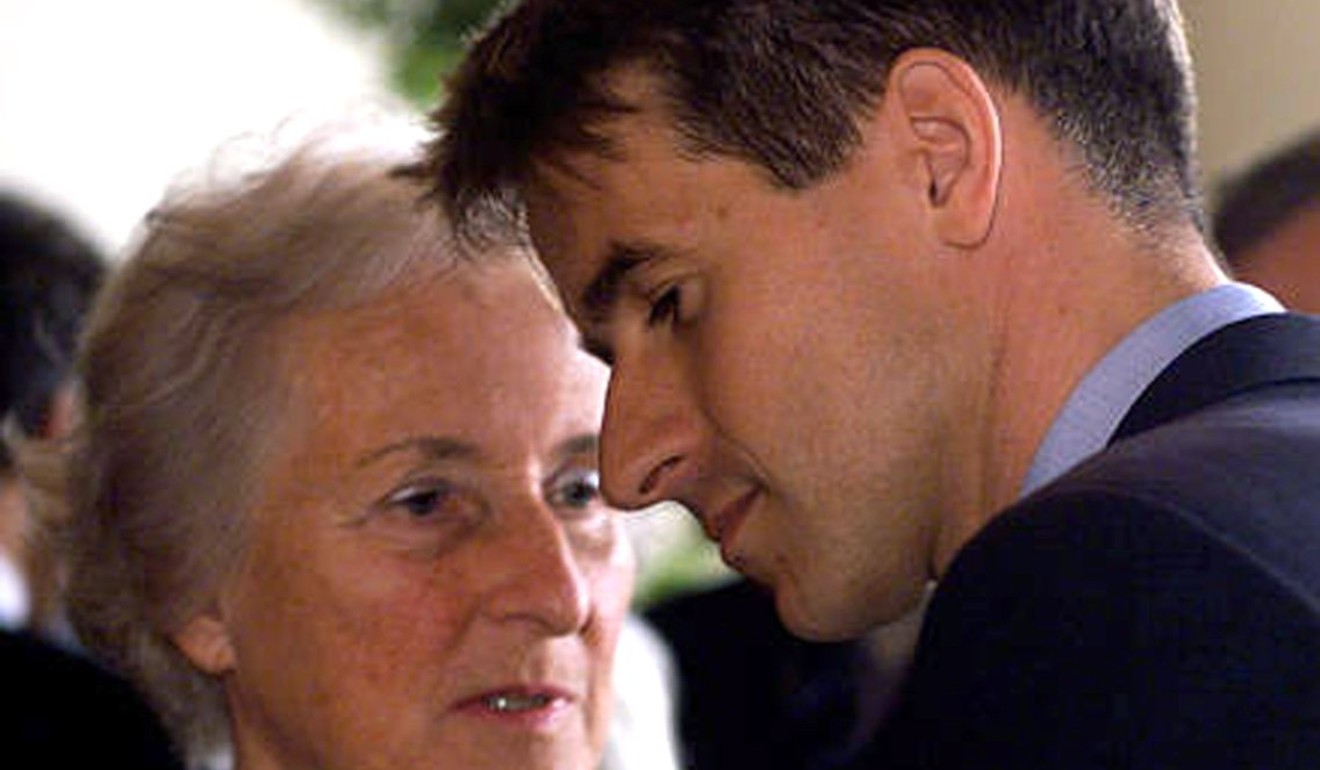 Net worth: US$42.7 billion
Source of wealth: BMW
The Quandt family is reportedly Germany's wealthiest family, thanks to their nearly 50 per cent stake in luxury vehicle maker BMW. They also have stakes in Logwin, a German logistics company, and Gemalto, a security software company.
7. The Ambani family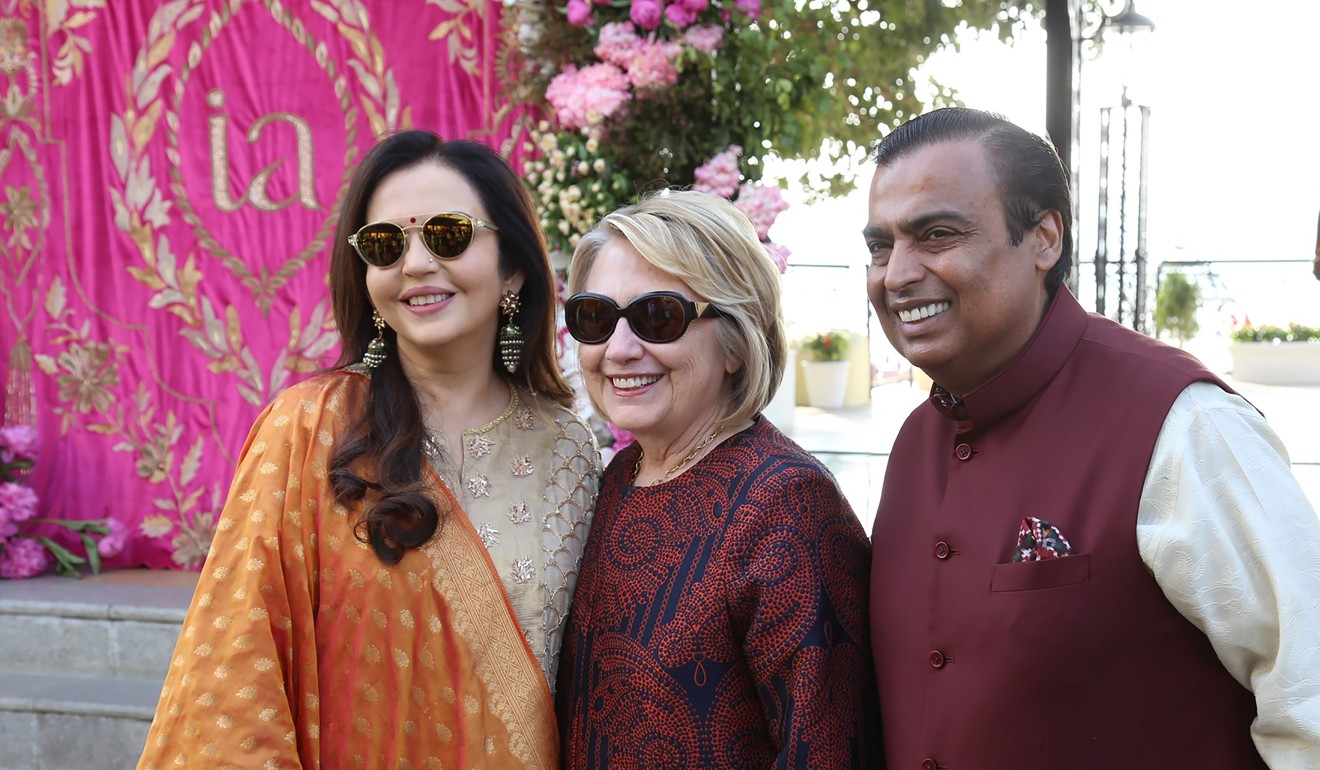 Net worth: US$43.3 billion
Source of wealth: Reliance Industries
The Ambani family's source of wealth lies in Reliance Industries, a conglomerate in India that owns the biggest oil refinery complex in the world. It owns businesses throughout India, including retail and telecommunications.
Mukesh Ambani, the CEO, lives in a 27-storey, 400,000-square-foot mansion in Mumbai, called Antilia, which reportedly cost $1 billion.
Beyoncé to sing at wedding of Indian billionaire Mukesh Ambani's daughter
6. The Wertheimer family
Net worth: US$45.6 billion
Source of wealth: Chanel
The Wertheimer family fortune dates back to 1920s Paris when Pierre Wertheimer funded designer Coco Chanel. His grandsons, brothers Alain and Gerard Wertheimer, control Chanel today, which generated $9.6 billion in revenue last year.
They own vineyards in France and Napa Valley, and breed and race thoroughbreds, according to Forbes.
5. The Dumas family
Net worth: $49.2 billion
Source of wealth: Hermès
Luxury goods dynasty Hermès is the basis for the Dumas family fortune. Its origins trace back to the 1800s when Thierry Hermes began making riding gear for noblemen; more than 40 years later, the business took root in Paris.
Fast forward to the 1970s, and descendant Jean-Louis Dumas took the company global. Today, Pierre-Alexis Dumas is the artistic director and Axel Dumas is the company chairman.
4. The Van Damme, de Spoelberch and de Mevius families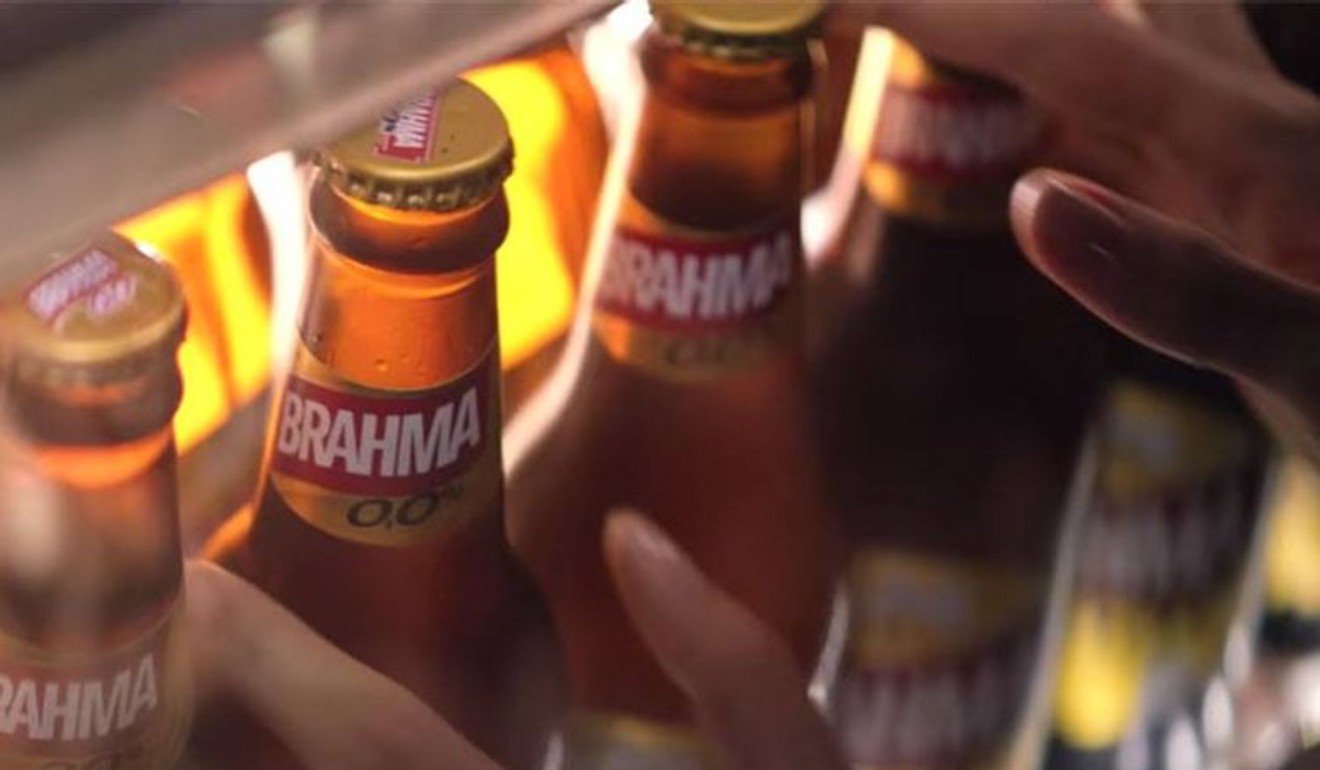 Net worth: US$54.1 billion
Source of wealth: Anheuser-Busch InBev
The three Belgian families of Van Damme, de Spoelberch, and de Mevius share claim to more than $54 billion in wealth from beer company Anheuser-Busch InBev. The company's combined global brand revenue grew by nearly 17 per cent in 2017.
Oprah Winfrey first black female entrepreneur on '500 richest list'
3. The Mars family
Net worth: US$89.7 billion
Source of wealth: Mars Inc.
Jacqueline and John Mars inherited a stake in the candy empire Mars Inc., which invented M&Ms, Milky Way, and Mars Bars, when their father passed away in 1999. Jacquelyn's son, Stephen Badger, is the current chairman of Mars Inc., which brings in more than $35 billion in annual revenue.
How does Jeff Bezos, the richest person alive, spend his billions?
2. The Koch family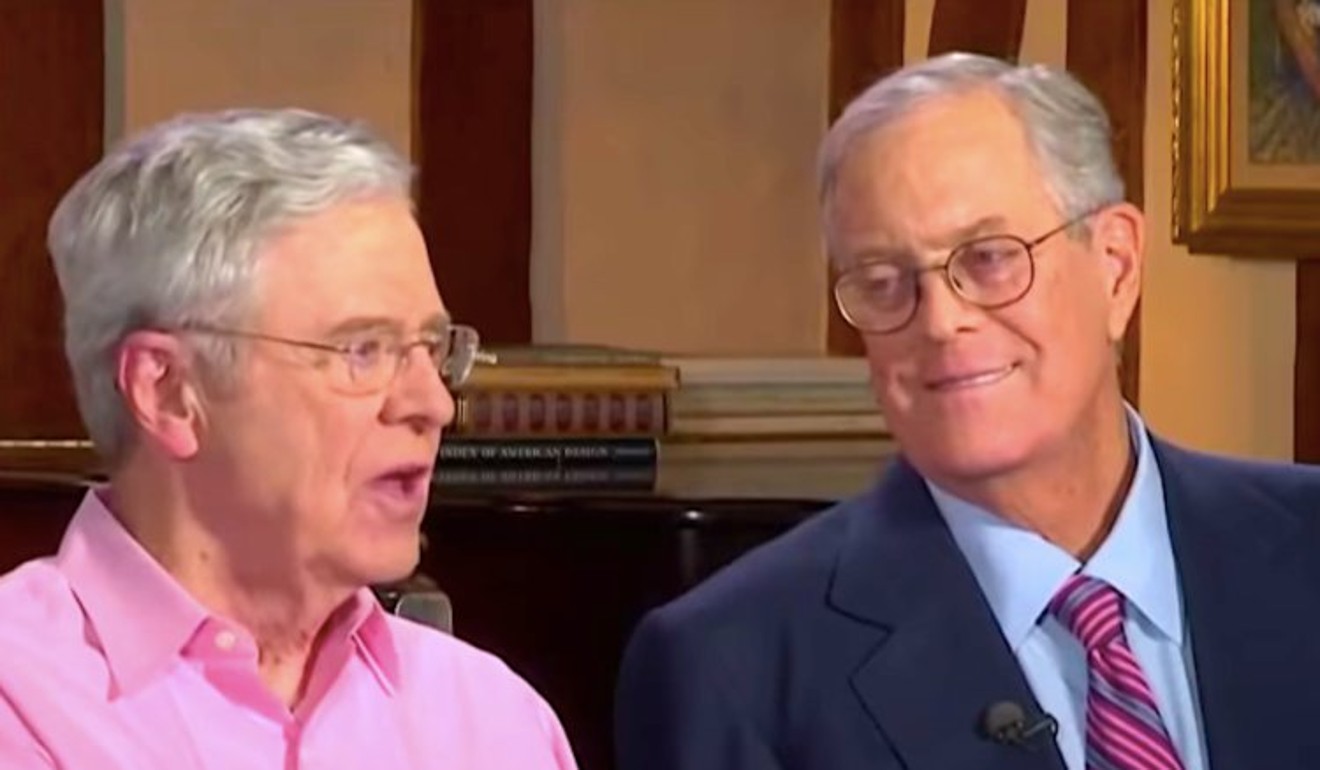 Net worth: US$98.7 billion
Source of wealth: Koch Industries
Brothers Charles and David Koch expanded their father's oil refinery firm into conglomerate Koch Industries after their other brothers, Frederick and William, left the business following a failed takeover. Today, Koch Industries generates roughly $100 billion in revenue annually.
7 luxury holidays to tempt world's richest people this summer
1. The Walton family
Net worth: US$151.5 billion
Source of wealth: Walmart
Sam and Bud Walton founded Walmart in 1962. Following its success, they founded Sam's Club in 1983. Today, Walmart reports sales of $500 billion, making it the largest retailer by revenue in the world.
The Walton family fortune is dispersed among seven family members, including co-founder Sam Walton's three children, Rob, Jim, and Alice, who is the richest woman in the world with a $43.7 billion fortune.
Want more stories like this? Sign up here. Follow STYLE on Facebook, Instagram and Twitter

This article originally appeared on Business Insider .