Sacha Jafri – whose paintings are loved by Bill Gates, George Clooney and Madonna – is lighting up the future for children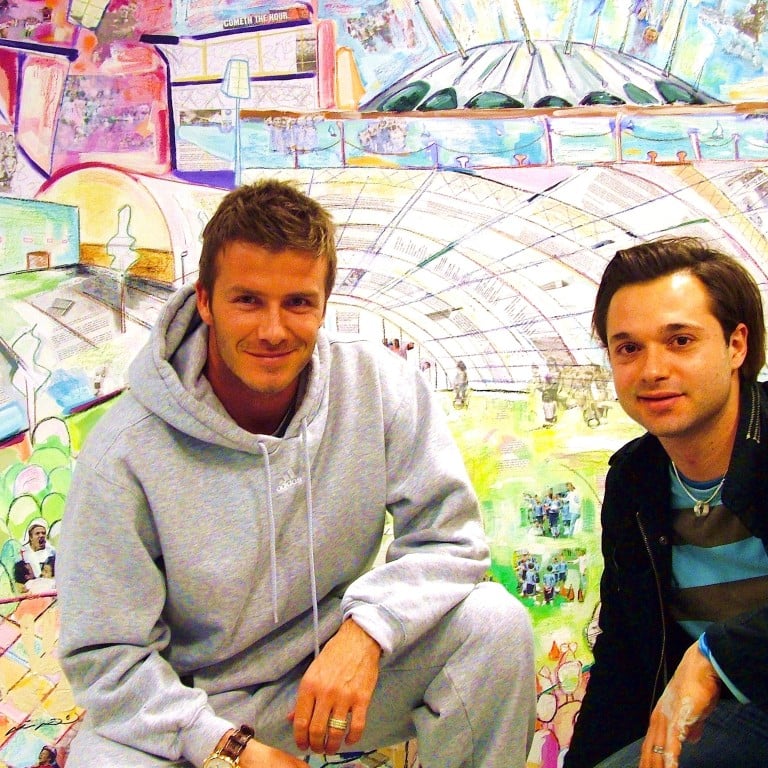 OCCUPATION
Artist
SOURCE OF INSPIRATION
The more damaged the soul, the more I want to connect because the more I feel I can learn from them, and the more I'm inspired to keep painting. I think there's an exchange there. It leads me to want to feed back into the soul of the Earth.
Sacha Jafri is happy with the awards he has received, but he is looking forward to another kind of award. "I have to say that I'd rather get an art award," laughs the British painter, "because I'm always questioning whether I'm a great artist or not". Yes, he was shortlisted for a global art award, but the awards that more readily come Jafri's way are for his humanitarian work.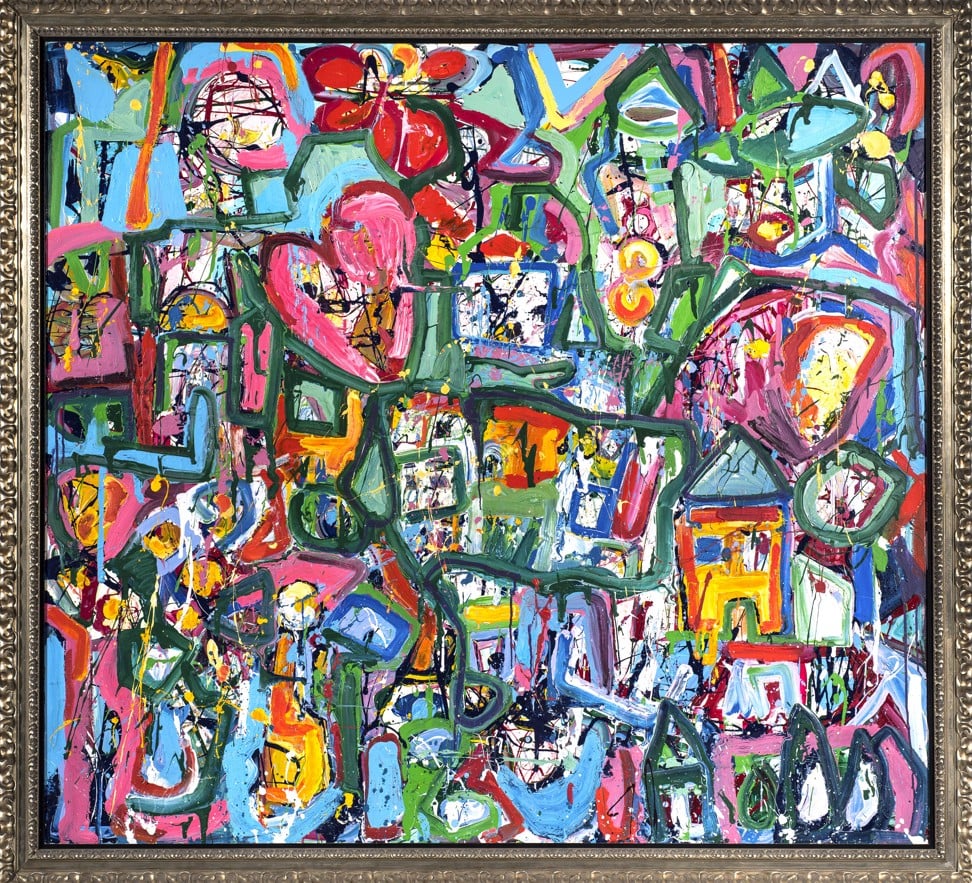 And, to this end, he was on track to raise US$12 million over the 12 months to the end of 2018 through the sale of specially commissioned paintings, with up to 20 per cent of proceeds from the collections of 12 paintings he produces every two years also going to charity.
Most of the money goes to various organisations working for children, notably those with mental health or special needs issues, or orphaned refugees from Yemen, Syria and other war zones.
The logic for him, as an artist, is simple. "Childhood is the greatest gift we're ever given and yet, unfortunately, we live in a culture that's constantly trying to get children to leave their childhood behind, to grow up and instead take on the constraints of adulthood," he explains. "Yet you have to keep that inner child." The logic of why he seeks to raise as much money as possible for these children is simpler still: because he can.
A retrospective of his works begins a world tour in February, starting in Los Angeles with an event at the Oscars, then visiting 28 cities over the following two years, including Singapore and Hong Kong. Jafri aims to raise money for children's charities with this tour.
He is less than complimentary about the machinations of the art world. He is not, for example, an enthusiast of art designed to shock to get the attention that drives prices up. "I think, inevitably, too many artists are caught up in that art machine," he says.
And while he concedes that the art market has been manipulated "since Leonardo", he argues that it is in a particularly negative state now – with power moving away from artists and towards dealers, "who get to determine what people see in galleries and museums, what people should like, and ultimately the market value of the art".
He says dealers do not care what's being made, as long as it can make the maximum amount of money. The art world has just become this phenomenal moneymaking machine, creating these booms and busts that can end up killing an artist's career. "Your work's value suddenly crashes and then you're buggered."
This is why Jafri, unusually, does not have a dealer. If you want to buy one of his paintings or commission one – and a diverse bunch do commission, from Manchester United to Disney, the Lawn Tennis Association and English Cricket Board to MGM and the British royal family – you have to deal with him directly.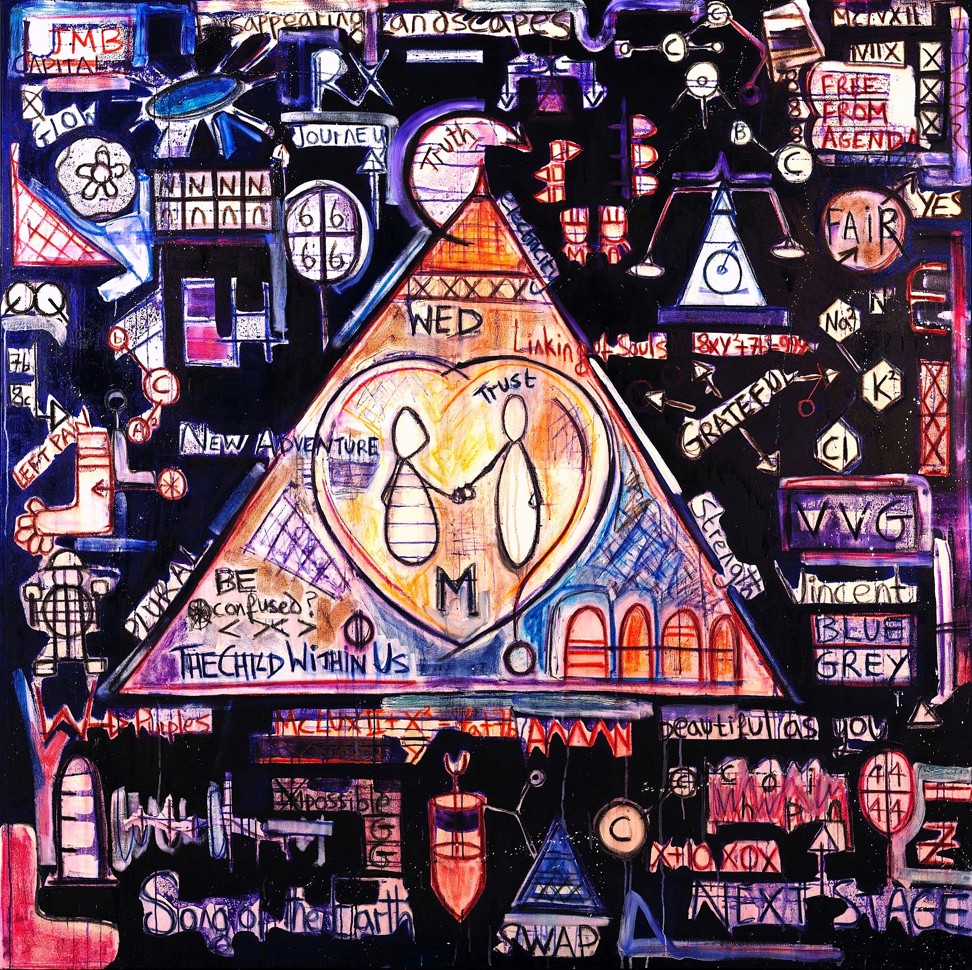 He meets every interested buyer to get a feel for them, to gauge whether they are interested in the art or an asset they can later flip. That happens and it is out of his control – his painting which depicts Indian cricket captain Virat Kohli's journey in the Indian Premier League sold this summer for £300,000 (HK$2.99 million) and was recently resold for £2.9 million. But he likes to think that his way works for the buyer too.
"OK, so I'm giving someone who has money the opportunity to own an asset that will hopefully enhance their life by being in their home, because they love the art for the art, not for its investment potential – though I always say anyone should buy art with their gut, because
it's likely then that others will love it, too, and its value will go up," says Jafri. "But at the same time, these buyers know that their money isn't sitting in a dealer's pocket but is going to good causes. And perhaps that's a motivation for someone to buy art who might not otherwise be inclined to do so."
Jafri's unusual approach works for him, too. He argues that his distinctively colourful, vibrant, energetic, otherworldly works – described by critics as "magic realism" and painted, often in a single 30-hour-long sitting, while in a deep meditative state – are a product of his attempts to make connections with people.
"I have to paint. I mean, I'm really driven to paint, but my inspiration comes from one place – and that's a willingness to connect with humanity," says Jafri, who painted one series of works while visiting 42 various refugee camps around the world.
"The more damaged the soul, the more I want to connect because the more I feel I can learn from them, and the more I'm inspired to keep painting. I think there's an exchange there. It leads me to want to feed back into the soul of the Earth, as it were. Or to philanthropy, to use a horrible word."
Jafri might not like it, but the benefits that come from his proactive efforts certainly are. Others well-remunerated for their efforts might care to take note.
Want more stories like this? Sign up here. Follow STYLE on Facebook, Instagram and Twitter

The British artist has raised US$48 million for charity by auctioning off his works over the past 20 years