Why 'Chunwan', China's Lunar New Year gala, is the world's most-watched TV show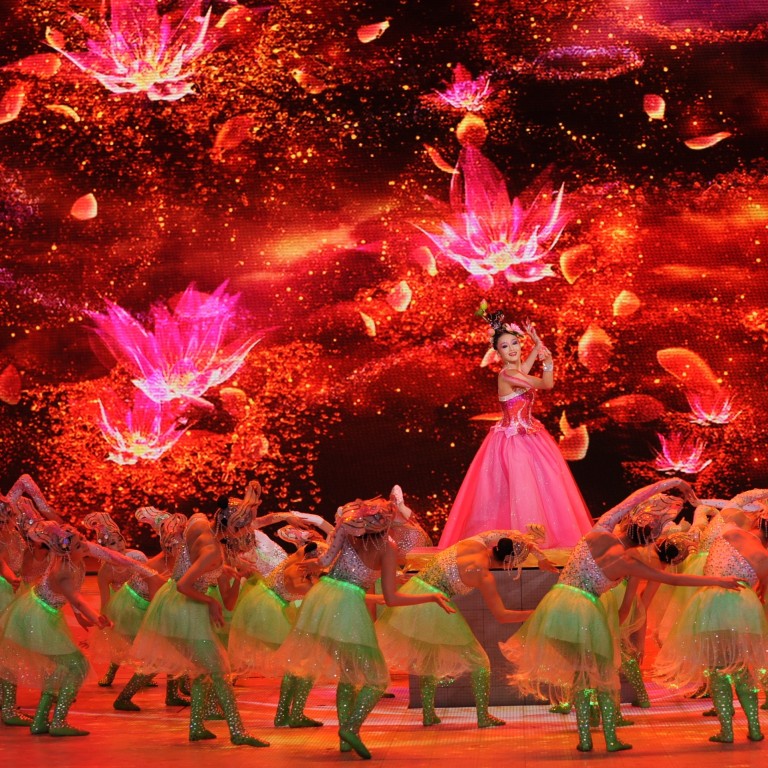 Chunwan, CCTV's annual gala that is aired on the eve of Lunar New Year, has been the mainstay of Chinese families around the globe ever since it was first broadcast on the network in 1983.
The show has been equated to turkey at Thanksgiving: it may not be for everyone, but without it, the festive atmosphere would be missing something crucial.
Broadcast on national and local channels, Chunwan draws millions of viewers each year, and according to the Guinness World Records, the 2018 edition attracted a whopping one billion people, making it the most-watched television programme in the world.
The 2019 edition, due to be broadcast on February 4, promises to continue reflecting how China wants the world to see it today.
Interior designer Wallace Lin Chun-kwai, 50, is the founder of 030 Interiors. Originally from Hong Kong, he lived in Shanghai between 2001 and 2016.
"The Lunar New Year holiday is much longer in mainland China compared to Hong Kong," Lin says. "Upon returning to Shanghai after spending the holidays back home, I discovered there wasn't much to do since everyone else was still away. So my friends and I watched reruns of Chunwan during that time."
He observes that CCTV cleverly broadcasts Chunwan live, between the hours of 7pm and 1am, when every Chinese family is gathered to celebrate New Year's Eve with a big feast.
"When Chunwan first aired in the early '80s, it was a huge deal," Lin explains. "Some villages at the time only had one television, which the entire community shared. I remember when the renowned director Zhang Yimou – of Hero and The Great Wall fame – was in charge of Chunwan's look and feel. Since he is such an expert in colour and set design, he really influenced how Chunwan was produced from then on."
Pauline D Loh, veteran Chinese author and food writer, was born overseas. She currently divides her time between Singapore, Kunming and Beijing.
"Chunwan became a tradition right after the opening of China's economy," says Loh. "It has no competition. When families gathered for reunion dinners, the only programme on CCTV and all the provincial stations was Chunwan.
"There was no choice. It wasn't until commercial stations like Hunan Satellite TV or Shanghai Dongfang Satellite later started their own concerts that viewers could surf channels.
"An important segment of viewership was Chinese overseas. For them, tuning into CCTV to watch Chunwan became a tradition. My husband and I would gather with Chinese journalists in Singapore over potluck dinner while tuning into Chunwan. The kitschy ballads by ageing songbirds in sequinned gowns, the slapstick of the stand-up comedy and crosstalk skits, the amazing acrobatics and choreography – they were reminiscent of home far away."
Lin remembers how Chunwan's skits always brought a smile to his face.
"Skits now are broadcast from all over China, filmed on location in real time, and showcase the hippest destinations," he states.
"In recent years, Chunwan has become a showcase for CCTV's latest lighting and stage equipment, all used for one purpose: to wow domestic audiences and to impress international viewers," Loh explains.
"It has become such an important event that social media always buzzes with speculation about who and what will be featured months before the telecast. By the same token, for any actor or singer, featuring on the show is the highest accolade in their career. Many would kill to get on the programme."
Want more stories like this? Sign up here. Follow STYLE on Facebook, Instagram and Twitter

The glitzy variety programme, which has social media buzzing in anticipation before each annual broadcast, attracted a whopping one billion viewers in 2018