A-listers Meghan Markle and Gigi Hadid add to allure of Sentaler's winter coats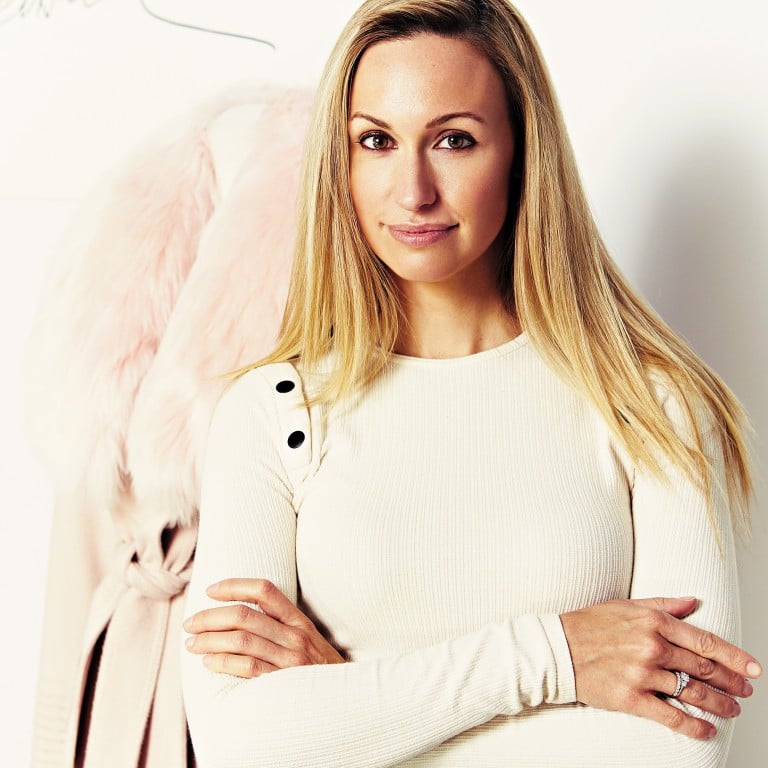 The latest instalment in our On Work / On Play series with luxury CEOs. This month: Bojana Sentaler, president and creative director of Canadian label Sentaler
JOB EXPERIENCE
2009-present: president and creative director at Sentaler
2008: runs a business in Dubai creating economic investment reports on emerging markets for UK newspapers
2007: corporate position at beauty corporation
ON PLAY
Q. What's your personal style?
A. My personal style is classy and elegant with a chic twist. I love to play with colours but also appreciate balance, simplicity and symmetry. I am not one for frills and ruffles, and I like to wear things that can take me from a business meeting to a dinner with friends.
Q. What are your suggestions for keeping stylish in Canadian weather?
A. Canadian winters last almost half of the year, so it is important to have outerwear options that will keep you warm and dry, but also speak to your personal style. Your coat is often the main part of the first and last impression that you make when meeting other people.
Q. How do you spend your holidays?
A. The holidays are for spending time with family, which I do with my husband and our two small children. Getting to experience the world through my children's eyes is priceless. We love to travel and try new things together as a family.
ON WORK
Q. How did you start the business?
A. While fashion design has always been my passion, I was also very interested in learning about business. In 2008, I worked for UK media in Dubai. During my time there, I had the incredible opportunity to interview Karl Lagerfeld. I expressed my love of fashion to him and my deep wish to launch my own fashion line.
He said bluntly, "You either have it or you don't, and if you have it, go for it."
The next year, I discovered alpaca [wool] in Peru, a fine and luxurious fibre that is warm but also lightweight. It was the perfect material for me to design elegant winter coats that I always wanted to own. I identified a gap in the market for coats that were feminine and elegant but at the same time warm and functional. In 2009, I launched the luxury outerwear brand Sentaler to fill this gap.
Q. What was the most difficult thing in establishing the business?
A. The most difficult part was the risk I took in giving up a secure corporate job and starting my own business in 2009 during [an economic] recession. However, I was passionate about Sentaler from the very beginning and I believed in myself and in the products I had created. Today, Sentaler is exactly where I envisioned it to be and as the brand celebrates its 10th anniversary, I am so glad I took the chance.
Q. How do you see your place in the fashion industry?
A. Sentaler caters to a niche in the outerwear market. Soft to the touch, our coats are lightweight and incredibly warm, they come in compelling colours and on-trend styles. The hypoallergenic fibre is obtained in a cruelty-free manner.
Q. What's your vision for the brand?
A. The vision for Sentaler is continued growth and international expansion. I want the brand to be one of the first options for women around the world when they are looking for elegant, feminine and luxurious coats.
Q. Sentaler's coats have been sported by A-listers from Meghan Markle to Gigi Hadid. What are the secrets that make your designs sought after by celebrities/royal members?
A. I think the reason so many influential women choose to wear Sentaler coats is because of their feminine silhouettes that complement a woman's figure. As a designer, my goal is to create coats that women feel beautiful in. Sentaler is the epitome of elegance and sophistication in luxury outerwear. This has been part of the brand's DNA from the very beginning.
Q. How has your world changed since your designs were worn by celebrities?
A. Since having such high-profile women appear in Sentaler, we have experienced a major increase in global awareness and expansion through bricks-and-mortar retailers globally. I think having duchesses, first ladies and supermodels continue to wear my collections also gives consumers assurance that these coats are something special and something worth investing in.
Q. What's your plan for the Asian market?
A. My plan for the Asian market is to increase awareness of the Sentaler brand. I am excited for Chinese consumers to recognise the Sentaler signature ribbed sleeve detail like our consumers in Canada, the US and the UK.
Q. Do you see any challenges in expansion?
A. Expansion has to be done strategically and we want to expand where we see a demand. Currently, through our e-commerce platform Sentaler.com, we ship to nearly every country in the world on a daily basis, but we would like to establish a broader bricks-and-mortar presence as well. Our partnership with Lane Crawford is a part of that strategy – I could not think of a better fit for Sentaler in Asia.
Want more stories like this? Sign up here. Follow STYLE on Facebook, Instagram and Twitter

Karl Lagerfeld convinced Bojana Sentaler to 'go for it'