SBS Super Concert: 6 things you need to know about these K-pop acts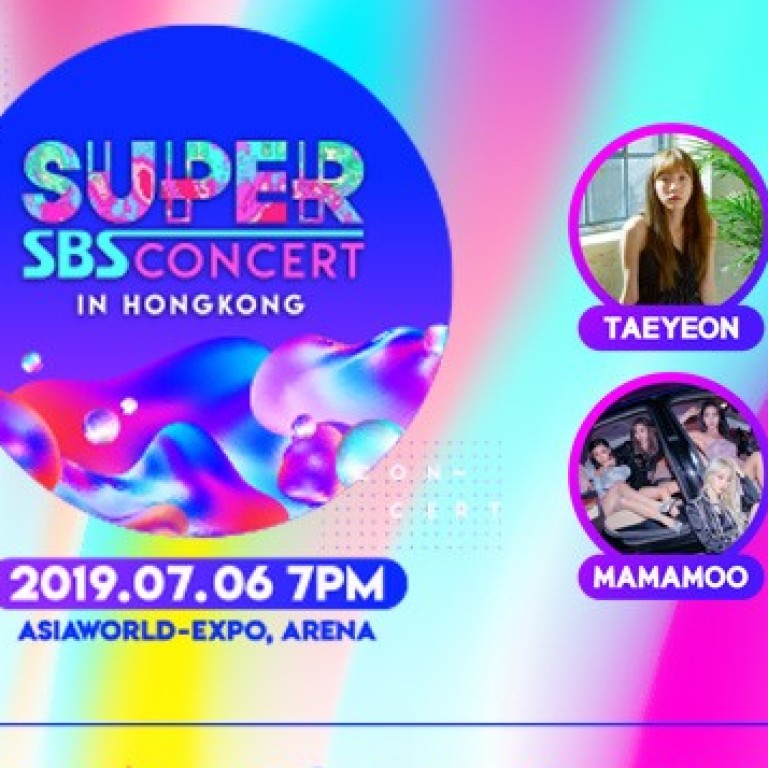 The annual SBS Super Concert has become one of the highlights of the K-pop calendar since the inaugural event in 2011. This year, the South Korean broadcasting company is setting up stage at Hong Kong's AsiaWorld-Expo on July 6, after being held in Taipei last summer.
Here are six things you need to know about the concert.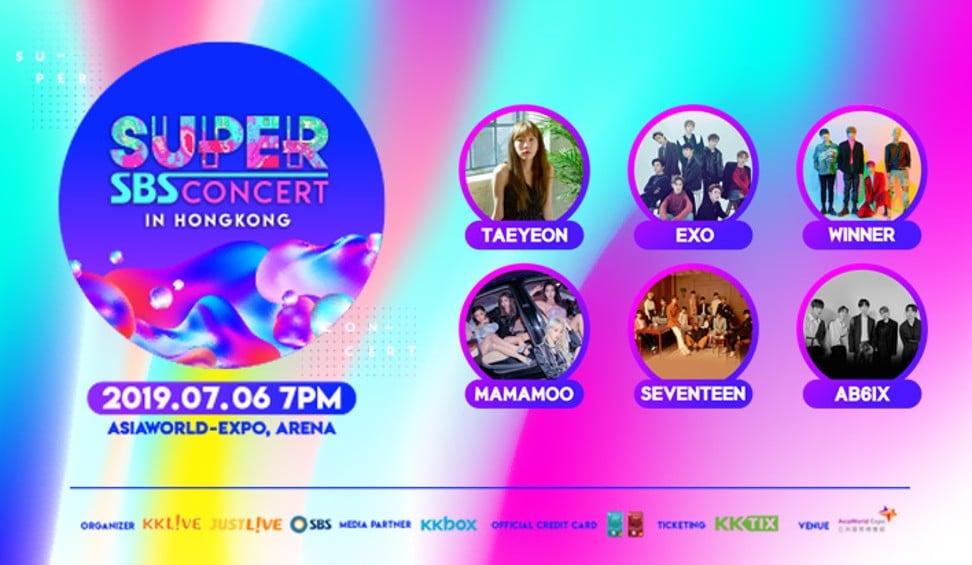 1. Taeyeon shows off her latest material
Taeyeon performed in Hong Kong back in the days when she was part of the incredibly popular K-pop girl band Girls' Generation, and later when she went solo. She has played solo concerts in 2017 and 2018. However, the upcoming concert will give her an opportunity to show off her latest material, including her new single Four Seasons and Blue, which were only released on March 24.
2. AB6IX are a hit
This will be AB6IX's first Super Concert. The boy band members, whose name is an abbreviation of Absolute Six, were an instant hit in May, selling out tickets for their very own debut showcase within seconds and releasing EP album, "B: COMPLETE" the same day. Four of the five had previously been part of famous groups – Daehwi and Woojin were in Wanna One; and Youngmin and Donghyun were in MXM, a duo from Brand New Music Entertainment. AB6IX had their first hit within two weeks of their debut on The Show with their title track BREATHE, a song composed by Daehwi.
3. EXO eager to make most of their time in Hong Kong
EXO have been to Hong Kong numerous times for the Mnet Asian Music Awards (MAMA) and other concerts, but it seems like Hong Kong holds a special place in the hearts of this cute boy band. EXO members told the SBS Super Concert team that their fans' passionate support means they look forward to performing in Hong Kong. They are also eager to eat a lot of good food and enjoy the nightlife while they are in the city.
4. Mamamoo returns for first time since filming Wind Flower
This will be the popular girl band's first visit to Hong Kong since the November 2018 release of their music video, Wind Flower, which was filmed on the streets of Mong Kok, Tsim Sha Tsui, Central pier, tram stations and traditional Bing sutt cafes. Hopefully a band known for its retro, jazz, R&B concepts and strong vocal performances, will perform the song which resonates strongly with Hong Kong fans.
5. SEVENTEEN's dreams come true
Do you still remember your 2019 new year resolutions? Hopefully the members of this beloved boy band team do. Vernon and Joshua previously revealed that they would like to keep improving the group's performances to expand the reach of SEVENTEEN's music. Being a part of one of the biggest K-pop music concerts should help them gain more fans and close in on their goals.
6. And of course ... a jaw-dropping set
The slick Korean production team has devised some special features for the concert, which will include a glamorous multi-sided stage, LED screens and an extended stage to allow fans to get up close to their idols.
Want more stories like this? Sign up here. Follow STYLE on Facebook, Instagram and Twitter

The event is coming to Hong Kong's AsiaWorld-Expo on July 6, featuring K-pop stars Taeyeon, EXO, Mamamoo, SEVENTEEN and AB6IX