Art Basel Hong Kong 2018 is an exciting time for art lovers. It also allows some chefs and mixologists in Hong Kong to show off their artistic side, with special menus or cocktails.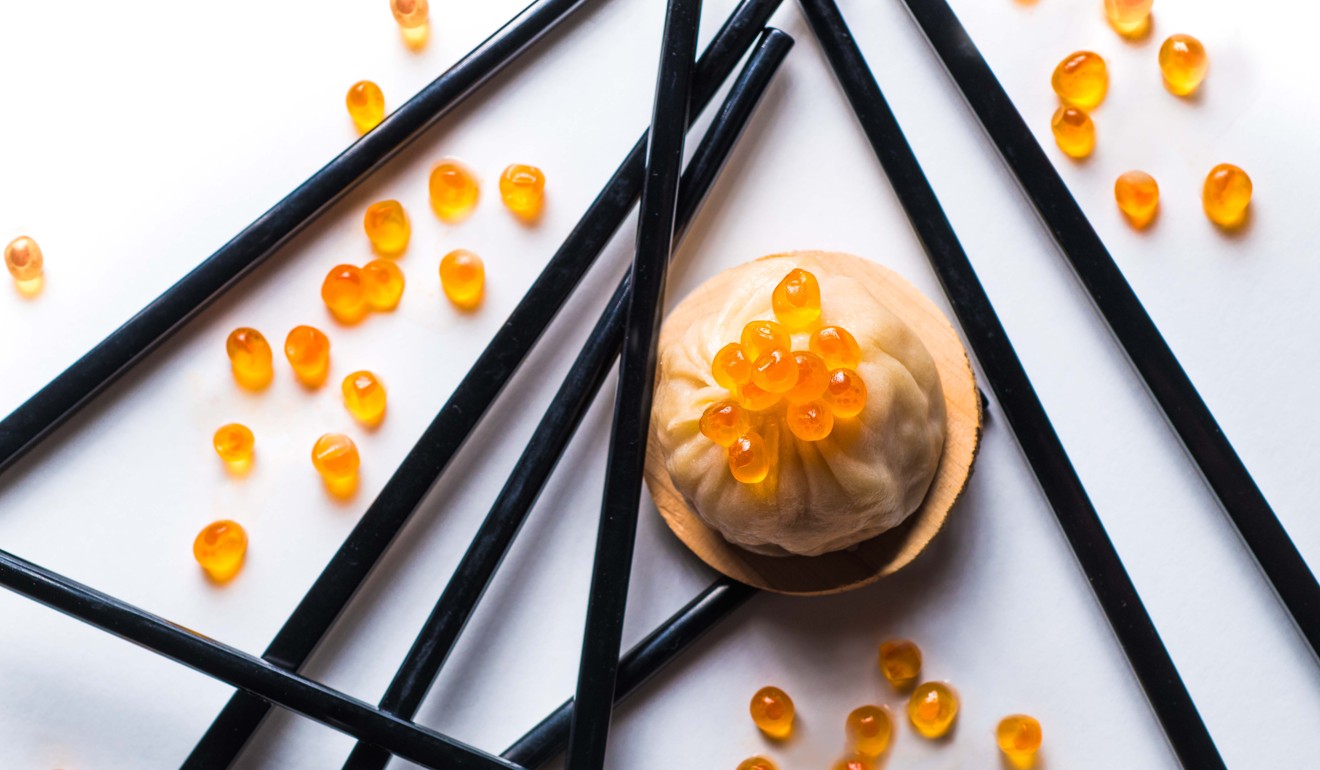 Until March 31, the Michelin-starred Mandarin Grill + Bar has been turned into a chic gallery celebrating the artistic world of Konstantin Bessmertny, in conjunction with Art Advisory CONSIGG. Guests will feast their eyes on provocative art and dine on inspiring interpretations created by executive chef, Robin Zavou.
Where to eat in Hong Kong: hot new restaurants and collaboration feasts to try out in March
Bessmertny creates art that stimulates and often incorporates humour with cultural critique, so Zavou has created dishes designed to stimulate the senses. Each has been inspired by one of the artist's most acclaimed works. This includes "The Last Dumpling", a lobster, salmon roe, xiao long bao with black rice vinegar; "French Connections", a crab brioche toasted sandwich with truffle; "One of You", in the shape of a sheep, a delicious main of lamb loin, cauliflower textures and black garlic;, and "Spectate!", a dessert of chocolate, passion fruit and mint. The special Palatable Plate of Art with Konstantin Bessmertny three- and four-course menus are available for lunch and dinner.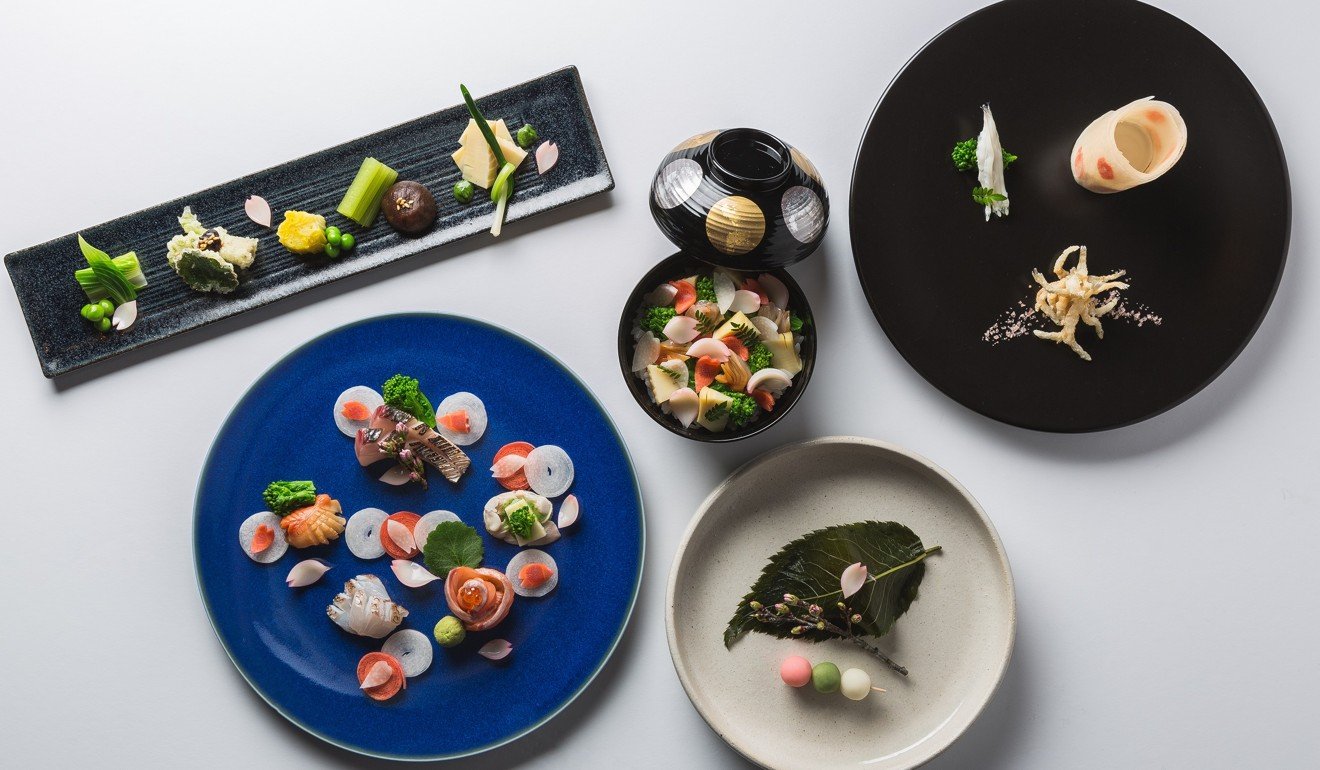 Also available in March, as part of Lan Kwai Fong's Savouring Art month, is the special menu from Japanese restaurant Fumi. Infusing art elements into savoury dishes, the menu is designed to delight the taste buds and the eye. This can be seen with the use of sakura, either directly or as an inspiration. The dish "Haru No Umi" combines sea bream, sakura trout, hard clam, Spanish mackerel and ark shell, and represents the link of seasonality with the concept of art.
Cé La Vi is also joining the Savouring Art celebrations with executive chef, Jason Au, presenting his art interpretations on a plate. Inspired by the theme of "Happiness" and graffiti artist André Saraiva, the five-course menu includes beef tenderloin served with yellow pepper sauce, shimeji mushrooms, asparagus and tomato, plated to reflect Saraiva's alter-ego, the iconic cartoonish, winking, smiley face known as "Mr. A". The menu will be complemented by an exclusive exhibition in collaboration with La Galerie.
What to expect at Art Basel Hong Kong 2018: huge installations and provocative discussions
The world's first art-themed concept store dedicated to Vincent van Gogh, Van Gogh Senses, has chosen this artistic month to open. From food and confectionery to paintings and paraphernalia, every detail celebrates the artist's art. On the food side, this includes such signature dishes as Miso cod with Dutch capsicums and black truffle fries, highlighting the artist's love of Japan, and a Seafood Bouillabaisse, with the sea and boats as the theme in a number of works. There is also a special art-inspired afternoon tea in collaboration with Faber Castell, whose products Van Gogh used for drawing.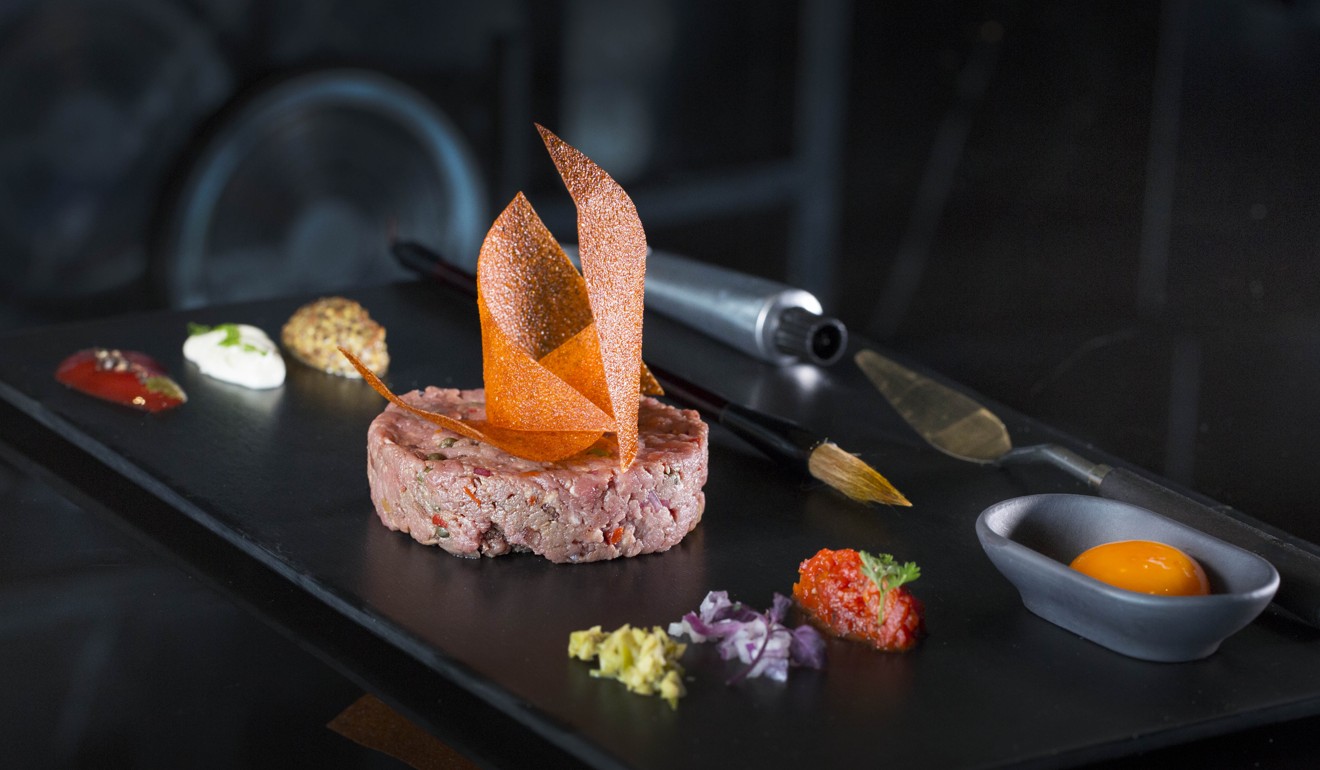 Meanwhile, Aqua and Armani/Aqua are presenting the art-inspired Hoshii Desu menu of four curated cocktails. Hoshii Desu is derived from the Japanese phrase "wants and desires", with each cocktail representing four key figures from Japanese culture. For example, the "Shinobi", otherwise known as a ninja, is a mix of plantation pineapple rum, Italicus rosolio di bergamotto and Peychaud's bitters, shaken with lime, mint and a spiced colada mix. "Geiko", another term for geisha, and directly translates as woman of art, features an interesting combination of Don Julio Resposado tequila, Pinot Grigio and Aperol, balanced with guava and lemon juice. Armani/Aqua is also presenting edible art with the feature attraction – a steak tartare plated to resemble a vibrant artist's paint palette.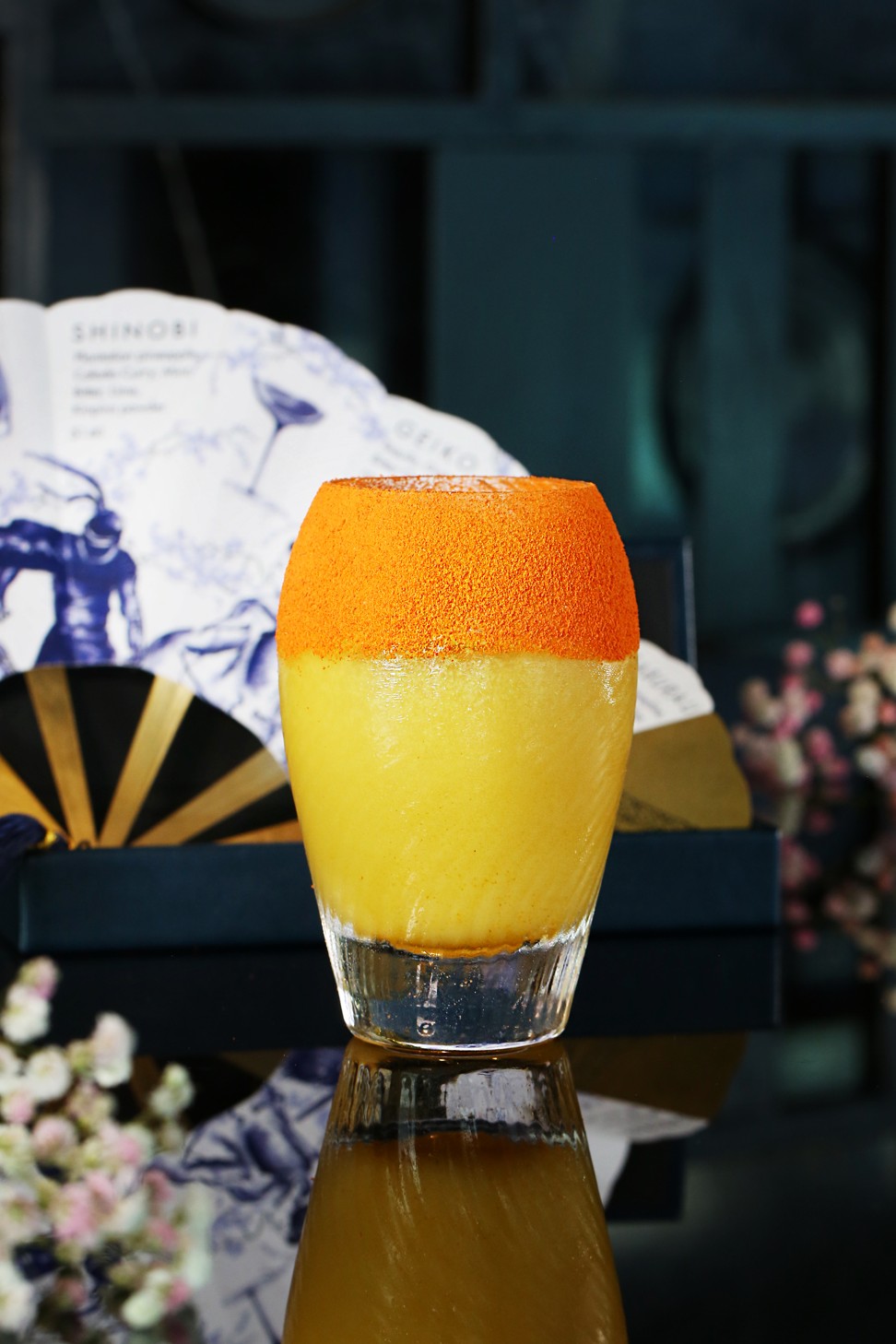 On Thursday, Aqua Spirit will co-host an event with artist Francesco Lietti on-hand to paint the view of Hong Kong harbour from the 30th floor location. The piece will be available to buy on the evening, with 50 per cent of proceeds going to The Society for the Relief of Disabled Children. Tickets are HK$300 per person, which includes two glasses of Veuve Clicquot Champagne.
BMW to present Art Car #18 by Cao Fei at Art Basel Hong Kong
Art Basel-inspired cocktails will also be available at Pirata, The Optimist and TokyoLima. One of the most visually interesting is the "Tokyo Batido" at TokyoLima. This sweet and quirky cocktail is served in a tall glass with a paper straw, with a cotton candy pink elixir inside combining Capucana whisky, coconut water, lime juice, agave and fresh strawberries topped with rose lemonade. Meanwhile, Pirata pays homage to vermouth with its "Botanico" cocktail, and The Optimist highlights the artistic nature of figs.
Want more stories like this? Sign up here. Follow STYLE on Facebook, Instagram and Twitter