Maggie Henriquez is accustomed to thinking ahead. The CEO of Krug is casting her mind eight years into the future, to the year 2025. "The grapes we harvest from our vineyards this year will be bottled in 2018 and will start going into the market around the end of 2025, or the beginning of 2026," she says.
Unlike red and white wines, Champagnes are created from blends of vintages. Krug is particularly known for its Grande Cuvée, which consists of a meticulously crafted blend of more than 120 wines from a wide variety of vintages, made from Pinot Noir, Chardonnay and Pinot Meunier grapes. The brand's chef de caves Eric Lebel may reach far back into the cellar shelves of history for the blend's oldest wine, but the newest vintage is never younger than eight years. In the case of Champagne creation, patience is undoubtedly a virtue.
"You need to respect the time that the Champagne needs to achieve its fullest expression and finesse, to reach the level of beauty and elegance that we look for," Henriquez explains. The CEO takes into account the year's weather and its effects on the harvest, the tasting notes from Lebel and his team, not to mention where she thinks the industry is going, and she projects into the future when the grapes being harvested now will finally be tasted in a Champagne glass.
How 'ice Champagne' was finally invented
Thinking that far ahead isn't easy, and Henriquez has a lot to juggle with in her job. It's no wonder that she sometimes subsists on two hours of sleep a night and, when asked about her ideal day, she joked that it would be one with more hours in it.
It is fundamental for luxury houses rooted centuries in the past to not only build upon their creations and values, but also to project towards the future
"I'm a grandmother. Ideally, I would love a day during which I'd have time not just to spend with my children and grandchildren, but also for work, for sports, for sleep, and for me," she says.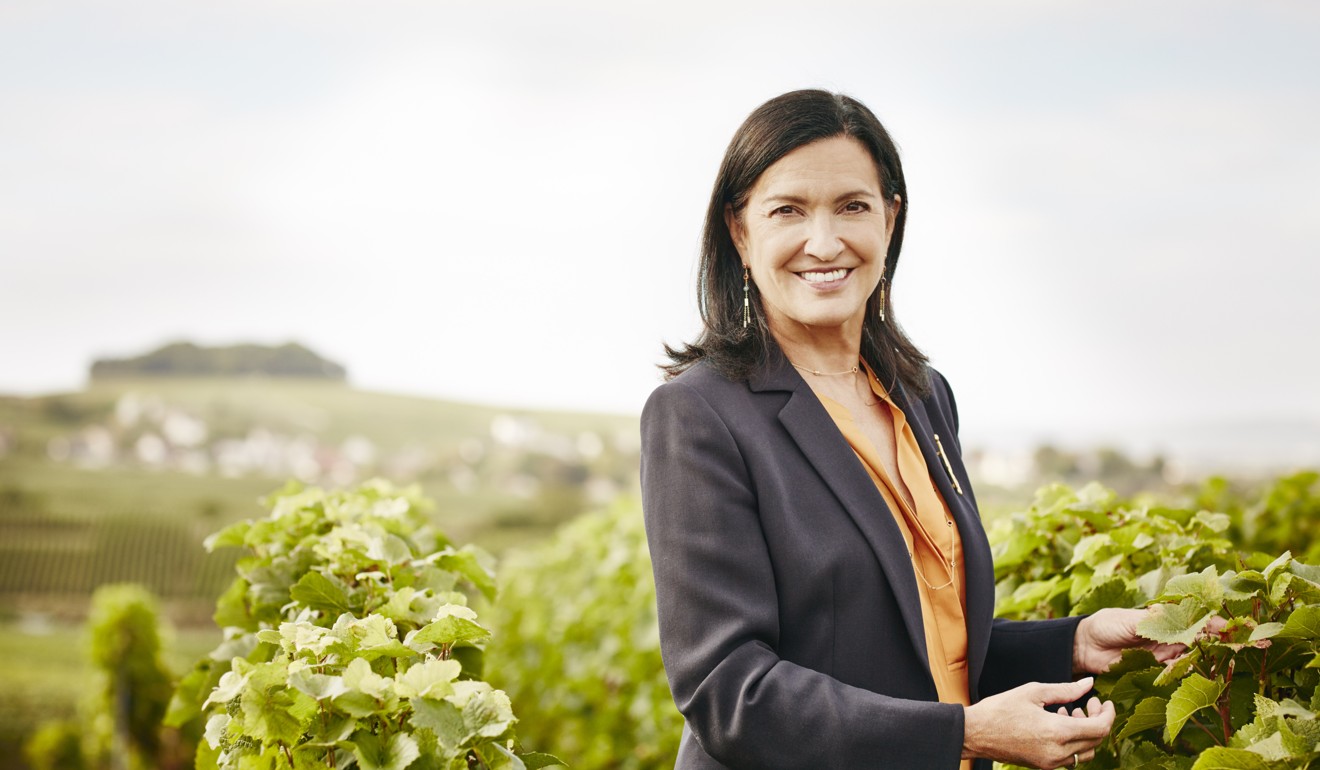 She certainly puts her 22 waking hours to good use. In addition to her other brand-building strategies, Henriquez is also the mind behind Krug ID, an app that allows today's tech-savvy consumers to find out more about the bubbly they're drinking. "This is our responsibility – to build a trustable brand for our consumers. We've been doing this for years, and today, we are doing the same thing but communicating the ideas in a different way to reach [this younger audience]," she says.
Champagne houses Krug, Dom Pérignon and Veuve Clicquot face Brexit challenges head-on
Even as Henriquez plays a key role in helping the brand stay ahead of the curve with modern communication and technological advances, it's essential that her strategies stay true to the Krug's DNA, and she relishes this particular challenge of bridging the gap between heritage and innovation.
"It is fundamental for luxury houses rooted centuries in the past to not only build upon their creations and values, but also to project towards the future, because what you need is this tension between your vision for the future and roots from where you came," she explains. "It is this tension that creates the energy and space where exciting things happen."