Curations: Chanel celebrates a century of its iconic N°5 perfume with tributes made of diamonds and white gold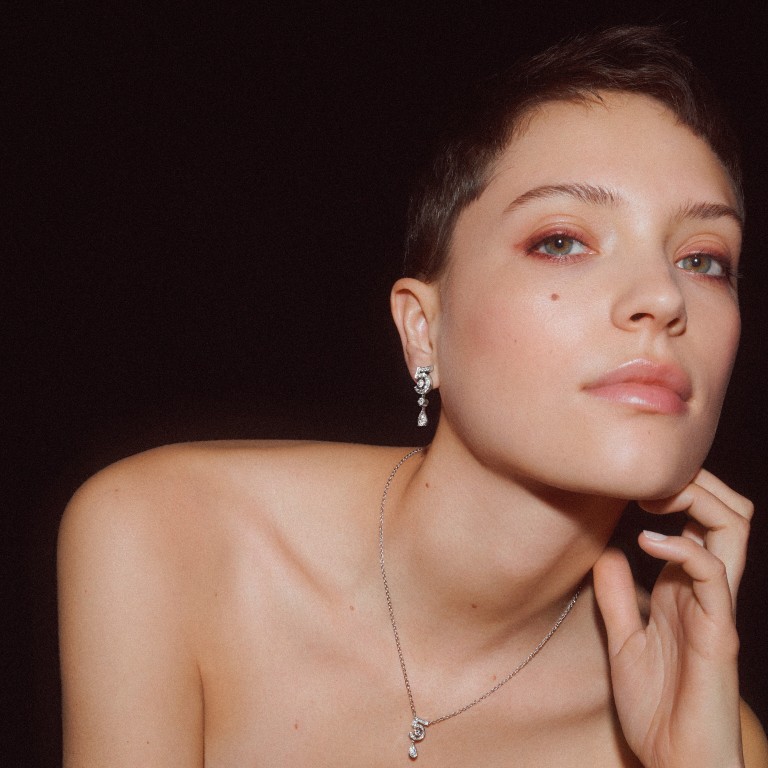 To celebrate a century of Chanel N°5, the French maison has interpreted the spirit of its legendary fragrance using white gold and diamonds. The Collection N°5 fine jewellery line features designs modelled after Gabrielle "Coco" Chanel's lucky number, as well as a drop-shaped motif that symbolises her signature scent.
Patrice Leguéreau, director of the fine jewellery creation studio for Chanel, found inspiration in Gabrielle Chanel's vision to make her own personal fragrance to be shared with all women. He followed that idea of a shared dream by designing expressive jewellery pieces that could be worn every day – just like the perfume.
The muse for this collection was born when Gabrielle Chanel commissioned perfumer Ernest Beaux with a request to develop "a woman's perfume, with the scent of a woman". He created a series of samples, from which she selected the fifth one. Chanel N°5 was produced from that formula, and it debuted on the fifth day of the fifth month of 1921.
The perfume's name and birthdate were not coincidental – Gabrielle Chanel was said to have an interest in numerology, and believed the number five was particularly auspicious. As such, Collection N°5 was designed to symbolise good fortune, with the lucky digit formed in diamonds on each piece of jewellery.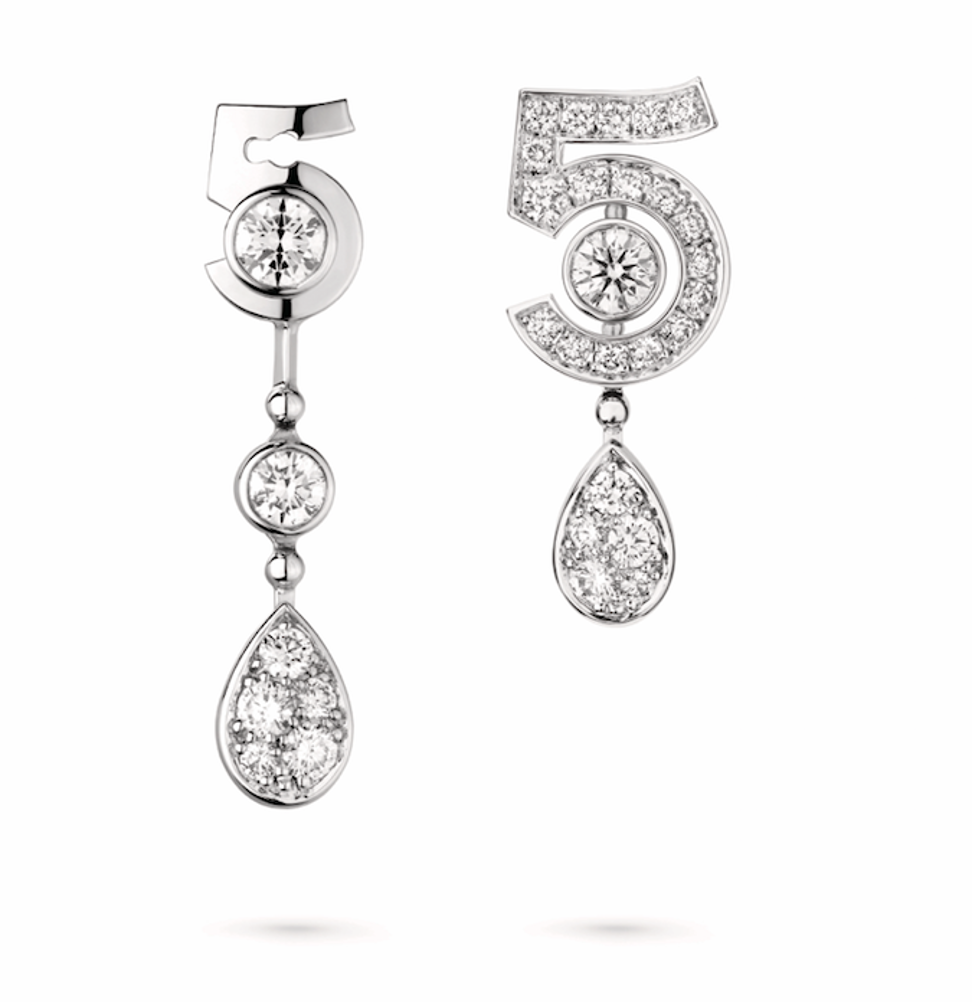 The collection comprises chic and versatile designs, such as the Eternal N°5 transformable earrings in 18-carat white gold. One earring features a figure 5 in diamonds, while the other earring can be worn two ways. It can be worn as either a simple diamond stud, or as a long earring with a dangling diamond-set drop that's meant to evoke a drop of N°5 perfume.
There is also the Eternal N°5 pendant in 18-carat white gold, with a figure 5 and a perfume drop motif set in diamonds. Adjustment rings placed along the chain allow it to be worn in both long and short styles.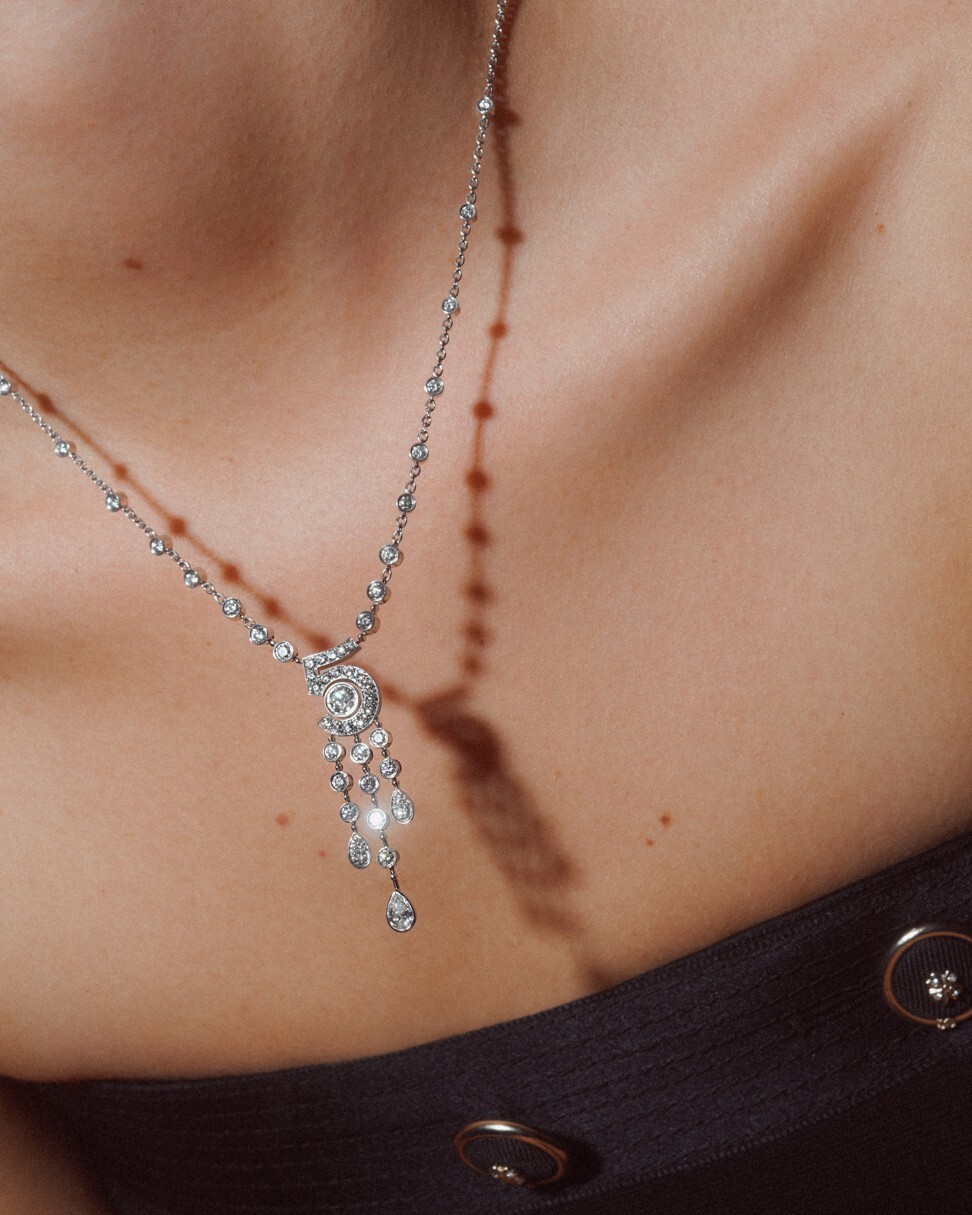 The Eternal N°5 necklace has been created to be a statement-making jewellery piece. The adjustable 18-carat white gold chain features round-cut diamonds leading to a diamond figure 5 pendant at the centre. A cascade of round diamonds flow down from the pendant in three lines, each ending with a drop-shaped diamond.
Completing Collection N°5 is the Eternal N°5 ring, also in 18-carat white gold and diamonds, with a simple design centred around the figure 5. The diamond-set numeral appears sideways when the ring is worn.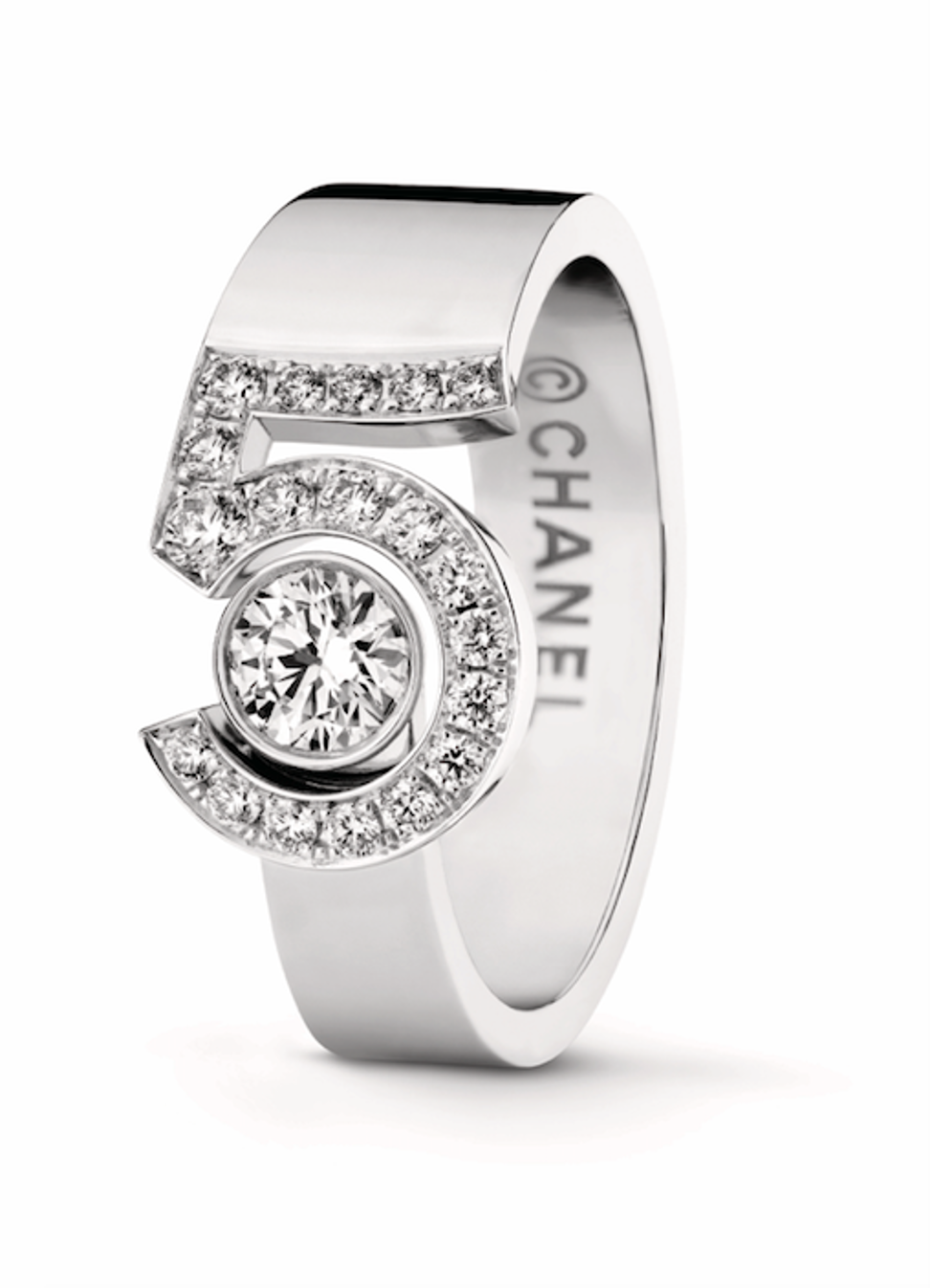 With the introduction of this fine jewellery collection, Chanel gives women the chance to wear N°5 in many different ways at once, and indulge in the timeless style of the label's namesake.

The Collection N°5 fine jewellery line marks the 100th anniversary of the French maison debuting its most famous fragrance
The chic, versatile designs each reference Gabrielle 'Coco' Chanel's lucky number 5, as well as a drop-shaped motif inspired by her signature scent