Walter de Silva is nowhere close to retirement. The legendary car designer with more than 40 years of experience dived right into a brand-new design realm just one day after leaving Volkswagen Group where he had served as chief designer for the past decade.
To everyone's surprise, de Silva's new venture has little to do with the futuristic concept cars he created for Lamborghini and Audi – he has designed a collection of women's stilettos.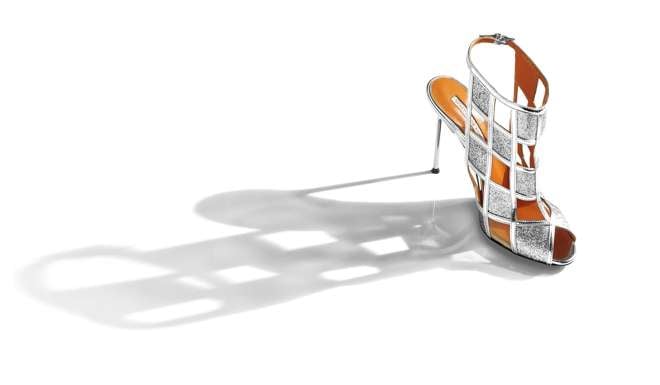 "When I retired [from Volkswagen] I said to my wife that instead of going to the doctors, I prefer to go design shoes," says de Silva in his showroom at the Ritz Paris.
The collection of 30 styles was first shown during Paris Fashion Week in September last year and will be exclusively available at Barneys New York in March.
"I want to design shoes especially for the evening – shoes to be worn from 6pm to 2am," he says. "For me, a whole new world begins after 6pm. [I design] shoes for women to wear to cocktails, dinners, drinks and dances."
The collection features a series of stilettos with a signature sculpted ultraslim heel. While the shoes are mostly in black rendered in a variety of textures from leather to satin, linen and even carbon fibre, they are all lined with a sharp orange hue inside. The brand name is embroidered on a strip of jacquard silk.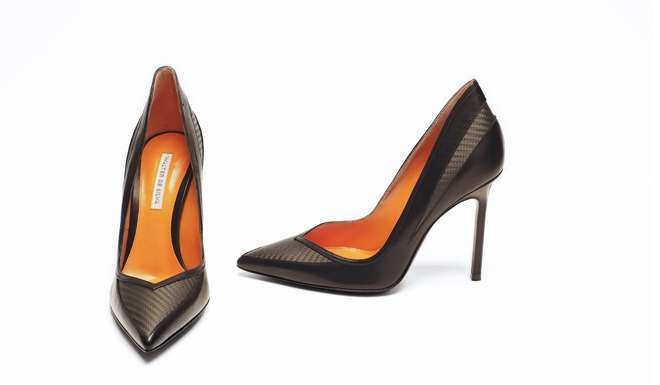 "Black marks the beginning of my new job because black is sexy, extreme and elegant,"
de Silva says.
Having created iconic cars such as the Audi A5, Lamborghini Egoista and Lamborghini Miura, de Silva's new-found passion for shoes stems from his family business. He says shoemaking is something that they talk about a lot in his family, and he wants to offer his creativity to elegant ladies.
To create the collection of 30 styles, de Silva made more than 350 sketches. Sketches are the starting point of his creative process. He says that he sketches a shoe like he used to sketch cars, and the origin of everything is in the sketches.
De Silva approaches the design of shoes and automobiles with a similar philosophy – with elegant proportions and ergonomic silhouettes in mind. "Like cars, I imagine shoes are also made for motion," he says.
We shouldn't just settle for traditional materials but artificial materials that are robust, resistant, comfortable and beautiful
The designer also borrows inspiration from his car design career, incorporating hi-tech materials such as carbon fibre into his footwear creations.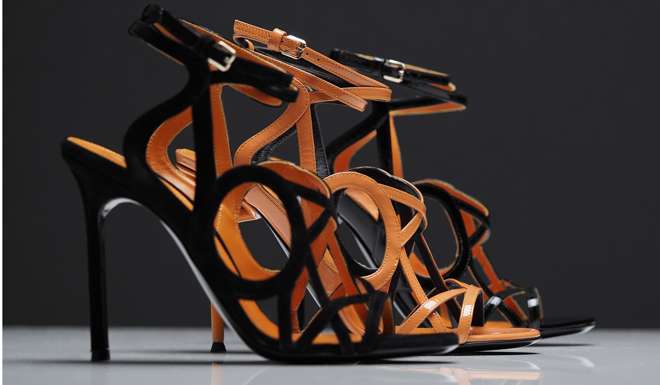 Pierre Charpin named Designer of the Year by Maison et Objet
"Carbon is not only for Formula 1 racing cars, space rockets or hybrid cars," he says. "The trend in fashion is also moving towards wearable technologies such as using composite materials. We shouldn't just settle for traditional materials but artificial materials that are robust, resistant, comfortable and beautiful."
To ensure the quality of the shoes, de Silva reached out to long-time friends Sergio and Gianvito Rossi. Gianvito Rossi takes care of the production and distribution of the brand Walter de Silva Shoes, and all the shoes are created and made in Italy.
"I believe that Gianvito Rossi makes [some] of the best shoes in terms of quality and elegance," de Silva says.
Before going into the shoe business, de Silva had worked as an automobile designer since 1972, designing more than 150 cars. Beginning his career at Fiat Style Centre, de Silva worked at Alfa Romeo before joining the Audi Group as head of design in 1999.
During his eight-year tenure, de Silva created award-winning designs such as the Audi A5, which he considers the most beautiful car he had ever designed.
When he was appointed head of design of the Volkswagen Group in 2007, de Silva became responsible for 12 brands within the group, including Audi, Porsche, Bentley, Lamborghini, Ducati and more.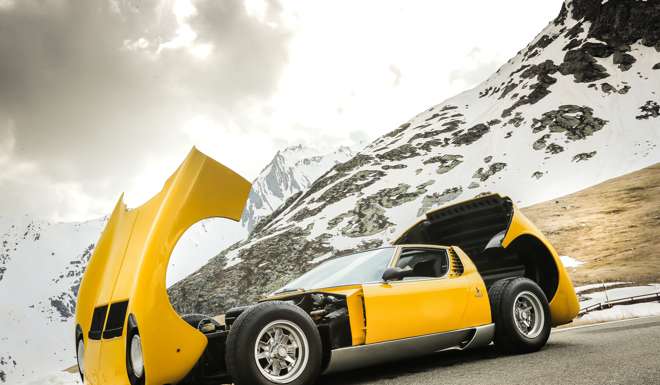 "Walter de Silva epitomises creativity and the Italian sense of beauty and style on the one hand and thoroughness, a systematic approach and discipline on the other," says Matthias Müller, CEO of Volkswagen, in a statement.
Still holding an advisory role at Volkswagen now, de Silva says he needs to keep some distance from car designing.
"I was responsible for all 12 brands including tractors and motorbikes," he says. "We had 250 to 300 projects going on in parallel in a day. The pressure was too much. I'm 65 years old and I think it's a good age to stop."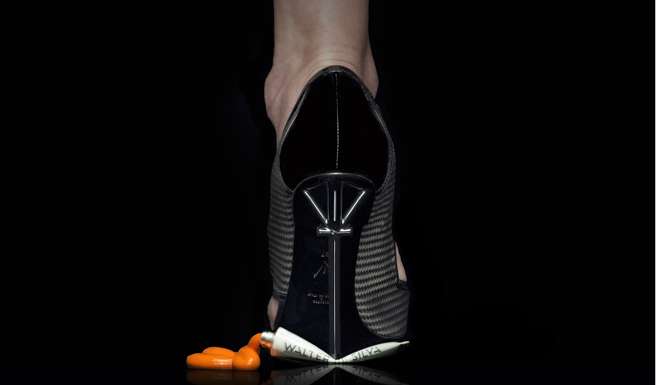 The flow of de Silva's creativity, however, has no signs of slowing down. The winner of the prestigious Golden Compass for Lifetime Achievement in Design says creativity has nothing to do with ageing.
"Design is a discipline. The aesthetics are a philosophy. When you combine the discipline with the philosophy, you have a piece of art," he says.
Having designed products such as the Leica M9 Titanium camera and the Luft armchair for Poltrona Frau, de Silva would like to focus on women's shoe design at the moment.
"There are a lot of shoes but not a specialist [in evening shoes]. I'd like to focus my direction in this department," he says.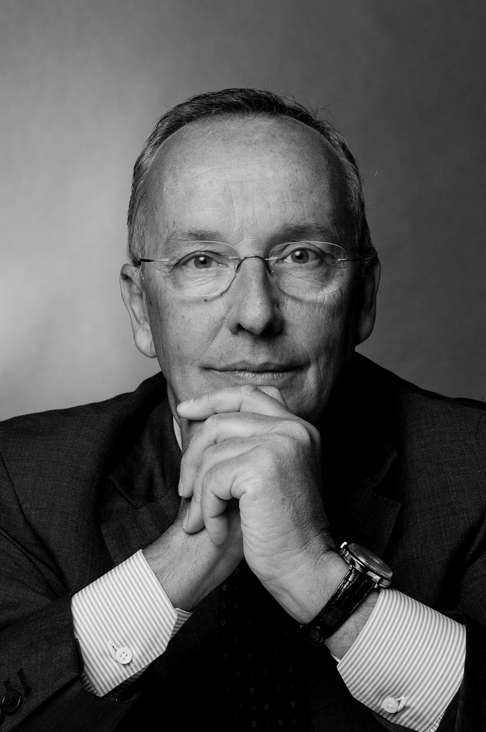 Walter de Silva shares tips for success and inspiration
OCCUPATION
Product designer
TIPS FOR ASPIRING DESIGNERS
Never work with arrogance. Young designers need to learn [from experience] to be able to fully express themselves. Always keep a low profile and do good work. In our line of work, you'll only have moments to celebrate your success, the rest of the day-to-day work is boring. Learn to collaborate and work as a team.
SOURCE OF INSPIRATION
Inspiration comes from curiosity. I'm very curious. I can be inspired by fashion, art or even a passageway.