Retro-modern is the design world's comfort food.
As populism finds political traction, designers at the Milan Furniture Fair looked to the past for inspiration, offering reassurance in the form of high-quality furnishings to help navigate an uncertain present.
"When you are scared, you want something you know in life," said designer Philippe Starck, sitting on an updated Caprice cafe stool and coordinated Passion table for Cassina. "We cannot start from scratch. It is impossible. We cannot use the fantastic technology which is available because it is not what people want. .... When this cycle will finish, we will explode. We have drawers full of projects, boxes."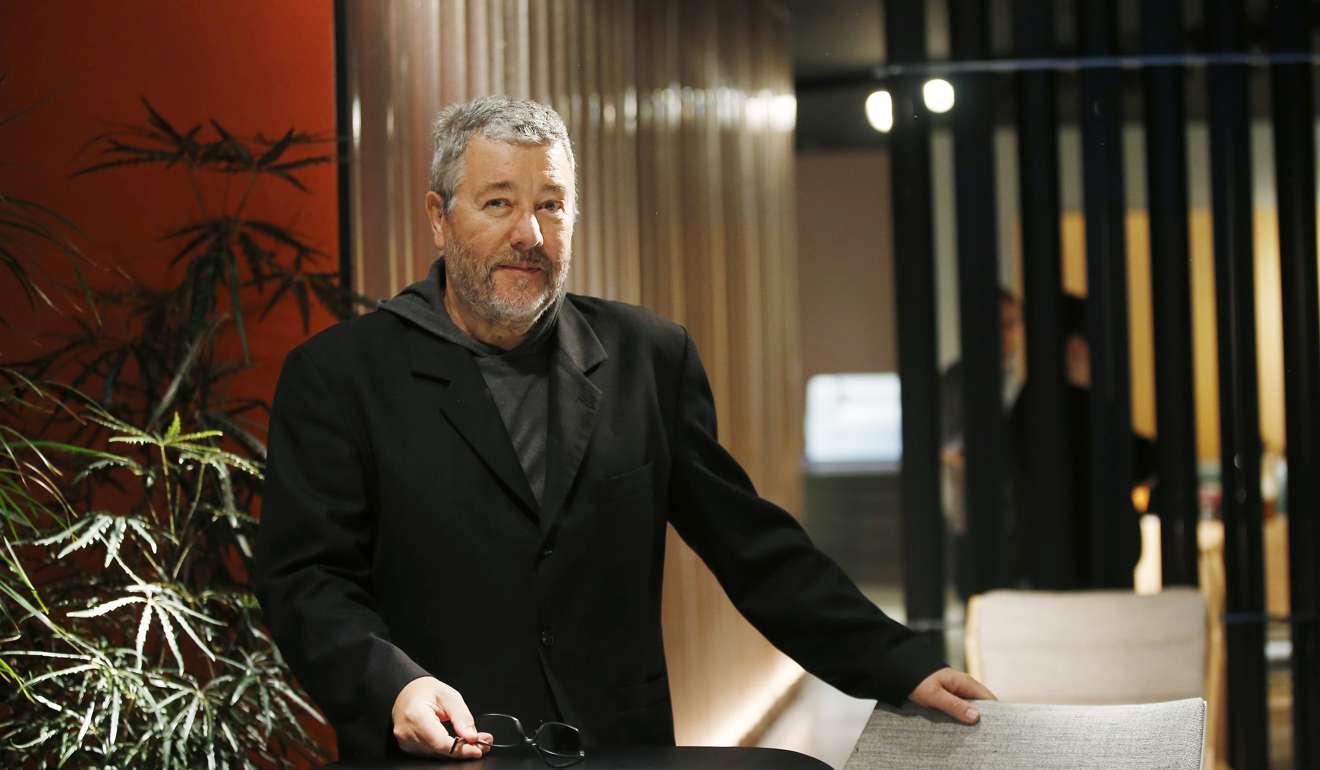 Among the designer's other pieces this year were series of Versailles lamps for Flos and Baccarat and two new chairs in the Generic line for Kartell.
"Today, 95 per cent of people in Milano will think they are buying modern furniture, and they will buy retro furniture," he told The Associated Press.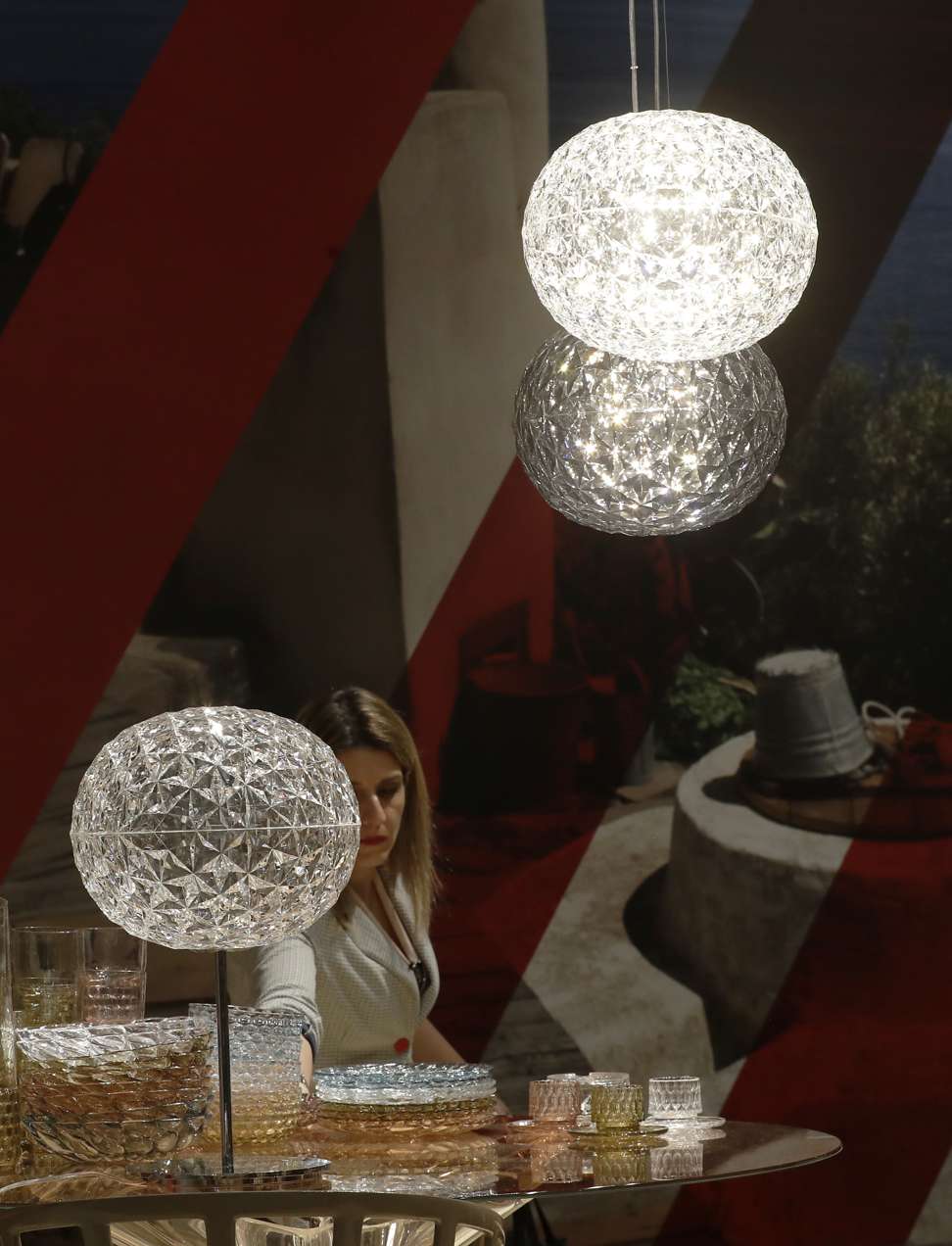 Milan design week, which combines the Milan Furniture Show with collateral Fuori Salone events throughout the city, is as much about ideas as about products, and the debate about which prevails is a constant.
Some highlights from the seven days of events that ended Sunday:
PAST REVISITED
Architect and designer Mario Bellini was some 50 years too early, by his own admission, with his 932 chair for Cassina, comprised of four cushions held together with a belt. Now he's back with the MB, an updated version that includes a leather-and-textile mix, and betting on success.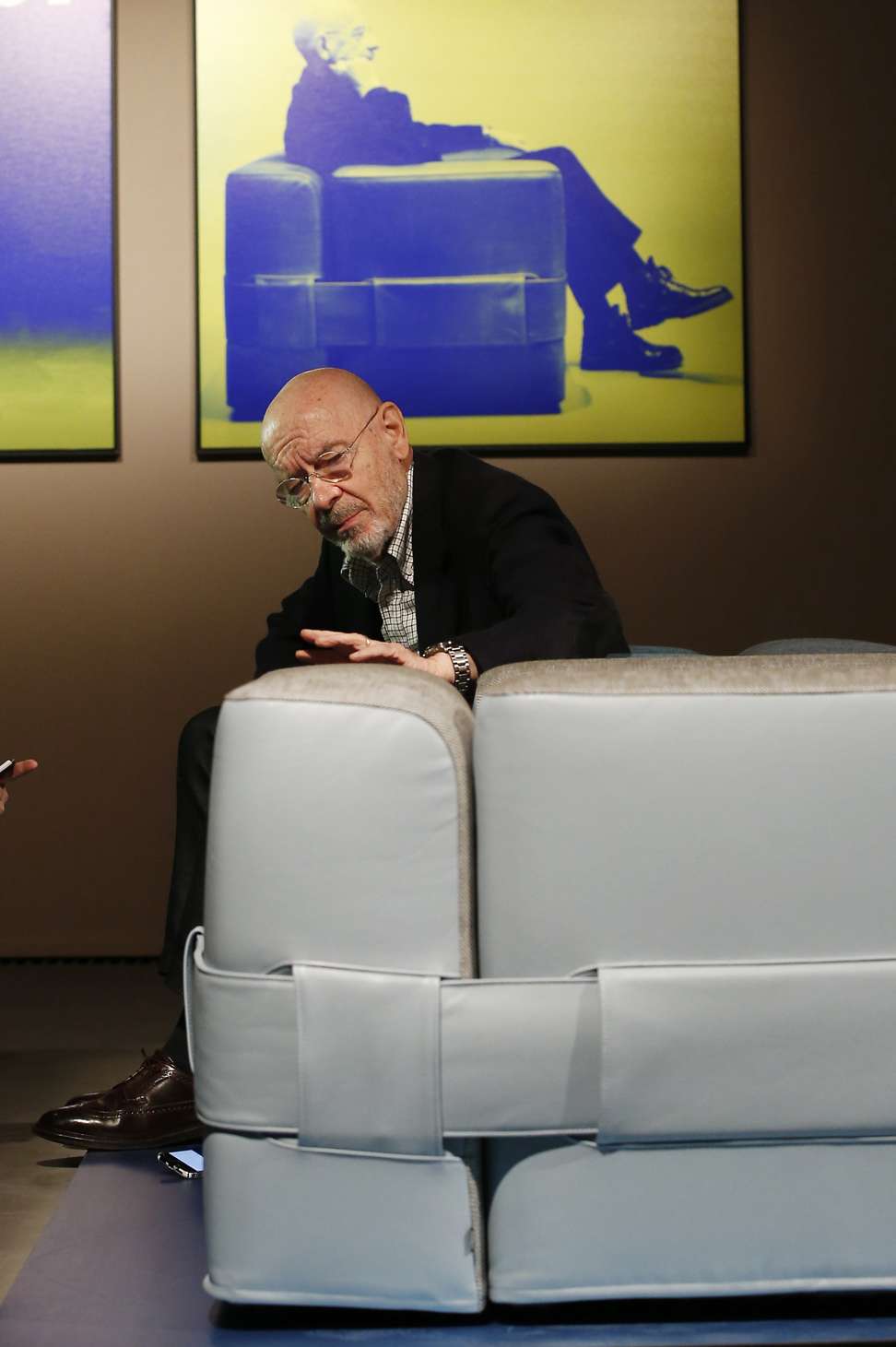 "This armchair was not lucky at the time, after which I believe I designed another 40 pieces of furniture for Cassina. But a few years ago we asked ourselves, why wouldn't we give justice to this innovation, and attempt to bring it back today in a world that has become a lot more sophisticated and a lot more capable to receive new messages," Bellini said.
LEGACY BATTLE
Dipping back into the archives has its risks.
Cassina and Molteni&C, both from the Brianza furniture district north of Milan, found themselves locked in a public relations and legal battle over rights to a classic chair designed by Italian architect Gio Ponti in the 1950s during this edition.
Pierre Charpin named Designer of the Year by Maison et Objet
Cassina showed the chair Cassina 811, which had been out of production since 1964, at its showroom in downtown Milan. But Molteni&C, which also previewed its version, claimed it had obtained the rights from Ponti's heirs, and has taken its competitor to court.
Cassina said the 811 is not on sale yet, and that it is "waiting to resolve the issues through legal channels in order to legitimately produce the armchair." It said the chair was "conceived, engineered and produced by Cassina ... in cooperation with Gio Ponti."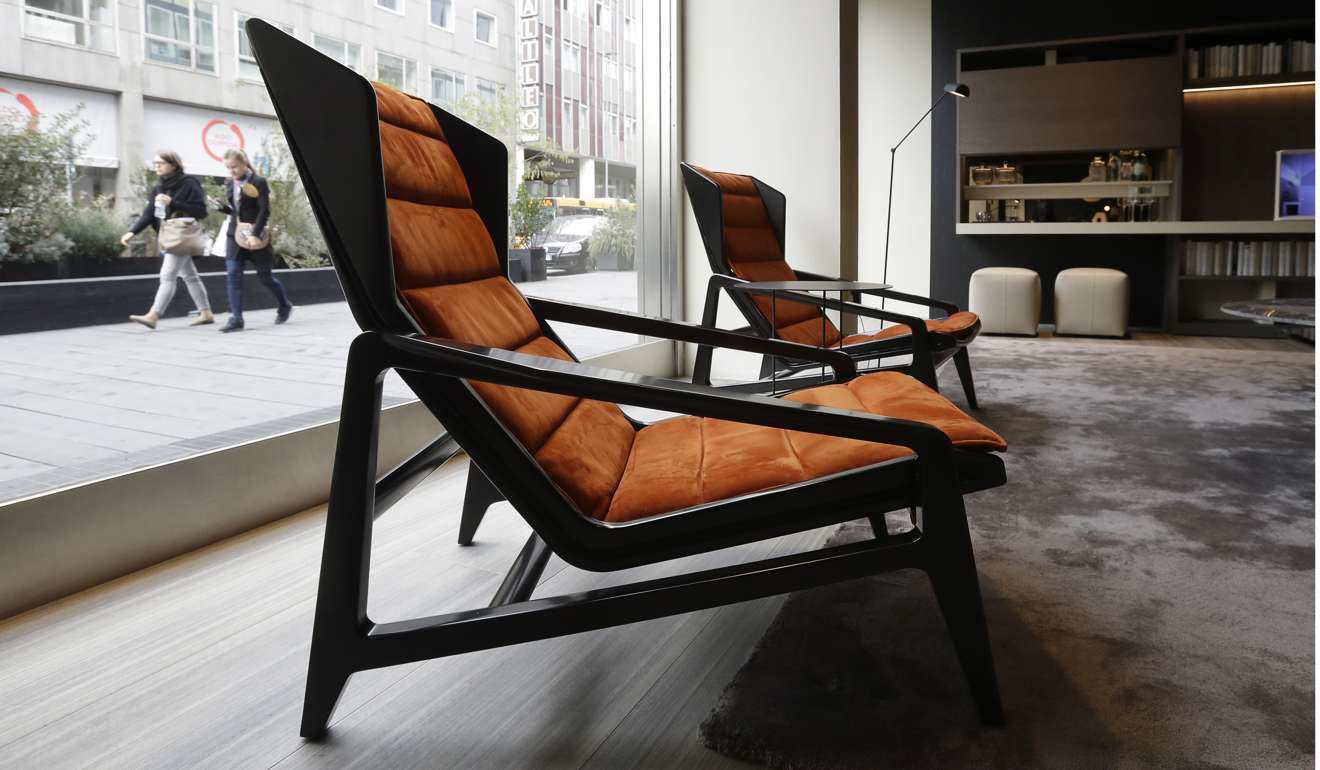 RACING DREAMS
For the desk jockey with Formula 1 aspirations, Poltrona Frau and Ferrari have combined their artisanal and technological prowess to create the Cockpit office chair.
The sleek seat is made of carbon fiber and alutex, materials usually reserved for high-end sports cars, and features a leather-clad seat ergonomically inspired by a racing car cockpit. The fixtures to adjust the seat position are even inspired by Ferrari's steering column controls.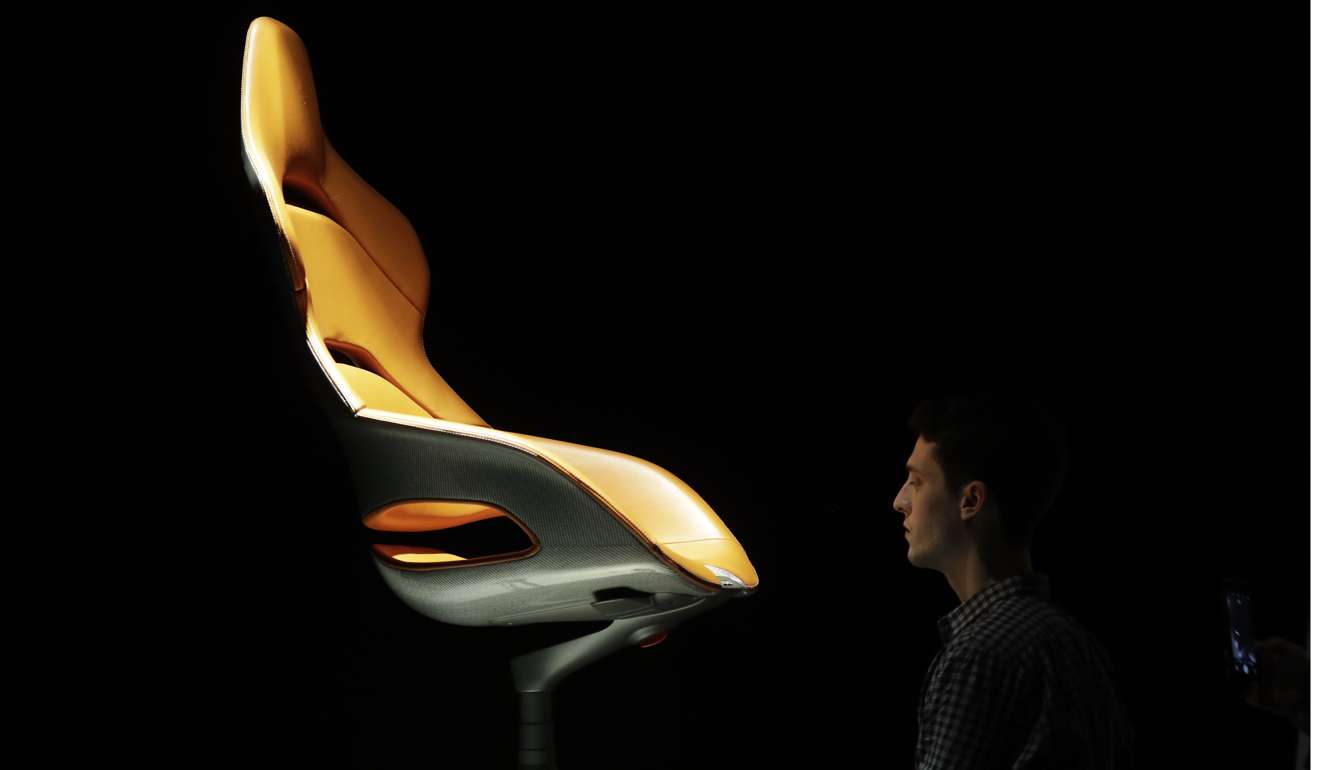 "In a supercar like a Ferrari, the seat is the key element to connect man to the car and to succeed in controlling the car in the most extreme situations," Flavio Manzoni, head of design at Ferrari, told AP. "We have transferred this knowhow both of ergonomics and the research of innovative materials, but also the shape and the very refined, timeless aesthetics, to an office chair."
Lamborghini designer Walter de Silva drives into women's shoes
With a range of US$11,000 for the Cockpit President and US$10,000 for the smaller Cockpit Executive, the office chair series can be seen as part of Ferrari CEO Sergio Marchionne's mission to transform the sportscar-maker into a luxury goods brand beyond the auto-sphere.
YOUNG DESIGNERS
She has a zucchini. She has a mouthpiece. Put them together for a zucchini clarinet.
Chinese design student Jia Wu wants to encourage kids to practice their music AND eat their veggies. Jia designed a set of plastic mouthpieces and keys that can turn a red bell pepper into a harmonica or a zucchini into a flute or a clarinet.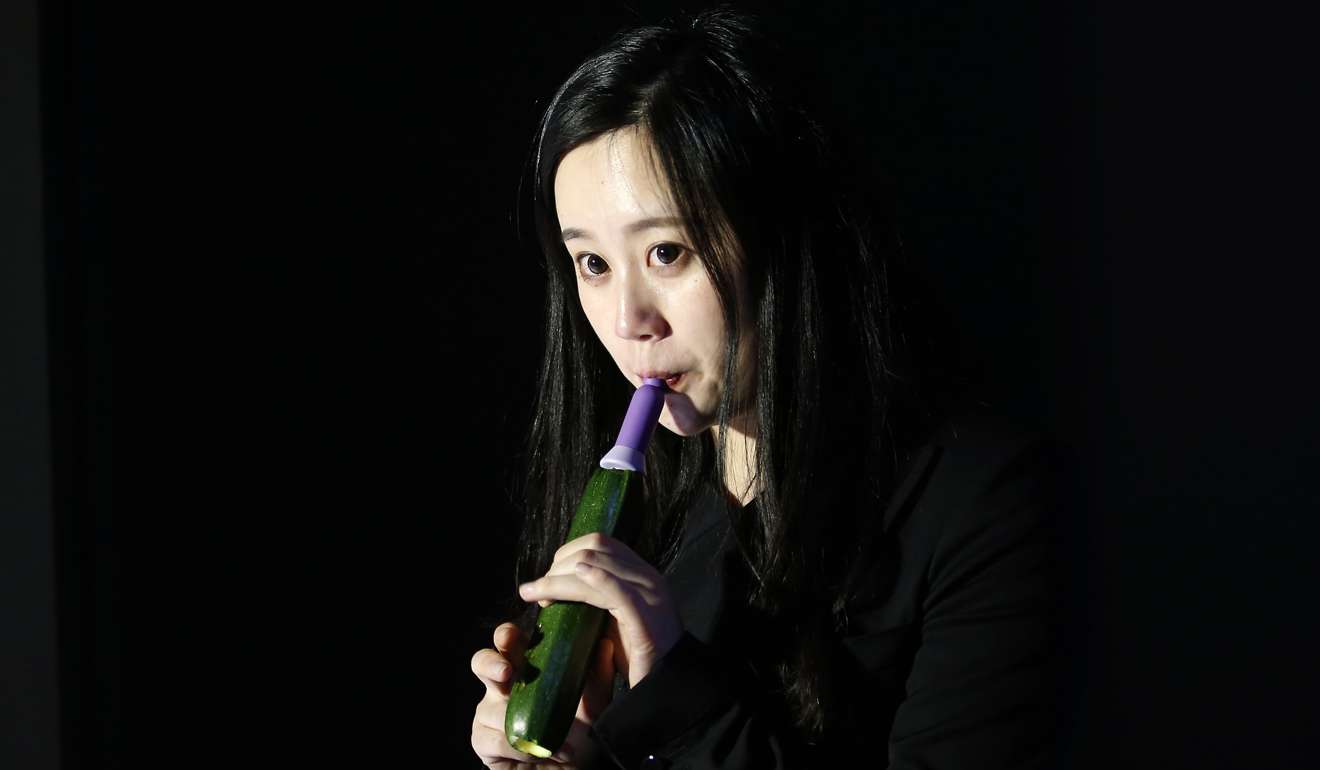 Kids "are so engaged in creating their own musical instruments, they think they can learn to play flutes," she said. "The materials are everyday objects, vegetables and fruits, and also to encourage them to eat more healthy food. After making them, they ask their mom and dad, can I eat them, my musical instrument? And then they just cook it."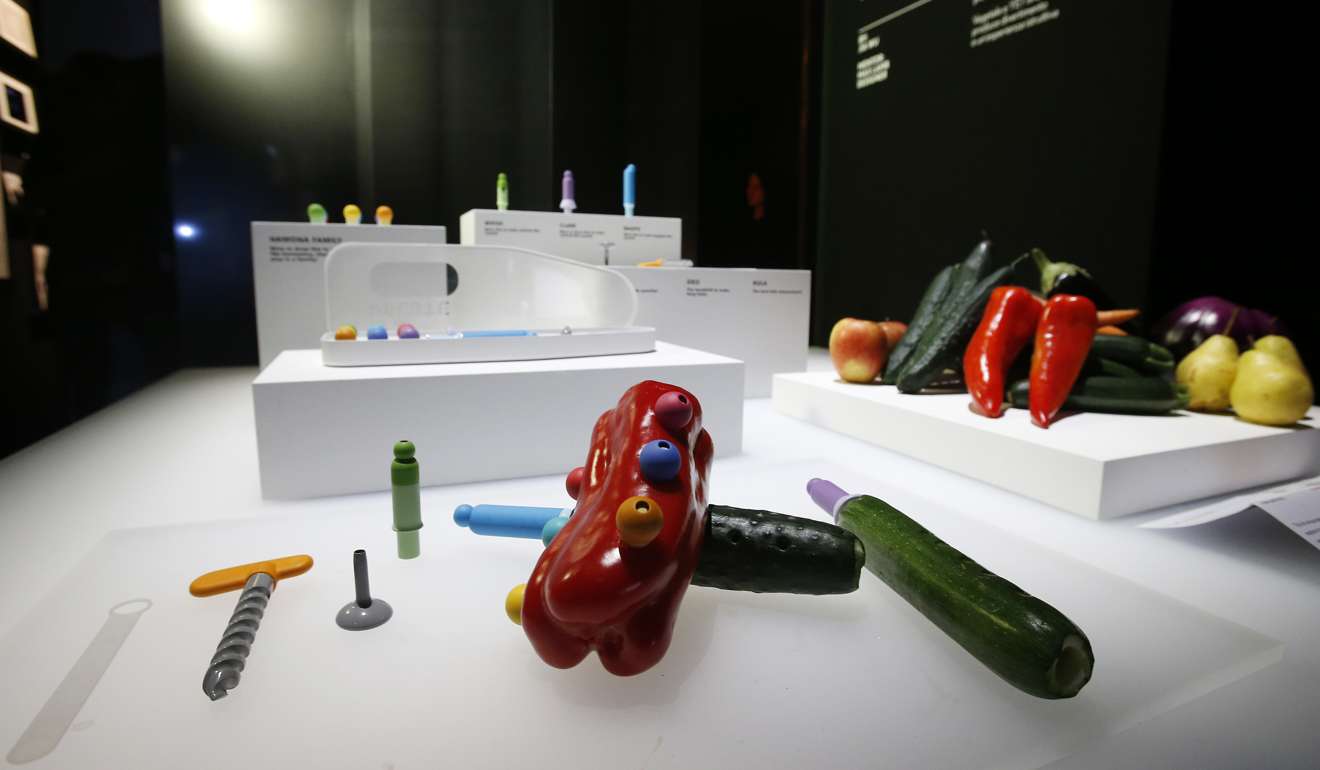 Jia, 26, who studies in Britain, was one of four young designers who won the Lexus Design Award sponsored by the Japanese luxury carmaker this year, and she hopes her connections with Chinese manufacturers will help make the concept a reality.
IDEA EXPLORATION
Beyond the 200,000 square meters (2.1 million square feet) of products by 2,000 brands at the Rho fairgrounds, designers, entrepreneurs and industry players offered their visions, proposing updated retail formats, advances to make technology fit more seamlessly into the home and ways to help spread green through urban centers.
Japanese architect Oki Sato, founder and chief designer of Nendo, created a clock-making studio in collaboration with Swiss watchmaker Panerai to examine our relationship with time.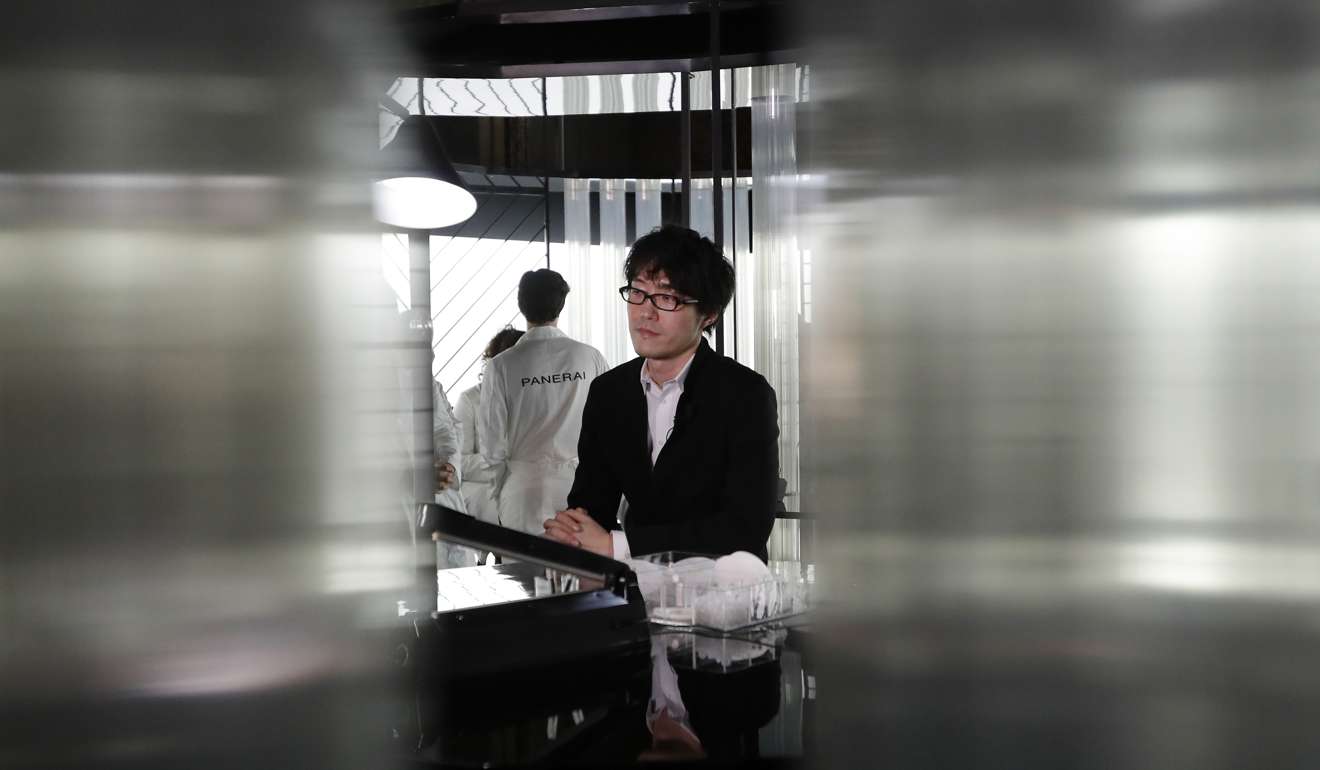 The body of each analogue clock was cut from a plastic tube in a thickness to represent the hour at which it was made, and then craftspeople added the hour designators and timepieces in a ritual lasting 10 minutes.
"We are living in a digital age," Sato said, "but I think what is more important is that we need to feel the true value of time."
Japanese designer Oki Sato finds inspiration across different industries and projects
EXPERIENCES
Elsewhere in the city, the Piuarch Architecture Studio created a flower wall of 2,000 flowers and herbs hung on the front of its headquarters to examine the role of facades, while supporting the spreading of green with a pilot project on the roof planting vegetable gardens in shipping palettes. AirBnB hosted a series of Milan experiences, including a performance by a string quintet from La Scala's Philharmonic, to underscore its new service offering tours and other insider packages.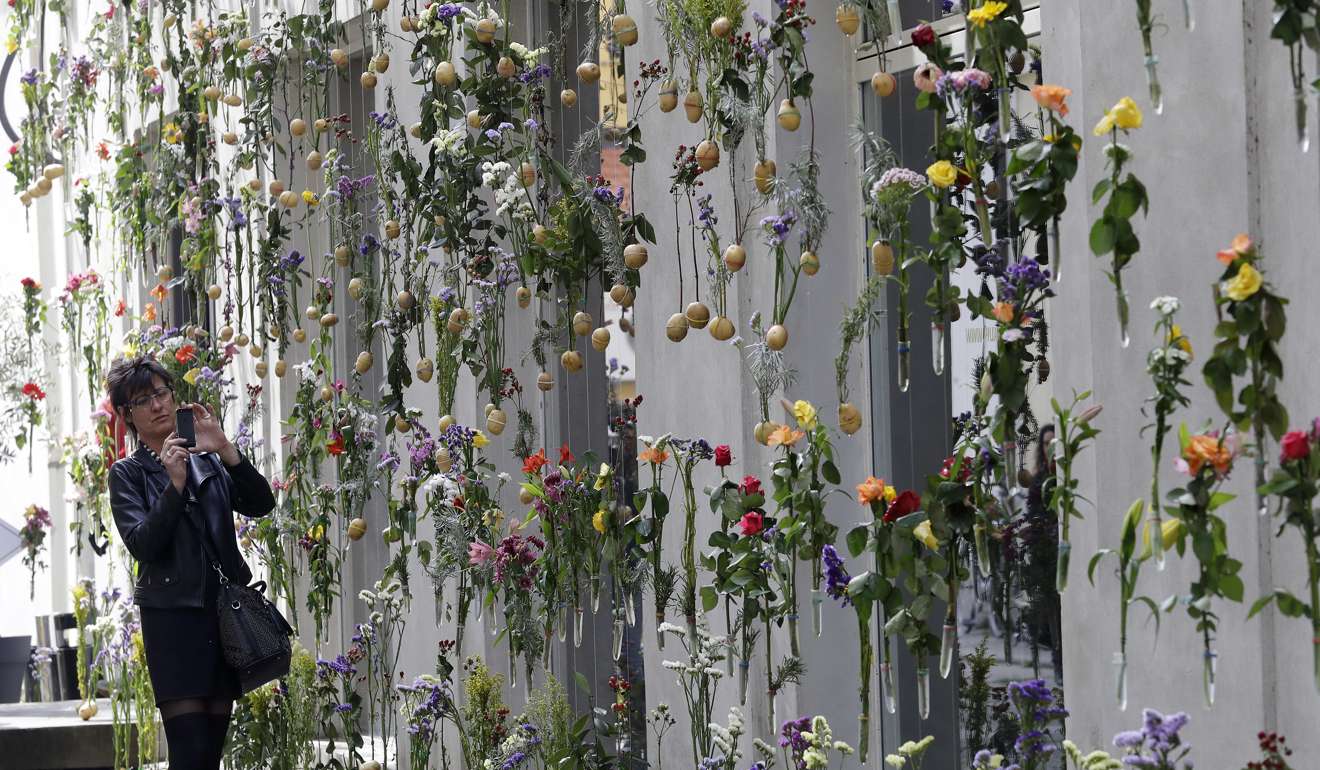 And Samsung rolled out "The Frame," a new television design that fades to a work of art rather than a black screen when off, in a bid to make big-screen TVs a more palpable design choice.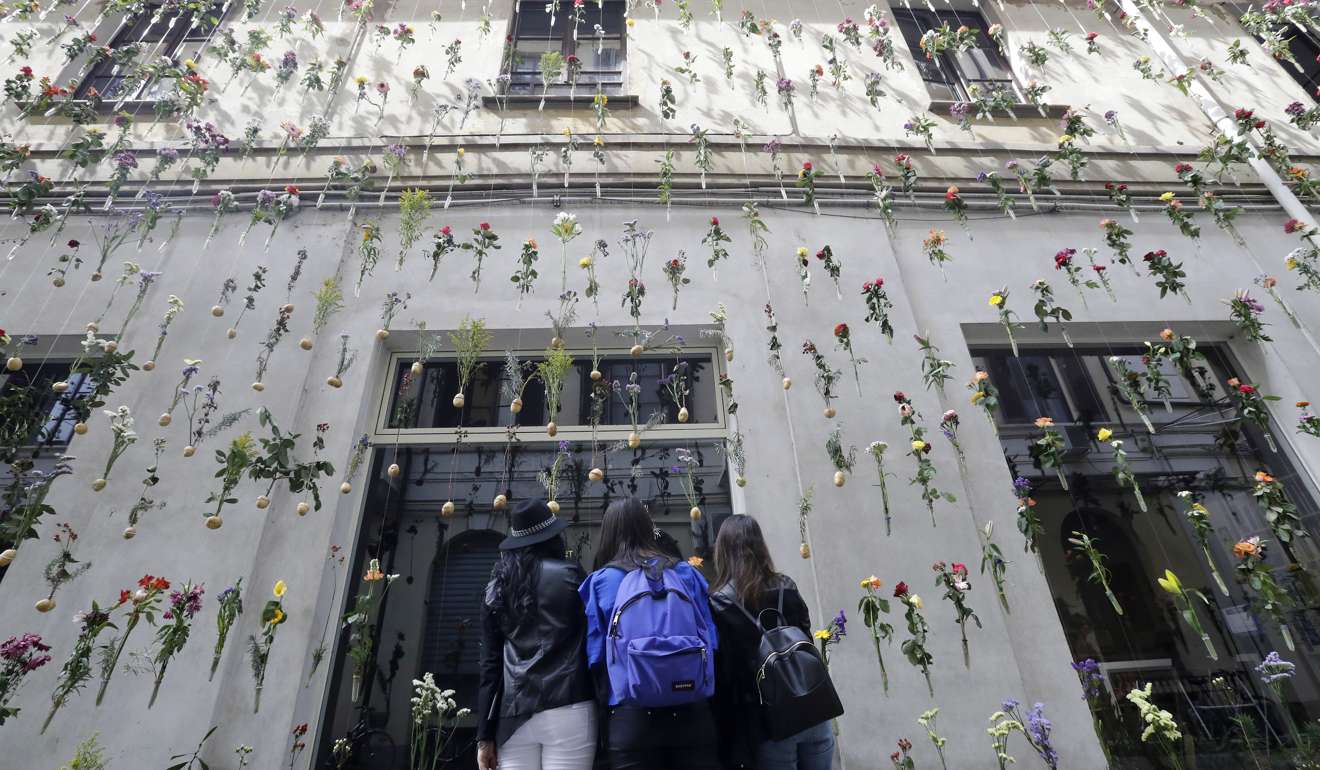 Children also got special consideration at this year's events with an exhibit dedicated to toys at the Triennale, and a series of exhibits and play spaces meant to engage them throughout the city. Kartell has expanded their children's line, launched last year, with a smiley face stacking storage system and transparent plastic dollhouse.