A good guitar is one that can produce terrific sound. But before the notes even reach your ears, this diamond-studded guitar will grab your attention visually. Produced by the world's leading guitar manufacturer, Fender, the six-string Stratocaster-shaped Studioliner is a gem on stage.
Inspired by the1936 Kodak Bantam camera by industrial designer Walter Dorwin Teague, and conceived by Fender's senior master builder Yuriy Shishkov, theStudioliner flaunts1,000 diamonds within an art deco framework.
The front and the back of the streamlined body of the guitar are outlined with 423 and 462 diamonds respectively, and 115 diamonds are embedded into the fretboard and elsewhere.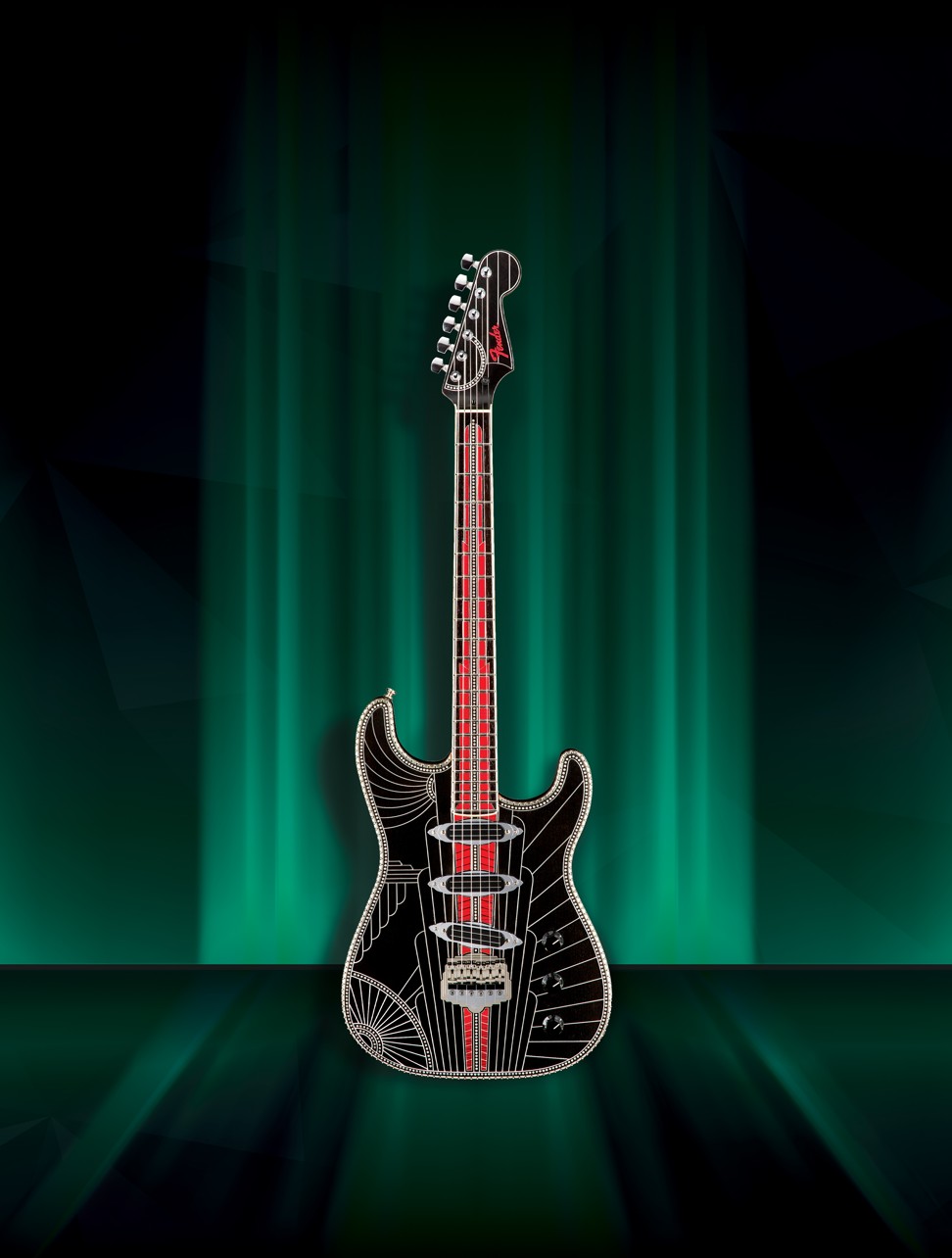 Vintage electric guitars command sky-high prices as baby boomers become collectors
Adding to the extravaganza are the rubies on the side, which accentuate the red, black and silver palette. The guitar, made from exhibition-grade wood, features delicate silver work and guilloche enamel inlays.
It is not surprising that, with such a hefty price tag of over HK$3 million, every detail of the guitar is custom designed and custom made – from the hardware and the electronics to the three rail pickups and art deco bridge.
The exquisitely crafted Studioliner – from the annual Prestige Collection on display at the 2017 Winter NAMM show – also comes with a Kodak Bantam camera, marking Fender Custom Shop's 30th anniversary.
Diamond-studded guitar that earned a Guinness world-record entry to be on sale