For speed junkies who want their next adrenaline kick, the Cigarette Racing Team 50' Marauder AMG Boat is – literally – making waves in the boating scene. Mercedes-AMG, the high-performance division of the German car manufacturer Mercedes-Benz, and custom boat builder Cigarette Racing have collaborated on this lean, mean speeding machine as a nautical counterpart to the Mercedes-AMG GT R car.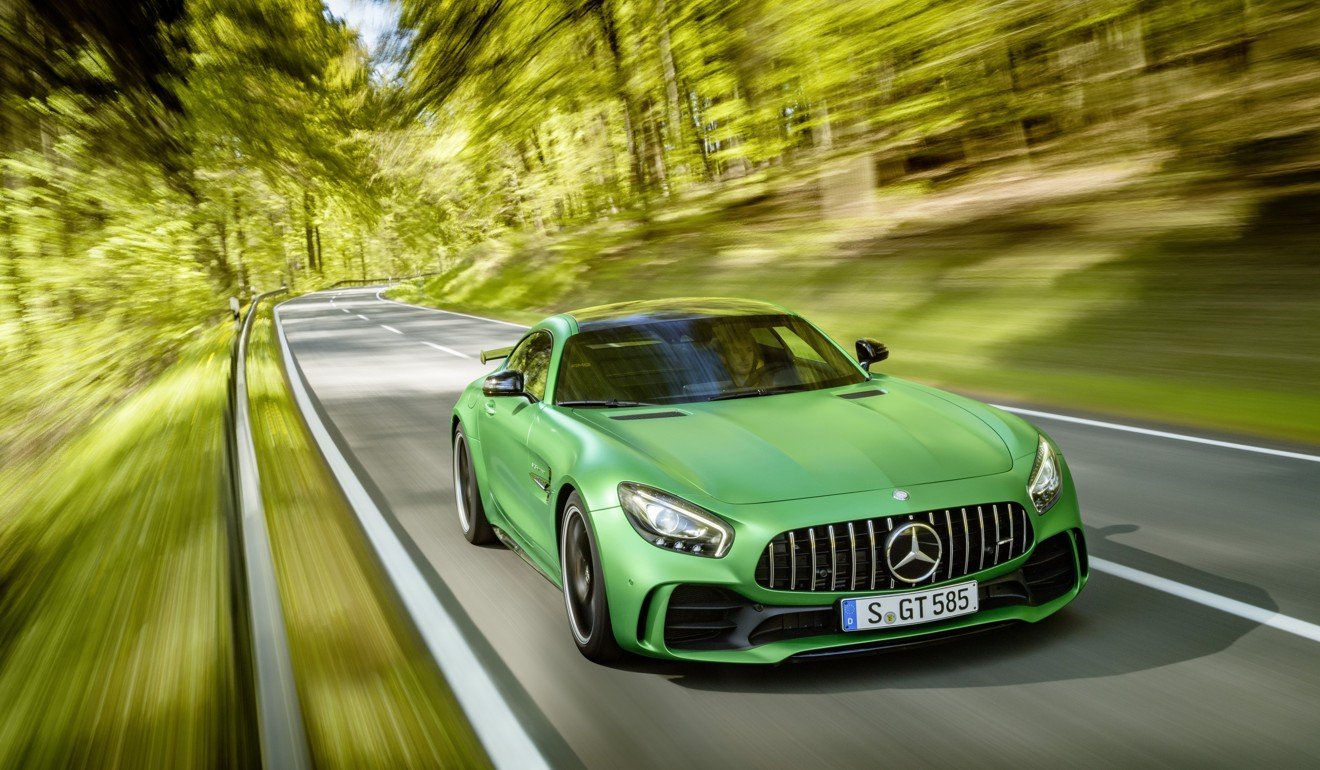 The 2017 50' Marauder AMG was unveiled at this year's Miami International Boat Show, and the impressive high-performance boat certainly held its own among the custom-made, handcrafted special-edition models produced over the last decade.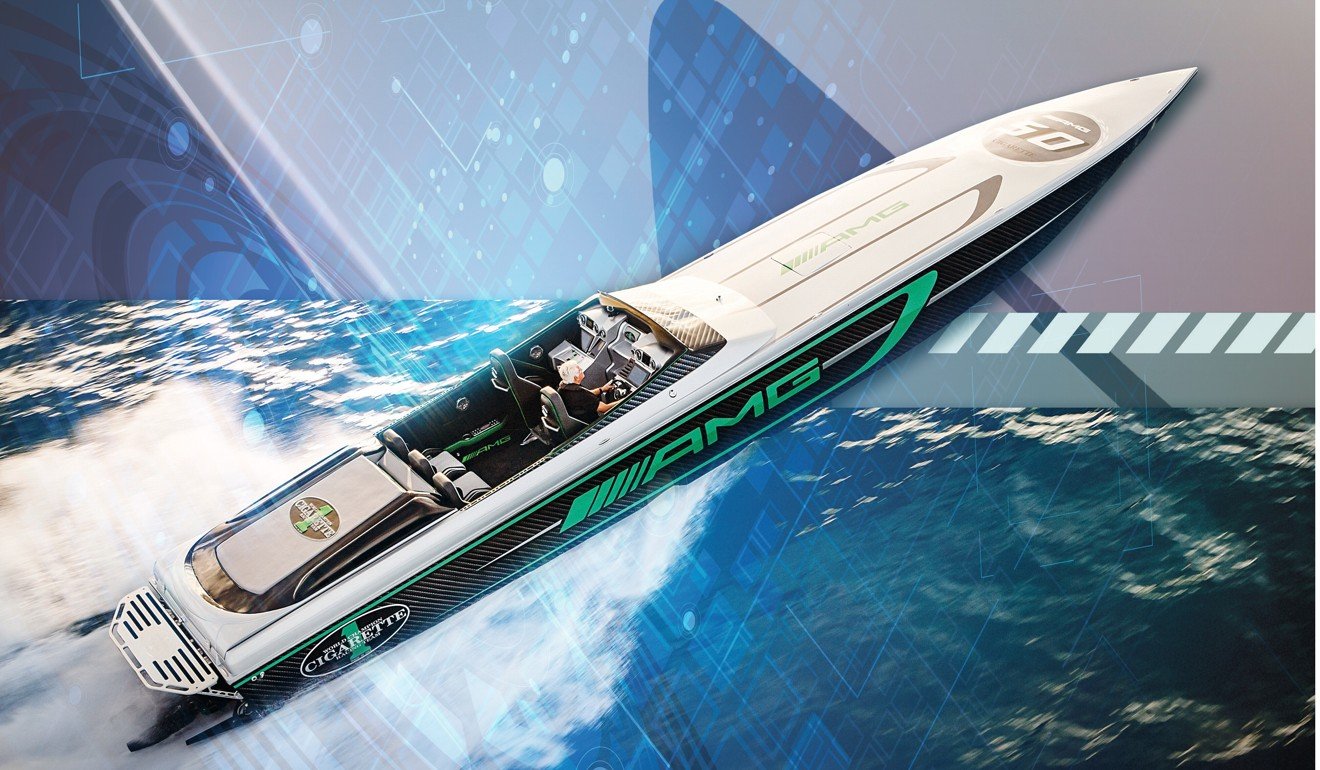 10 of the most luxurious superyachts at Miami's premier yacht show – a peek inside
Inspired by the racecar's design, the speedboat is covered in GT R's Green Hell Magno paint designed by Daimler AG's chief design officer Gorden Wagener and equipped with striking geometric-patterned interior seat inserts crafted by the AMG Performance Studio.The two brands have collaborated together for 10 years, and they celebrated this occasion along with Mercedes-AMG's 50th anniversary with a special logo displayed on the bow of the vessel.
Appearing as if the racecar has taken to water, the 15.2-metre boat is also on a par with the AMG GT R in terms of its high-speed performance.
The speedboat is powered by a pair of Mercury Racing 1550/1350 Quad Cam 4 Valve engines and M8 stern drives to deliver up to 3,100hp. The boat can reach a speed of over 225 kilometres an hour.
An intelligent lightweight construction also soups the boat up. Carbon fibre is employed in extensive areas including the deck, cockpit, consoles and engine hatch to make it 590 kilograms lighter than previous editions.