If your office is in Pacific Place, or if you frequently shop in the mall, you may remember that – near the escalator going up to the lift lobby of Two Pacific Place – there used to be an elephant statue with a mini-garden as its backdrop, standing on the other side of a floor-to-ceiling window.
Or you may have walked past it a thousand times and not noticed it.
This once under-utilised corner has now been transformed into Pavilion, the shopping mall's newly launched VIP lounge. But still, you may not immediately notice this new facility; the subtle exterior of Pavilion blends in so well with the surroundings that you may think it's just a design element.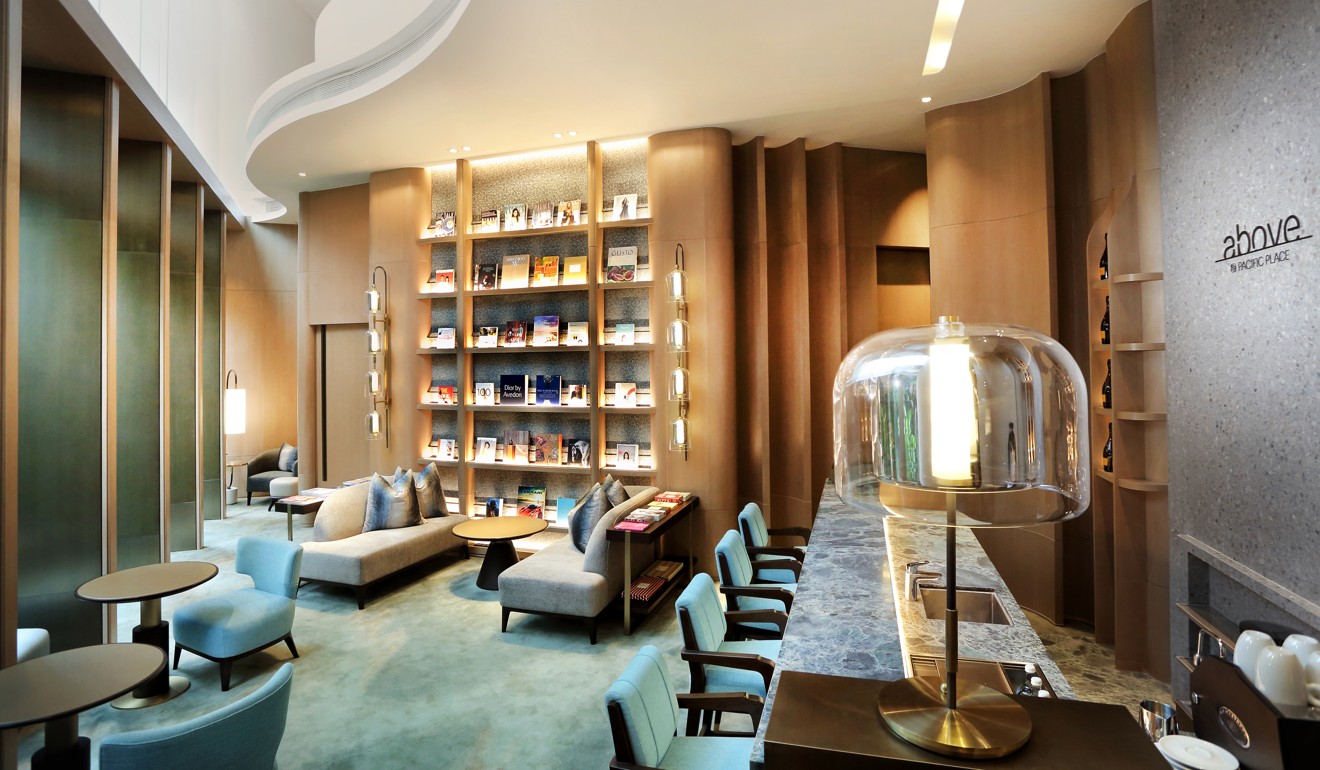 "Creating Pavilion posed a lot of design challenges because it's very hard to make a space intimate when in many ways it's very exposed, and it's actually hard to create that sense of intimacy within something that has a much bigger context to it," says AFSO design studio founder André Fu, who designed the lounge.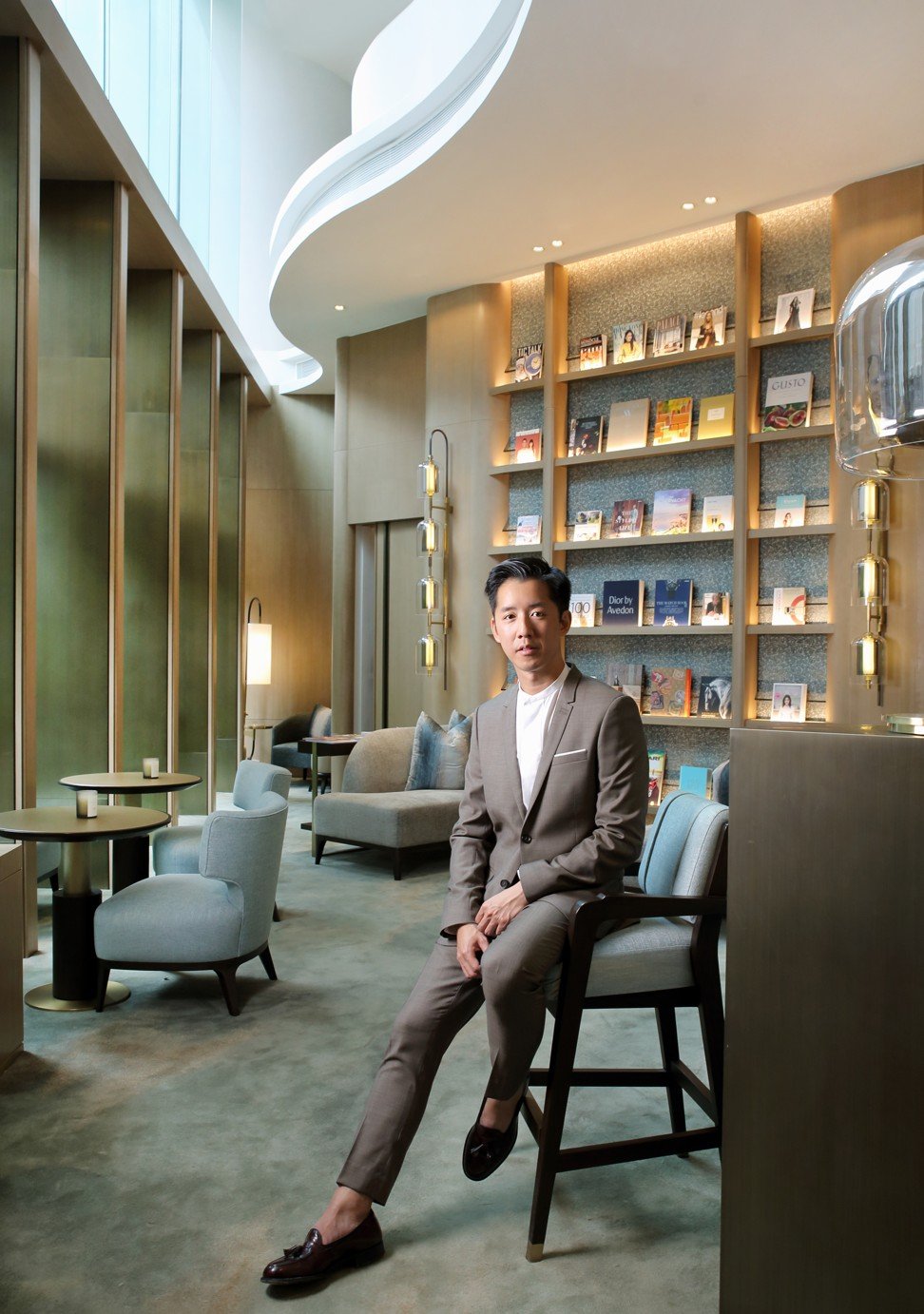 A pop-up version of Pavilion was set up not far from its current location before the lounge was built, so Fu had some data to work with to help him figure out what the customer wants.
"When I got this space, the most important thing in the first place was, we wanted the arrival experience to be very sculptural. We wanted it to have almost an art piece kind of presence, especially from the outside. So there is a very fluid quality to the way the appearance of the Pavilion is expressed. Very sculptural, it's almost like a series of curvatures that folds and unfolds. And there is a moment when it opens up and leads to the entrance of the Pavilion itself."
[M]y ultimate goal is to create places for different moments to take place
Once inside, you see the main seating area with two big sofas and a coffee table near an impressive book wall that rises all the way up to the four-metre-high ceiling. Single-seaters with smaller round-top tables line the window. From the marble bar, guests are served food and beverages from Café Gray Deluxe, L'Éclair de Génie and Caviar House & Prunier, including Veuve Clicquot La Grande Dame 2006 Champagne, caviar and artisanal pastries.
But there's more.
"There needs to be something more than just a place where you can sit and have a drink, which is typically what a lounge does. So in terms of rationalising the experience, and trying to elevate it, and adding more layers to the experience itself, my ultimate goal is to create places for different moments to take place," Fu says.
There is a music corner with two high-backed chairs equipped with Bose Bluetooth headphones, allowing guests to stream their own playlists from their mobile gadgets. There are also two "pampering rooms" with sofas, hangers and a make-up corner, providing private spaces for those who may want to try on their purchases after a day's shopping. And tucked away to one side of the entrance is a nook where guests can enjoy a pre-booked hand massage.
Award-winning designer André Fu launches luxury lifestyle brand and new fragrance
Fu – who holds a master's degree in architecture from the University of Cambridge – received international acclaim when his design of the Upper House hotel at Pacific Place was unveiled in 2009, and since then he has added The Berkeley Hotel in London and Villa La Coste in Provence, France to his illustrious portfolio. Pavilion, which took 18 months to build, is in a way his "homecoming" project.
Pavilion is one of the privileges that comes with Pacific Place's brand new loyalty programme, "above", which allows members to earn benefits from every dollar they spend at the mall. The top two tiers of the three-tier membership system come with access to the lounge.
For more, visit above.pacificplace.com.hk.