Apple's newest line of Beats headphones is geared toward the fashion-forward.
On Wednesday, Apple released a special edition collection along with French design house Balmain. The collection, which includes a new take on both Beats Studio and Powerbeats 3 Bluetooth headphones, starts at US$249.95.
Reality TV star Kylie Jenner is the face of the campaign to promote the new collection.
Both the Beats Studio and Powerbeats come in two different colours: Safari, a pinkish neutral tone, and khaki, which has a green tint.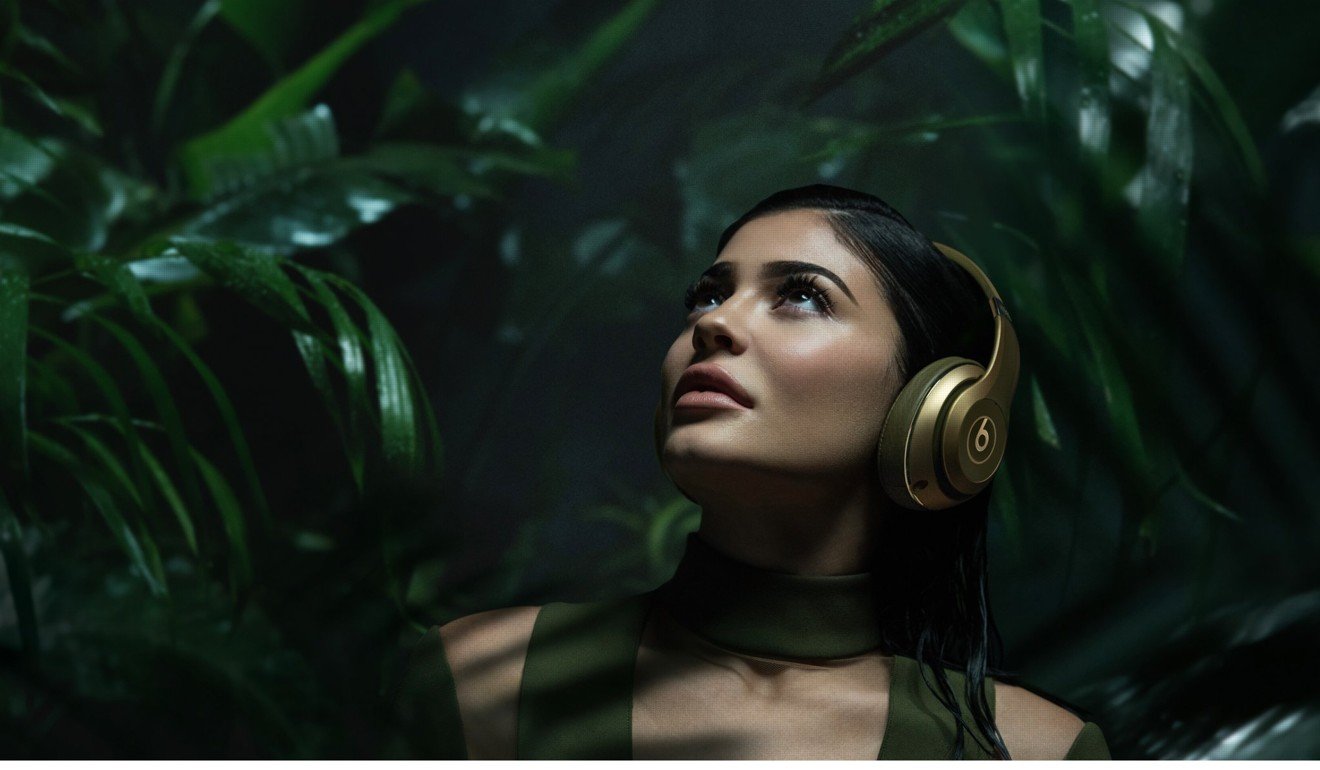 Both colours have gold accents and Balmain logos, but safari is only available to buy through Apple, while khaki can be purchased through Balmain. The Beats Studio in safari will cost US$600, while Powerbeats in Safari will cost US$250. Both sets of headphones come with a suede, Balmain-branded carrying case.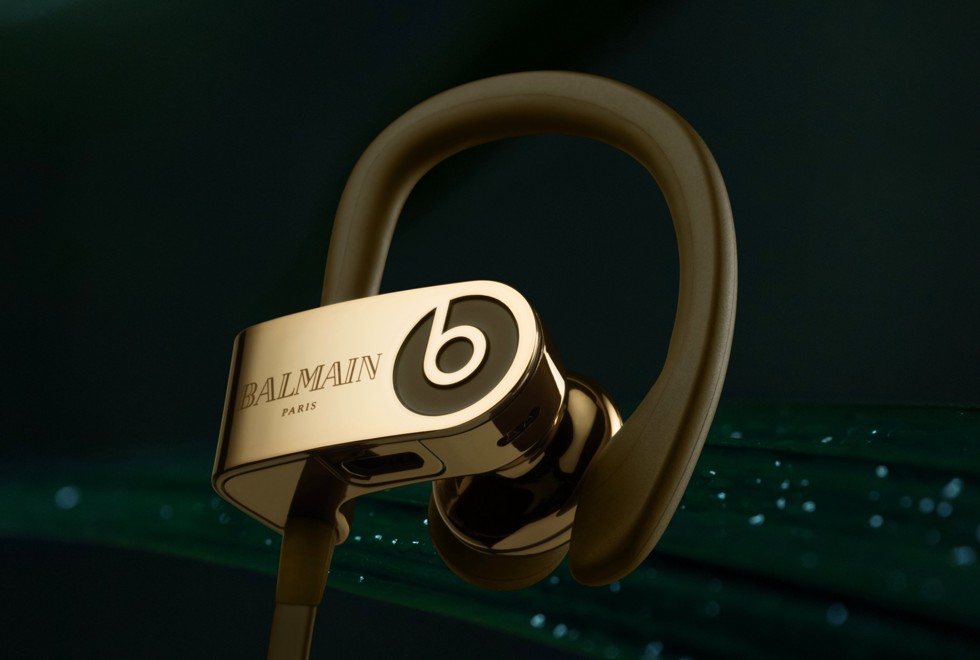 Beats Studio headphones typically cost US$379.95, while Powerbeats 3 cost US$199.95.
What do Kylie Jenner, Selena Gomez and Rihanna look like without make-up? MakeApp provides clues
This isn't the first collaboration between Beats and a fashion brand — past partnerships have included Fendi and Alexander Wang. But Balmain has risen to prominence in the last several years, in part thanks to creative director Olivier Rousteing's close friendship with the Kardashian-Jenner family, who frequently wears his designs to red carpet events.
A post shared by OLIVIER R. (@olivier_rousteing) on May 5, 2017 at 1:06pm PDT
Balmain is known for dramatic designs featuring metallics and leather, so the Beats collection falls squarely in line with that aesthetic. The theme of the collection is an "urban safari," according to the landing page for the new collection.
WATCH: Balmain's SS17 show at Paris Fashion Week
"Seeing music and fashion as completely intertwined simply reflects how my generation grew up — we simply cannot conceive of one without a full helping of the other," Rousteing wrote on the landing page.
Seven millennial brand ambassadors that broke the internet in 2016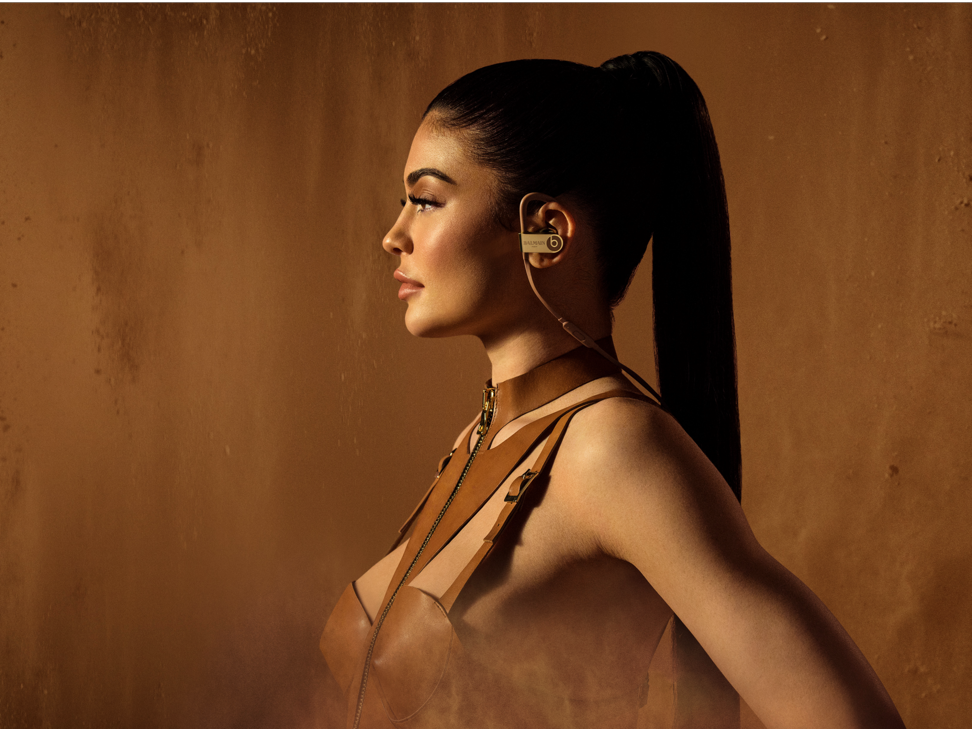 "No matter what you're going through, when you put on a song that you love, and that you just connect with, it can change your whole mood and just lift you up," Jenner wrote. "Even if it's just for a few minutes...I love that escape that music gives us."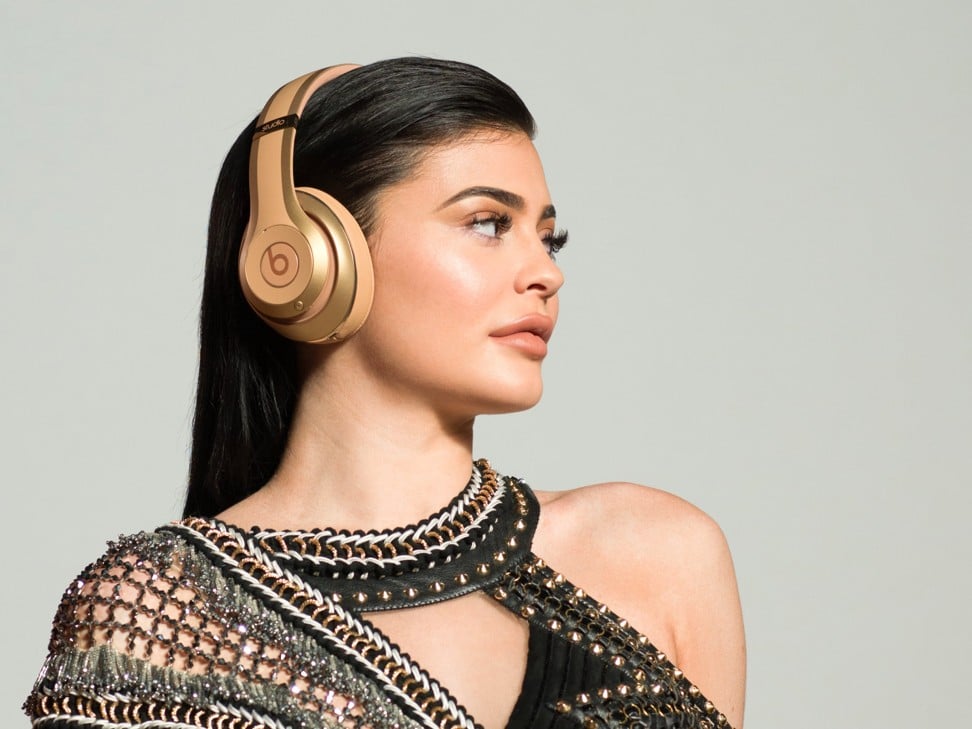 The new collection is available to order starting Wednesday.
Read the original story at Business Insider