In the gaming era, life at the bleeding edge is there for the taking, if you have the biggest of egos and a wallet stuffed full of cash – about US$6,000-plus, in the case of the Asus Republic of Gamers (ROG) GX800VH gaming laptop.
As you would expect at that price point, the GX800VH is no ordinary gaming machine. It is a powerful, liquid-cooled Windows 10 gaming laptop featuring a detachable cooling dock – for extreme overclocking of the graphics cards, CPU and DRAM.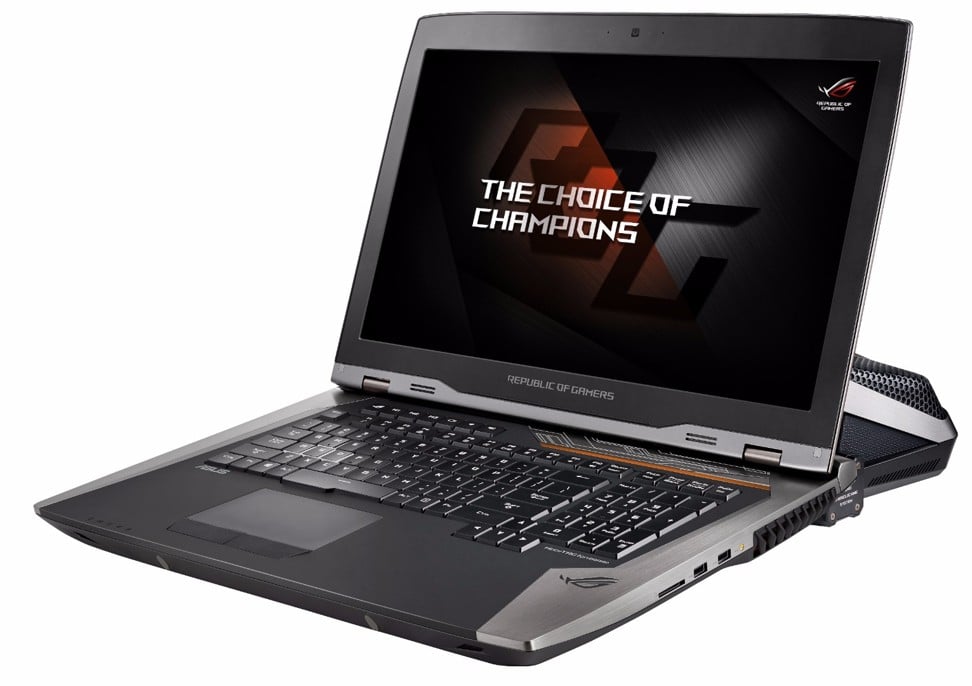 Powered by Intel's top-of-the-line, overclockable i7-7820HK processor, the GX800VH features two Nvidia GeForce GTX 1080 graphics cards paired in SLI delivering monstrous gaming performance, 64GB of DDR4 memory, and an 18.4-inch 4K display with G-sync.
Japanese 'Smart clothing' tracks health and enhances VR gaming through motion tracking
The laptop also has a Mechanical Tactile Advanced Gaming (MechTAG) mechanical-switch keyboard, which features anti-ghosting with 30-key rollover, and customisable Aura RGB LED effects for each individual key.
Five Chinese robots at CES Asia that won hearts
As a gaming laptop, the GX800VH comes with a whopping price tag – but for those that want the best, it's highly desirable.