When it comes to headphones, the three main items on your checklist are sound quality, noise isolation and appearance. But this pair has one more thing to flaunt – a staggering price tag of almost HK$1 million.
Dubbed the most prestigious and expensive headphones in the world, Utopia by Tournaire are the result of a collaboration between two French companies – leading speakers and headphones manufacturer Focal and renowned jeweller Tournaire.
Bang & Olufsen launches lightweight, minimalist Beoplay H5 wireless earphones
The technological and artistic masterpiece is crafted to the highest standards. It continues the exceptional technical innovations of the high-fidelity headphones Utopia launched by Focal in 2016, featuring exclusive Focal technology. The headphones are equipped with a totally open-back, full-range speaker driver with a Beryllium "M"-shaped dome.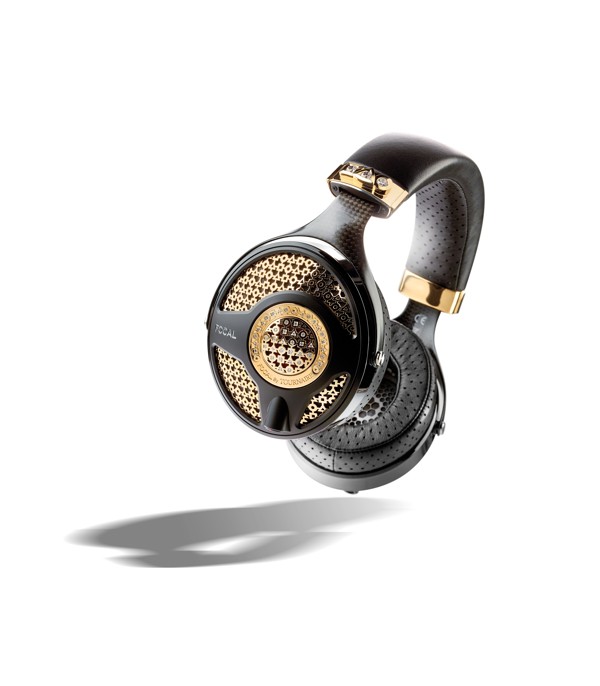 To set the new headphones apart from the previous model, they are custom-designed and handcrafted in Tournaire's workshops by father and son Philippe and Mathieu Tournaire. The headphones take more than a year to complete from design to final assembly.
Featuring 18ct yellow gold design elements and set with 6ct of diamonds, the headphones feature the house's signature trilogy of square, triangle and circle motifs. They come with genuine lambskin ear cushions. The same motifs are seen on the yellow bronze stand rendered in the shape of a human face for the headphones to rest on. The stand costs an extra HK$93,600.
Kylie Jenner stars in Beats by Dre collaboration with Balmain
Apart from providing entertainment, the headphones also contribute to a good cause. Eight pieces will be produced on request. Part of the profits from the sales will be donated to Association P'tit Louisto save eight-year-old Louis Biscini who suffers from a rare degenerative disease, spinal muscular atrophy type 1.