Behold the Tomahawk: an all-electric, four-seat supercar loaded with cutting-edge tech. It's designed by little-known US manufacturer Dubuc Motors, who will officially unveil it in 2018. And the word on the street is it might just be the fastest road car in the world.
STYLE caught up with Dubuc Motors' chief operating officer Mike Kakogiannakis to find out more.
How did the Tomahawk come about? Had you always wanted to build a supercar?
I'd been fascinated by and drawn to supercars ever since the Lamborghini Countach days, but that first thought of building an actual supercar of my own has been ingrained since 1994 at the age of 13 years old while watching a movie.
Fess up, what was the movie?
Okay, it was Steven Seagal's On Deadly Ground.
That makes sense: On Deadly Ground has very much an eco-warrior, protect-the-earth sensibility to it. Not to mention Seagal's sweet, sweet ponytail. Did you found Dubuc Motors with the intention of making a boutique racing vehicle, or is your hope to make it a household (if luxury) name?
The Tomahawk serves as a luxury supercar that can be as practical as a sedan for everyday use. We are commercialising the Tomahawk to become a household brand name redefining what a luxury sports car is all about. That said, it can also serve for racing, which makes it even more appealing. It also enters the market as the only four-seater electric sports car catering to the big and tall at 6 ft 5 inches [195cm].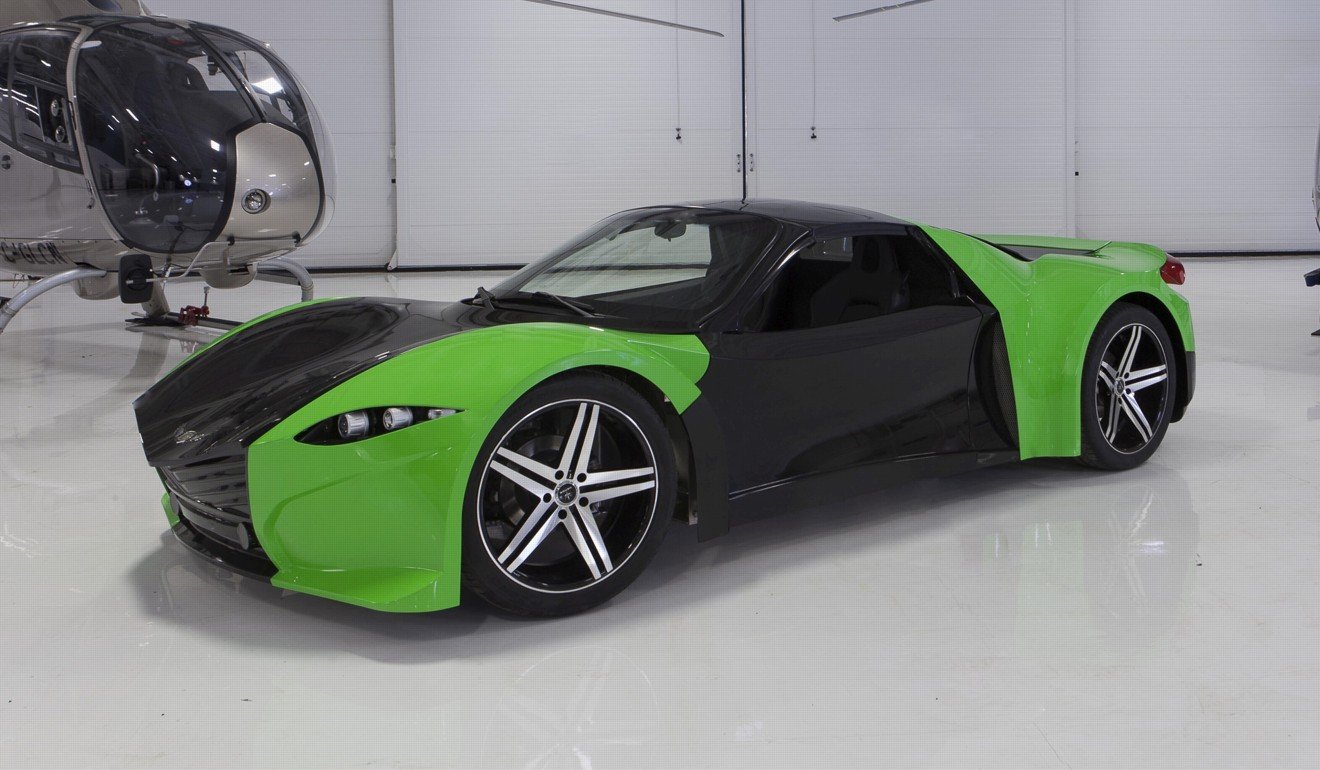 This electric luxury car lets you snooze while it zooms
Apart from Tesla, we still don't seem to hear much about electric sports cars. How has Dubuc managed to create a viable electric supercar where so many others have failed?
We are veterans in this space, and we've done 10-plus years of R&D in this area. I think our passion drives our creativity, resulting in a great company culture and an understanding of what consumers want. Timing is also a key factor. Adoption of electric vehicles is on the rise and the cost of batteries is dropping.
And what about scale? How do you meet demand?
Targeting niche markets within the auto industry alleviates the burden of capital-intensive factories: we will be a low-volume manufacturer building thousands of units on a manual assembly line rather than producing for the masses. This makes our business model profitable.
Chinese electric cars make waves at Shanghai Motor Show
How have you gone about funding the Tomahawk?
We've been self-funded since inception, and we've recently been qualified by the U.S. SEC (Securities Exchange Commission) to launch the world's first crowdfunding IPO for an electric vehicle. These new shareholders are also "brand ambassadors" that are helping to promote the Tomahawk.
And what's the reception been like for the Tomahawk? Do you think you'll be able to keep up with demand?
The response has been phenomenal; there is an excitement and a craving to see the Tomahawk commercialised – [expressed both by] the consumer who pre-orders a vehicle, to everyday people that invest in our crowdfunding IPO. It's really incredible to witness a worldwide movement building up around our product.
Bentley's first-ever, electric concept car is a luxury fever dream
Now the big one: Will I be able to buy a Tomahawk in Hong Kong?
Funnily enough, customers always ask if they could be the first person to receive the Tomahawk in their country. Tesla dominates in Hong Kong, owning 87 per cent of all-electric vehicles sold in the first quarter of 2016, so I believe Hong Kong is a fantastic market that we are looking to penetrate and for which the Tomahawk will be available. Plus this is a region where we are seeing more people becoming millionaires and billionaires than anywhere else in the world. For these reasons, the Tomahawk will do very well in Asia.