Drones are getting smaller and lighter – which means droning is becoming more commonplace.And the DJI Spark – the latest addition to DJI's line up – is a tiny drone which anyone would want to bring along on a travel adventure, or out for the day to the beach or park.
Turn ons:
- It's small, light, and portable.
- The hand gestures are cool and fun to play with.
- You can control it with your smart phone.
- The video and picture quality is decent for the size, and price, of the product if you are filming for social media or capturing moments travelling or with family and friends.
Turn offs:
- The video and picture quality isn't 4K, which is becoming the standard even for smartphones.
- You need a controller if you want to fly farther and higher.
- The DJI Spark is not significantly smaller than the DJI Mavic Pro, which has better specs for things like picture quality and speed.
How small is it?
Most people should be able to hold it in the palm of their hand, and potentially even fit it into a coat pocket. I have no problem bringing the DJI Spark along with me to most places. It's smaller than DJI's Mavic Pro, but the trade-off is on technical specs.
How about video and picture quality?
It's HD resolution video (1080p), not 4K. However, the quality is solid enough for social media, YouTube, blogging or family videos.
What are those hand gestures all about?
The DJI Spark can be launched from, and controlled by, your hand. You can use hand gestures to adjust the drone's height, send it further away so you can take a selfie or group photo, and perform other actions without having to use a smartphone or controller.
I'm really excited about this feature – not for what it can do now, because it still needs work, but about the direction DJI is going and the possibilities it opens up. If you are travelling and want to take a selfie while hiking up a mountain, you can whip out the DJI Spark and do all those jumping poses we love so much. Hongkongers might want to use it to take a group photo while out on a junk trip, for instance.
Do I need the separate controller?
If you want to use the DJI Spark to its fullest potential, then yes – because you really can't fly it all that far using your smartphone. However, if you only use it occasionally or always fly it within sight, you'll be fine. I like having the option of leaving the controller at home if I want to pack less. But, realistically, you should have the controller. It's also compact and light.
'Smart' lifestyle gadgets are set to digitise daily life
What about panache?
The DJI Spark comes in several cool colours. I like it in red, though this colour wasn't available when I purchased mine. Once you've got the hang of flying it, you'll undoubtedly look cool.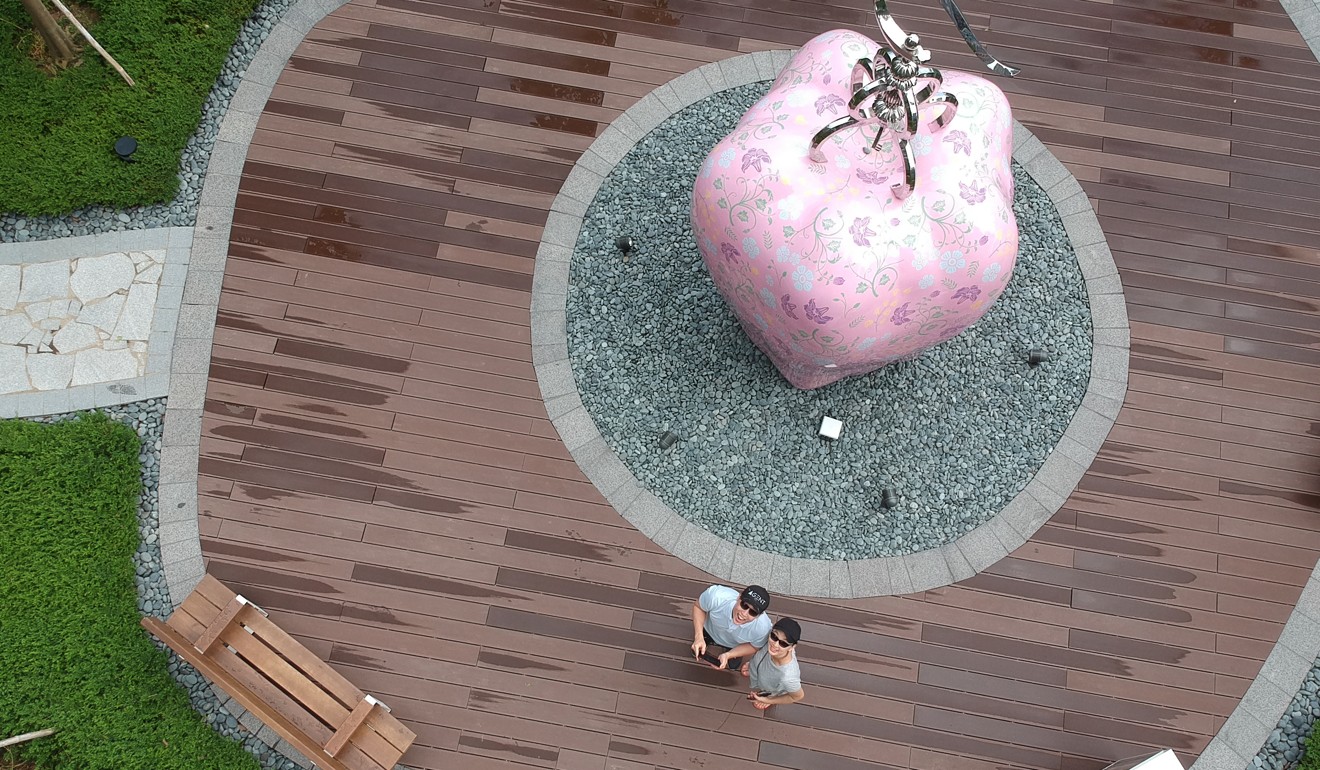 Should it be on my wish list?
I think the DJI Spark is a winner because it will please those looking for a starter drone that's easy to set up, small and light. If you like to travel or are an outdoors type, this drone is ideal for capturing those exciting moments.
Overall score: 7/10
You're likely to fly more often with the DJI Spark because it's light and portable, and you won't feel like a geek using it in front of friends.