BMW is giving its bug-like i3 electric car a sporty makeover to boost its appeal and counter Tesla, as the German carmaker prepares to roll out battery-powered versions of its mainstream lineup.
To give it a more conventional look, the updated i3 features a wider track and elongated front end, making it appear less squat. The back end will be less boxy, and the roof slopes slightly toward the rear. From November, the city car's lineup will be expanded with a sporty version that boasts a top speed of 100 miles (160 km) per hour, the Munich-based manufacturer said in a statement.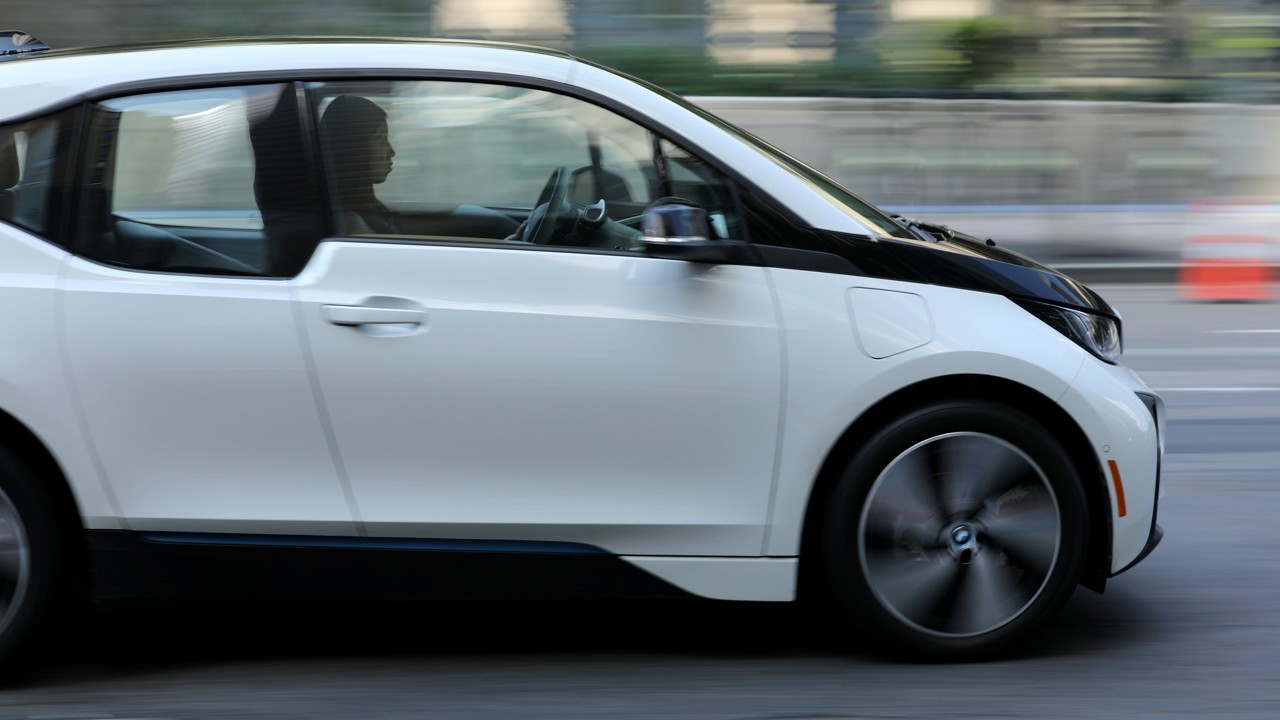 The US$44,450 i3 has struggled to lure buyers since its debut in 2013, as consumers balked at its high cost, limited driving range and unusual design. Competition has since intensified with Tesla's new US$35,000 Model 3 sedan, starting initial deliveries last month with a lower price and longer range. To become more competitive, BMW is gearing up to roll out electric versions of the X3 SUV and Mini by the end of the decade.
Five electric SUVs making waves in the Chinese market
The new version of the i3 will feature optional driver assistance systems such as adaptive cruise control and a feature to help from drifting into another lane, but the changes won't improve range.
The car will still only able to drive about 100 miles per charge, and 180 miles using a so-called range extender – a small gasoline-powered motor that generates electricity. By comparison, Tesla's Model 3 has a range of 220 to 310 miles.
Bentley's first-ever, electric concept car is a luxury fever dream
Diesel fallout
Despite the slow start, demand for the i3 has picked up, with more than 25,500 sales last year. Since its 2013 debut, BMW has delivered slightly more than 83,000 i3 cars.
The pressure to boost sales of electric cars has intensified in the two years since Volkswagen AG's diesel-cheating scandal erupted.
Say hello to Porsche's first all-electric production car
Chancellor Angela Merkel's chief of staff, Peter Altmaier, this weekend urged German automakers to invest more in electric vehicles. Concerns about excessive pollution from diesel vehicles have become a key talking point in the run-up to Germany's federal election next month, as threats of driving bans spook consumers. Meanwhile, France and the UK have already moved to ban combustion engines by 2040.