"My home is my own bubble and a hideaway when the Finnish weather gets tough – we have seven months of rain, greyness and snow," says fashion designer Minna Parikka. "I need colour in my life and at home I have it."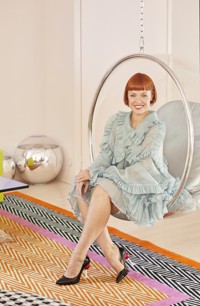 She certainly does. Rather than going for the usual bold splashes of colour, however, Parikka. has opted for a calming palette of pastels.
The first thought visitors might have upon entering the home is that they've stepped into an oversized Easter egg.
The walls are awash in pale pinks, nudes, purples and blues, while the flowing lines of the stripes featured in Parikka's furniture pieces contribute to an overall sense of tranquillity and peace.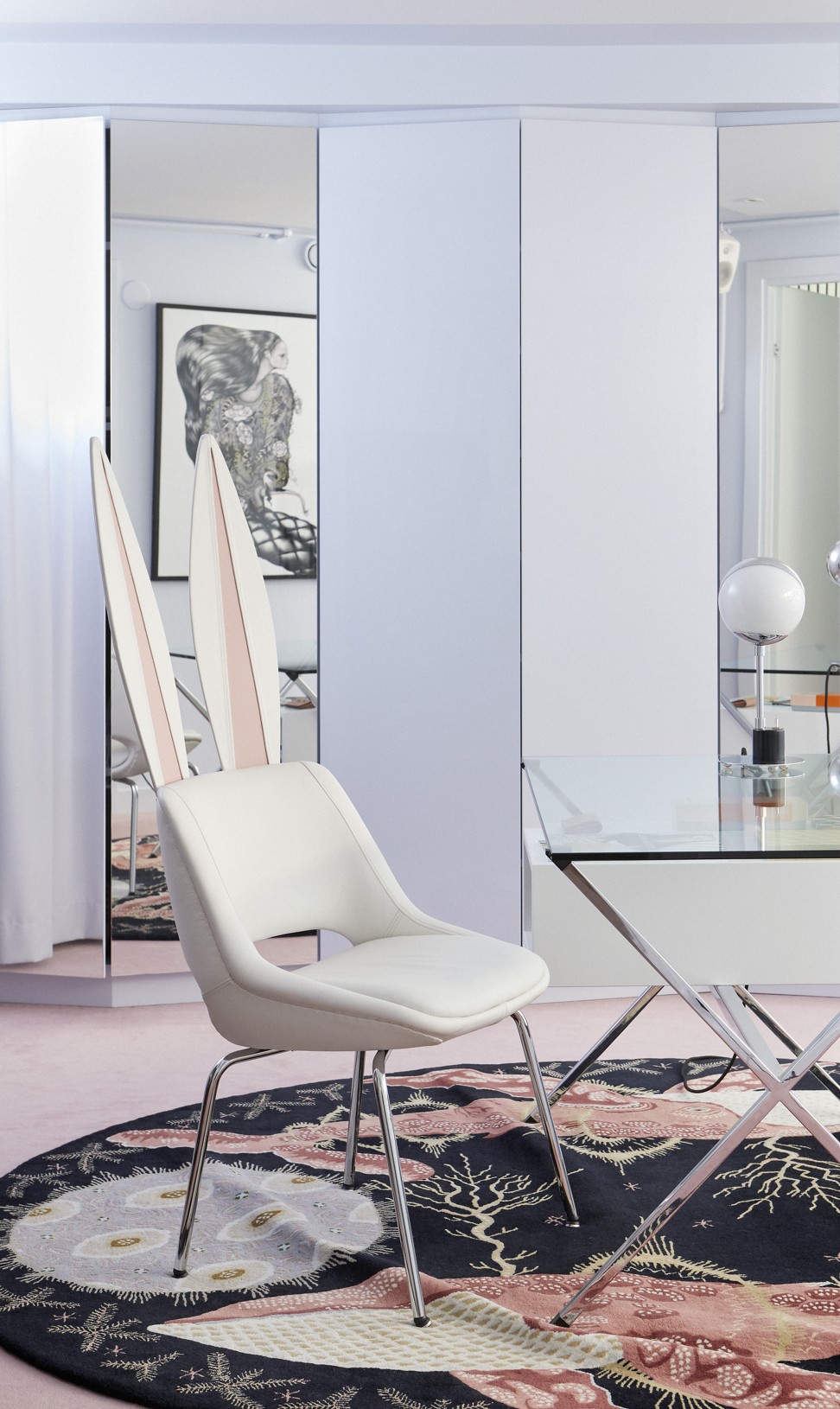 Parikka, best known for her popular rabbit shoe collection, designed the whole interior herself. She says the colour palette is her favourite feature of the home, although she admits that "the men who have been in my house are mostly shaken by my all-pink bedroom".
She doesn't let this faze her though, and the rosy blush of her bedroom walls complements the rest of her home nicely. "Even though each room has a different theme and different coloured walls, they still go together as a whole," she explains.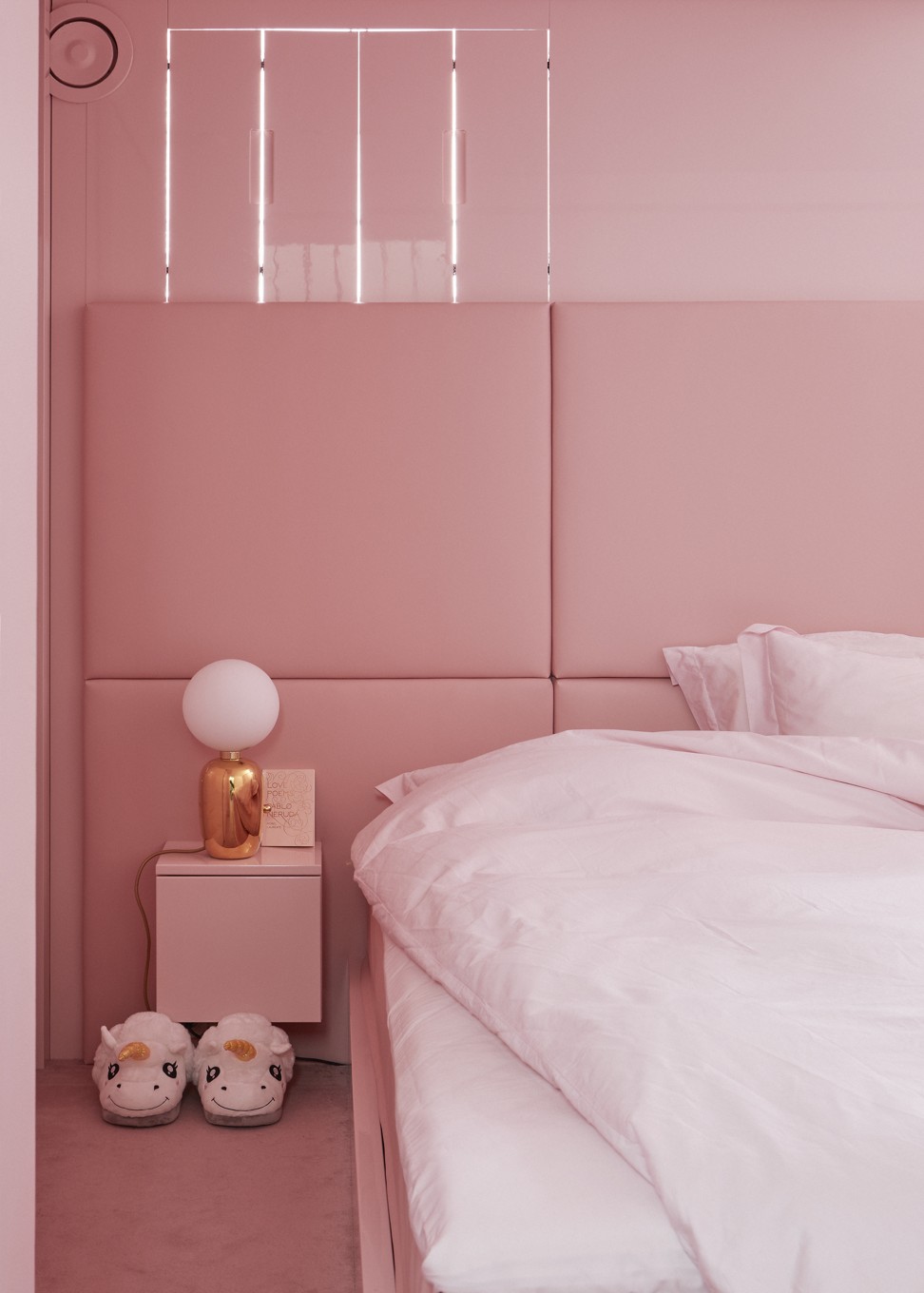 She fell in love with the 100-square-metre house once she saw it, "even through the bulk hardware store materials that the previous owner had used". True love indeed. Now, however, all the furniture is made to order, from the bed and padded headboard, to the fitted closets, bedside tables and even the window shutters designed to keep the light out – a key feature during Finland's long summers.
Hassan Abdullah works his glam magic on a house in London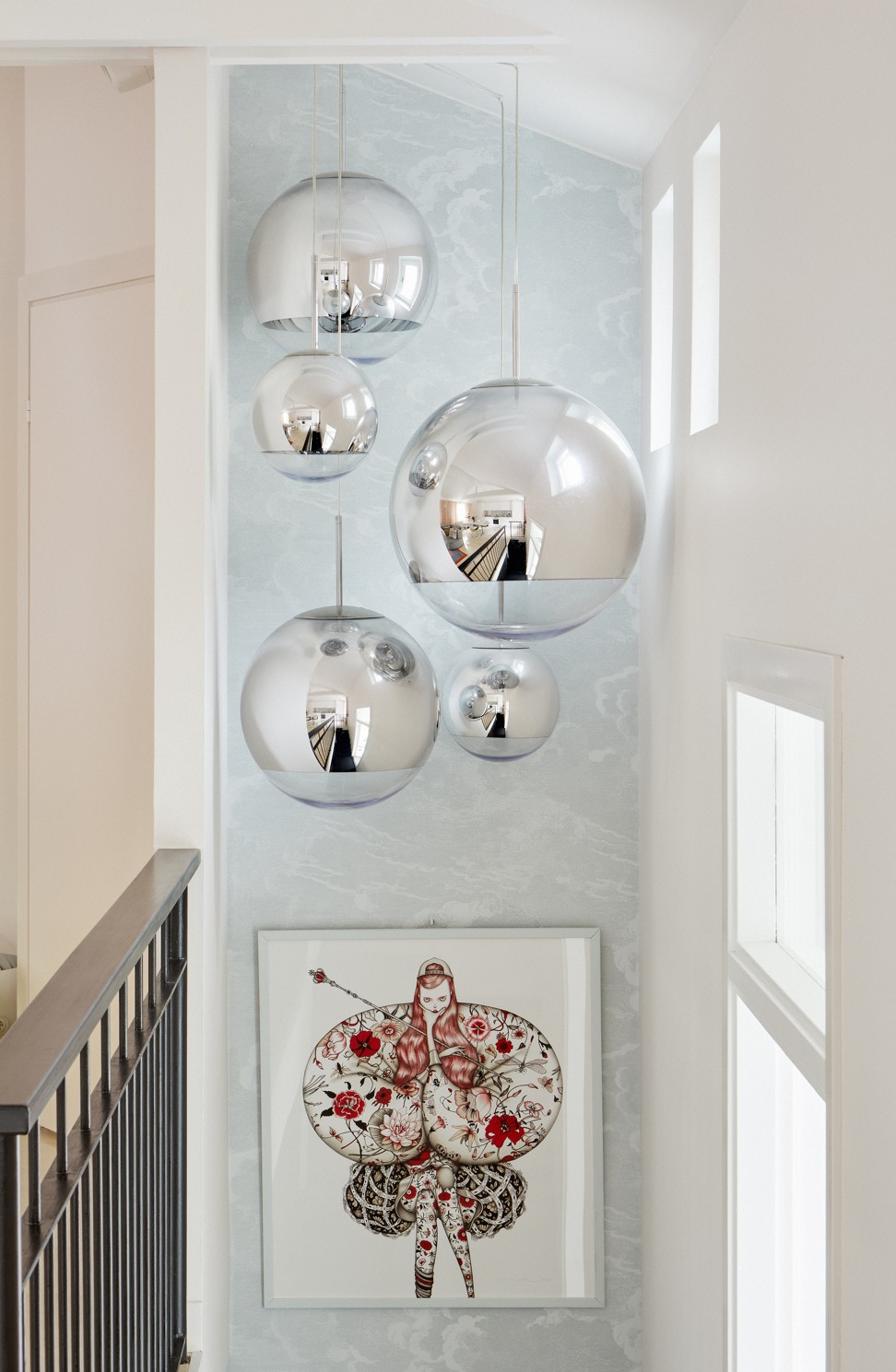 Parikka says that renovating the house was a fun process. "Designing comes easily to me," she says. "I live through my eyes and it's important that I'm surrounded by [aesthetics] and beauty."
Parikka points out that designing interiors is like building a puzzle. "You want to find all the right parts that will fit your vision, personality and needs," she says. "It's a fun game."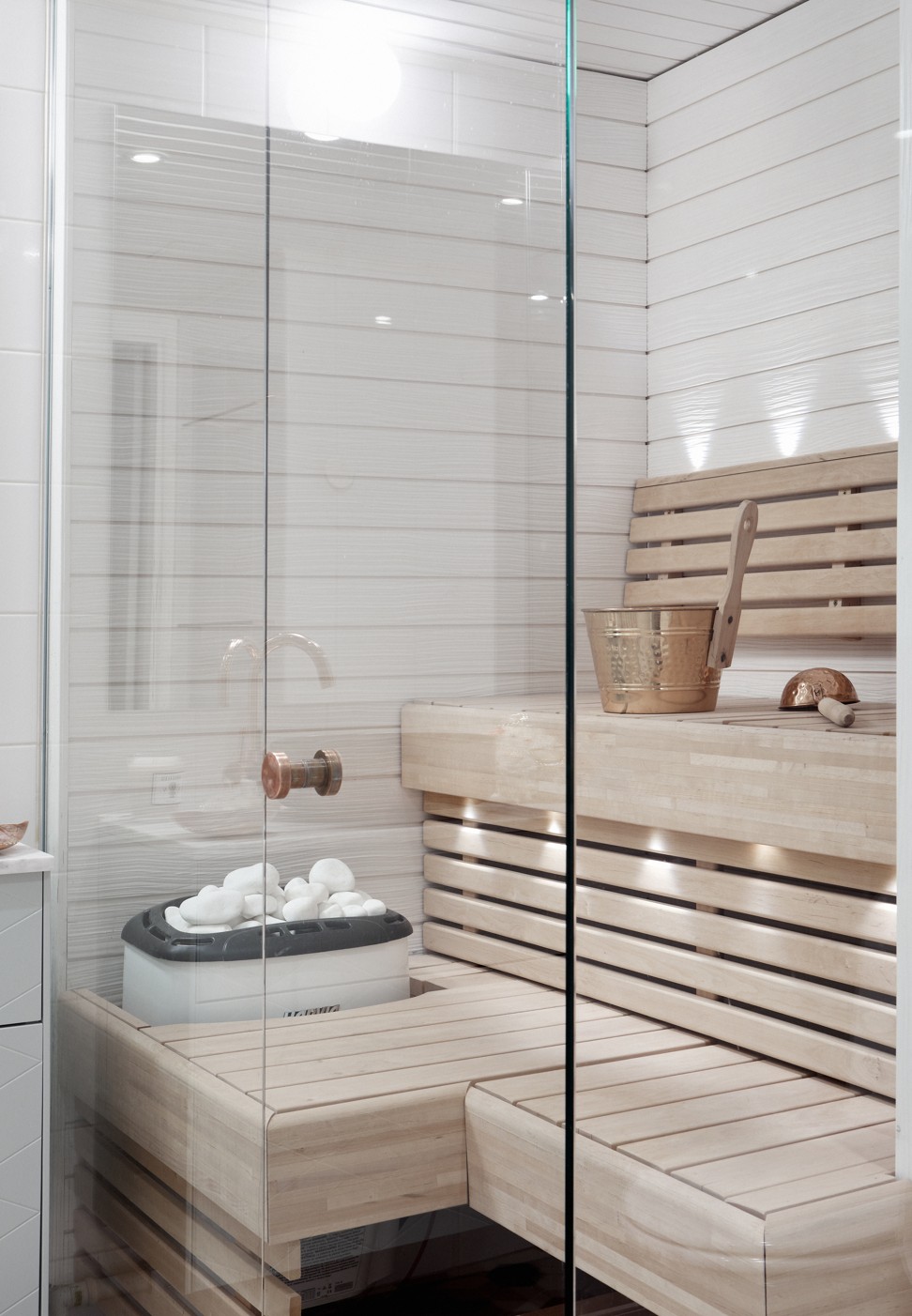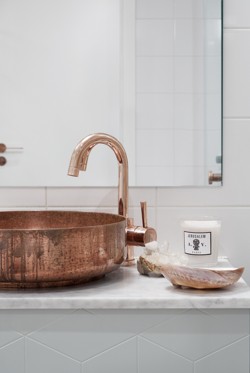 She often travels for work and gets inspiration from the sights and structures she sees worldwide. "I was inspired by the likes of director Stanley Kubrick as well as my experience in the hotels I've stayed in throughout my career," she says.
"I wanted to create a home that doesn't follow the usual Nordic home design and is instead
100 per cent me. I wanted my home to be fresh, fun, adventurous, yet still comfortable and functional."
Designing interiors is like building a puzzle: you want to find all the right parts that will fit your vision, personality and needs. It's a fun game
She has certainly managed to achieve that balance. When she's not travelling, she spends the majority of her time at home, where she can work and relax in beauty and comfort. "I end up doing all my creative work on the kitchen table, even though I actually created a design space for myself downstairs," she says. "The upstairs areas, however, are perfect for thinking because of all the light and airy space."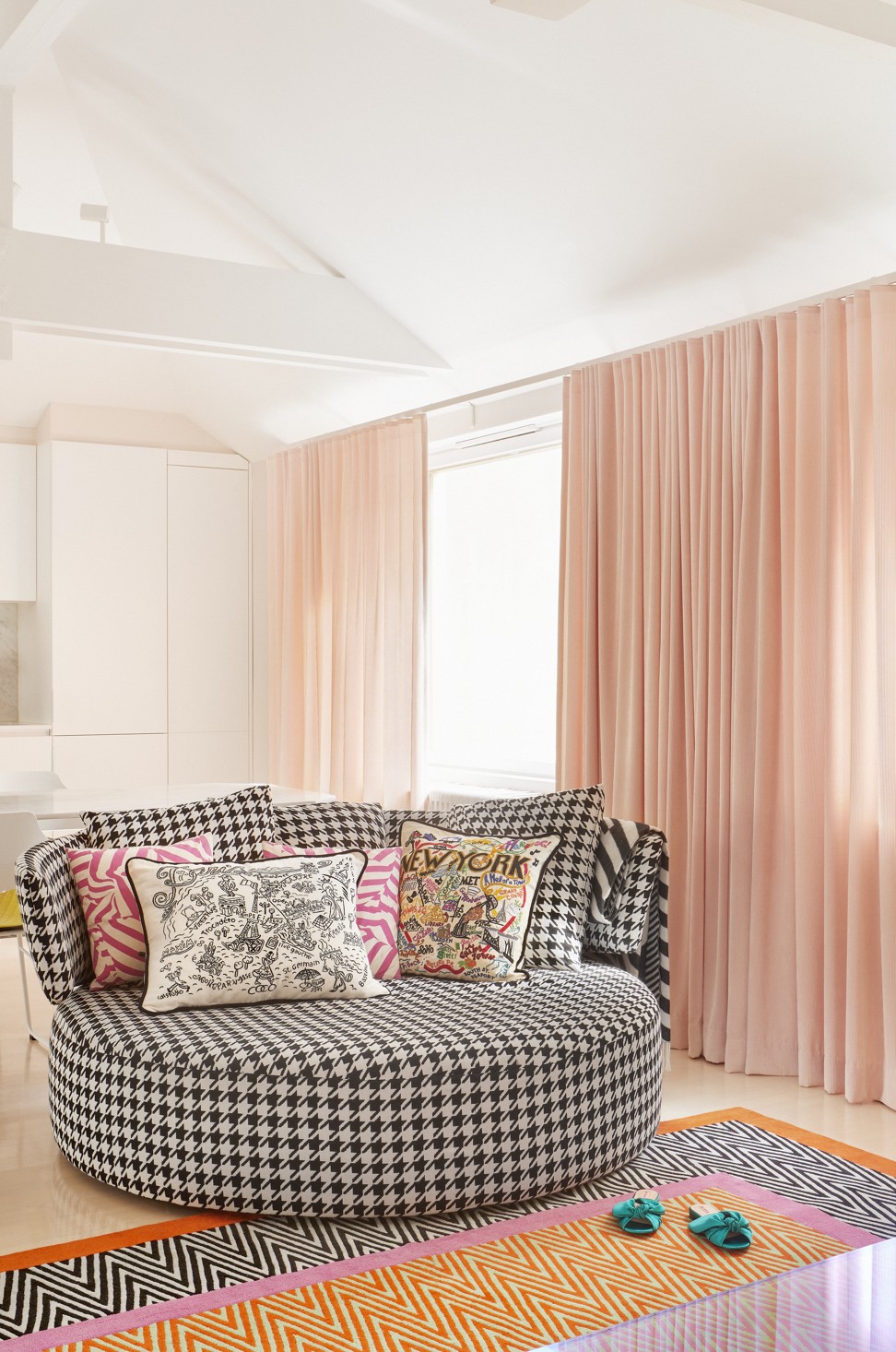 This retro home makes the 70s look better than ever
The airiness of the house is due in part to the abundance of windows, but also to Parikka's ingenious use of colour, texture and spatial planning. The designer chose statement furniture pieces that would create maximum impact, from the hanging bubble chair in the living room to the Piero Fornasetti plates on display.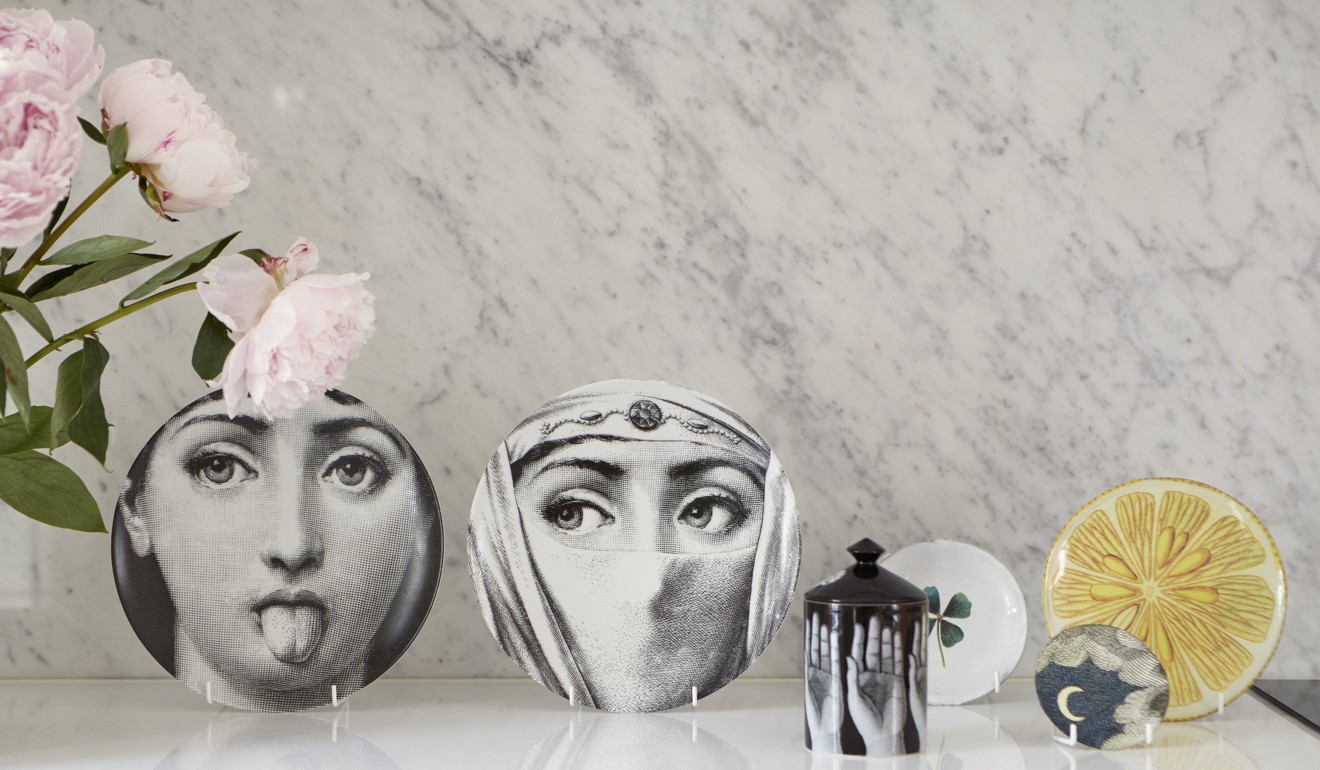 The colourful living room flows gently into the dining area, where the designer used sleek, clean lines and a predominantly white palette to visually expand the space. The other rooms are subtly delineated by colour – lavender for the dressing room, where Parikka has an enviable shoe closet and a handy cushioned bench on which to try out her many designer heels; and pale blue for the hallways. Her own bedroom, of course, is a deep, rosy pink, with unicorn accessories that add a touch of whimsy.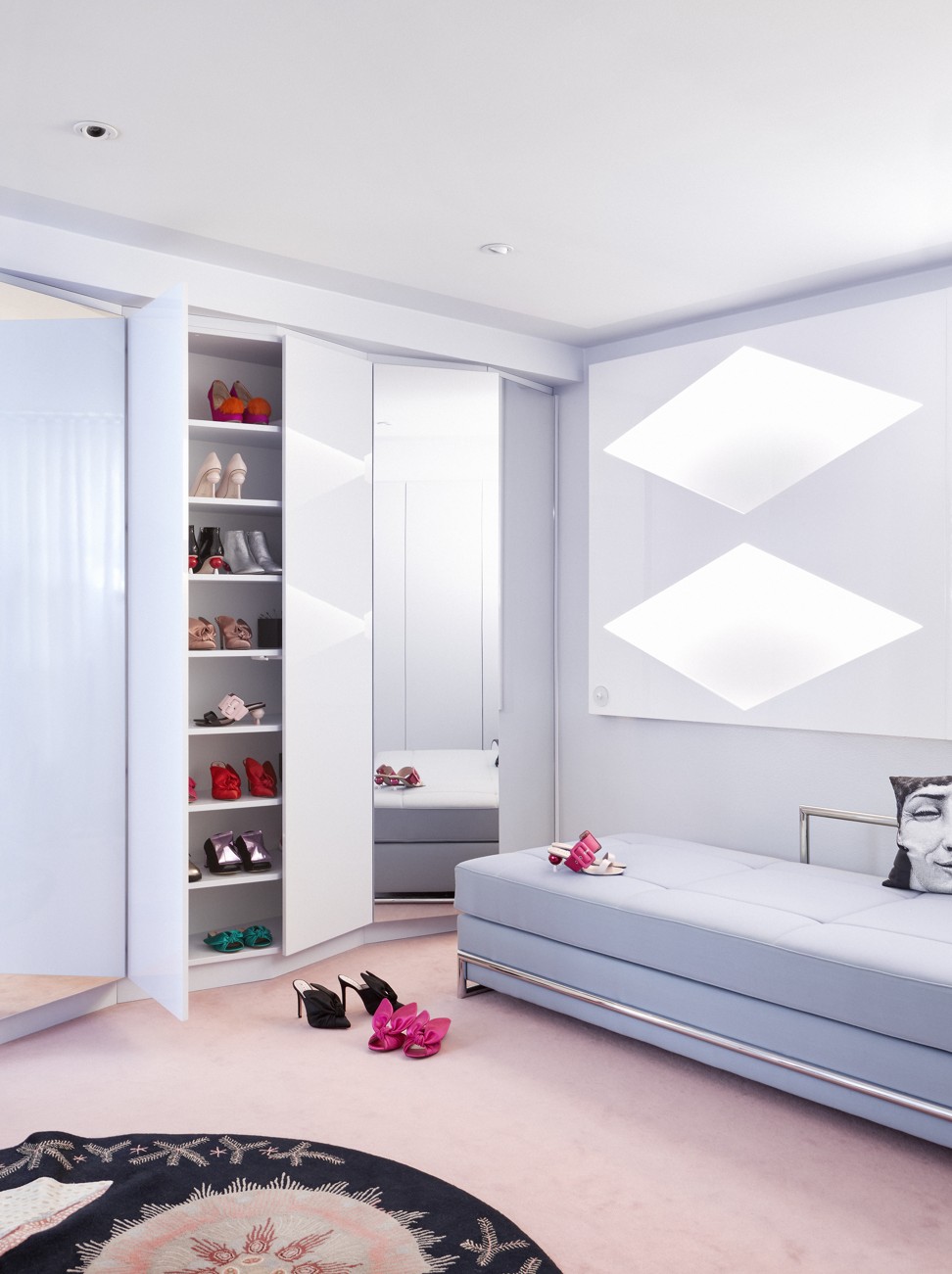 The overall effect is fun yet soothing, quirky yet sophisticated. More importantly, it's exactly how Parikka wants it – she wouldn't change a thing.
"It reflects my taste now and everything has its place. I don't need to buy even one more object for the house," she says. "My friends say that it is like something straight out of a movie."