On the rarefied shores of Monterey Bay during Pebble Beach car week, it takes a lot to get noticed. Leave your modern-day Mercedes and BMW at home, smooth as they may be.
One thing that will get attention is the latest car from McLaren, the 570S Spider. I know because when I drove it on a certain curve along Monterey's Laureles Grade last week, a group of fanboys gathered to shoot it as I passed by—and when I got out to photograph the car myself, they swarmed it like bees to honey.
No surprise. The US$208,800 hardtop convertible is sculpted like a marble Venus and can hit 60 miles per hour (97km per hour) in 3.1 seconds. It's fresh, fierce meat on the auto market. And it's going to be the British racing brand's biggest seller in 2018.
McLaren's new supercar 720S now available in Hong Kong
The star leading the charge
Next year is going to be huge for McLaren. Six years after it opened a dealership in Newport Beach, Calif., awareness stateside has reached an all-time high: Global sales doubled after the debut of the US$200,000 570S last year, with North American sales surpassing 1,000 cars for the first time, an increase of 106 per cent since 2015. The brand announced its fourth consecutive year of profitability for 2016 and growth across all regions worldwide; total sales hit 3,286 cars last year, up from 1,654 in 2015.
According to registration data from IHS Markit, the biggest group of buyers is just the right set: Porsche owners. Dealers report that waitlists for new models have reached as long as six months.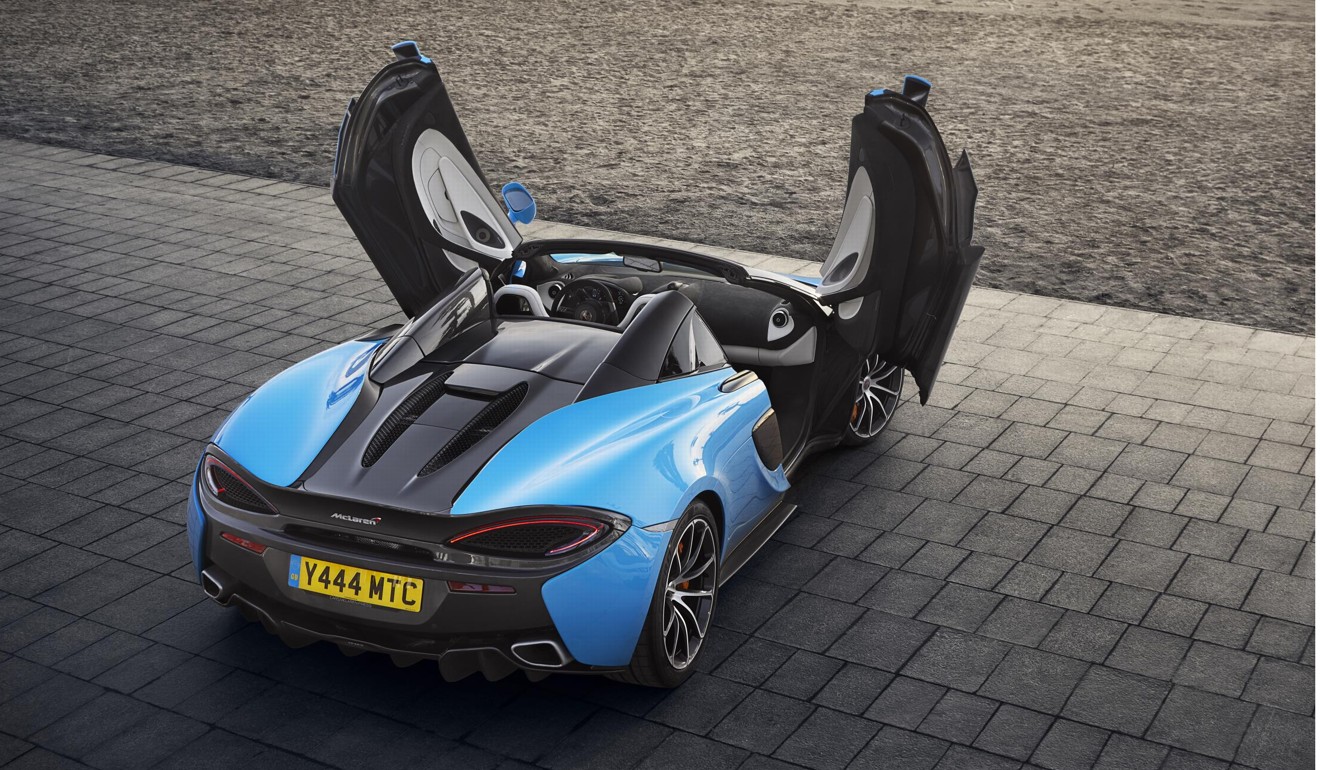 There are two reasons why it's great for the Woking, England-based marque that many Porsche enthusiasts are hoping to add a McLaren to their stable. First, Porsche drivers are extremely discerning and devoted when it comes to pure driving performance. They don't settle for empty, flashy looks with an imposing price tag. Second, those buyers who own top-tier Porsches are also likely able to afford a McLaren. The 570S starts at a price point just about where most of the higher-tuned 911s leave off — and that's no accident.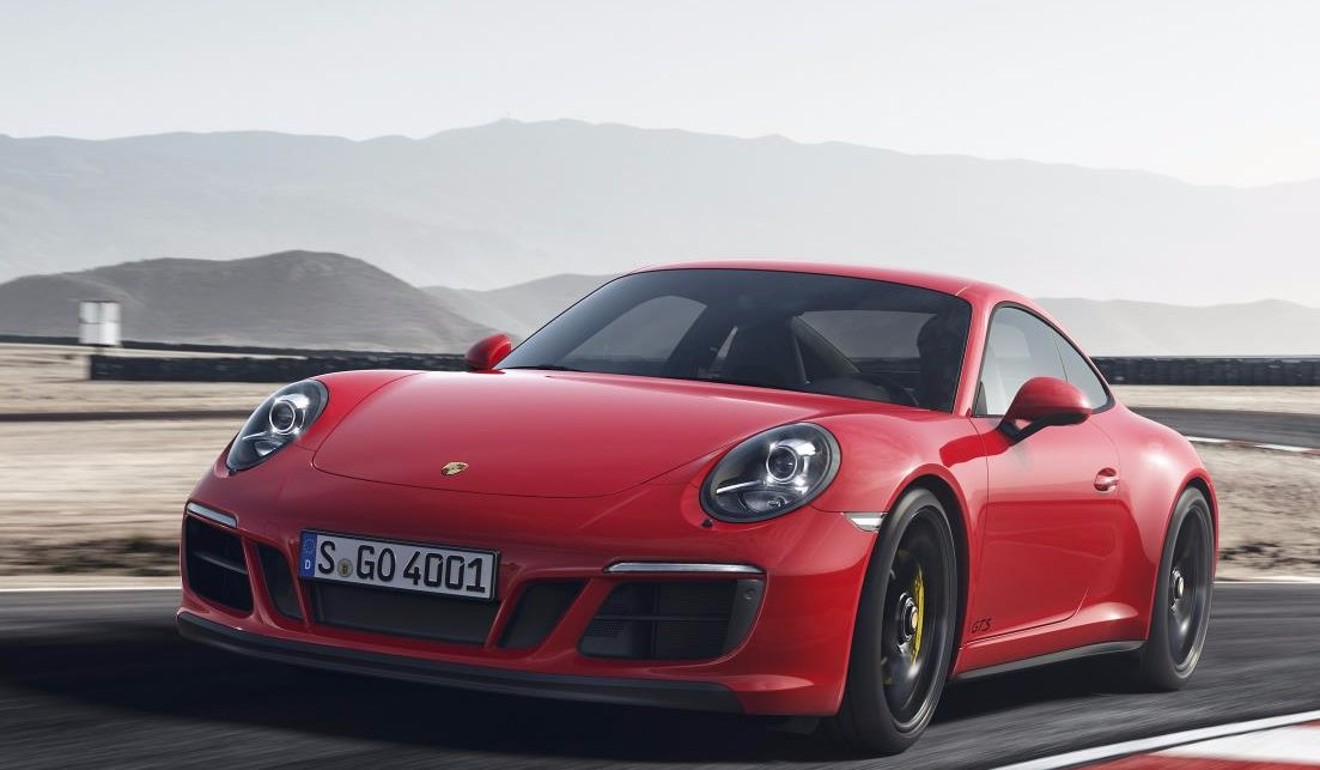 The Porsche 911 models never looked so good – all 22 of them
But I digress. This piece is about the preproduction, Sicilian yellow 570S Spider that was such a treat for me to drive, even among the other thrilling press cars I tested that weekend. For a further chill up your spine and rattle in your ribs, you'll want to splash out for the US$285,000 McLaren 720S. But that one is sold out until next summer, and the 570S Spider is better suited as a daily driver, anyway.
The "practical" McLaren
The 570S Spider comes with a 562-horsepower, 3.8-liter twin-turbo V-8 engine and a rear-wheel-drive, seven-speed gearbox. And it weighs just 2,895 pounds at its lightest (no gasoline or other fluids), hundreds of pounds less than even an entry-level 911 Carrera. Top speed is 204 miles per hour, or 196 mph with the top down.
I didn't take it to 204 mph on the windy roads around Monterey — big surprise. But I can vouch for the immediate, stirring, seamless acceleration you'll feel the instant you press the pedal. Rather than barrelling down the road or lunging forward like a monster, the car feels integrated into the asphalt itself, gliding past mile markers like a Learjet. Do not buy the 570S if you're a hesitant driver; the two of you will find yourselves incompatible.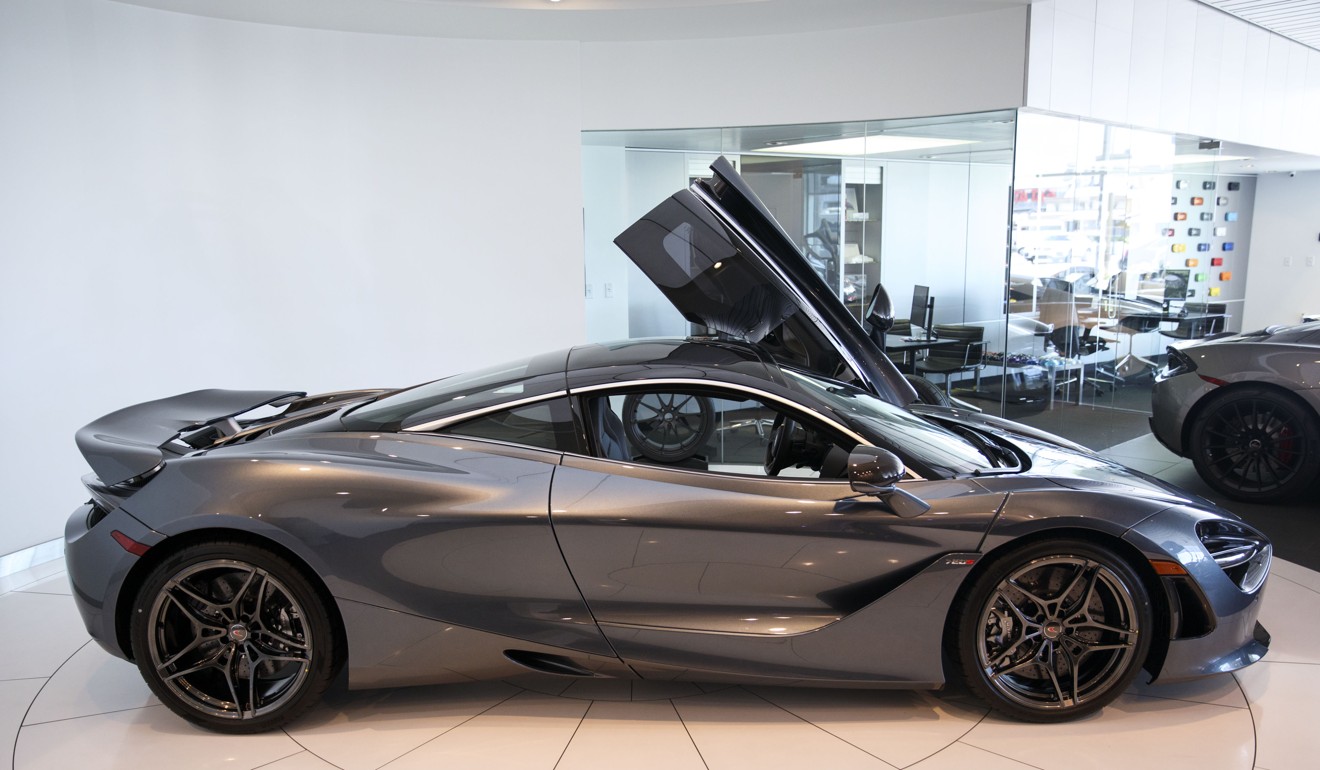 The new Mercedes Maybach concept is a 20-foot-long convertible
That said, this is the most practical of any car McLaren sells. Its Ultimate Series cars, like the US$3 million P1 GTR, are ruthless objects built for the track. The Super Series includes cars like that 710-horsepower 720, which is street-legal but most at home on a track — away from potholes and police. The base-level Sport Series, on the other hand, offers an eased suspension, more creature comforts, higher clearance, and better fuel efficiency (16 mpg city, 23 mpg highway), which allow for comfortable daily driving. Normal, Sport, and Track modes help even out the difference between city and highway routes. There's even an extra storage compartment behind the headrest available when the top is deployed.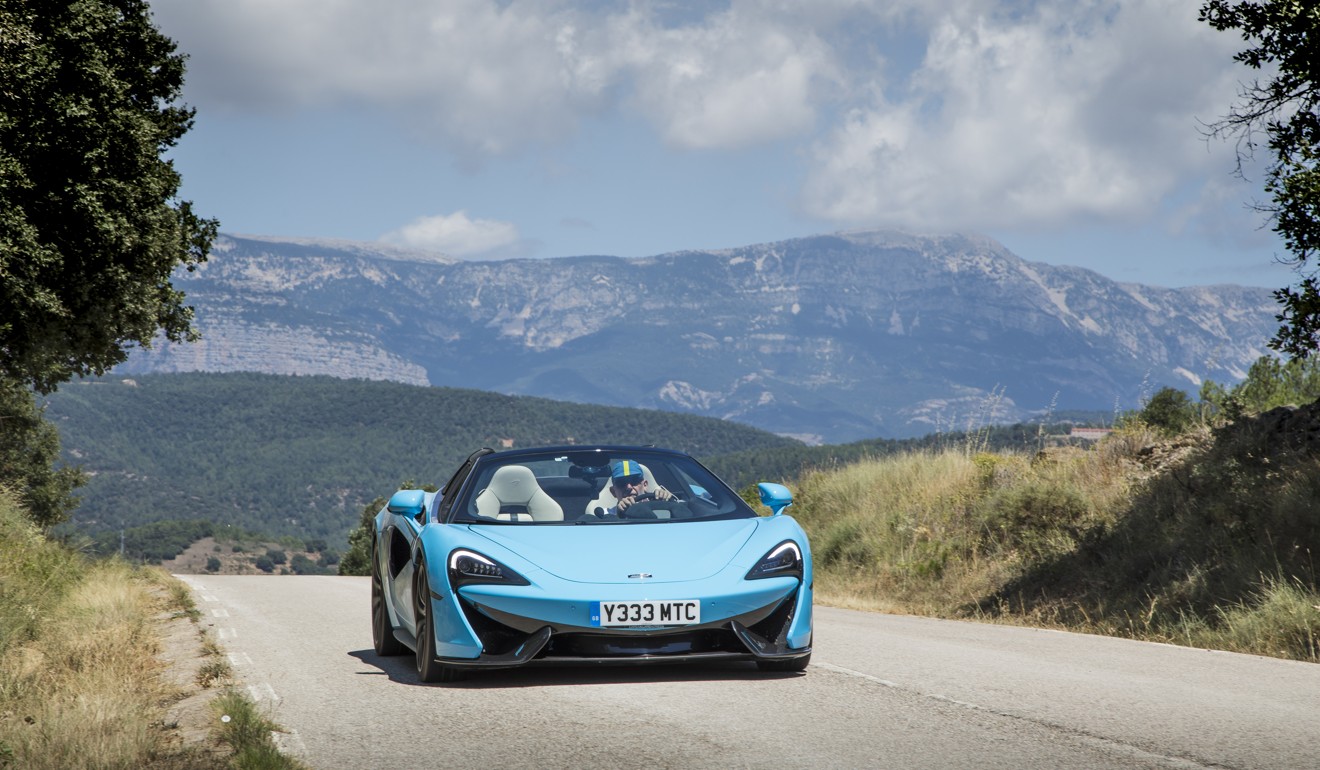 The 570S Spider in particular is special because it uses the same exact carbon-fibre MonoCell II structure and engine as the coupe version, which means it drives with the rigidity and responsiveness of a coupe — rather than the less nimble feel that can come with many convertibles. Although it's US$20,000 more, it'll certainly outsell the coupe version of the 570S. Consider the US$203,000 Porsche 911 Turbo S Cabriolet and US$177,100 Audi R8 V-10 Spyder its closest competitors.
McLaren CEO Mike Flewitt says automotive aims to strengthen sales through R&D and customisation
Just the beginning
Inside, thank goodness, McLaren has cured its former technological weaknesses (weird fonts and colours on the lackadaisical, not-intuitive touchscreen, namely). Primary interior components such as the steering wheel, window switch, and central 7-inch infotainment screen sparkle in a black metallic finish. Front and rear parking sensors and a decent rearview camera come standard, as do voice control, Bluetooth/USB compatibility, and a four-speaker audio system that could be enhanced a bit, truth be told. (You're going to want those parking cameras for sure, particularly for a small blind spot over your left shoulder as you hit reverse.)
The seats are deep and firm; the head- and legroom is ample enough for those who are 6 feet or taller. Carbon fibre throughout pushed the price of the one I drove to US$240,000.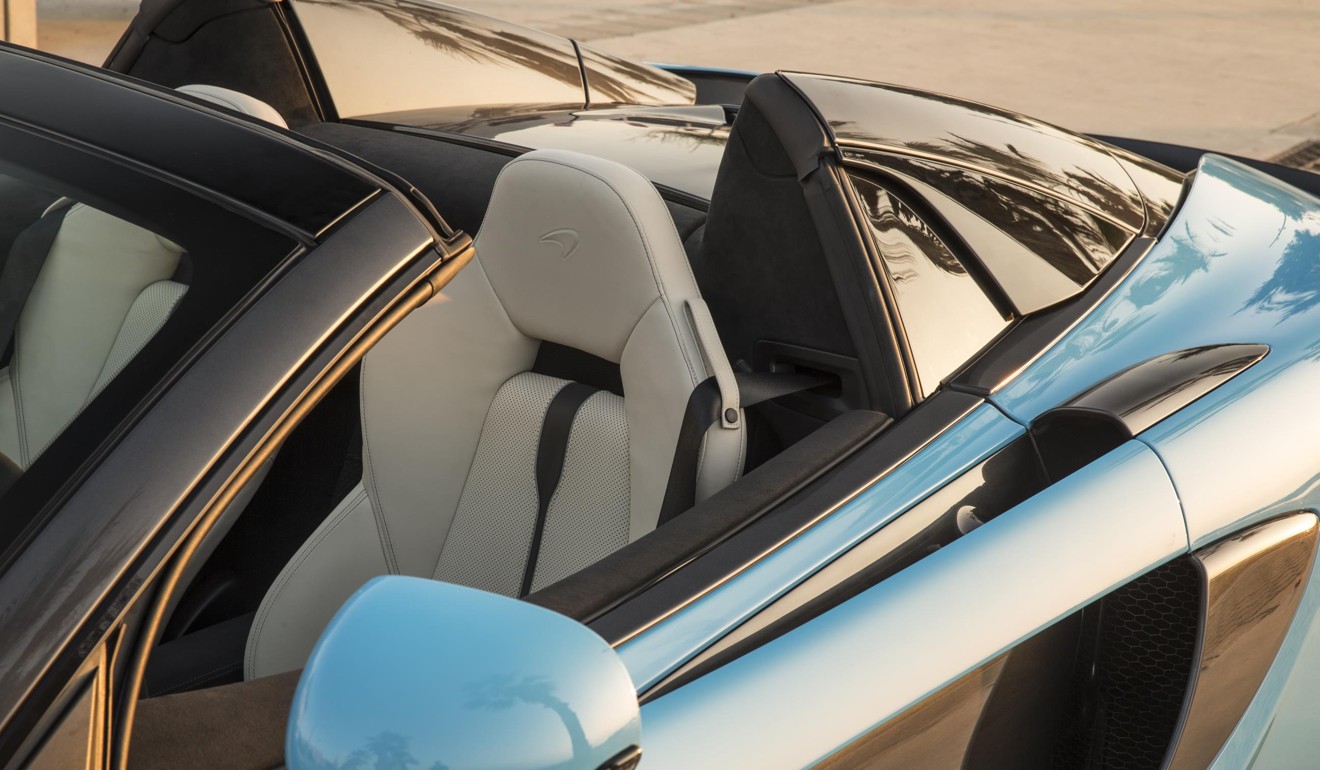 In fact, the design of the car excels both inside and out, especially the lightness of the twin-hinged dihedral doors, which open with the gentle press of a single finger. I also appreciated that the rear window could be left up or down depending on driver preference, unlike a few other convertibles I've driven lately.
As expected, the 570S comes with a fixed rear spoiler 12mm taller than the one on the coupe, a rear diffuser, aero blades, a front splitter, and carbon ceramic disc brakes, but for all that — plus Pirelli P Zero Corsa tires with 10-spoke alloy wheels that act like jewellery — it manages to stop just short of looking gaudy.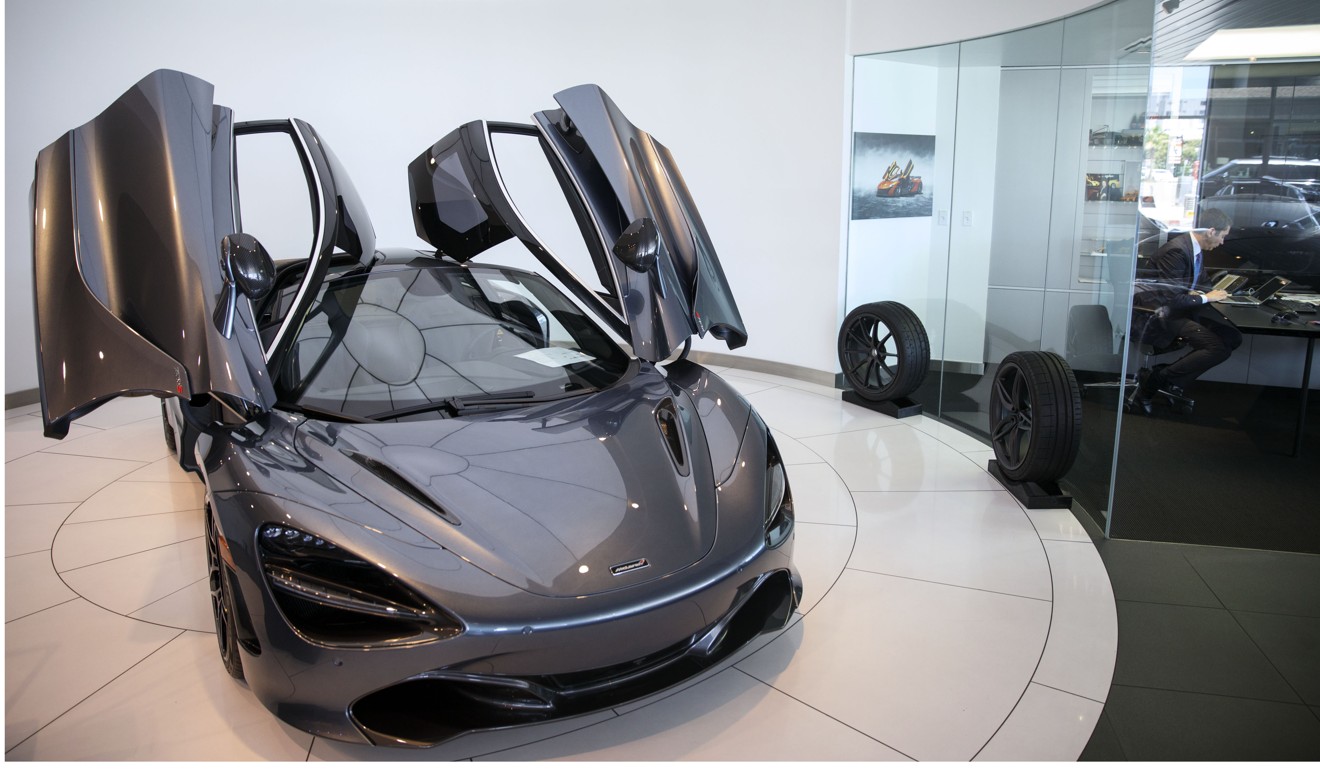 If you splurge on anything, make it the US$4,090 sport exhaust package (to your neighbours: "sorry not sorry") and the US$6,800 luxury pack that includes power-adjustable heated sport seats, an adjustable steering wheel, soft-close doors, and a Bowers & Wilkins 12-speaker audio system. Those are essentials, anyway. (McLaren also unveiled three exclusive colours for the 570S Spider. I really liked the Curaçao blue option; the jet black and Sicilian yellow one I drove costs an additional US$3,110.)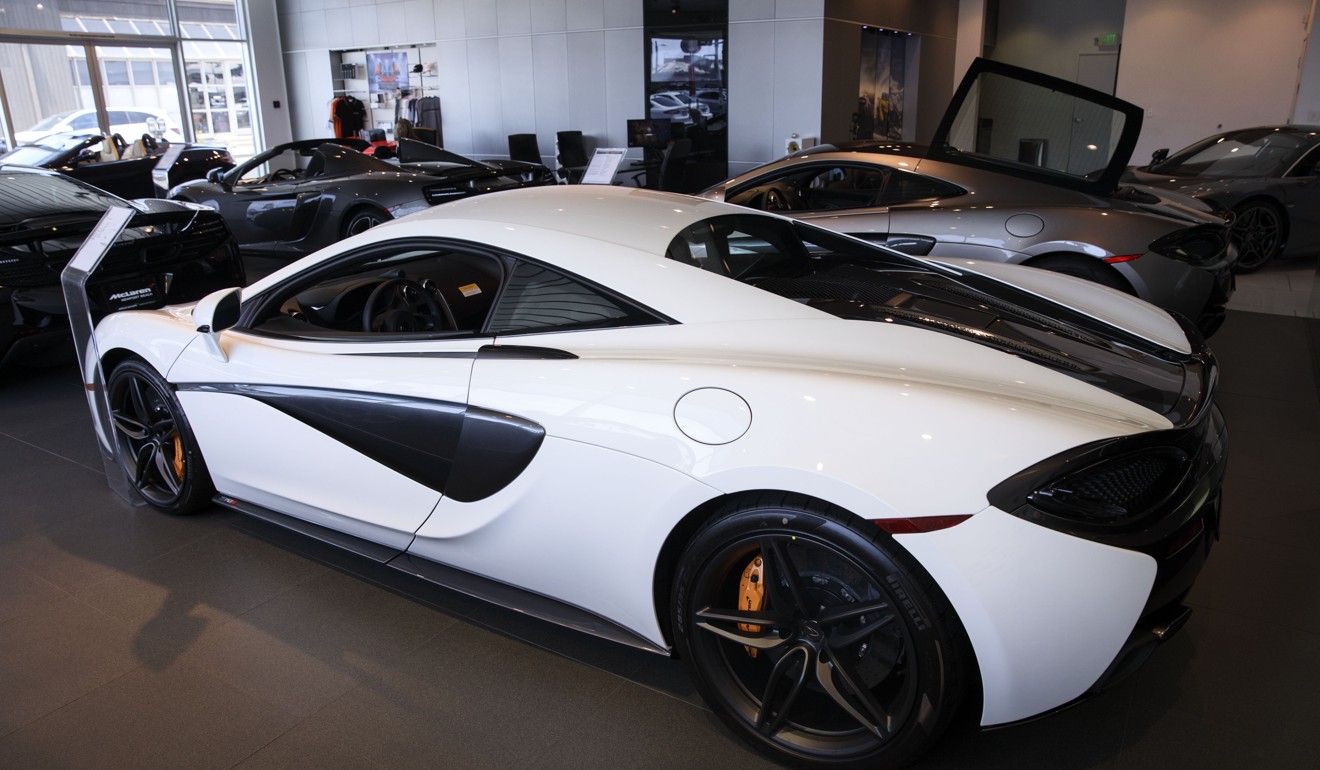 Want one? Don't delay. They go on sale this month. It won't be the most collectible McLaren ever — that status belongs to those in the upper echelons of performance and price — but it'll be the McLaren you actually drive. And love.
What's more, the brand is spending US$1.24 billion on research and development over the next six years, with plans to introduce 15 all-new cars or derivatives of existing cars in that time frame. One will be a fully electric concept car, which, if it goes to production, will be even more of a game changer for the brand than the Sport Series has been.
So there's going to be plenty to see. The McLaren 570S Spider is just a fraction of it. Stay tuned.