In collaboration with British custom-made wallpaper house de Gournay, supermodel Kate Moss presented a new wallpaper design collection at her London home, revealing her fondness of luxury interiors.
Moss' film-noir-inspired bathroom features contemporary chinoiserie patterns with delicately painted blooms, displaying a vintage crystal chandelier, embroidered silver drapes and other tasteful wall decor.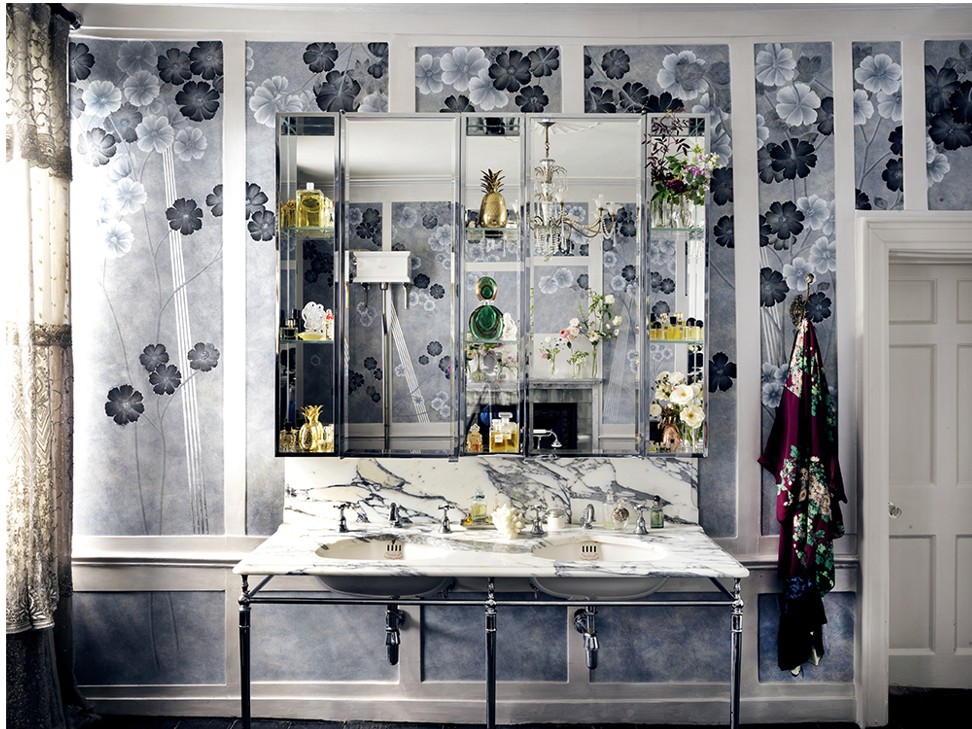 When designing the supermodel's bathroom, de Gournay created custom-made hand-painted floral wallpaper titled "Anemones in Light" based on her favourite time of day: dusk. The anemone flowers, according to Greek legend, are thought to symbolise luck.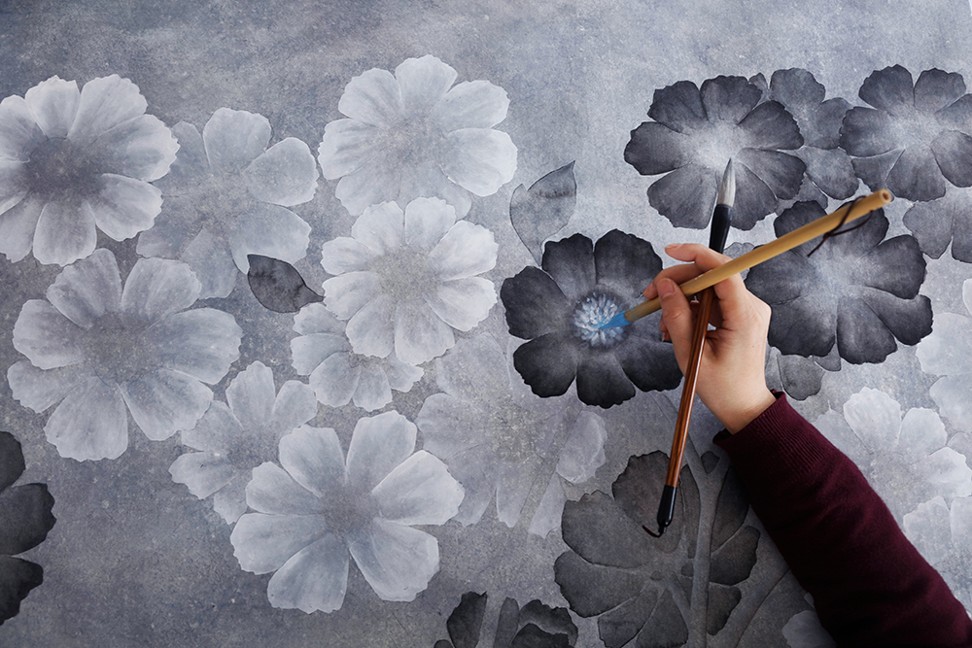 Luxury custom-made wallpaper is making a strong comeback
"I am open to exploring the possibilities in the world of interiors as I've enjoyed it so much," Moss says of the collaboration.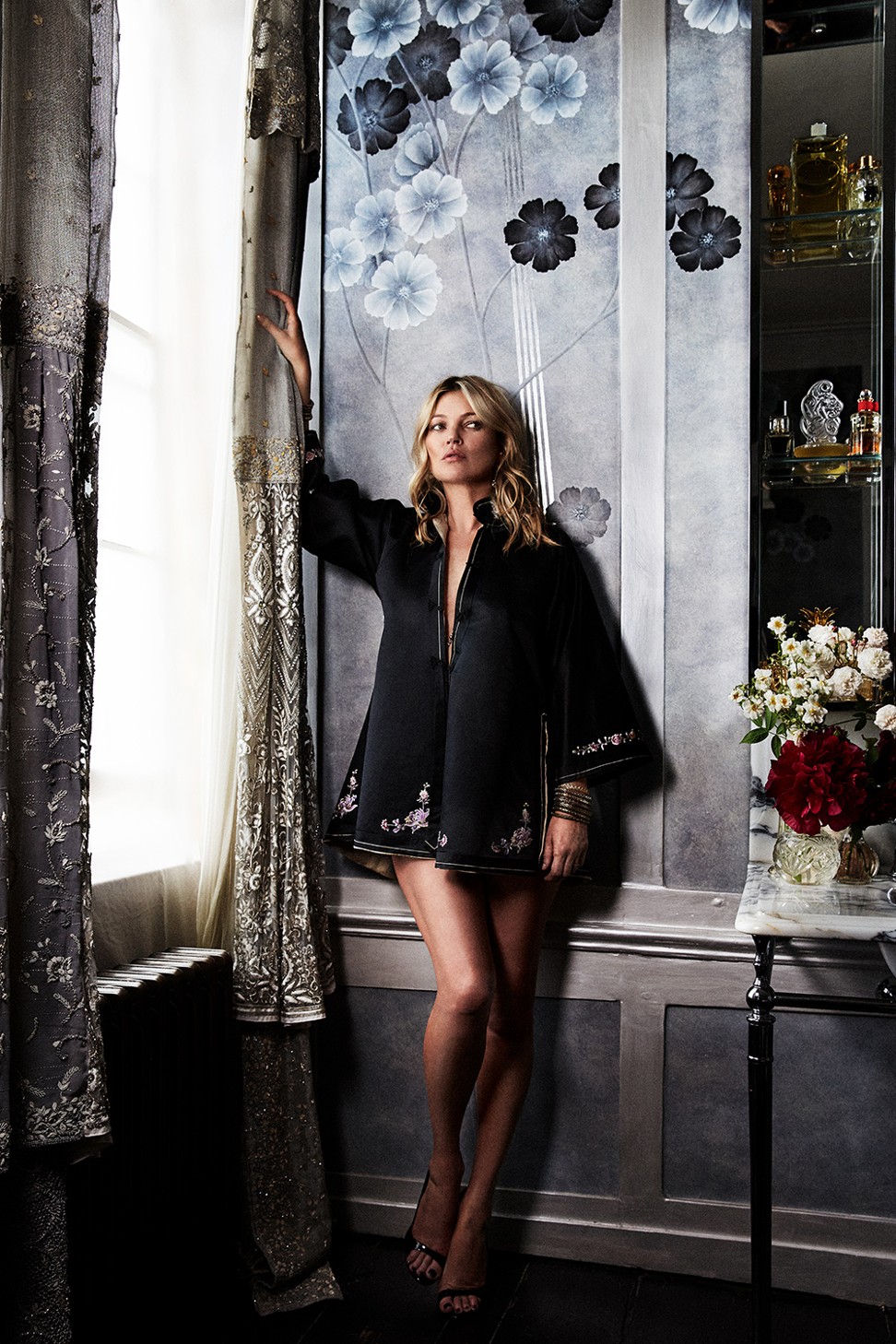 "Anemones in Light" is a result of the intimate creative collaboration between Moss and the brand's creative director, Jemma Cave.
"Anemones in Light" is to become part of de Gournay's permanent collection of wallpapers, available for purchase in showrooms around the world.
Watch: STYLE's autumn/winter 2017 shoot takes de Gournay as it's backdrop:
Even wallflowers can be bold when dressed in the best autumn has to offer