Car collectors consider their automobile collection their prime investment. When you have splashed out on your dream cars, there's no point hiding them in a backyard garage or basement car park.
Car collectors need a creative pavilion to store and showcase their coveted collections.
Andrew Burdick, associate partner at Ennead Architects and director of Ennead Lab, has the perfect solution. To Burdick, a garage is a space that boasts good memories. "The garage has always been a place where technology and human experience merge," Burdick says. It's not just a hi-tech innovation – it's a shelter [for cars] and a space for social interaction, which Burdick refers to as "garage culture".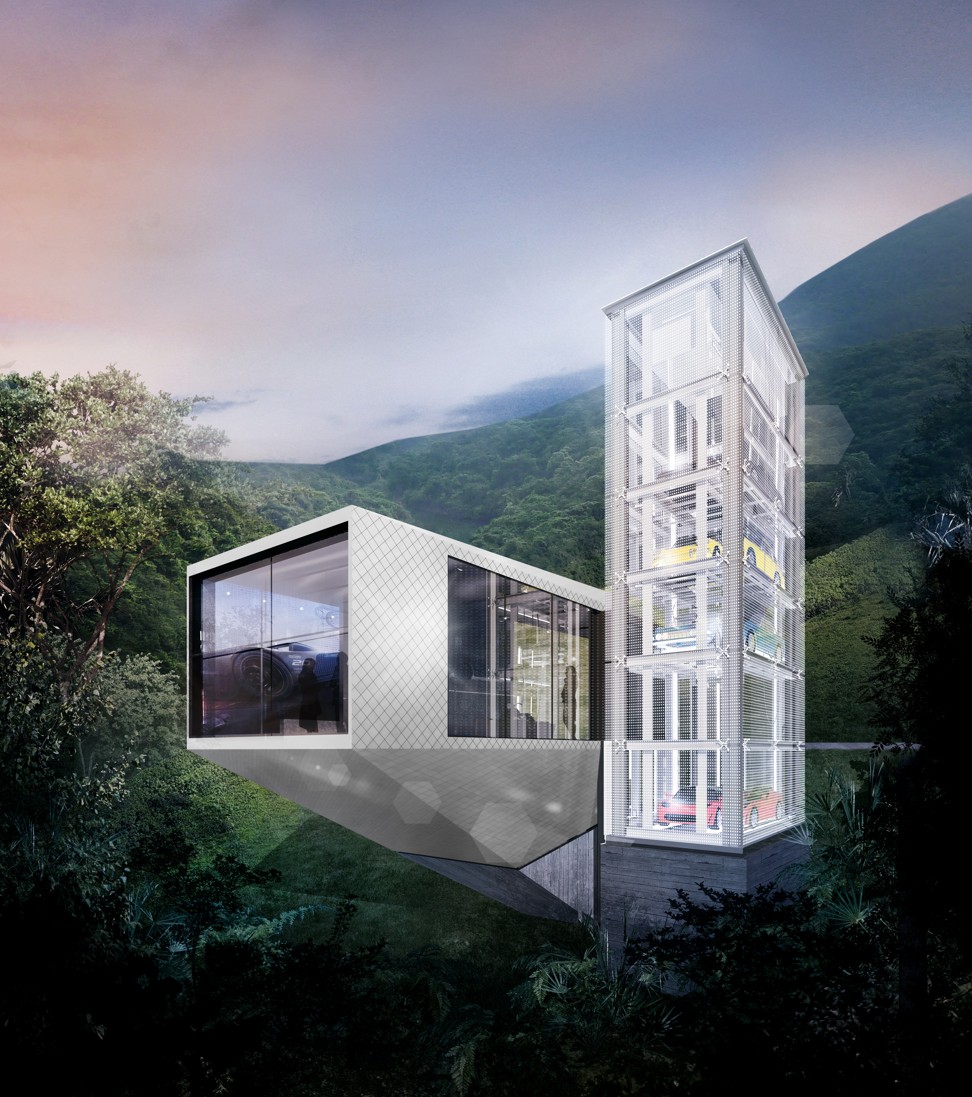 He recalls time spent with his dad in the garage restoring vintage Volkswagens, and being inspired by his brothers who showed him images of innovative car designs.
In view of the growing need for cutting-edge electric vehicles and the rapidly expanding market, Burdick has come up with a hi-tech tower where technology and space come together to support different activities and create "enriching, fulfilling and authentic experiences".
Ralph Lauren holds fashion show in his private garage
To fulfil the needs of a 21st century car fanatic, Burdick has come up with a dream garage. There is a charging station, built upon Ennead Lab's previous charging tower project for electric cars. Meanwhile, the garage is also a "toy box" which serves as a hi-tech workshop, a showcase and a retreat for car collectors.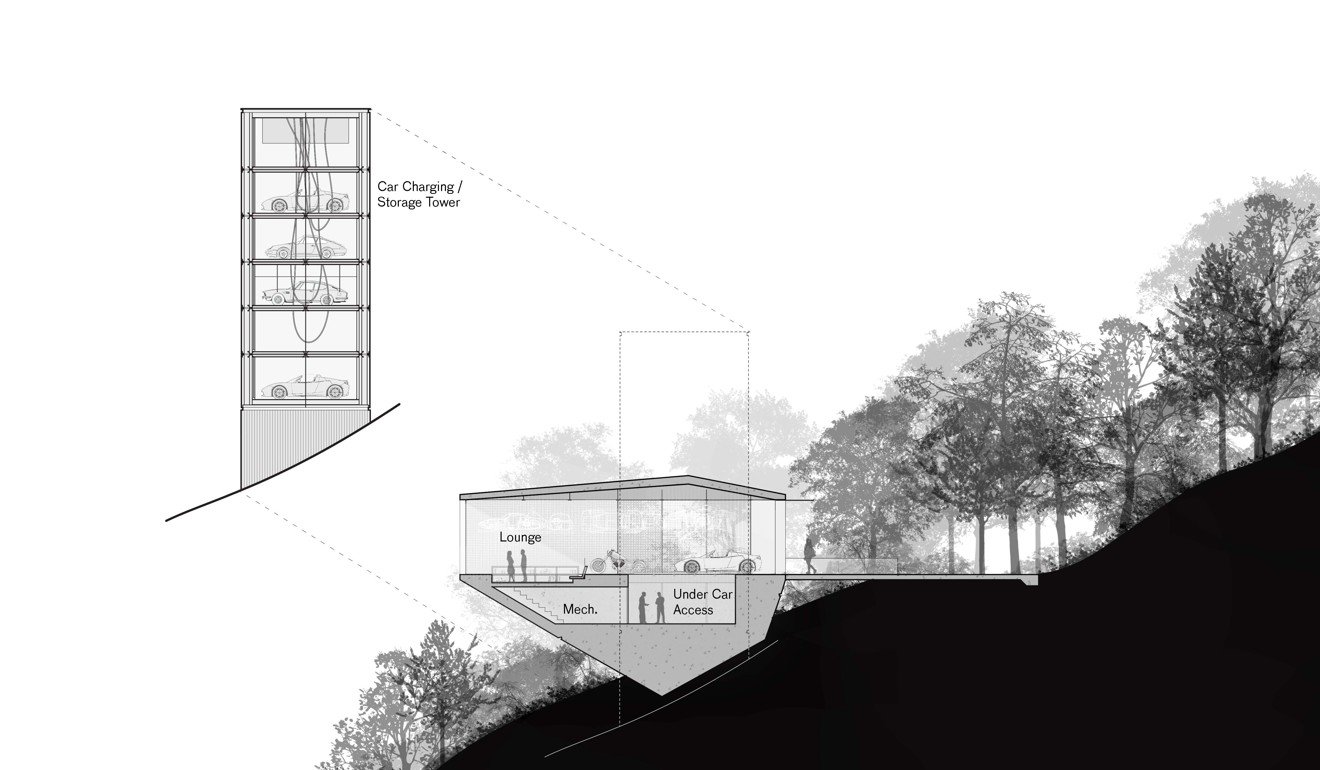 At its most basic, the building is for storing cars. Instead of the horizontal arrangement in most garages, cars are stored vertically in Burdick's tower to save space and minimise ecological footprint.
The tower is wrapped by two glass facades. According to Burdick, the inner glass facade generates a waterproof, airtight and air-conditioned space for the cars. "It creates a museum-quality showcase for automobiles," he explains.
Electric flying car offers a solution to heavy traffic – for HK$144 million
Inspired by an earlier design for the William J. Clinton Presidential Center in Arkansas by Burdick's mentors, the outer facade is a semi-transparent glass rain screen to shade the building from excessive heat and sunlight.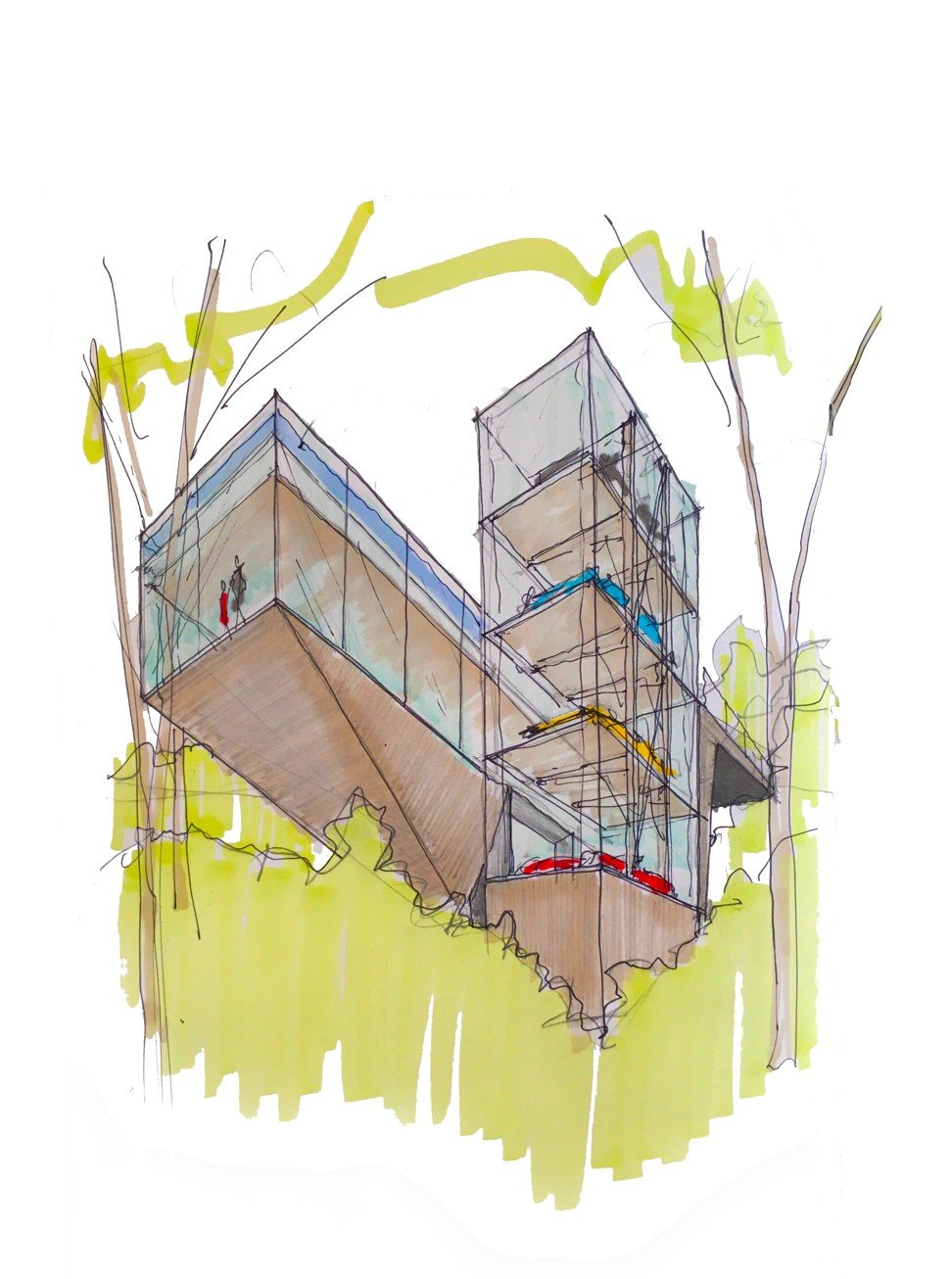 Apart from storing precious cars and recharging electric cars, the interior is also a space for the owner to socialise with and entertain friends. There are digital screens on which the latest car race, movies or video games can be played. It can also serve as a digital panel to provide information about the car collection.
This Renaissance man cave could be yours for HK$15.7 million
There's a digital screen right next to the charging station. It is connected to a mobile phone app and displays the car's charge levels and other diagnostic information.
"This puts all mechanical and technical information at the owner's fingertips," Burdick says.

This design is not only an architectural showcase, but a retreat for car enthusiasts and collectors, he adds.
Breakdown of Costs:
DESIGN AND EXPERT CONSULTANT FEES: HK$5.07 MILLION
CONSTRUCTION: HK$25.94 MILLION
CAR LIFTS: HK$6.24 MILLION
LIGHTING: HK$780,000
DIGITAL TECH: HK$1.56 MILLION
CONSTRUCTION CONTINGENCY: HK$3.47 MILLION
TOTAL: HK$43 MILLION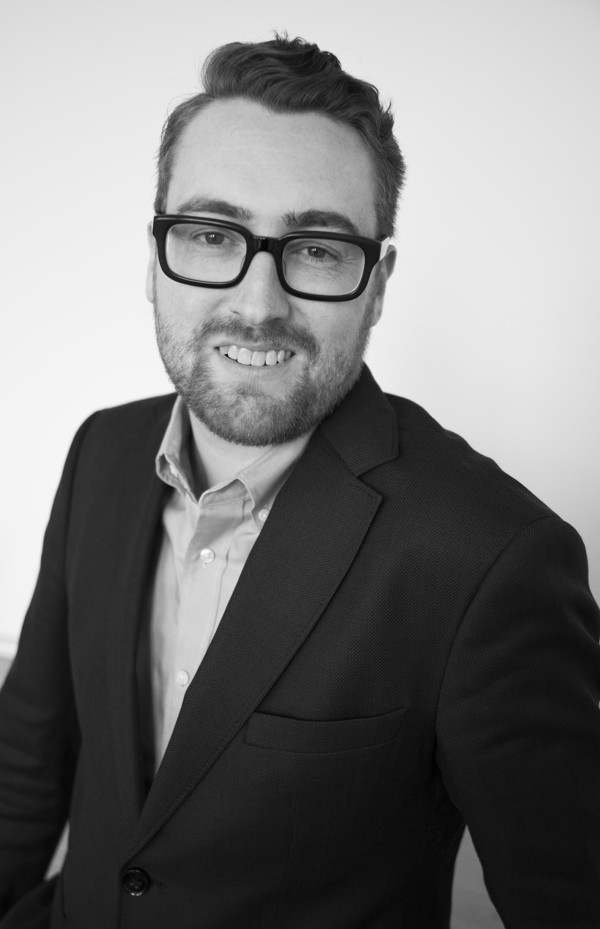 Architect and design activist Andrew Burdick is an associate partner at internationally acclaimed studio Ennead Architects, based in New York and Shanghai. His portfolio spans across borders and a broad range of research areas, with projects focusing on public space-making in Chinese cities, and the reopening of the High Bridge connecting Manhattan and the Bronx in New York City. The industry veteran is also the director of Ennead Lab, which aims to develop innovative design, impactful research, and strategic partnerships. Burdick's innovative creations and research have won him numerous international commendations, including being named a finalist for the Philips Livable Cities Award and profiled as one of 16 up-and-coming designers as part of Coolhunting.com's Icons series.