Full of functionality and fitness features, the Apple Watch Series 3 is a very sleek smartwatch.
Turn ons
– Interface is smooth to operate and intuitive
– Fitness features and app motivate and track you
– Waterproof
– Wristbands are super easy to change and comfortable
– Affordable price for what it does and its quality of build
– Works well with other Apple products
– Accessories are well designed – even the Hong Kong plug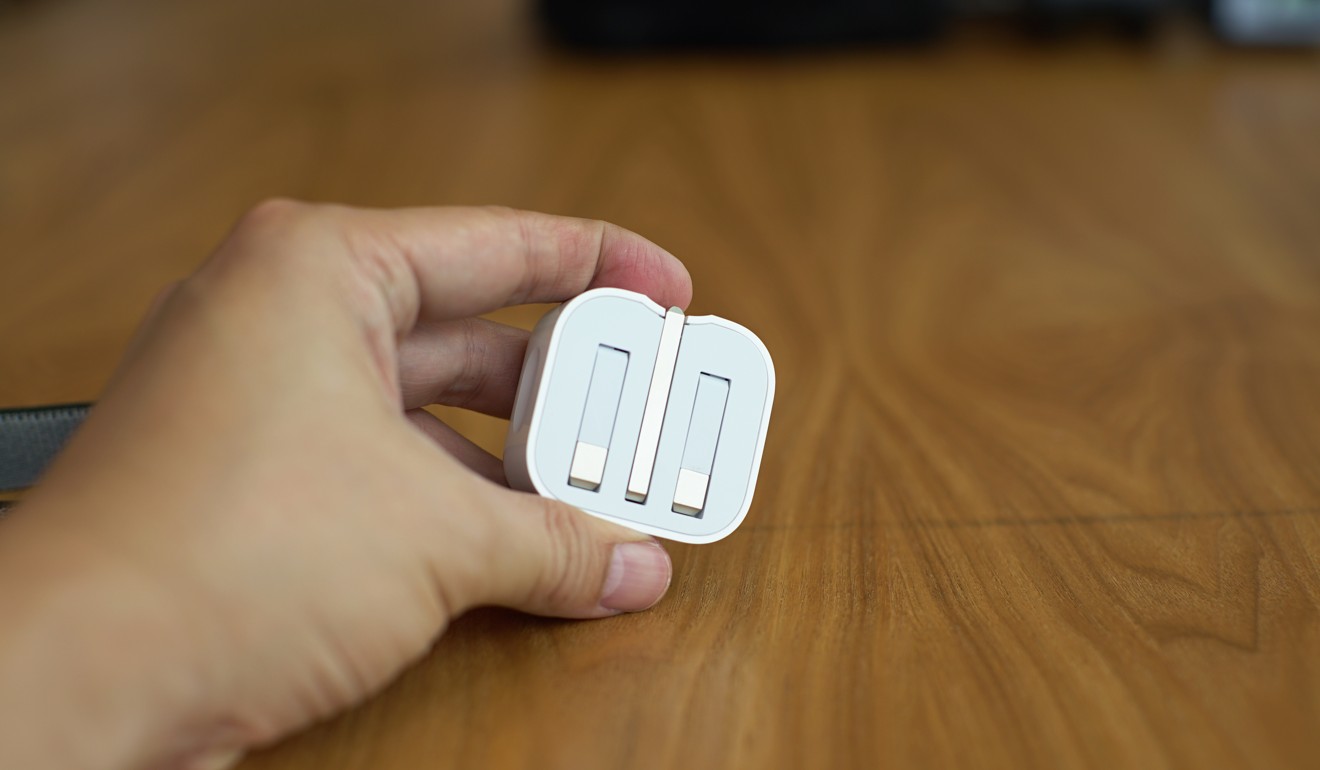 Turn offs
– Apple has played it safe in its design of the shape and look
– No LTE in Hong Kong – at least not yet
I travel a lot, and swim and workout often, so I was naturally interested in the Apple Watch Series 3. And when I heard about its Long-Term Evolution (LTE) feature, I was already sold on having one. But then I found out that the LTE version is not available in Hong Kong, which gave me some pause for thought.
Nonetheless, after a few days of wearing the test model, I discovered that the Apple Watch Series 3 can do so much that the only other thing I could wish for is that it had a little more style.
It is comfortable to wear and so light that it's easy to forget you're wearing it until it vibrates and notifies you that you've been a couch potato for too long.
Review: Louis Vuitton's Tambour Horizon smartwatch lacks fitness features, but oozes versatility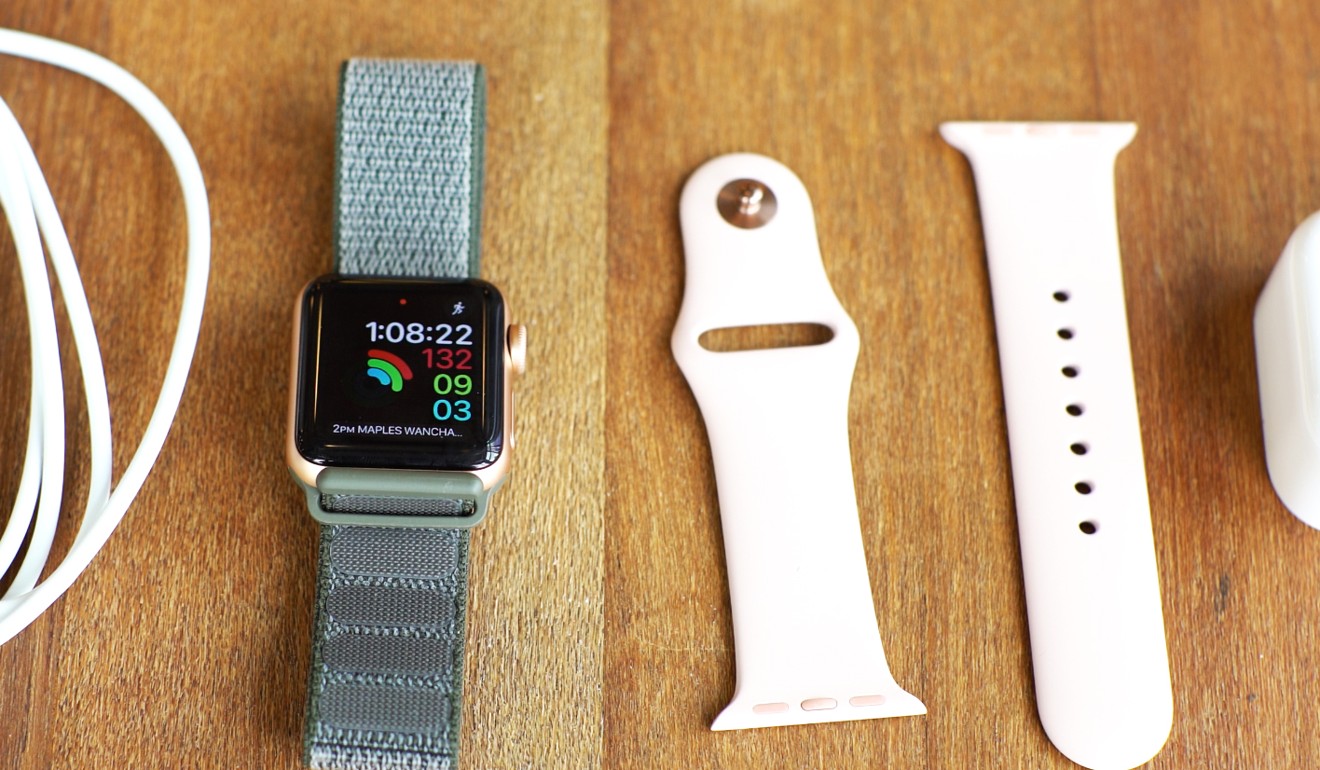 How easy is the interface to use?
The screen provides a silky smooth interface for touch navigation. The dial and button are helpful too, enabling the wearer to toggle between apps or raise the volume. The screen is similar to the iPhone screen, only smaller.
How well does it work with my phone?
It's an Apple product, so integration with an iPhone and other Apple products shouldn't be a problem. But apps I like, such as Spotify, WhatsApp, and Amazon music, didn't automatically connect. These are popular apps and I would have preferred it if they had appeared right away, without the need to configure them.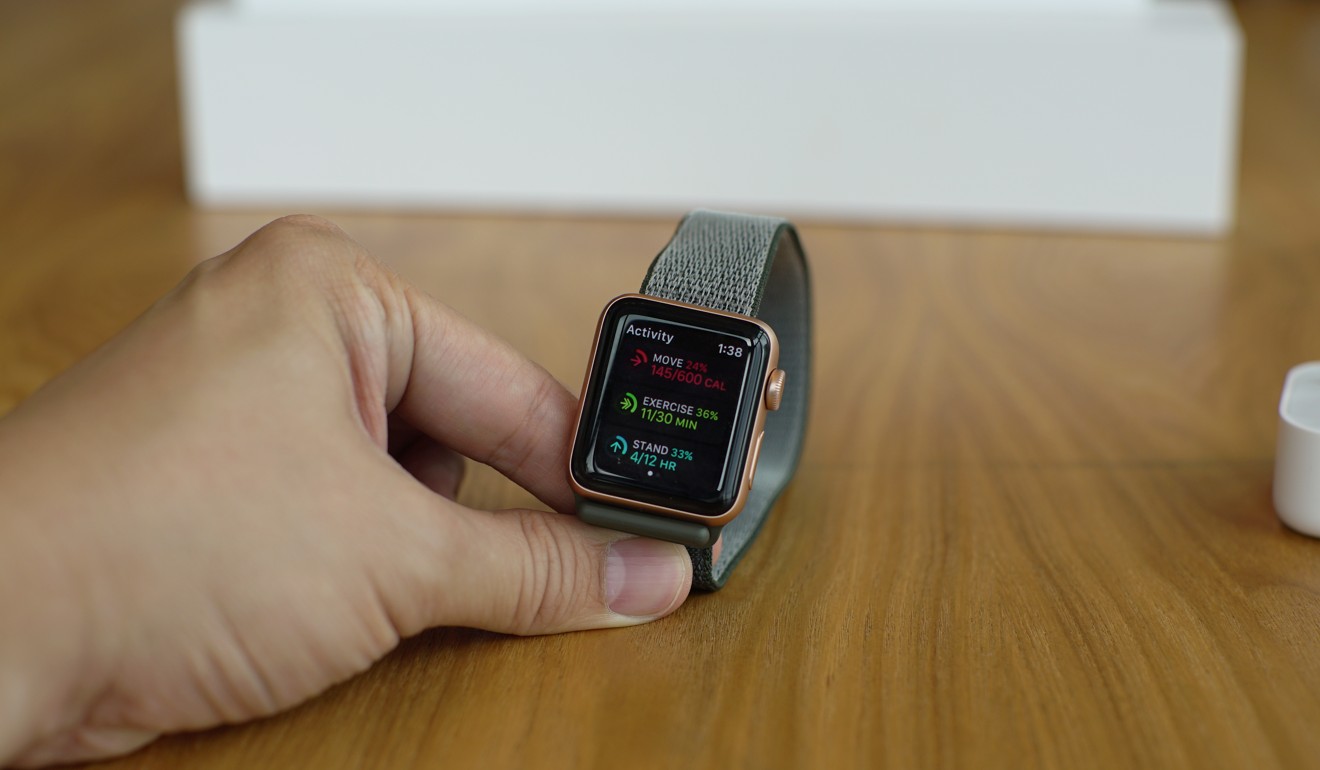 iPhone X, iPhone 8/8 Plus compared: specs, prices and launch dates
What fitness features does it have?
The fitness features are probably the number one reason for buying the Apple Watch Series 3. It's waterproof and can track your swim laps. You can set goals and track other activities too. It also has a built-in heart rate monitor.
Playing music
You can play music from your watch without having your phone with you – although you'll need to buy a set of Bluetooth headphones.
Can it be worn with panache?
To wear the Apple Watch Series 3 with panache, you might need to customise it or trick it out with some bling. But, even then, it still feels more like a gadget than fashion item.
Should it be on my wish list?
I want to buy one because I plan to use it for tracking my swimming, but may wait for the LTE feature. Hopefully Hong Kong will get around to making a deal with Apple soon.
Overall score: 8.5/10