A British car powered by a fighter jet engine, which aims to break the world land speed record by travelling 300 metres in the blink of an eye, has successfully completed its first public test runs.
The British Bloodhound Supersonic Car (SSC), driven by Wing Commander Andy Green, a Royal Air Force fighter pilot, reached a speed of 337.9km/h in just eight seconds on a 2.7km-long stretch of runway at Cornwall Airport Newquay, in the south of England.
The car behaved brilliantly … We wanted to demonstrate the car is ready to go faster and the team is ready to go faster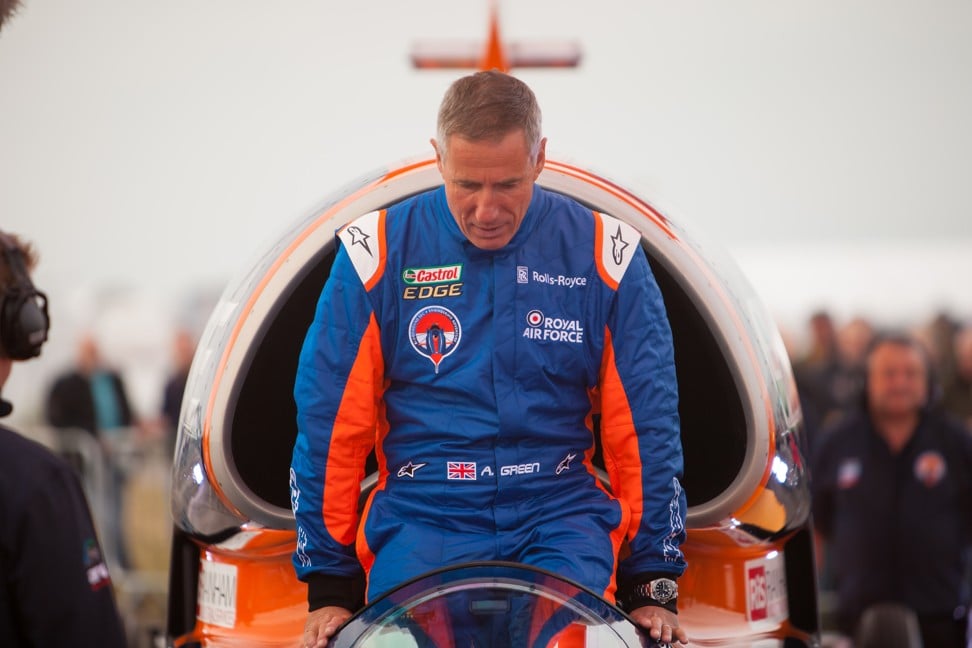 "The car behaved brilliantly," Green told The Telegraph after the two test runs. "We wanted to demonstrate the car is ready to go faster and the team is ready to go faster."
Green will be driving the car – a combination of a jet engine, Formula One racing car and a spaceship – when he tries to smash the 1,000mph (1,608km/h) barrier by travelling 1.6km in only 3.6 seconds on a dried-out lake bed in the Kalahari Desert, in South Africa, in 2019. That is the equivalent of travelling the length of four and a half soccer pitches laid end to end every second.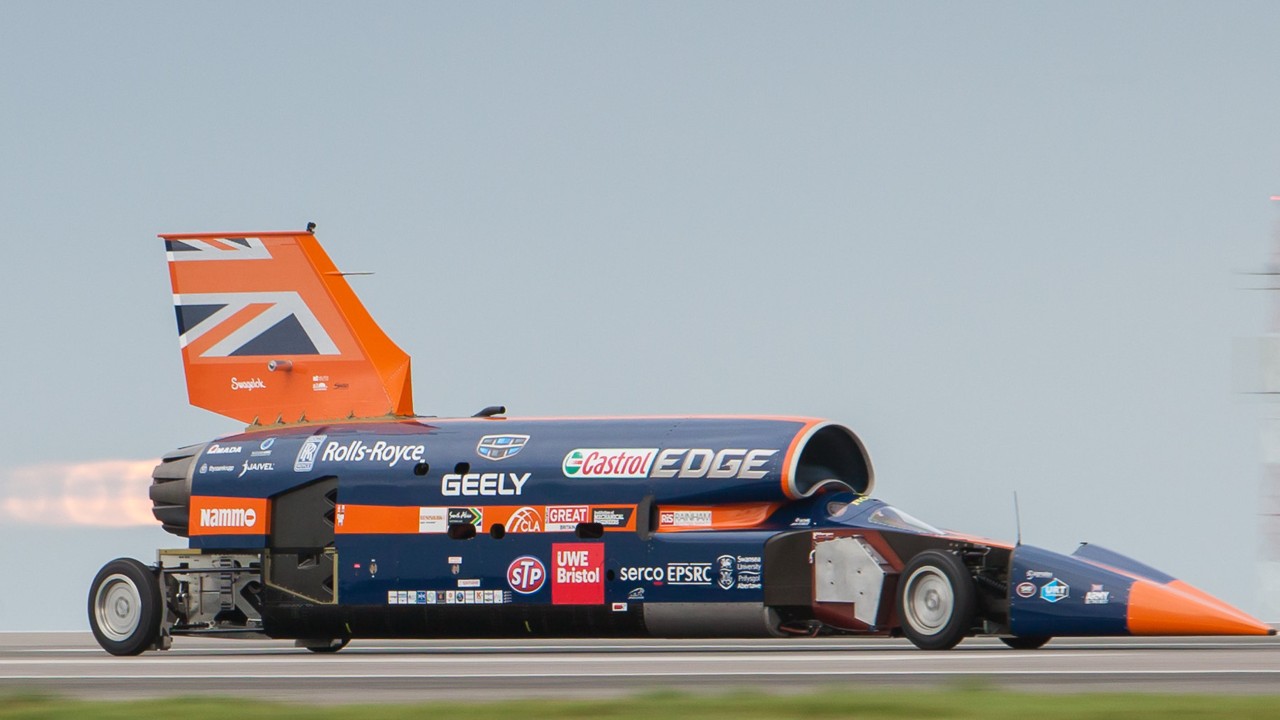 The 3.4-metre-long Bloodhound's Rolls-Royce EJ200 jet engine, which weighs one tonne, is capable of producing 135,000 horsepower. That's more than six times the power of all the F1 cars on the starting grid put together.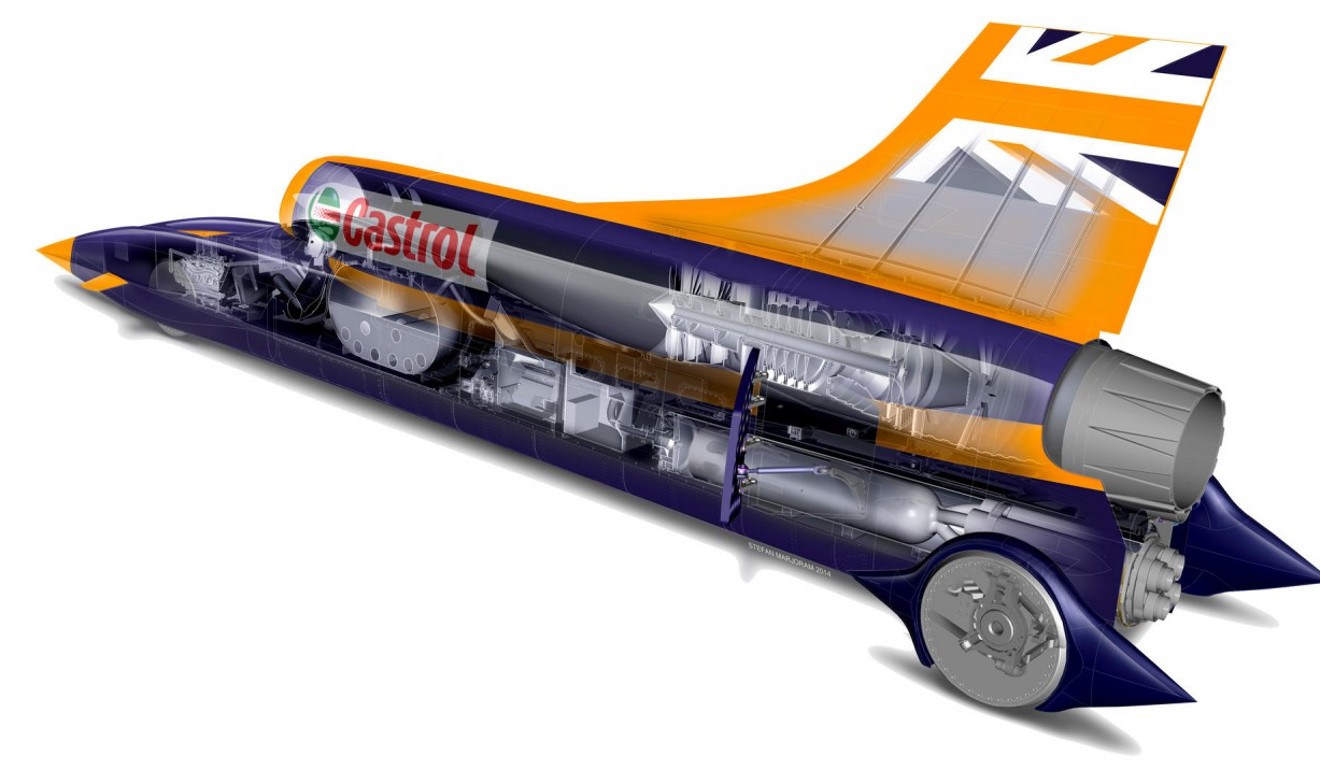 A crowd of about 3,500 enthusiasts turned up to watch the car's test run last Thursday, which led to the airport being closed to air traffic for 90 minutes.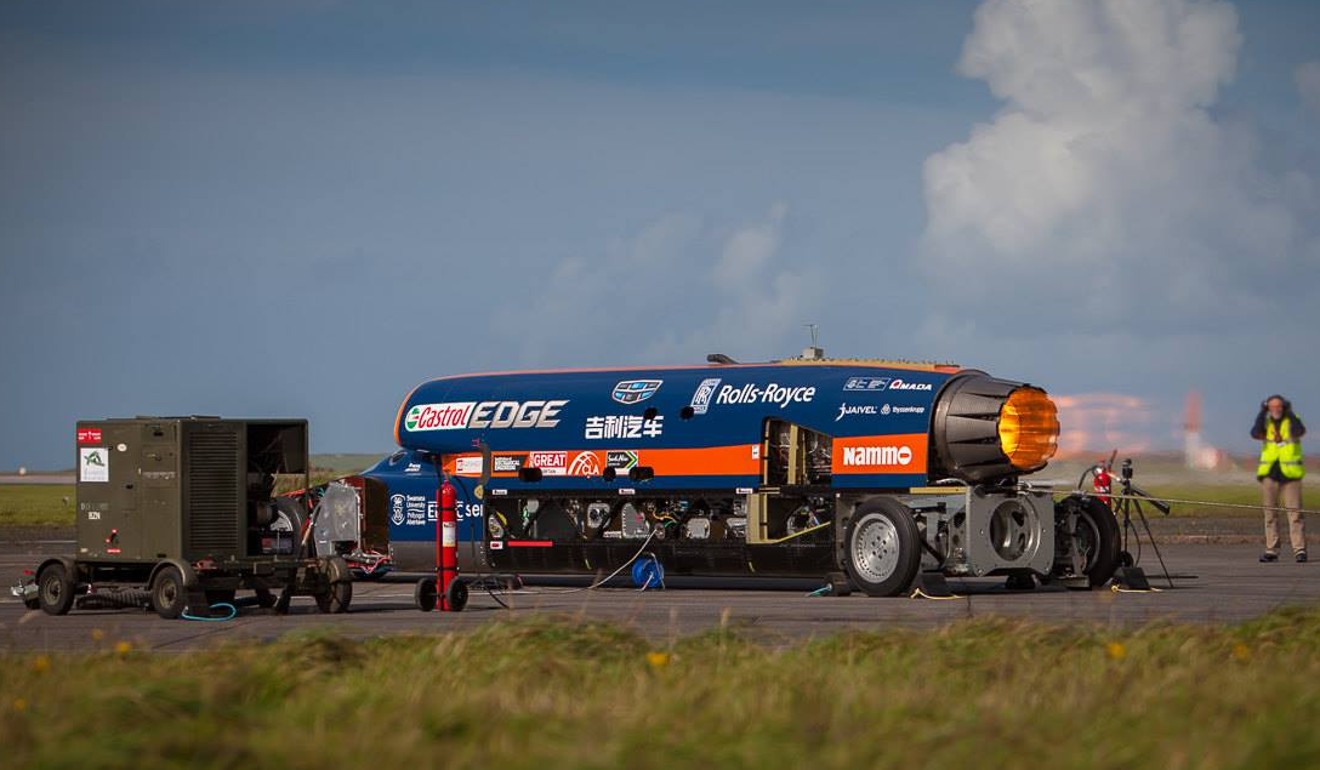 Inside Bloodhound SSC, the car aiming to crack the 1,000mph mark
The car's public appearance marks the end of a month of tests on the car's engine – sourced from a Eurofighter Typhoon – steering, brakes, suspension, and data systems.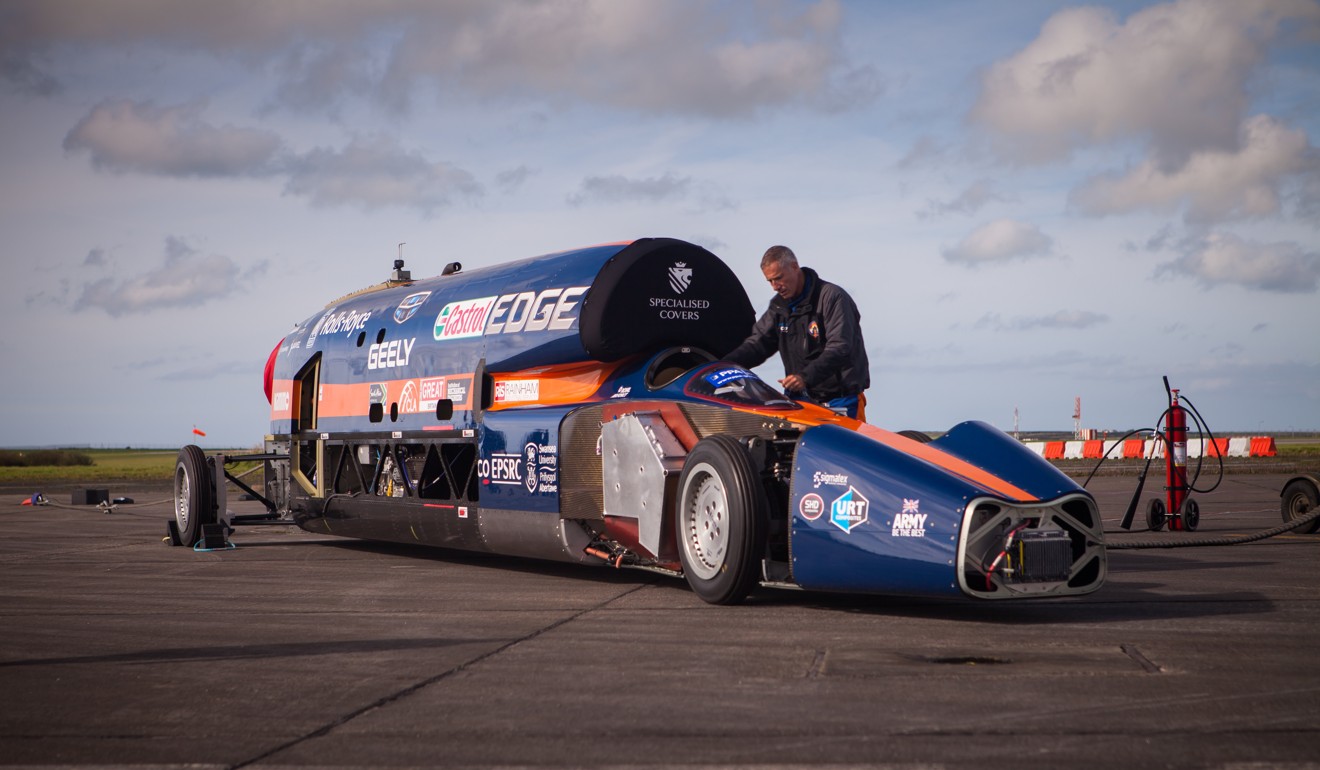 "Two back to back runs, the longest runs we've done, the highest speeds we've done, the most energy going into the brakes," Green told The Independent.
"It was hotter and harder work than I was expecting."
Andy Green will aim to break the land-speed record in his ultimate hybrid-engine supercar
Green holds the current world land speed record of 1,228km/h, set in October 1997 at the wheel of the British car Thrust SCC. But he is not alone in wanting to break his record. Two rival cars, the Aussie Invader 5R and North American Eagle, are also hoping to claim the world land speed record.
The Bloodhound project is an international education initiative to motivate and inspire children to take up STEM subject – science, technology engineering and mathematics.