The 2018 Ferrari GTC4Lusso T is probably not the car you buy if you already own a Ferrari.
The "T" is the turbo version of the GTC4Lusso with fewer cylinder,s but higher torque; a more-aggressive engine note; rear-wheel-drive, and a lighter, wilder, more ethereal feel from behind the wheel in the best way possible. Where the GTC4Lusso is powerful, the new GTC4Lusso T is polished.
Where GTC4Lusso is suited for inclement weather and uneven roads, the rear-wheel-drive T version is best for showing off your newly acquired membership into the Italian exotics family, since it's likely the first one you've owned.
Ferrari's CEO wants to make two changes that will change the luxury carmaker forever
That's because, statistically speaking, you're much more likely to buy a higher-performance Ferrari you take regularly to the track (if that's not the one you already own) or the even just the GTC4Lusso (sans T).
According to Ferrari, 70 per cent of the buyers of the Ferrari California were new to the brand; the expectation here is that those buying into the GTC4Lusso line will approximate that percentage.
In fact, the GTC4Lusso T is the car you buy if you do not yet own a Ferrari. If you do buy it, you're in for a treat. It is more thrilling to drive than its V12 counterpart.
The next logical step
Consider this two-door, four-seater the next stage in the evolution of Ferrari's gran turismo line. In fact – and Ferrari wouldn't confirm this for me (I ask every time the company puts me in front of an executive) – consider it part of a progression toward an SUV-style vehicle. I'd bet on it.
Pietro Virgolin, the product manager of the Ferrari GT line, told me last week he predicts that half of the buyers of the GTC4Lusso T will be totally new to Ferrari. And that number of new Ferrari owners will soar when the SUV arrives.
Lamborghini expands in Macau with opening of 10,000 sq ft showroom
Anyway, Ferrari gave us the similarly styled FF in 2011, then introduced the GTC4Lusso (GTC stands for "grand turismo coupe") to replace it last year. These steps are important because, even though the cars sell far fewer units than the California or 488 (Ferrari declines to specify), they allowed the devoted Ferrari buyer to stay within the brand when buying something a little more "practical". Before, that buyer would have had to turn to Porsche or Land Rover for an all-road grocery-getter.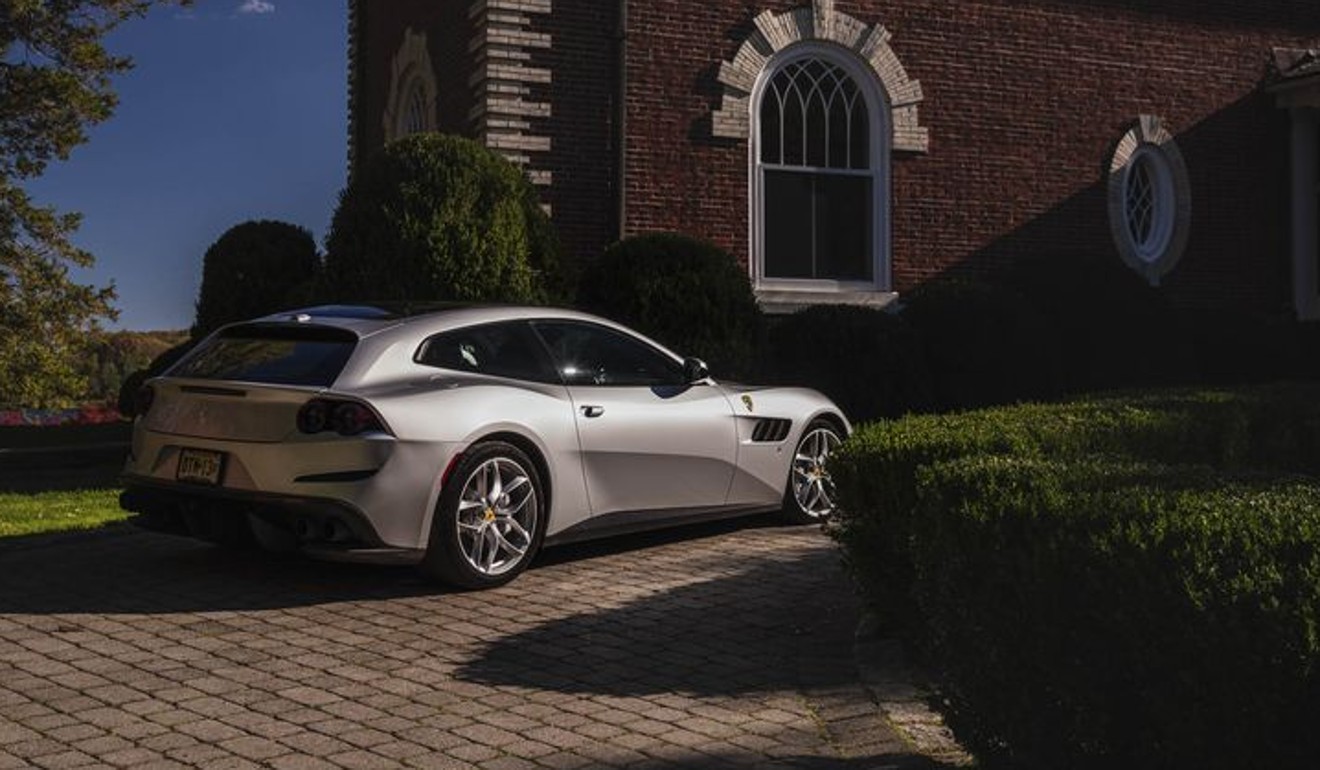 They also worked as case studies – Ferrari could see what type of people would splurge on an admittedly polarising in-style hatchback coupe.
"We have learned about this GTC4Lussot customer from the FF," Virgolin said. The bulbous, slingback shape is not a look for everyone, but it has a constituency, it turns out.
Classic cars gain value as interest from Chinese and millennial investors grows
Ferrari also learned that new young buyers don't necessarily care as much about 12 cylinders as the old guard does; the company is betting that these buyers value rear-wheel performance and the ability to tap into the brand's considerable cachet.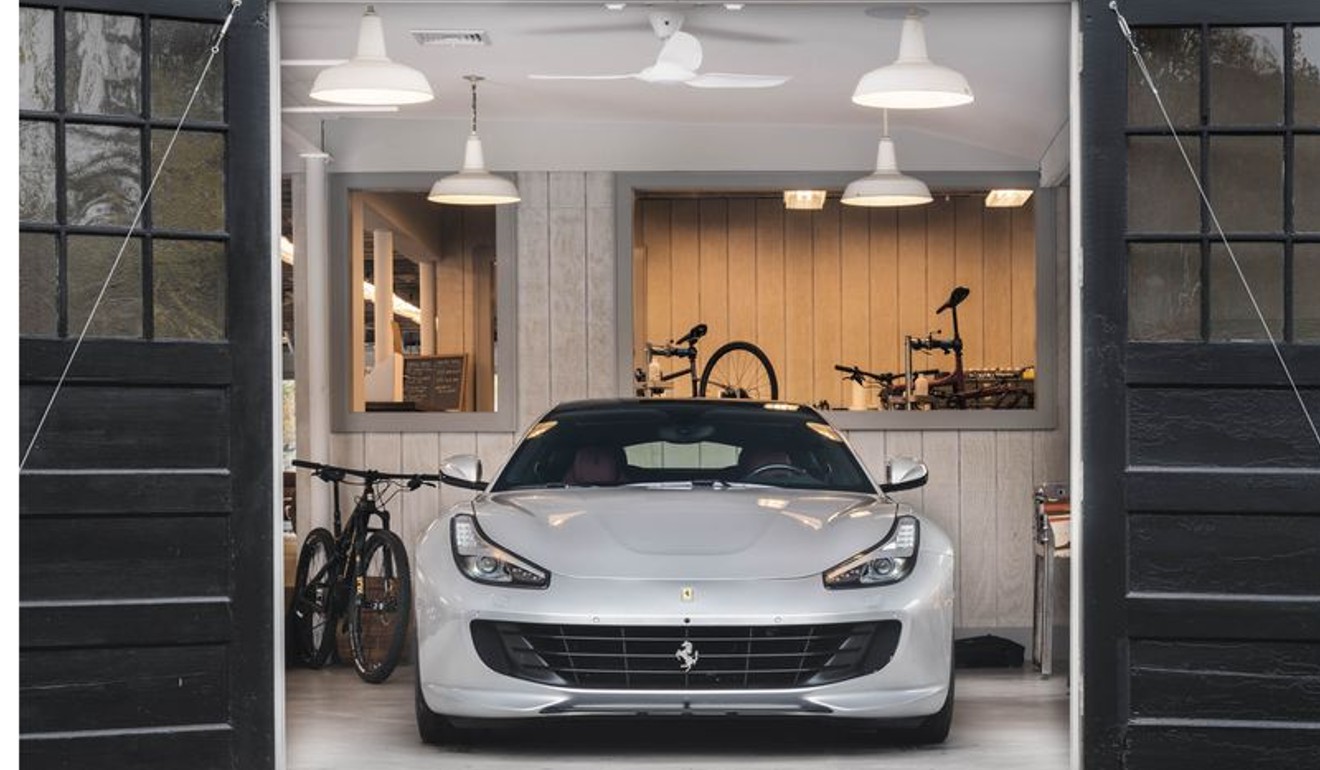 The buyer wants to feel something tangibly ferocious, even unpredictable. (By "young", I mean 30 or so; the brand's average across its fleet is 48. In the luxury car world, where the average buyer for many brands exceeds 60 years old, that's toddler-level.)
Enter the GTC4Lusso T. Despite its smaller engine, and even though it lacks a manual transmission, this stunning hatch feels like a serious driver's car.
The magic of the mechanics
The GTC4Lusso T is Ferrari's first four-seater with a V8 engine. This is significant because the brand has made its name with the aristocratic V12 derived from decades of Formula racing dominance. The older Ferrari contingent doesn't settle for less.
But the benefits of this 610-horsepower, 3.9-litre V8 turbo are myriad: 760 newton metres of torque, a higher engine speed at idle (closer to those of actual racing cars), better fuel efficiency, and unique sound when you rev. When you press the ignition button on this coupe, it starts with a roar rather than a scream.
Classic cars gain value as interest from Chinese and millennial investors grows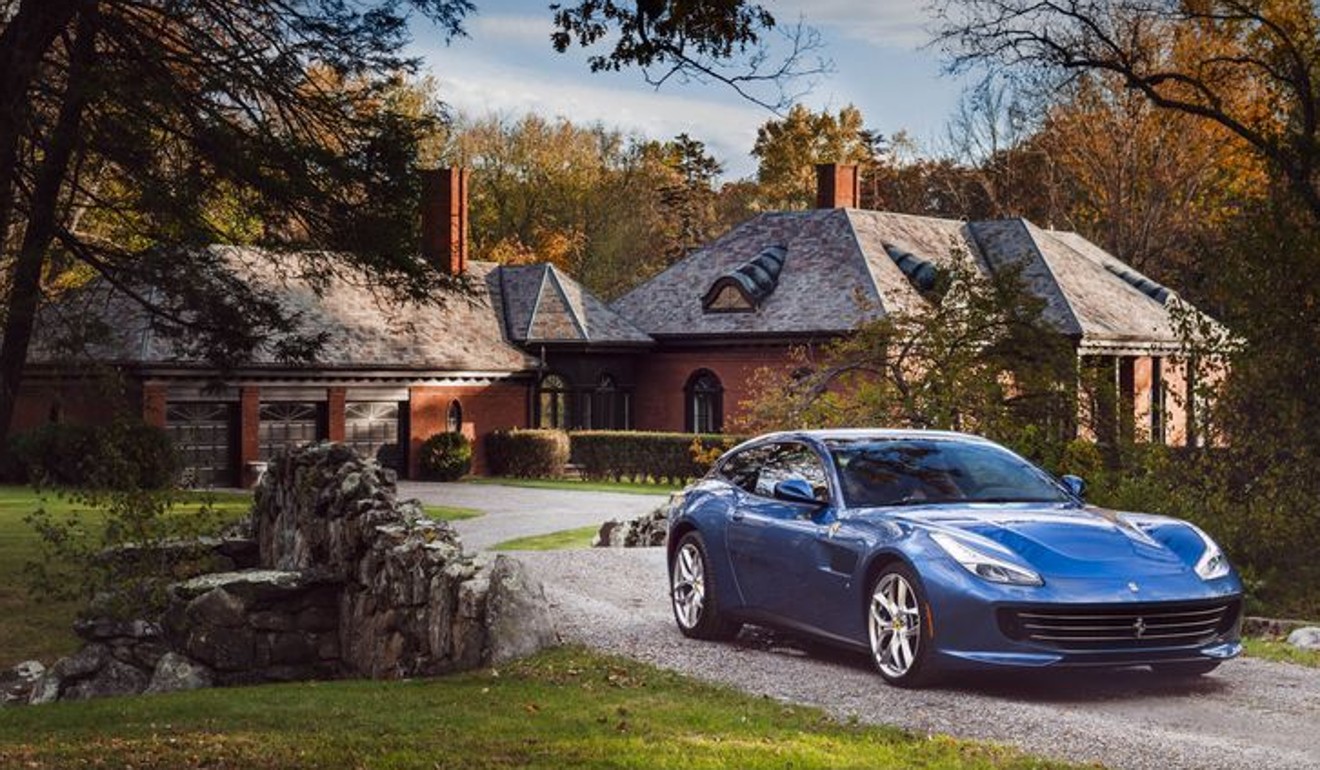 What's more, GTC4Lusso T (isn't that the longest, most awkward name ever?) comes with a super-sooth, lightning-quick, seven-speed, paddle-shift transmission and four-wheel steering on that rear-wheel-drive chassis. It is 159kg lighter overall than its predecessor, too, with an increased weight bias (46 per cent to 54 per cent) toward the rear. This means that when you drive it, the car shoots forward like an ultralight rocket. It's lighter to handle, more responsive to steering, and more nimble around corners than the GTC4Lusso.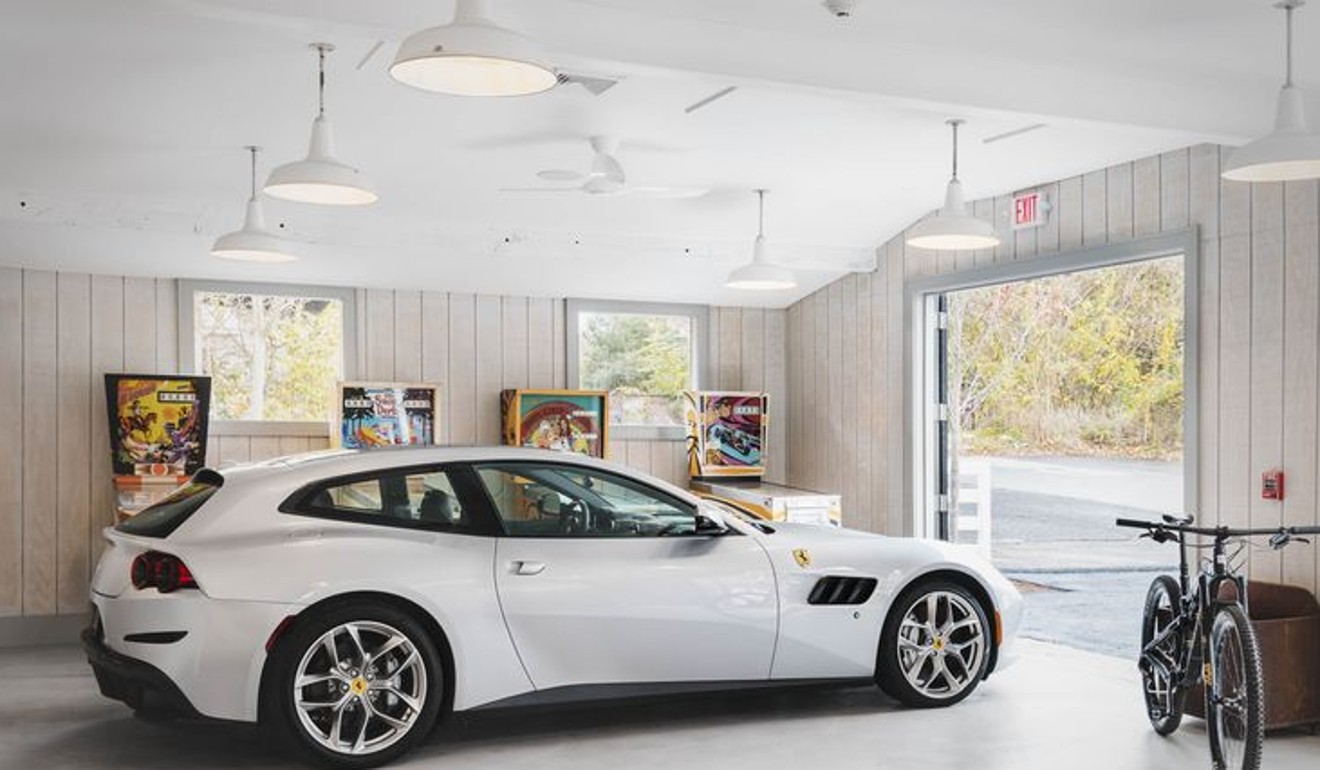 Ferrari confirms plan for utility vehicles and hybrid sports cars
There's also significantly increased throttle response – imagine razor-edge response time when you press the accelerator – and a lower body position over the chassis. Yes, even though it's a turbo. From behind the wheel, the contact with the road in this car is noticeably, thrillingly nearer and dearer than in the GTC4Lusso. Did I mention this is the four-seater you should buy to drift? Because it will. Don't ask me how I know.
Zero to 60 mph (96.5 km/h) is 3.5 seconds, or the same as the V10 Audi R8. Top speed is 320km/h.
Inside the cockpit of a Ferrari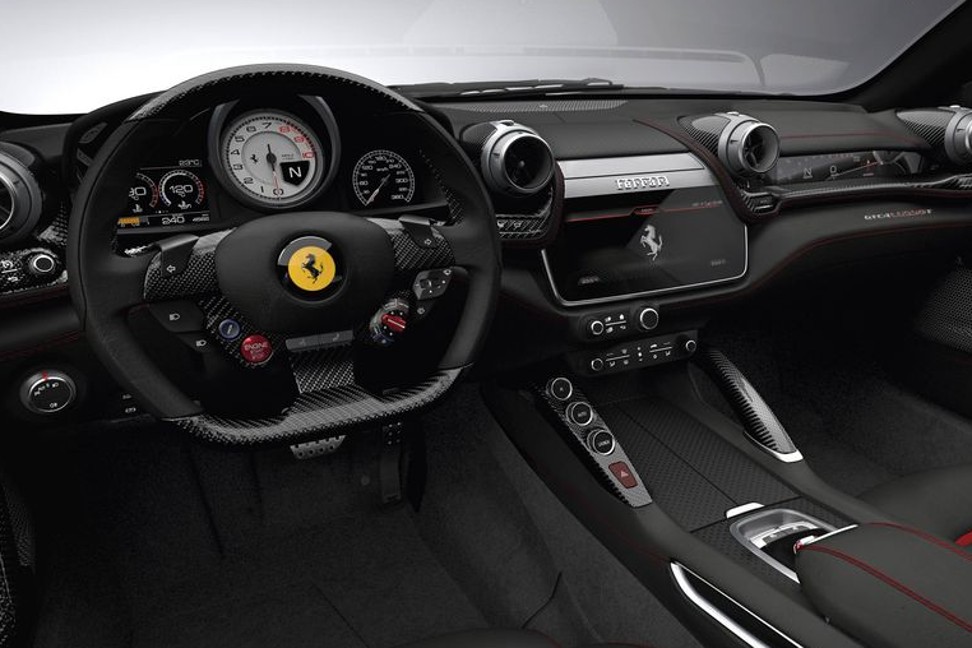 Fittingly, this car also is substantially quieter inside than the now-archaic FF. Ferrari says it's "55-per cent" quieter, but that's tough to quantify, isn't it?
When I took it up Route 17 in New York state last week, though, I had the definite experience that the GTC4Lusso T is a more elegant drive – both because of the hotter engine notes and because of the quieter cabin. The engine is louder in sport mode, by the way. Use it liberally.
Otherwise, the interior resembles that of other four-seat Ferraris: A 25 centimetre -plus touchscreen crosses the centre console, and round gauges, air vents, and cockpit buttons make you feel as though you're the captain of some interplanetary vessel.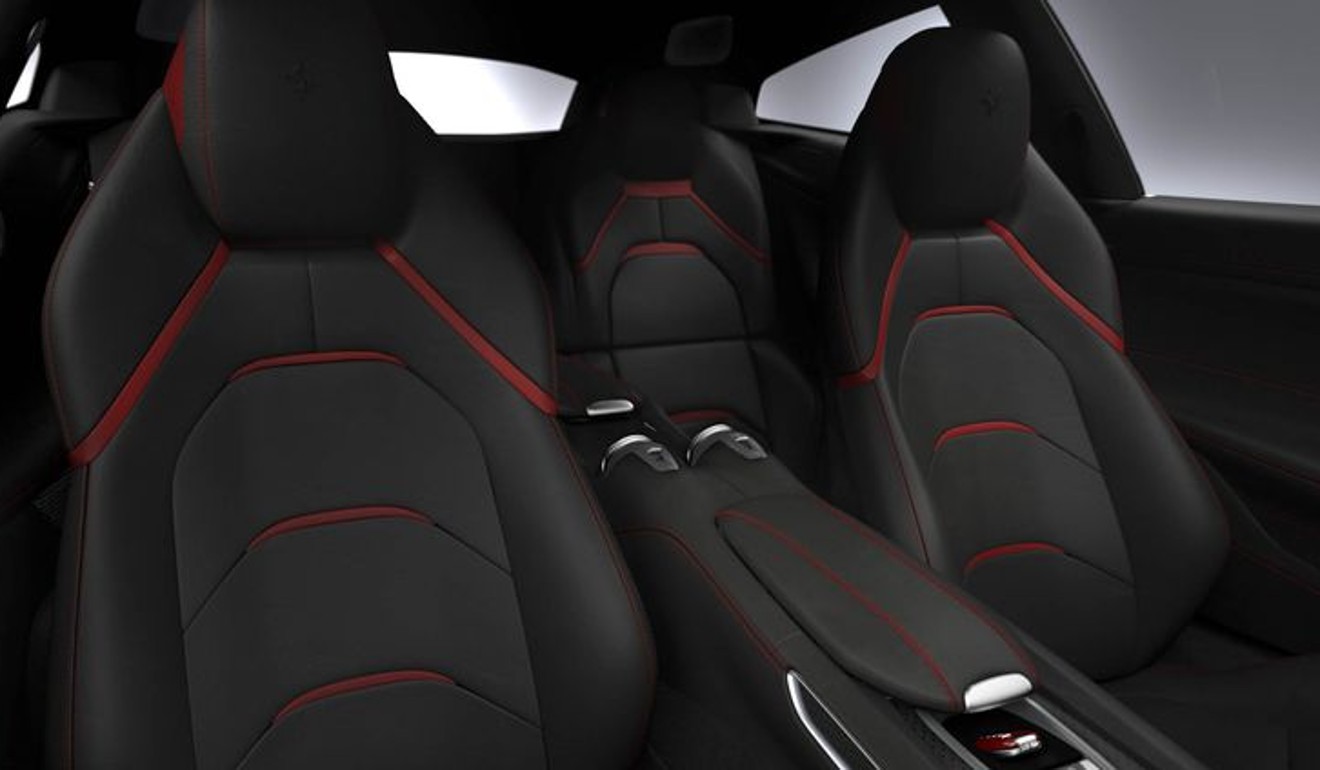 The rear seat is small, but not nearly as confined as that of a Porsche 911, which is added mostly to hold groceries or a backpack. The rear seats here are very useable, even for grown men or for me, a woman about their size. Ferrari even has a section on its website where you can see that any number of combinations of skis (yes, skis), snowboards, strollers, bicycles, and even guitars and amplifiers can fit in the back.
The other thing Virgolin said that his colleagues learned after all their research and development using the FF and GTC4Lusso was that "young" buyers enjoy their creature comforts – even on "supercars".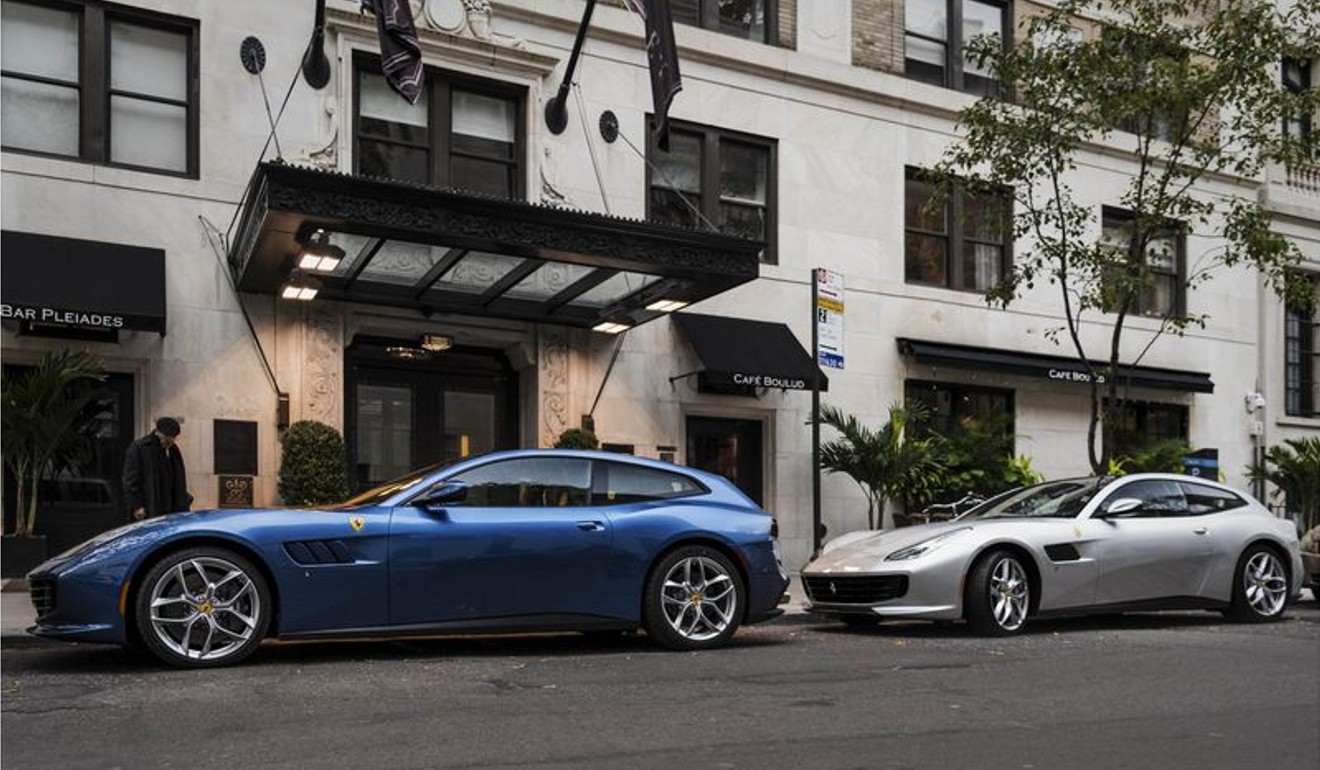 To that end, there are 15 different colours of leather hide for the seats and nine others for the carpeting alone, plus three different shapes of seats, 50 cm forged wheels, and more than a few options to have carbon fibre accents throughout. There are enough buttons on the steering wheel to satisfy even the most demanding geek – buttons to change the indicators, start the car, or adjust volume on the radio are present but not annoying.
When investing in classic cars, consider engineering, design and power
You can add Apple Carplay, a high-power hi-fi system, a true panoramic sunroof, and a computer screen on the passenger's side of the dashboard if you want to spend the extra money.
That brings us to the final clincher that makes this the surprising entry car for Ferrari – the gateway drug, if you will. At US$260,000, it costs US$40,000 less than the GTC4Lusso. You know, in case you want to get your toes wet without cresting the US$300,000 mark.
I predict that after this dip, you'll dive right in.