An apartment, retail, and office complex with an abundance of greenery is being built in the Egyptian capital, Cairo.
Designed by Paris-based architectural firm, Vincent Callebaut Architectures, the 4.8-million-square-foot complex will feature eight cylindrical structures covered in plants, which the designers call "mega-trees".
Construction began in 2014 and will be completed by 2019, Callebaut told Business Insider.
Check out what the futuristic complex, dubbed The Gate, will look like.
The Gate is being built in Cairo's Heliopolis district.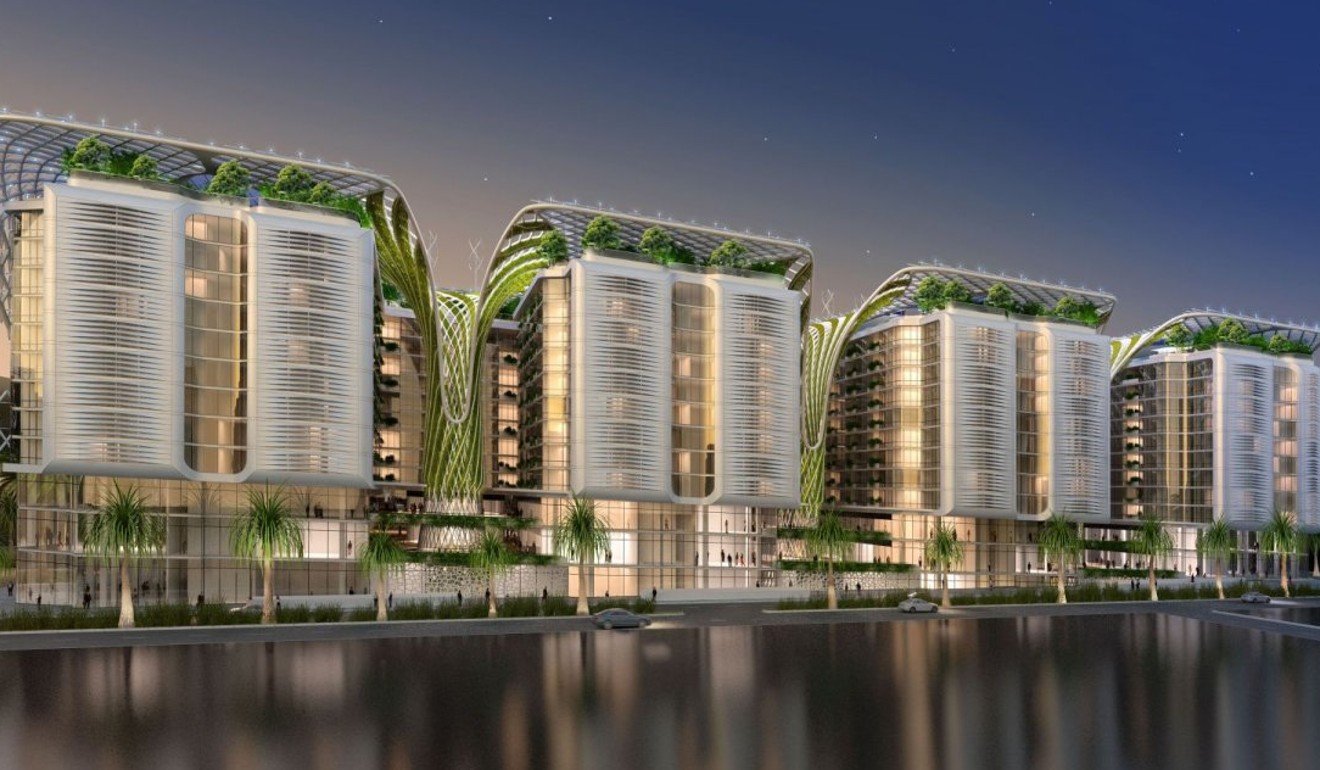 The project was commissioned by Egyptian developer Abraj Misr.
Smog-eating 'vertical forest tower' in Netherlands will feature luxury apartments and 300 plant species
Eight buildings will intertwine to form the complex.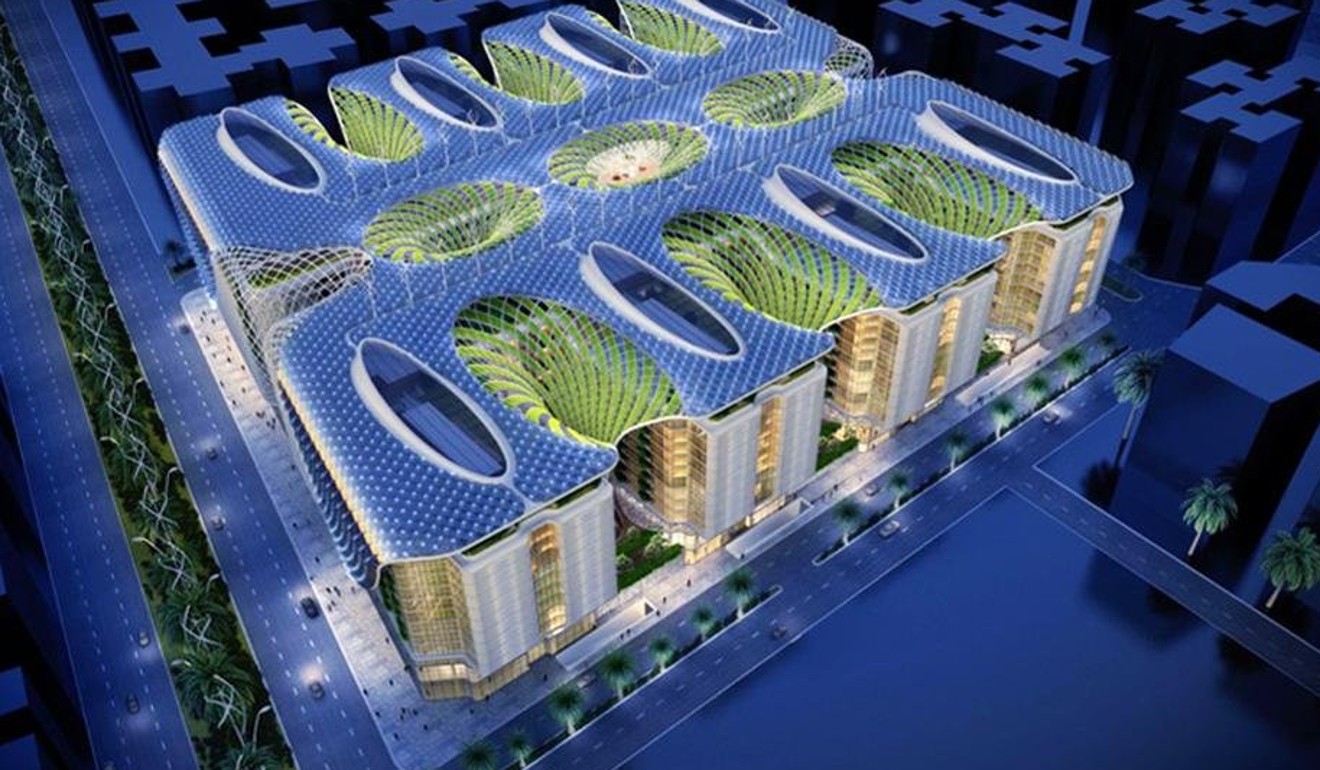 The top floors will be connected by pedestrian bridges, and offer playgrounds and small gardens growing fruit and vegetables.
There will also be an infinity swimming pool.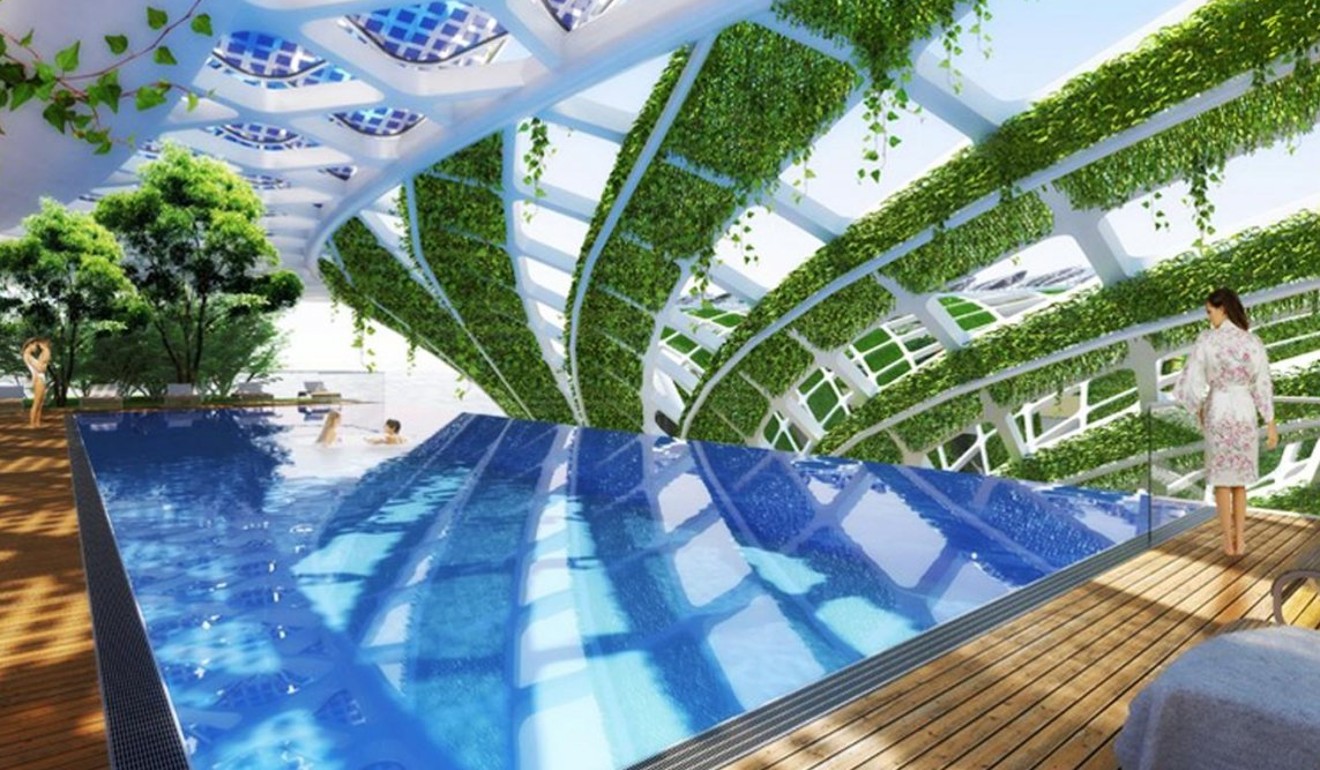 The Gate will include three floors of office space ...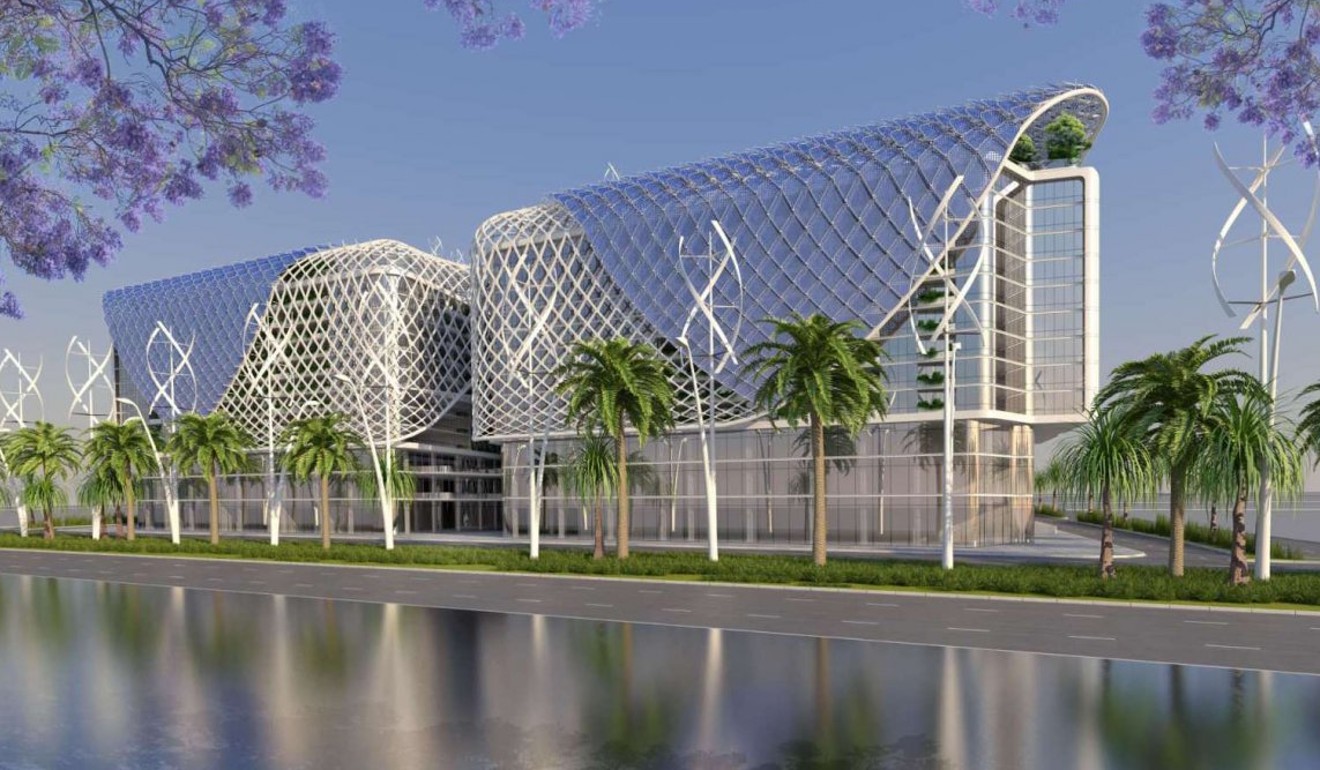 ... a three-story shopping mall with four underground levels for parking ...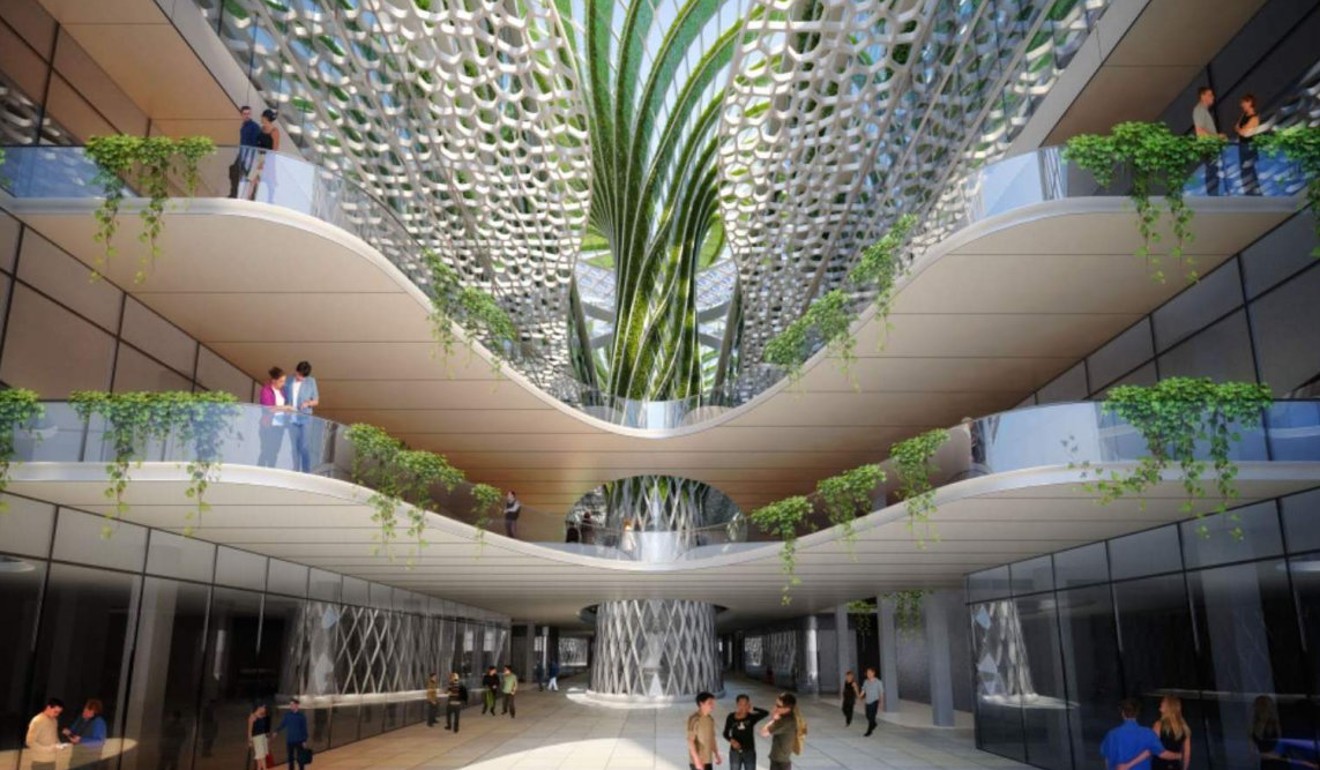 ... and 1,000 "smart" apartments.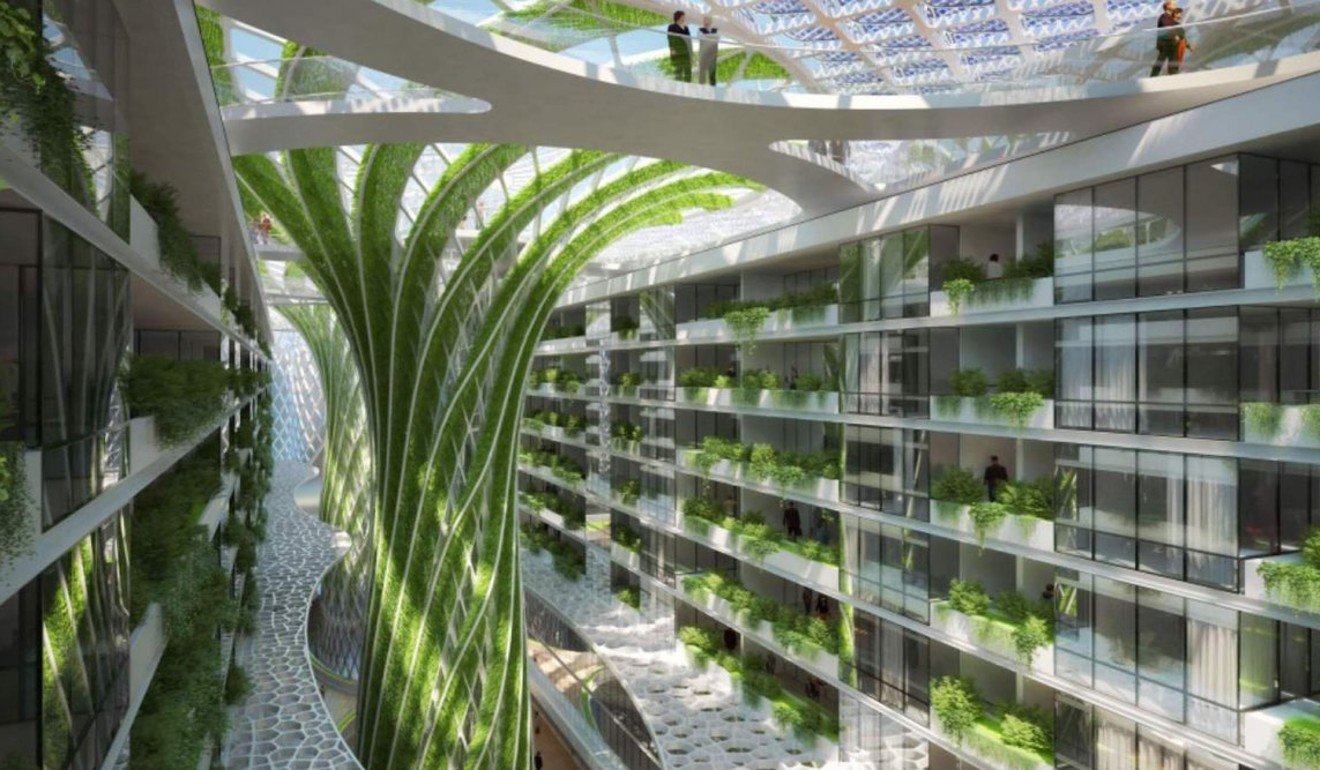 Each residence will come equipped with motion sensors that adjust temperature and lighting when residents are home.
The interior will feature nine "mega-trees".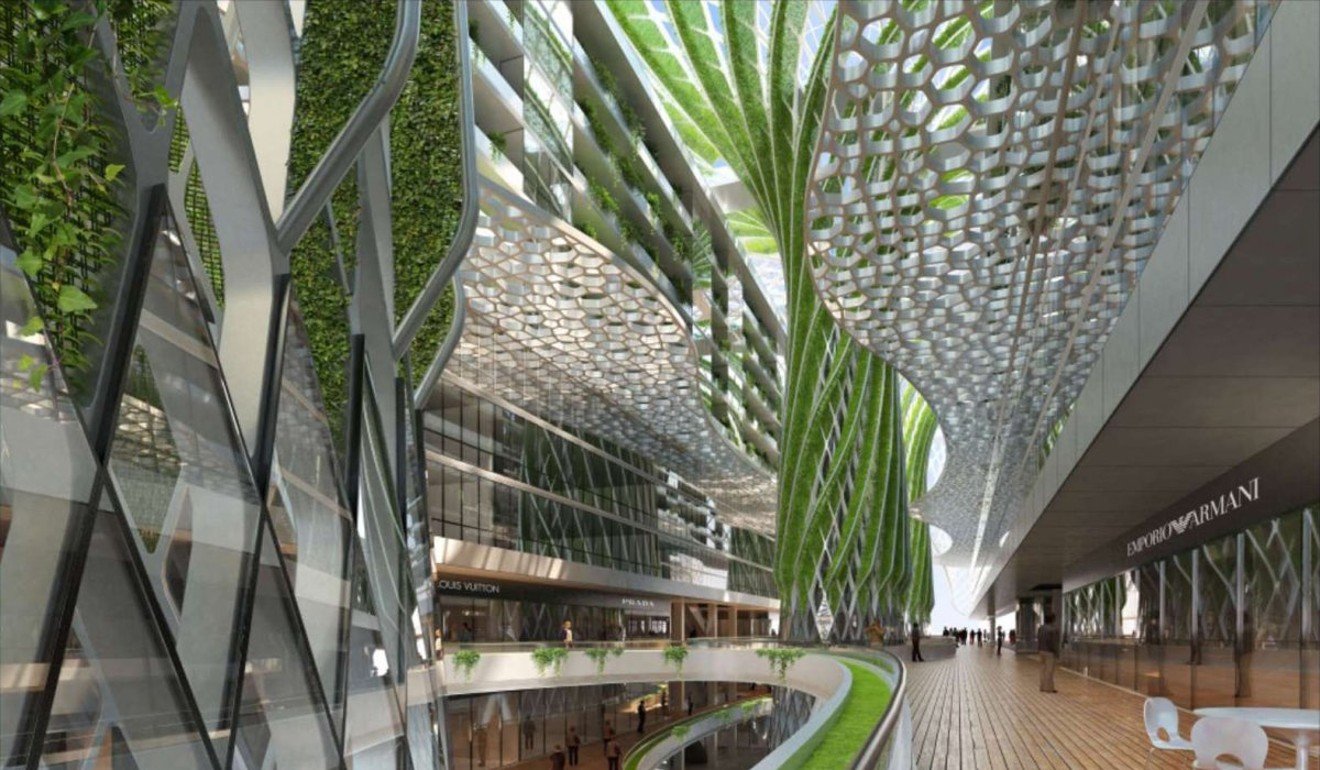 These mega-trees have cylindrical living walls that will help provide natural ventilation and consume carbon dioxide.
The radical plan to save China from air pollution: 'Forest cities'
The buildings will be partially powered by solar and wind.
Belgian architect Callebaut is known for his greenery-filled structures.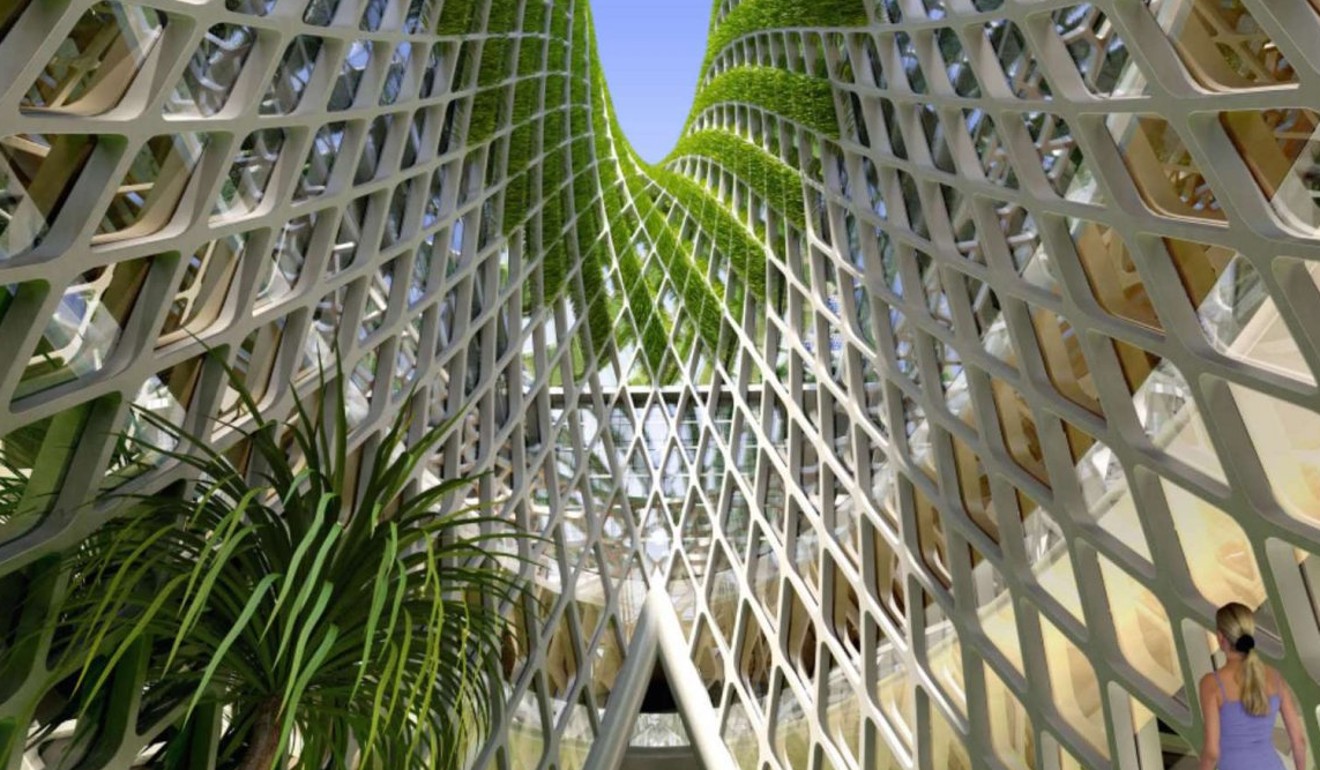 Callebaut sees The Gate as a small step toward a more sustainable future.
His other projects include a masterplan to revamp an industrial zone in Brussels, Belgium, by adding luxury housing, restaurants, shops, office space, and greenhouses. His firm submitted the plan to the local government for review in February.
Paris is getting a 'white forest' tower that will feature 2,000 plants
His team is also working on a manta ray-shaped ferry terminal in Seoul, South Korea.
The designs for that structure, which were unveiled in June, also call for it to be covered in plants.
Development aims to raise awareness of green sustainable architecture.
Callebaut said: "The main objective behind this project is to raise awareness of green sustainable architecture to fight against global warming to maintain an eco-friendly Earth for our next generation."
Read the original story at Business Insider