The concept is nothing new: your house "knows" you; turns on the light and music for you; has the coffee ready by the time you walk into the kitchen; picks the day's outfit for you; and reminds you what you need to order from Amazon by the time you head out of the door. And, while you are away, your robot assistant cleans the house for you and you can also monitor what's going on at home while you're out.
It's called a smart home, and it is ripe to become reality. And an independent survey recently commissioned by the Hong Kong Trade Development Council (HKTDC) identified the smart home as among the next big trends. More than 850 buyers and exhibitors were surveyed at the spring HKTDC Hong Kong Electronics Fair in March 2017, and about 70 per cent of them said the best prospects for smart-home technology were wireless items connecting housing systems or appliances to the internet or mobile networks.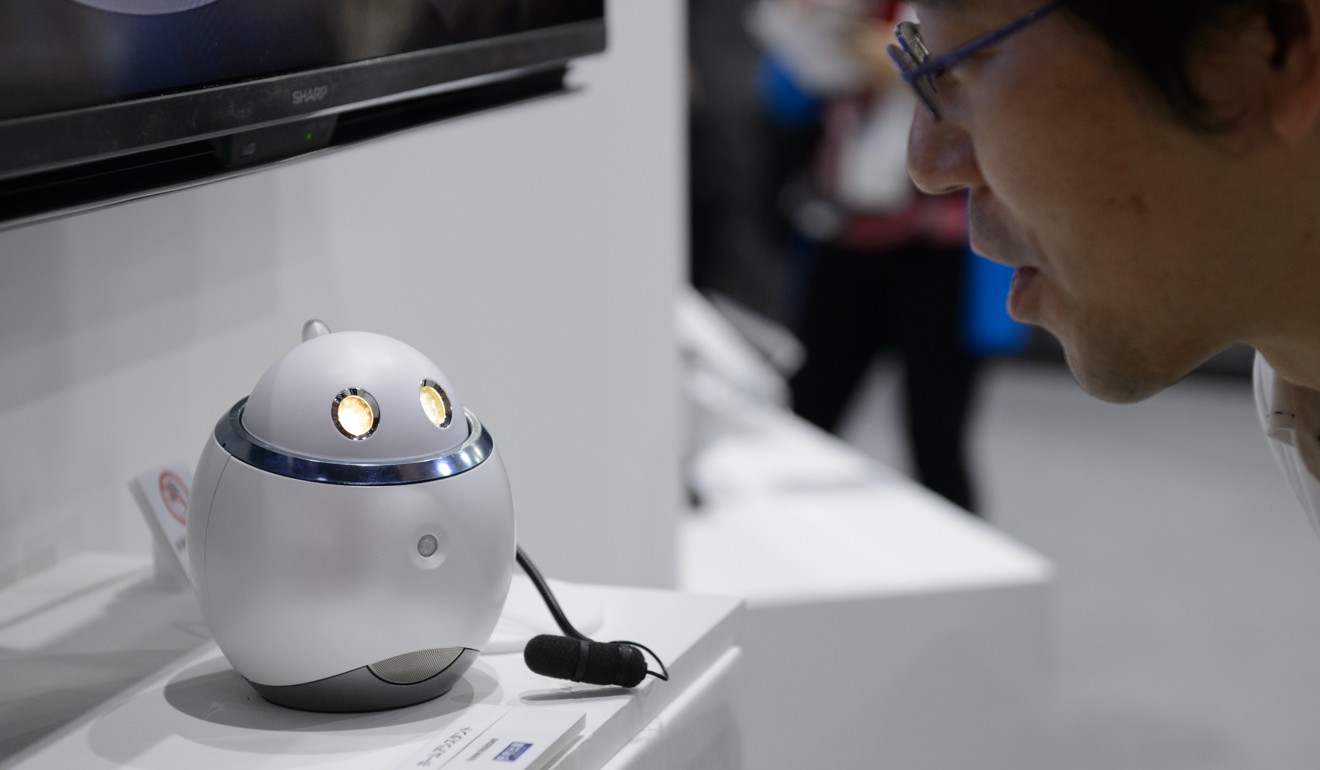 PwC's market intelligence sheds further light. A recent company study reported female respondents seeing a smart device as "another set of hands, one less thing to remember on a long list of family responsibilities".
As Amazon's Alexa teams up with more brands such as ecobee, Philips Hue and Nest, it will increasingly become a common feature at home to help homeowners manage lights, switches, thermostats, and other appliances through voice control.
LG's Hub Robot, scheduled for release in the first half of 2018, syncs with other connected appliances in the household through Alexa, such as the air conditioner and dryer. An interactive "face" displays handy information: for example, it can show the contents of your fridge and suggest recipes alongside easy-to-follow audio instructions. The Hub Robot is also your go-to for playing music, setting alarms, creating reminder memos and providing weather and traffic updates.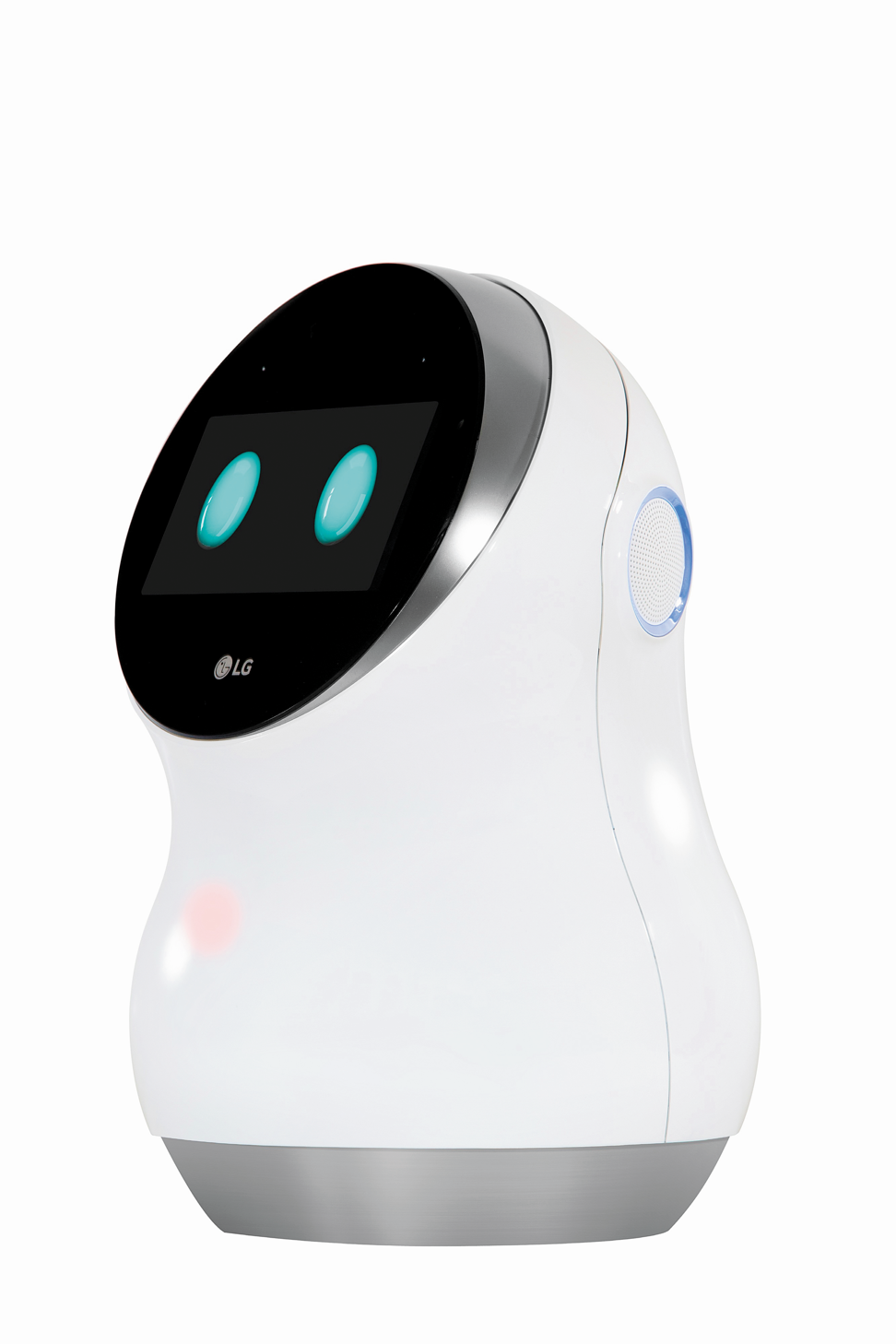 MoRo, one of the more intuitive home robots, also showcased in Las Vegas, was developed by Beijing company EwayBot Technology. It can respond to hand gestures and do things for its human counterparts, such as fetching a Coke on request – recognising the drink through its camera, and grabbing it with its mechanical hand. MoRo also disposes of the empty can.
Another Chinese unveiling, the Lynx from Ubtech Robotics, responds to voice commands in the way Amazon Alexa would. Lynx can send emails for you, play your music, and also walk around. It's flexible enough to demonstrate yoga poses. This bot can also stream a live feed into your house, moving around to show you what's happening, and use your own voice to communicate with whomever is there. A release date is yet to be announced.
How hi-tech appliances meet the demands of fast-paced urbanites
Home tech is also upping the game in design to blend into interiors like works of art.
Bang & Olufsen, for example, is blurring the line between sound and art with a new wireless speaker system in a customisable design that you simply hang on your wall. BeoSound Shape is a modular system of hexagonal-shaped speakers, amplifiers and acoustic damper tiles that can be arranged in any pattern you fancy. The brand's own up-mixing algorithm, called "Band on the wall", creates a crisp and precise soundscape with the vocal performer in the centre and the instruments to the sides.
Collaboration with Danish textile manufacturer Kvadrat adds wool finishes in mix and match options of brown, moss green, pink and dark blue.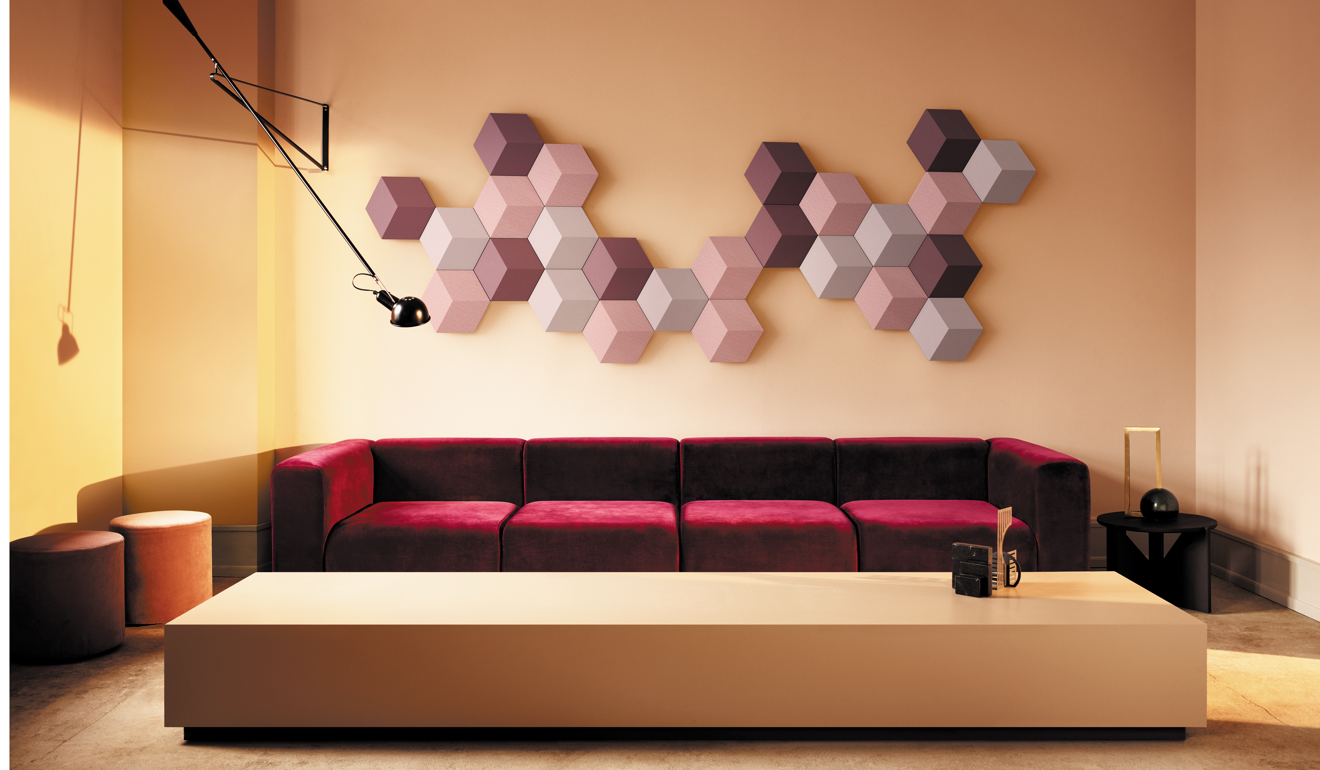 Meanwhile, Sony has launched a new sound bar series of wireless speakers that are heard, but hardly seen. In sync with the latest interior design trends, the MT500 and MT300 feature a tactile, leather-look surface and matte grill front, in charcoal black or creme white options. Its compact size is ideal for Hong Kong's living spaces: even though the high-resolution, audio-enabled MT500 packs a powerful subwoofer for upscale sound, this model is sufficiently small to be tucked under the sofa. Switch to sofa mode "to really feel the bass" from the low-frequency effects. Launched in May, these two new models come with Bluetooth and NFC connections to stream music from your smartphone or tablet. An added function on the MT500 links directly with your Spotify Premium account.
Samsung's new A/V product range helps to de-clutter the living room. Subwoofer performance embedded in the MS750 Soundbar delivers powerful home cinema sound on premium TVs without the need for a separate subwoofer; the whole system is operated by a single Samsung smart remote control. The paired audio and visual units also share a single, designated power cable connection, eliminating the need to double up on cabling.
Green energy is also going to be an important feature of future homes. Householders seeking greener energy can replace their window glass with energy-harvesting solar glass, if they are renovating their home. The solar glass generates electricity, while still being aesthetically pleasing, and replaces the need for reflective glass and/or window shades to shield the occupants. Window replacements are usually permissible under Hong Kong building regulations, according to architect Kevin Chu of COC Design. Energy-harvesting solar glass is readily available now, he adds; and much of it is produced in China.
How new furniture materials are transforming home interiors
Another option is to install a piezoelectricity flooring system, such as that used in the Zero Carbon Building show flat, in Kowloon Bay, which harvests electrical energy from the mechanical stresses caused by the motion of walking across the floor.
The future holds more promise for greater domestic applications of green energy systems. For instance, Tesla, the electric carmaker, has developed an architectural roofing system for homes that turns sunlight into electricity. When viewed from street level, Tesla's Solar Roof looks like ordinary roofing tiles. With an integrated with Powerwall home battery system, energy collected during the day can be generated, stored and used day and night, providing uninterrupted power, even if the grid goes down.
The Tesla Solar Roof is being launched in the US this summer, with a roll-out to overseas companies slated for 2018.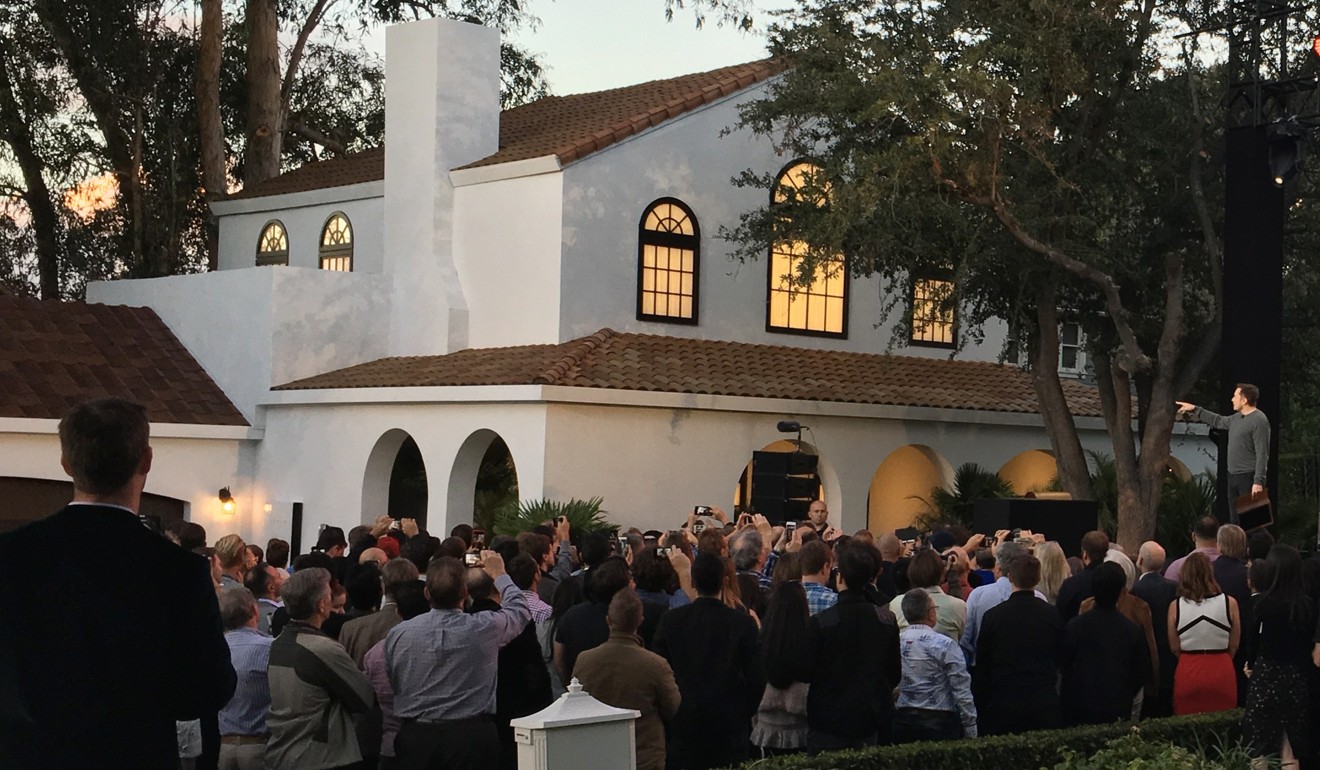 Scientists around the world are also working to develop paint that can absorb solar energy – you simply apply it to a building's facade. Meanwhile, Chu is part of a team attempting to develop solar-absorbing blinds, with photovoltaic cells embedded in the fabric, which may be fitted either inside or outside any window.
The adoption of smart home technology will take time, but soon enough, having artificial intelligence to help you manage your home will no longer be a luxury, but a home essential.
How to build a smart home
Hi-tech home appliances tend to look slick and modern with their carbon fibre and stainless steel case, LCD monitor and all the smart trimmings. How do we make sure that they blend with the existing furnishing and do not look out of place at home? We consult architect, founder and creative director of Cream, Antony Chan, for insights.
Should we be concerned that smart appliance might look out of place in, for example, a home full of antique furnishing?
The latest hi-tech home appliance design emphasises spatial and aesthetic integration. More choice in finishing is available. New functions add new possibilities such as wallpaper thin TV can now hang as painting in a living room when not in television mode. Optical fabric technology also allows AV boxes to be installed "invisibly", away from the television and providing more freedom to how we lay out our homes.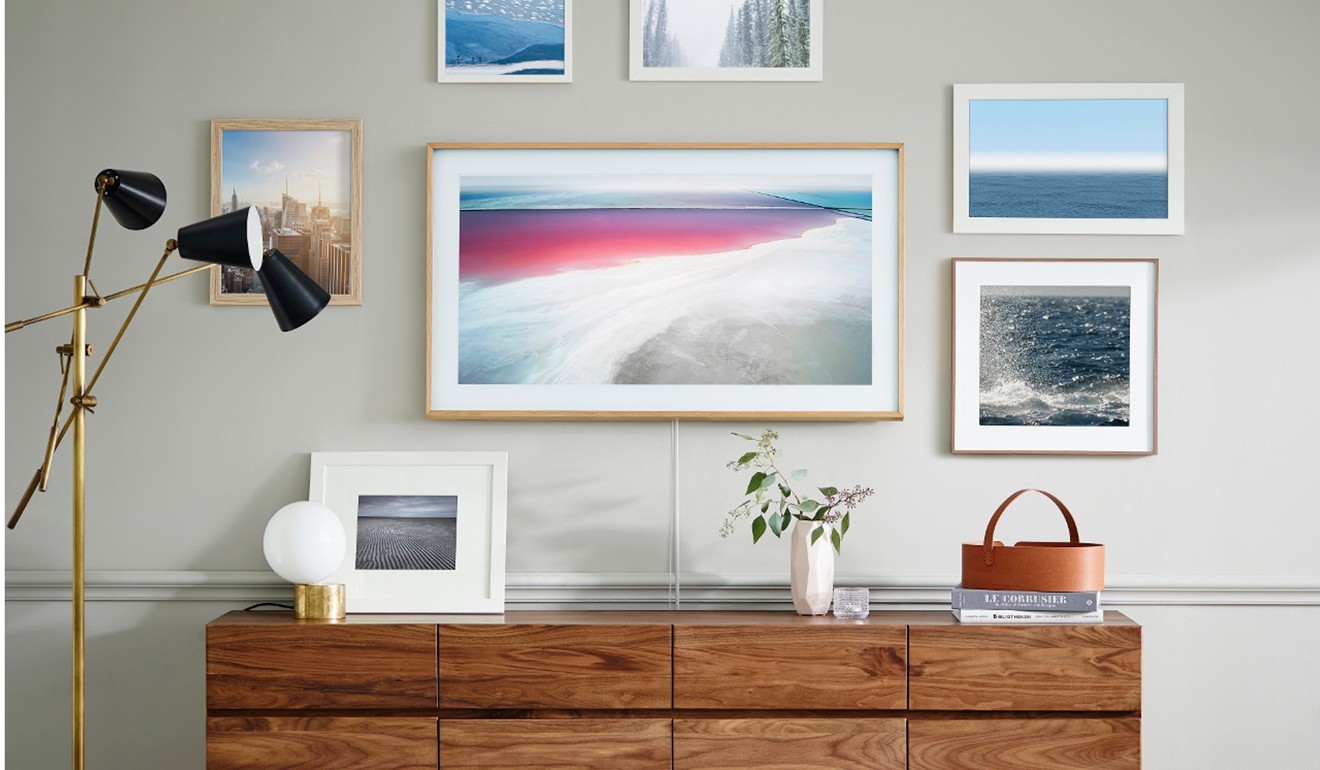 Do augmented reality apps really help people make better interior design decisions?
Augmented reality apps for home use are still in its infancy. It provides at best a "near" reality visualisation to the general spatial arrangement, showing perhaps the initial colour, fabric and furnishing arrangement. More realistic appreciation of the design prior to construction might still rely on the more traditional and realistic 3D colour computerised rendering or animation.
Samsung's new TV becomes an art gallery when you're not watching it
What should a homeowner consider when designing a brand new property?
We are in an exciting era witnessing a new interior aesthetics with new sensitivity and aura as if we are living in science fiction movies. Style-wise, when designing a brand new home, it is important to be clear and focus. Tech-wise, allow maximum flexibility with good data coverage, ready to enjoy a whole new breed of smart home appliances that are being introduced gradually into the market.