Daniel Tobin, creative director and co-founder of art and design studio Urban Art Projects (UAP), says: "It was a crazy project to take on." He's reminiscing about a piece by Dutch artist Florentijn Hofman that UAP helped make.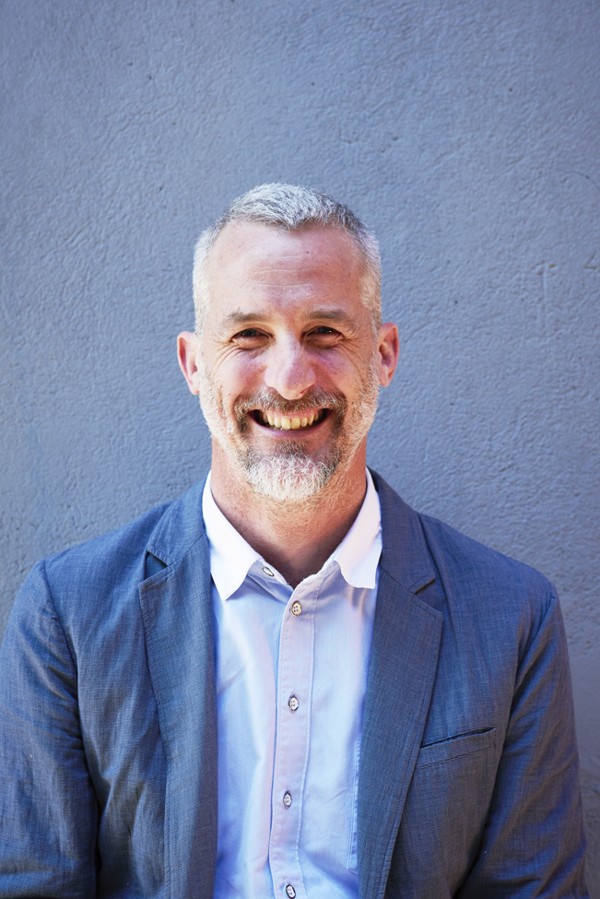 A 10-metre high octopus and playscape for Vanke Group's One City development in the centre of Yantian, Shenzhen, the oversized mollusc was made out of yachting rope and woven by hand in segments. "It took a lot of research and problem-solving," Daniel says.
UAP does not shy away from challenging and unlikely artworks, and has slowly become one of the most experienced and skilled art fabricators in the world. The company was founded in Brisbane, Australia in 1993 by Daniel and his twin brother Matthew Tobin.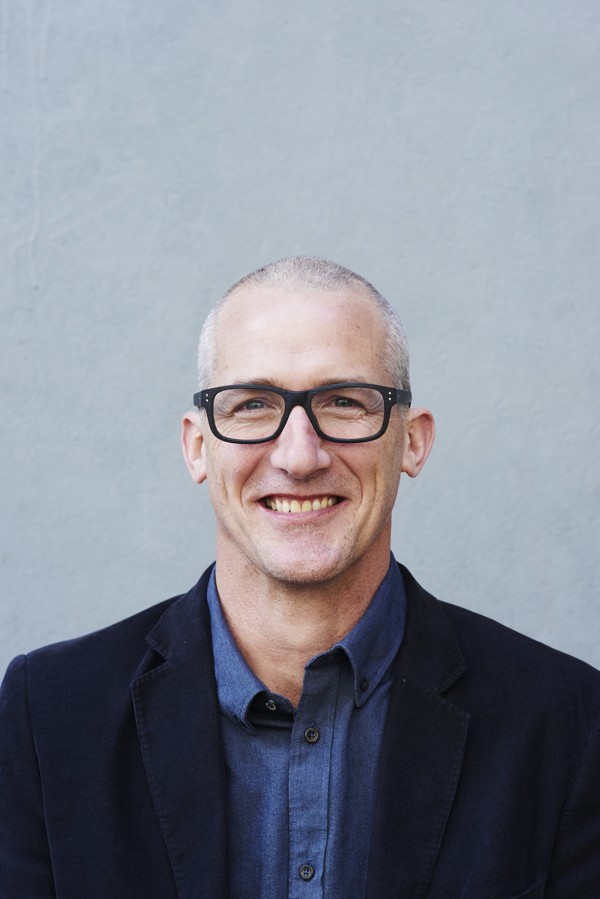 The pair had discovered the delights of art and sculpture via their artistic father and a carpenter neighbour who would let them make things in his workshop as children. While doing their art degrees, they worked at a local art foundry and fabricator. A few years later, when the owner decided to move his production offshore, they saw a gap in the market.
"We bought an old welding works that made skips and reinforcing mesh for the construction industry and reinvested the earnings into building a foundry so that we could launch our art-based business," Matthew says.
Their first project was a floor installation for an art centre in western Sydney by Australian indigenous artist Judy Watson. Some 24 years later, they are still working with her. "We are currently installing a former work of hers in the West Bund in Shanghai," Daniel says.
Since its inception the company has grown from a crew of four to a staff of over 200 and has offices and design studios in Brisbane, New York and Shanghai as well as hub offices in Abu Dhabi and Singapore.
The relationship between a great artist and a great fabricator is an amazing thing. It's a great space to operate in
At any one time, UAP has 30 or 40 projects across the world. In China, the studio recently completed artist Wang Kaifang's ethereal "Golden Wind" sculpture for the lobby of the Shenzhen Centre building in Shenzhen, and Arnaud Lapierre's "Ring", a chain installation of dazzling cubic mirrors in Ruihong Tiandi, a major new commercial street development in central Shanghai.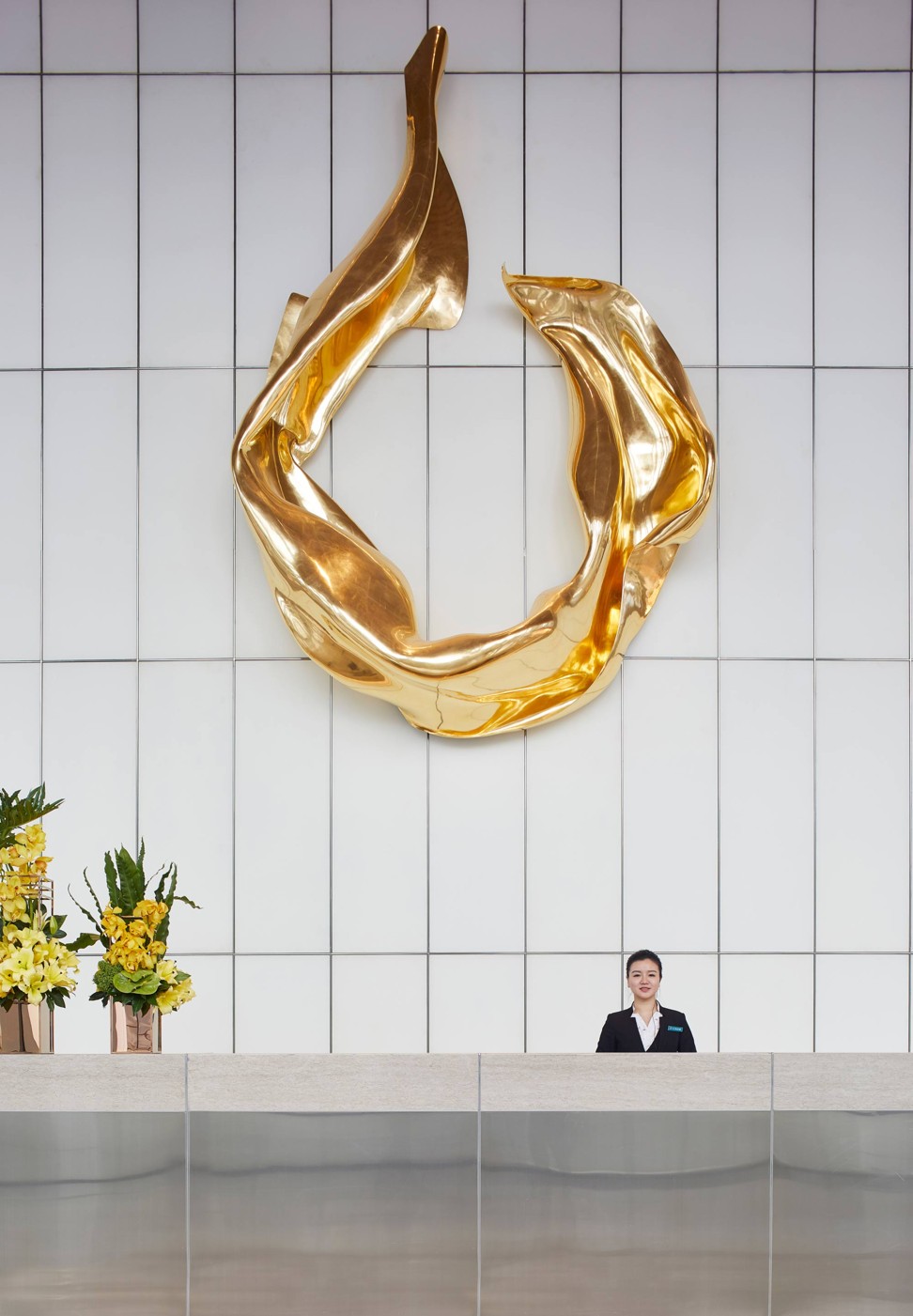 Upcoming UAP projects in China include a piece called "Water Dragon" by artist Zheng Lu for a new development in Jiashan, Zhejian Province, and an unfurling sculpture called "Reflection" by British artist Richard Sweeney for the Zhengzhou Midtown Project in Dameng in Zhongmou county, Henan.
Four architectural masterpieces on Chinese university campuses
One of their biggest current projects is an exhibition in New York with Chinese artist Ai Weiwei. "Good Fences Make Good Neighbours" was commissioned by New York-based non-profit arts organisation Public Art Fund and inspired by a Robert Frost poem called "Mending Wall". The exhibition, which runs until February, saw 100 fences and installations erected around the city. UAP fabricated the two largest "iconic" pieces located in Central Park and Union Square.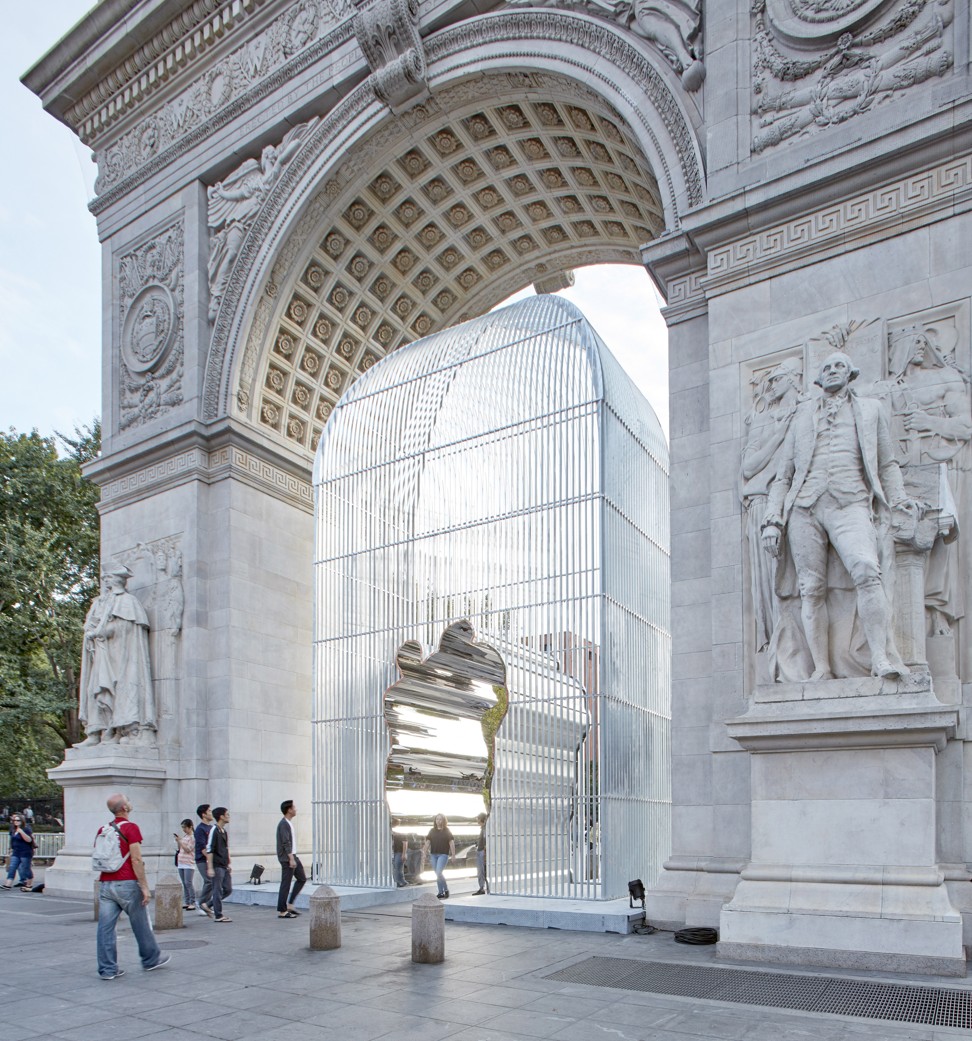 It was the studio's first time working with Ai Weiwei, but they very much hope it won't be the last. "That would be our aim," Daniel says. "We love long-term relationships."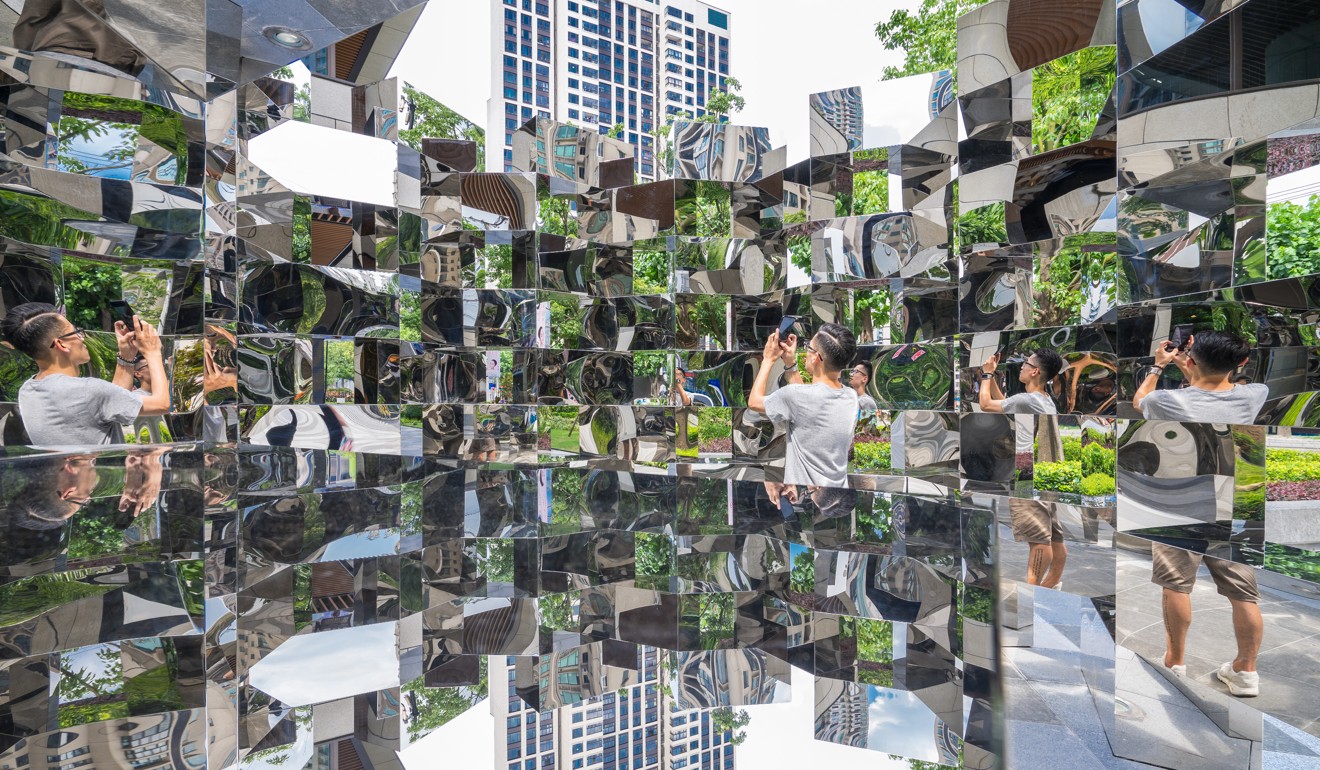 And he isn't just saying that. Artists come back again and again to UAP and one reason may be because no project appears to be off-limits; they do everything from citywide art strategies (they did the strategy for Lujiazui shipyard development in Shanghai in 2011-12 for instance) and large-scale public pieces to gallery work and small-scale pieces, such as the 100 tiny 5 x 2cm bush mice cast out of tin and timber for Australian indigenous artist Lena Yarinkura. As Daniel says at one point: "Anything an artist asks us to do, we try to do."
UAP's success has grown hand in hand with the growing boom in public realm art commissions. "Commercial developers see it as a way of differentiating their projects," Daniel explains, "but I think more and more architects are also seeing the value of connecting people to place and humanising their architecture. Making the public realm more engaging and inhabitable is important as cities become denser and people live in ever smaller living spaces."
Some of the most interesting public artworks are fully integrated into the architecture, Daniel says. "We just did a project with Judy Watson in a high-rise tower in Sydney. It's an immersive work that fills the entire lobby on the ground floor and uses sandstone dug up from the foundations of the building," he explains. "As a project it speaks about the history of the site and isn't just a piece of bronze plonked outside on a street corner."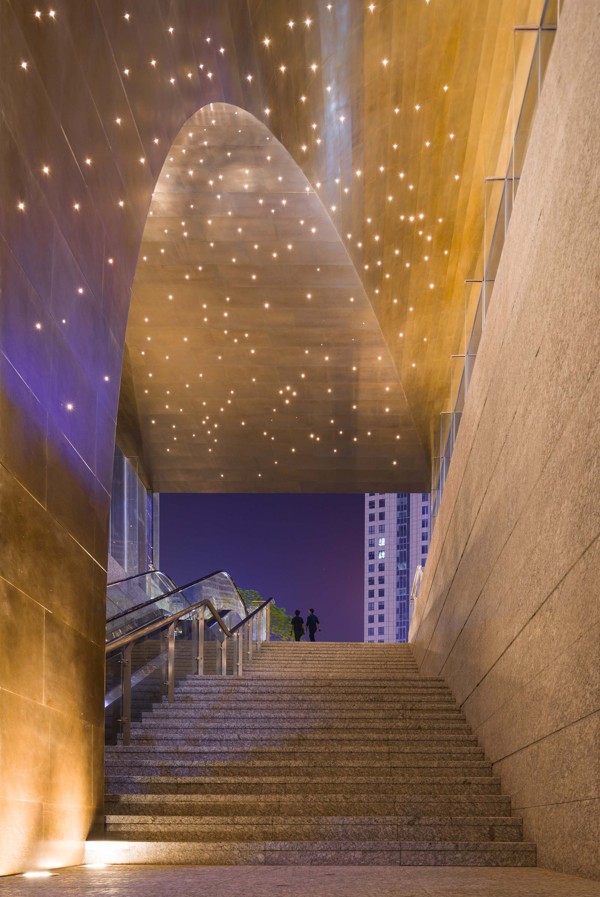 Initially both brothers looked after all sides of the business, but now Matthew looks after the finance and sales side of things and Daniel the creative part. "Daniel and I work extremely well together," Matthew says. "We have very high expectations of each other and challenge each other's direction or views almost daily, which can be exhausting at times." Daniel agrees and adds with a laugh: "I am hopeless at managing the accounts. I over-promise and over-deliver and we lose money. Dividing things up has worked out much better."
How futurist architect Jack Portman helped build China's skylines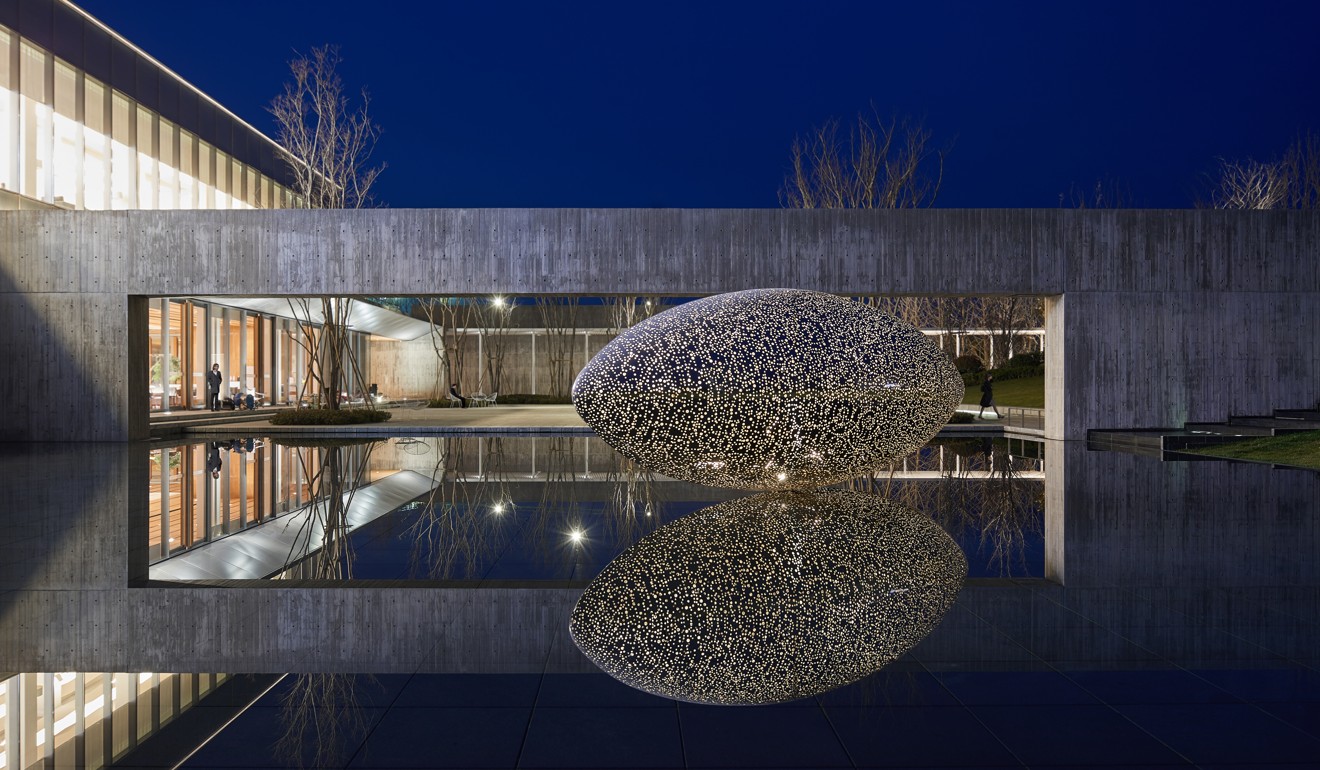 At the root of what UAP has achieved is a real understanding of and affinity for art. Matthew still makes small-scale artworks for his gallery practice, and Daniel designs one or two projects a year; currently he is working on an Aids monument due to open in West Hollywood, Los Angeles in 2019. They mean it when they profess their love of helping other artists realise their creative vision. "The relationship between a great artist and a great fabricator is an amazing thing," Daniel says. "It's a great space to operate in."