Get dressed in a high-tech rotating wardrobe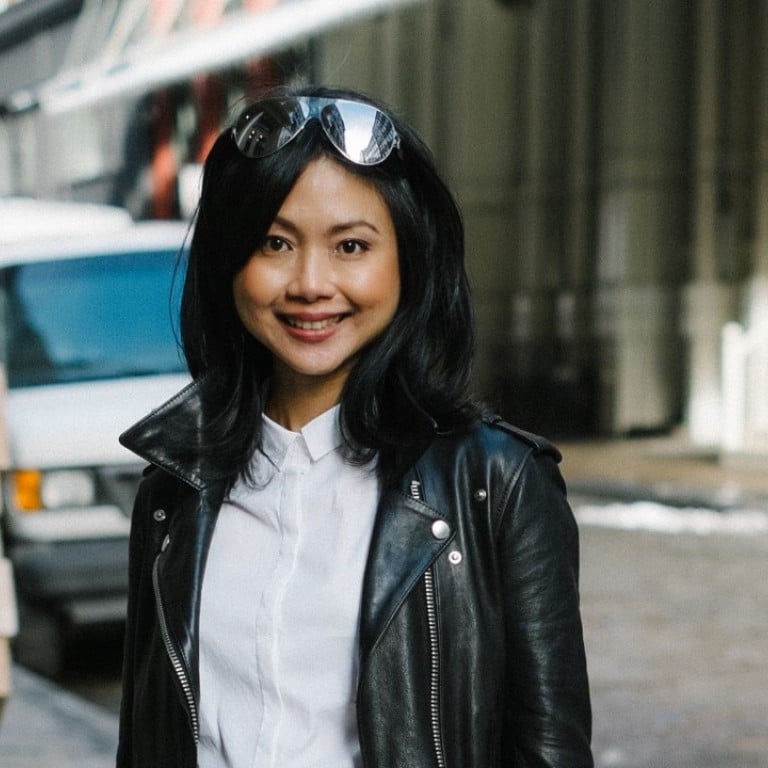 Getting ready to go out can be more fun than it already is. Joanne Yong, senior vice president and principal of Wilson Associates, used her magic touch to create a smart walk-in wardrobe for the chic and modern woman instead of a conventional layout where the bathroom and the wardrobe are two separate areas. "The Beauty Box is a holistic space combining dressing and cleansing into one", Yong explains. "It is designed around how one would go about the daily routine … in a free-flowing and immersive environment."
For those "who want to experience ultimate living and explore the latest technology available to enhance their lifestyle", every corner of the Beauty Box is filled with surprises.
Yong's design elevates the experience of dressing and washing and transforms the daily routine into an enjoyable process with the help of technology, one of which is the smart mirror.
The smart mirror features a touch screen interface and support for widgets, allowing the user to multi-task while getting dressed.
The user can play music and videos, browse the web and check emails with a tap on the mirror while getting ready for work or a night out.
When you cannot decide what to wear, the two-tier, rotating wardrobe comes to the rescue. The storage system features software with an inventory of all the clothing stored on the rotating racks.
The user can scroll through the inventory on the smart mirror or with a portable device connected to the storage system. Then, choose the desired item by activating the clothing conveyor belt with a tap on the smart mirror. There's no more need to rummage through drawers.
The wardrobe can now be your personal stylist as "additional information can be memorised and traced such as: where and when the garment was bought, if it is at the cleaner's, even when it was worn". "The wardrobe from the movie Clueless is actually attainable," Yong says.
All precious items or memorable gifts are securely stored in a handcrafted jewellery chest and watch winding safe with a biometric fingerprint reading lock.
Shoes and bags are conveniently stored and artistically displayed in the backlit glass case while other accessories are shown in well-lit glass shelves as if they were in a retail store. More shoes can be found with a push of a button to activate the conveyor belt.
Before going out the door, take a final check. There are hidden cameras that take 360-degree photos for the user to check their complete look.
"There's no more going through hangers to look for a particular item, and no more crushed clothes. The hanger comes to you at the touch of a button. "Proper wardrobe organisation makes getting dressed an easier and more efficient process," Yong says. The Beauty Box is also "a place where you can start the day with anticipation and end the day in relaxation".
After a busy day, one can unwind in a preprogrammed environment and enjoy a sensory experience with programmable lights, sound and aromatherapy.
The Beauty Box maximises the functionality of a wardrobe, dressing area and bathroom. "The outcome is a space that is interactive, functional and inspiring", Yong explains.
"The open flow of energy among these three spaces creates a sanctuary where one can relax, reflect and connect with oneself."
Consultation and design fee: US$100,000
Builders' work, millwork: US$170,000
Speciality items including the rotating wardrobe and safes: US$100,000
Technology such as touch screen smart mirror, sound, aromatherapy and lighting system: US$150,000
Total: US$520,000 (HK$4.1 million)

Cannot decide on what to wear? This rotating wardrobe may just be your answer