5 expert tips to make a small space look bigger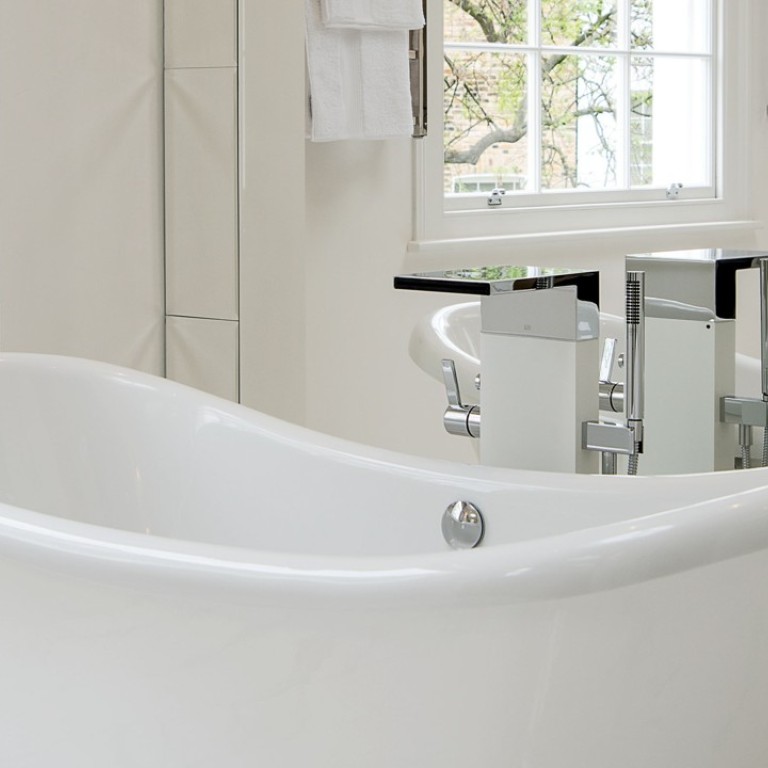 Cosy spaces – i.e. small apartments – are the curse of city dwellers. 
When an urban flat costs the same as a country house, that's when our creative design skills really come into play. 
We enlisted the help of renowned British interior designer Katharine Pooley, who is now working on a major project in Shaoxing, mainland China.
She has put together a cheat sheet on five simple ways to visually transform a small space. 
1. Mirror, mirror, on the wall
An effective and elegant way to create a feeling of spaciousness in a smaller bathroom is to mirror panel a feature wall – perhaps behind a showcase free-standing bath, or above your vanity. 
Bevels to the mirror can be added to attractively frame the panelling.
2. From the window to the wall
Smaller bedrooms can be made to feel more generous with careful usage of polished plaster walls or light coloured textured wallpapers, rather than patterns. 
This helps to move light around the space and creates a sophisticated, but neutral backdrop for more elaborate and luxurious furnishings.
3. Let there be light
With smaller rooms, perhaps with lower ceiling heights, careful choice of lighting and accessories is absolutely key. 
Clever use of a combination of crystal table lamps and flush-mounted ceiling lighting can extend the space without appearing too heavy or cluttered, while groupings of accessories in mother of pearl, crystal, and precious metals and stones will draw the eye without overwhelming the rest of the interior. 
4. Love your accent
Add interest to a tonally neutral palate by using layers of textured fabrics as well as accent colours in lamps, soft furnishings and accessories. 
This helps to create an understated elegance without cluttering a smaller space.
5. Look up
If architecturally possible, the addition of a feature skylight will hugely improve a dark small space; where impossible, alternatively a lit coffered ceiling detail will give the same impression of height.
Want more stories like this? Sign up  here. Follow STYLE on  Facebook,  Instagram and  Twitter

Renowned British interior designer Katharine Pooley, who is working on a major project in China, shares her advice on visually enlarging small homes