At the Geneva Motor Show, Mercedes-Benz unveiled the latest in its AMG line, the AMG GT 4-Door Coupe – and yes, that's the full actual name. Mercedes is getting ultra-specific these days.
This is the first four-door sports coupe from Mercedes' high-performance Affalterbach division. It's also the latest car in a recent trend of automakers making and naming four-door vehicles "coupes", a term that has historically referred to two-door contraptions.(BMW also debuted the M8 Gran Coupe concept, which also has four doors, in Geneva.)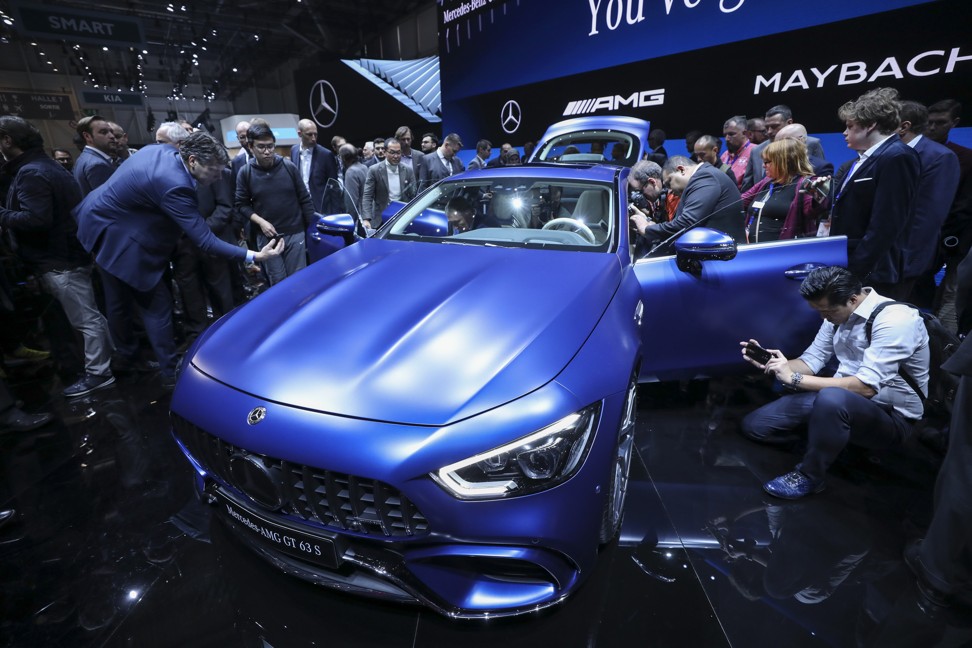 Such introductions come in response to a slowed market for traditional sedans in the US market while consumer attention continues to gravitate toward crossover SUVs and smaller, sporty cars.
Mercedes hypercar will arrive in 2019 — with a price tag of US$2.7 million
Mercedes executives say the coupe draws inspiration from the SLS and AMG GT models, two sports cars with excellent reputations in the coupe tradition. It has the low hood, long protruding front nose, dual "power-domes" on the hood, and muscular tight haunches of the AMG GT. Each side has frameless windows and a slanted windshield; the rear wing on the V8 version can be manually fixed for maximum boy-racer effect.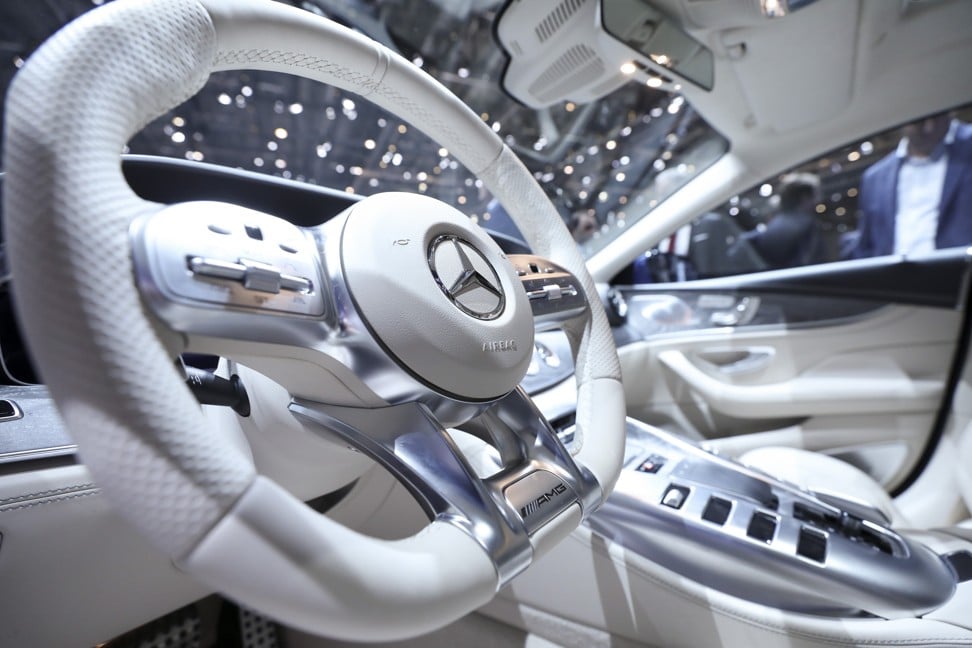 The slim LED rear lamps and bumper with an enhanced wing in the back are also signature AMG touches. Say what you will about the fast-and-loose nomenclature, the AMG GT Coupe does look like it belongs in this elite family of cars.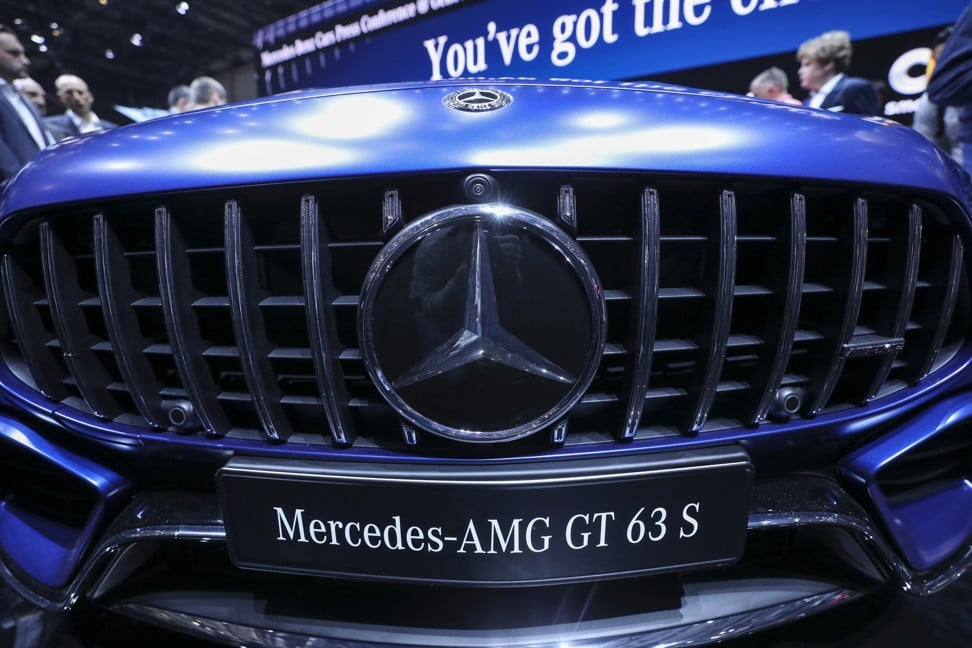 On the inside, the Coupe will have two high-resolution controls that are each more than a foot long, much like the excellent screens in the rest of its AMG line. The rear can be configured with two carbon-fibre backed seats (they're sporty but they don't recline) or a split-folding "executive" rear seat that comes with a touchpad screen to control entertainment and climate settings. The car even has the first AMG fragrance, which Mercedes characterises as a "sporty" scent.
Mercedes-Benz G-Wagen gets its first revamp since 1979
More importantly, the AMG GT Coupe has the numbers – on paper at least – to back up its presence in the AMG family: It comes with optional 6-cylinder or V8 engines that have outputs ranging from 429 to 630 horsepower. The fastest Mercedes AMG GT Coupe, called the AMG GT 63 S Coupe, is a V8 version can hit 60mph (97km ph) in 3.1 seconds, with a top speed of 195mph – besting the fastest four-door Porsche sedan, the Panamera. The second-fastest, the V8 AMG GT 63 Coupe, has a 60-second sprint of 3.3 seconds, with a 193mph top speed. The third variant, a 6-cylinder AMG GT 53 Coupe, has a 4.4-second sprint and top speed of 174mph.
Whether in the 6- or 8-cylinder form, expect each variant to drive with dynamic performance:They all come standard with all-wheel-drive, six drive modes, active rear-wheel steering, and nine-speed automatic transmission with paddle shifting.
Pricing has yet to be announced, though it's unlikely the presumed six-figure price will deter many buyers. Deliveries begin in early 2019.
Want more stories like this? Sign up here. Follow STYLE on Facebook, Instagram and Twitter