This HK$158 million gym merges virtual technology with reality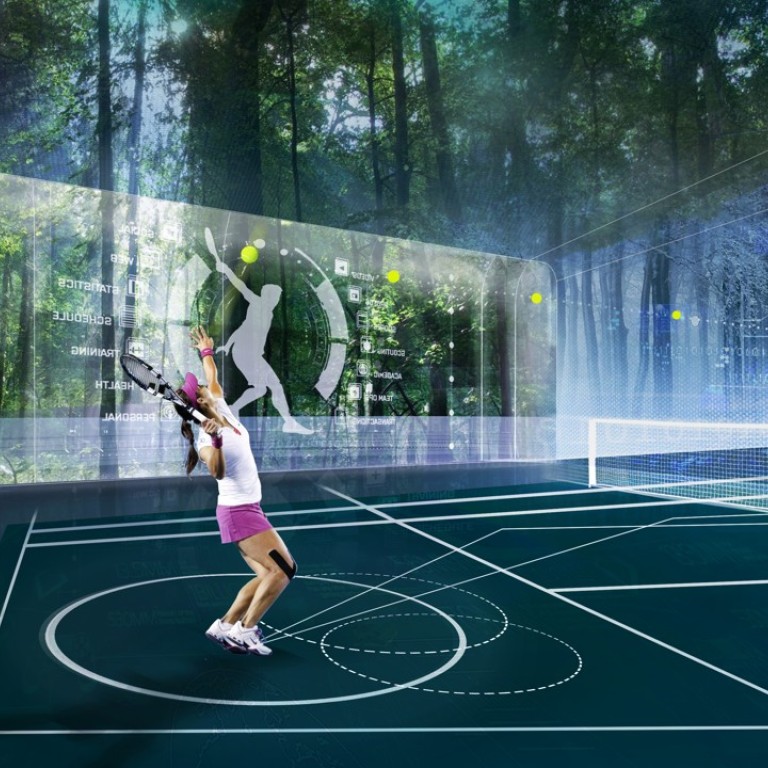 Exercise has become an indispensable part of a healthy lifestyle. For enthusiastic players who are into all sports, a virtual sports terrace which provides a versatile space may be their ideal private gym.
"We are on the cusp of a world where the virtual can enhance the everyday", Kate Mann says. With more than 20 years of professional experience, Mann, the associate partner at Ennead Architects, is the creative mind behind a range of design projects, including the Vassar Bridge for Laboratory Sciences, the William H. Neukom Building at Stanford Law School, and the William J. Clinton Presidential Center.
She and her teammates – Stefani Fachini, Ursula Trost and Aidan Kim – have used virtual technology to create the perfect place for urban professionals who love exercise, the outdoors and community.
The Immersive Sports Terrace (IST) is nothing like an ordinary gym. 
"The IST is a garden pavilion [or outdoor sports terrace] with embedded, nearly invisible, technology, representing the realisation of the futuristic dream of seamless technology integrated into daily life," Mann explains.
According to the architect, the terrace is an all-glass multifunctional space built into the landscape. It provides an immersive, three-dimensional experience which merges the virtual and the real, thanks to the latest glass technology and the integrated virtual gaming technology.
Laminated glass panels supported by innovative hardware, with minimal joints and maximum size, are used to enable maximum transparency. They also function as sliding or pivoting doors, allowing the environment to be open to the outside or to be fully enclosed. Mann explains that the use of operable glass "breaks down the barriers between inside and out by bringing technology outdoors".
From completely transparent to open up the surrounding view, to fully opaque for total immersion, "the IST layers the virtual world over the real world", Mann claims.
"It enables users to keep the positive aspects of playing outside with the digital advantages of an enhanced virtual environment," Mann continues. 
"The switchable glass eliminates the need to choose between the virtual and the real; instead, users can layer the two. This also creates the possibility for interaction across the glass between the audience and the players." 
The full-height glass walls also provide the screen for a virtual immersive sports environment and sports simulation supported by smart cameras and high-powered computing. 
Moves and performance can be analysed in real time or replayed with the help of the supporting facial and object recognition software and high-speed hardware.
The IST not only promotes interaction with the environment but also enables people in distant locations to connect and share health and wellness goals. It seamlessly integrates exercise and community into daily life. Competitive achievers can interact with a high-level coach or practise with friends remotely under the changing landscapes shown on the screen.
"With the IST, we are scaling up the digital world so that we can occupy it physically as well as communally", Mann explains. "The IST will enable people to interact with and occupy a variety of environments while improving their health, skills and social connections."
BREAKDOWN OF COSTS:
ARCHITECTURE: HK$84.2 MILLION  
EXTERIOR DECK AND LANDSCAPING: HK$10.9 MILLION 
TECHNOLOGY: HK$42.1 MILLION  
ARCHITECTURE AND ENGINEERING (INCLUDING SPECIALITY CONSULTANTS): HK$20.3 MILLION
TOTAL: HK$158 MILLION 

The HK$158 million Hi-tech Sports Terrace is perfect for individuals who love exercise and the outdoors