It's hard not to mention the elephant in the room when it's right there in the hall. There are also peacocks, exotic birds we can't even name, all amid jewel-hued backgrounds of green, blue and dusty pink. Welcome to the home of Hannah Cecil Gurney.
Gurney was only two years old when her father, Claud Cecil Gurney, founded the de Gournay wallpaper brand in the basement of their home in Kensington, back in 1986. Today, de Gournay is a household name worldwide, renowned for its fantastical wallcoverings, which depict wondrous, exotic worlds with all manner of flora and fauna. Having grown up with her father's designs, it's no surprise that Hannah, now working on global marketing and development for the family business, has a deeply ingrained love for the company's creations.
Is Coloro the biggest challenge to Pantone's dominance of the colour market?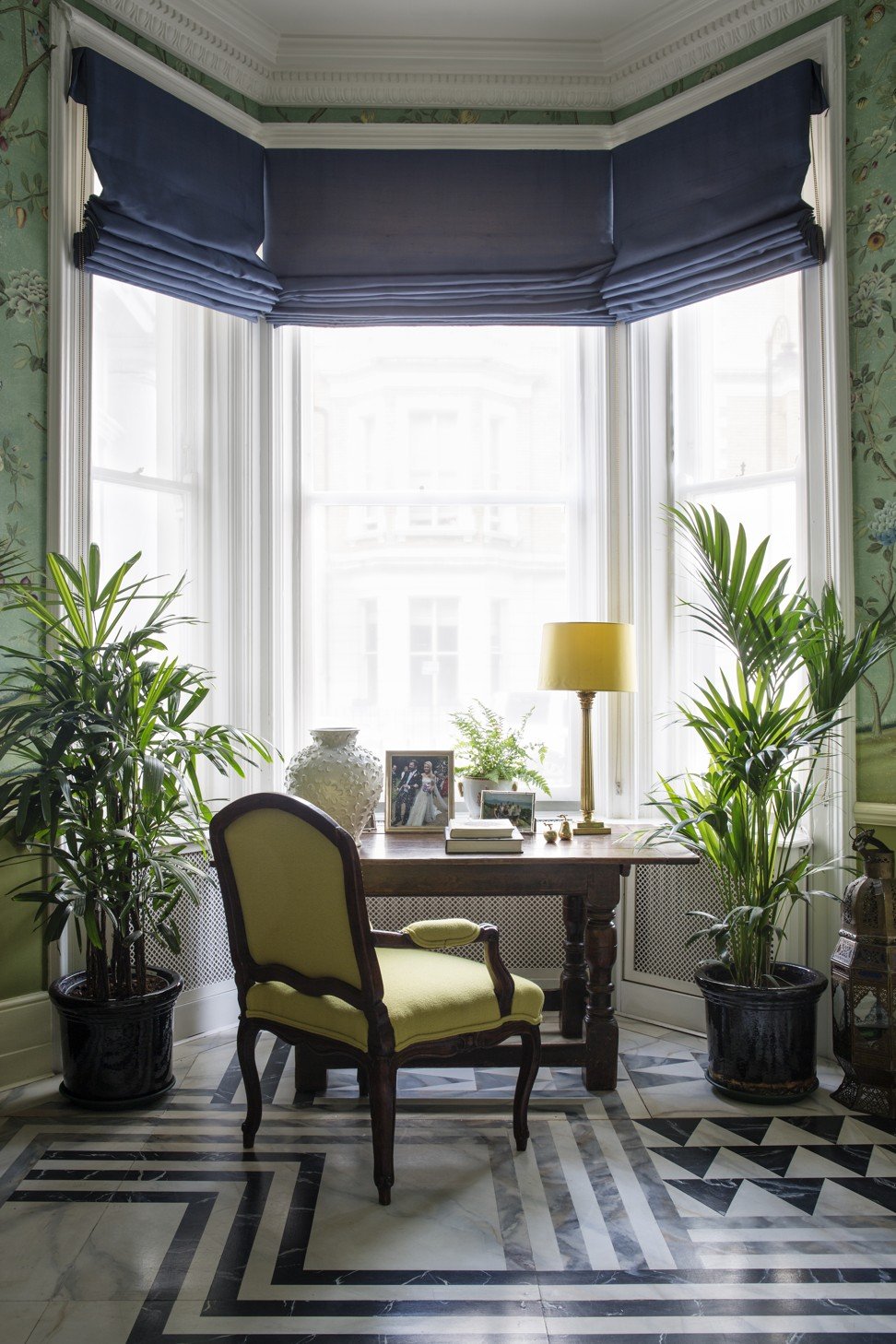 "I grew up in my father's magical fairyland with birds flying around the walls … and I love wallpaper and textiles for emotional reasons," she says. Luckily, her husband Eddie Harden does not oppose living in "a colour shock".
Each room should have its own colour and mood, Like entering new worlds.
"Eddie's conception of good decoration is limited to a big flat screen television set, so I had to decorate from my own ideas," Gurney explains – and what a world she has created.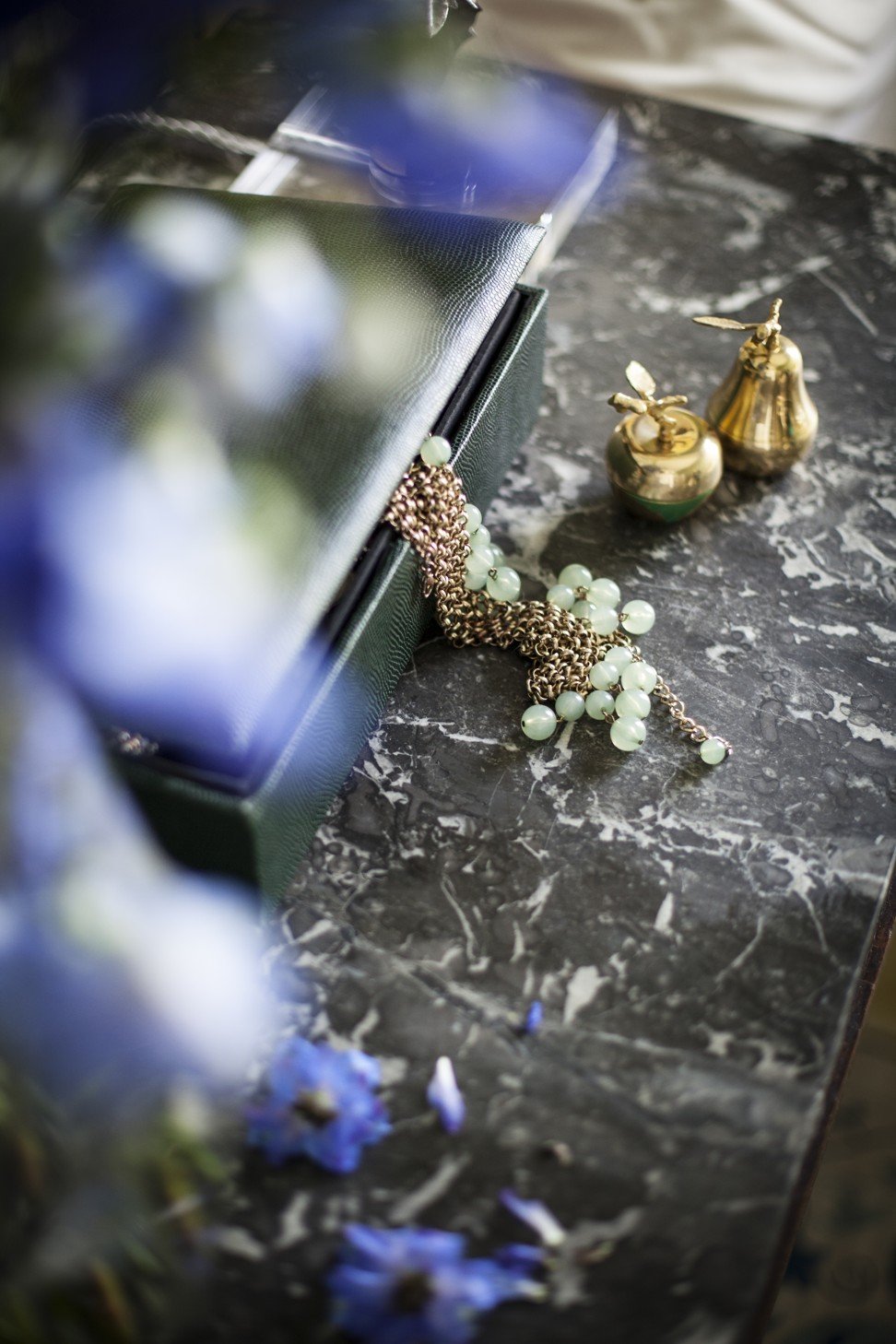 The master bedroom is a fantasy world of rose pinks and soft lilacs, the lounge in soft hues of green and yellow, the dining room a calming shade of blue, while the kitchenette looks like the inside of a chocolate box, with gold ceilings and walls and a sapphire blue for the cabinets.
How to wear Pantone's colour of the year - a fashionista's guide to 'Greenery'
"I can understand if other people think the combination of colours and patterns is a bit chaotic. I have a sort of crazy imagination, and I'm not an experienced decorator. Hopefully my style will develop until it's time for our next home," Gurney says.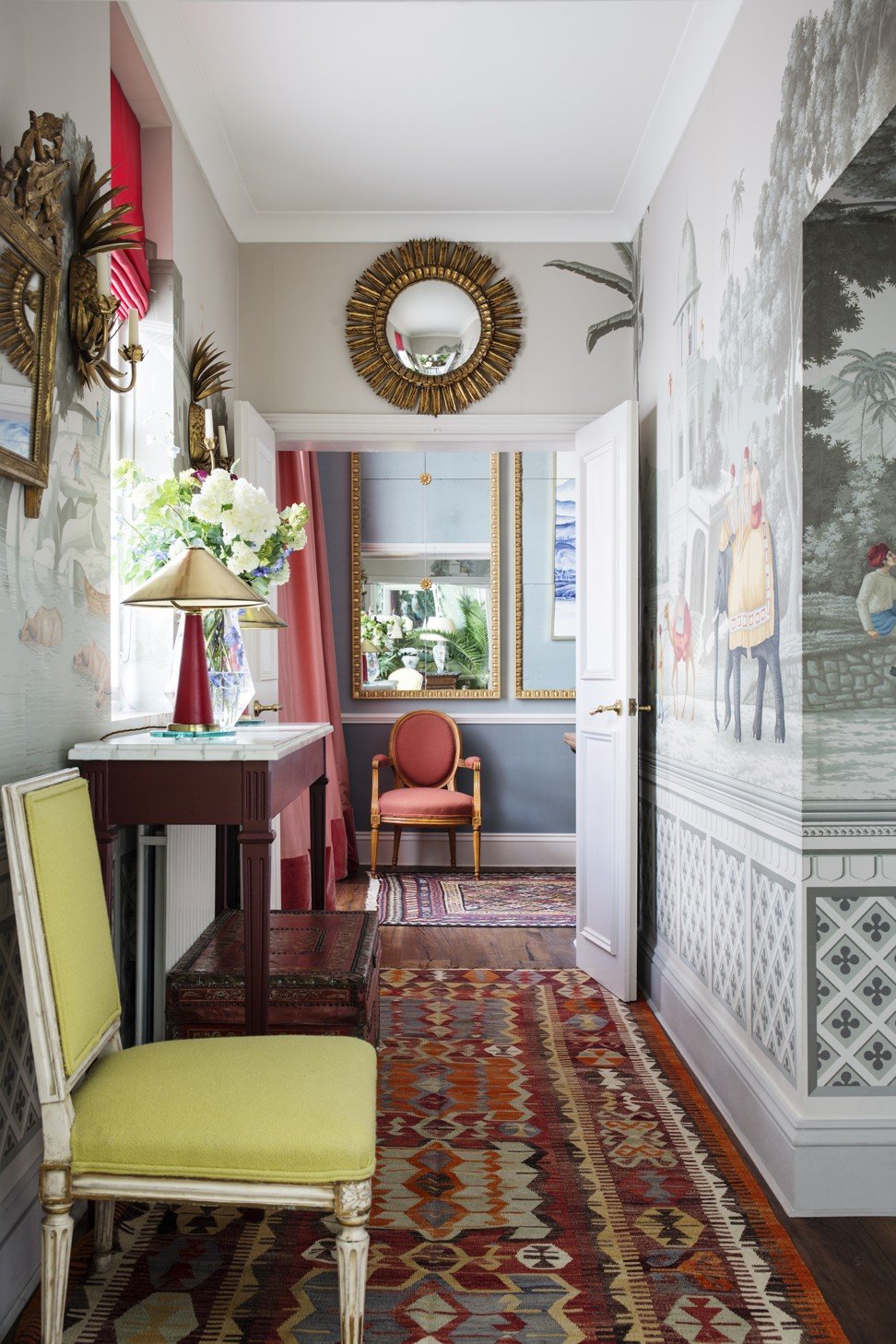 She and her husband currently live in a two-bedroom flat by Kensington Gardens with their two dogs, but she does want to start a family, at which point she says they'll need a bigger place.
The Kensington apartment is on the ground floor of a Georgian house with tall windows, letting in plenty of natural light, which enhance the vivid colours of the home. When Gurney moved here a few years ago, she raised the low ceilings to their original height except in the kitchenette, which would created the illusion of an elevator shaft due to its cosy dimensions. Gurney opted instead to put gold leaf on the ceiling and walls, which reflected the light in such a way as to visually enlarge the space.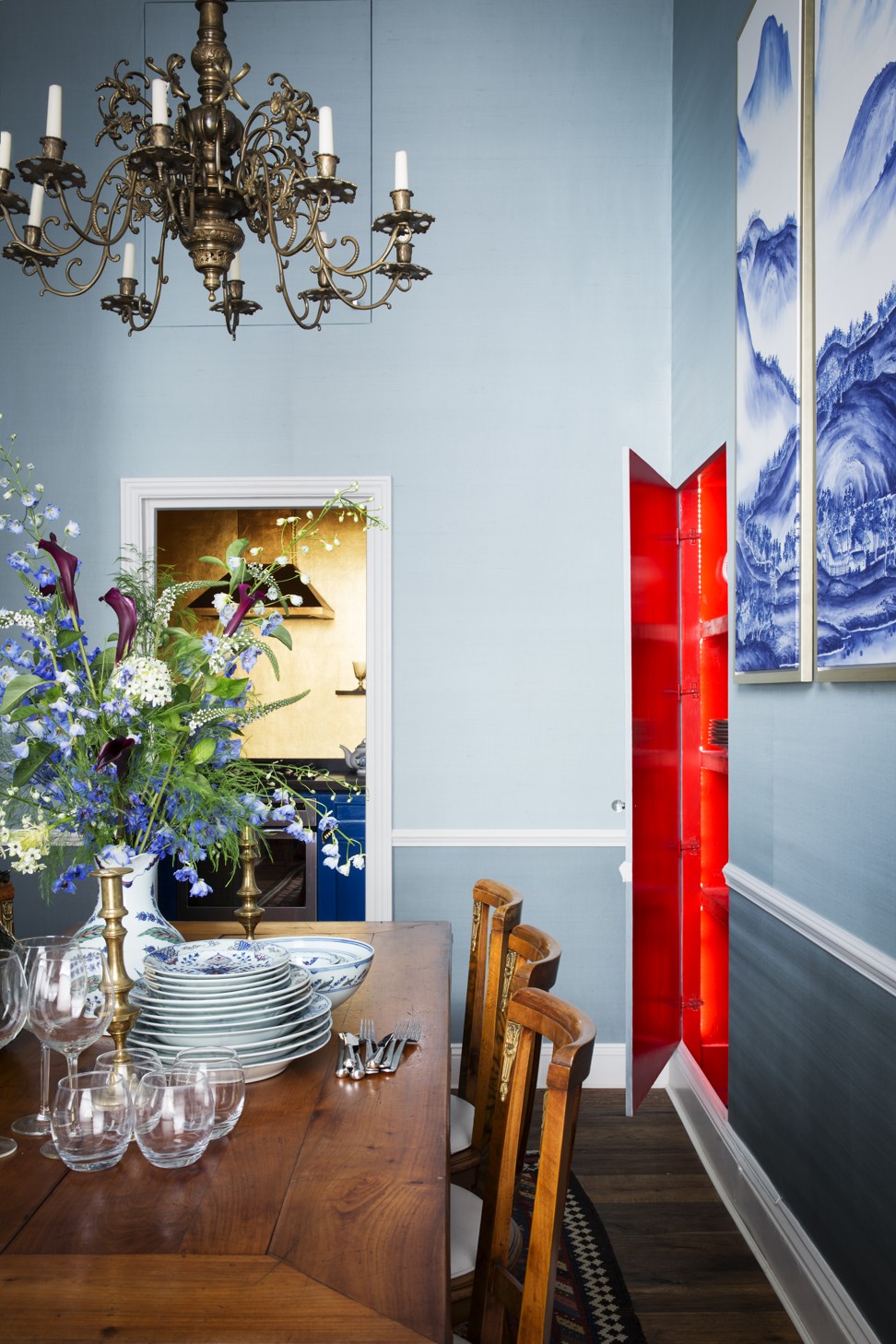 However, she admits that she could use a larger kitchen: "I could live on popcorn and Champagne, but my husband is a fabulous chef." Otherwise, Gurney loves her home and says she never gets bored, as she changes the wallpaper every six months or so.
Each room should have its own colour, scale and mood. It should feel like entering new worlds.
"I have the idea that each room should have its own colour, scale and mood. It should feel like entering new worlds. If it is too uniform and [styled], things tend to disappear. By using seemingly incompatible objects, you draw attention to them," she explains. "Also, I think a home should reflect the people who live there, so I like to keep souvenirs and gifts out on display."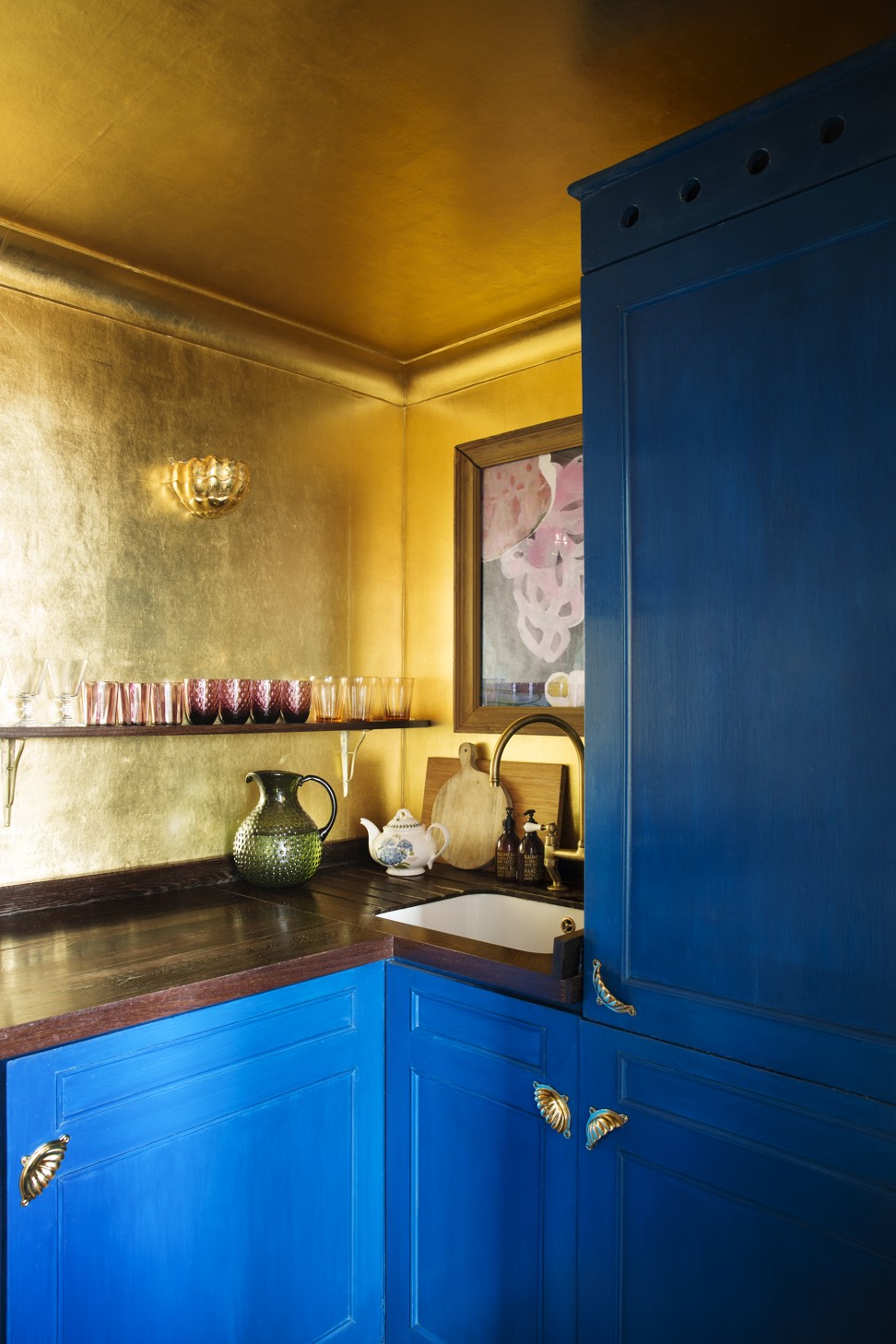 The marble-topped drawer cabinet, for example, was a relic from her childhood, something her father bought in a junk shop and renovated. There is little in the home that's not an antique or vintage, as Gurney confesses a self-imposed ban on new furniture pieces.
I grew up in my father's magical fairyland with birds flying around the walls.
Pantone's colour of 2018 is ultraviolet, but how do you use it at home?
"My favourite hobby is going to French antique markets with my father. There, I find treasures I would never would find as new. There is nothing better than renovating and upholstering old furniture," she says. "When making a home [you need] a soul, and there must be plants and animals. When I was little, I stayed a lot with my grandmother in the countryside, helping her take care of sheep, chicken and horses. I would feel claustrophobic if I was not allowed to get out to the countryside every once in a while, even though I like London as well."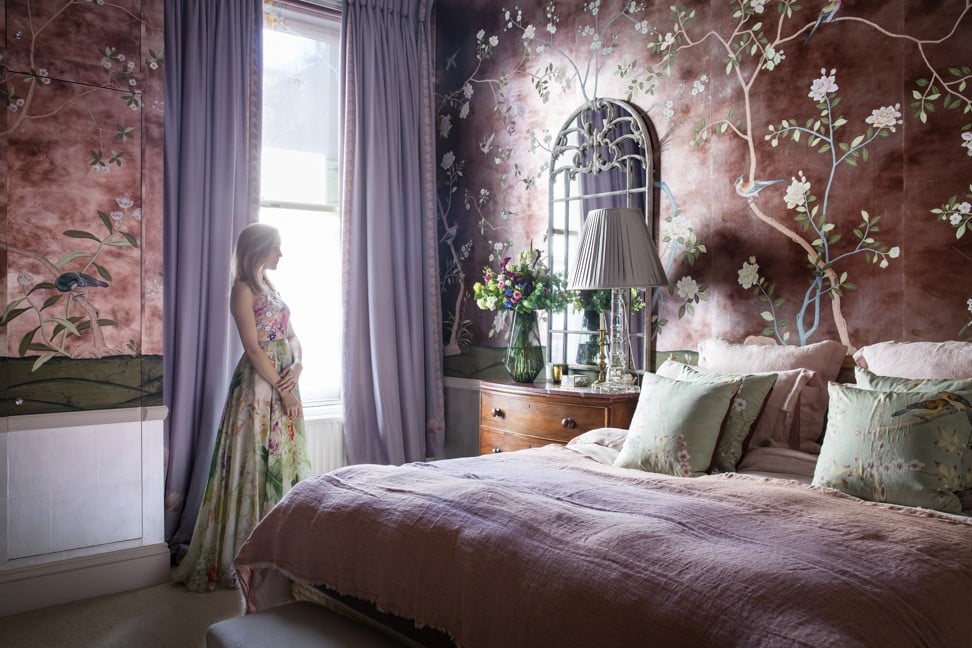 This certainly explains the predominance of flora- and fauna-themed wallcoverings and artworks in the home. Gurney says that she regards wallpaper as decoration – "painted walls feel colder, they become a part of the architecture" – and she prefers silk wallpaper, as "they're smoother and have more depth and texture than other materials, and they create better acoustics as well".
Even the Jenny Peckham dress she is wearing is in silk from de Gournay, which also produces fabric. It's clear that her love for the brand and her father's work is absolute, and who can blame her, when these beautiful coverings transform even a small flat into a world of dreams and colour?
Want more stories like this? Sign up here. Follow STYLE on Facebook, Instagram and Twitter