The Tesla Model 3 is the most hyped motor car since the days of the Ford Model T, which was built from 1908 to 1927.
Since it was announced in June 2016, more than half a million people have deposited US$1,000 to reserve their Model 3 sight unseen, drive untested.
Tesla Model 3 test drive: Elon Musk's 'affordable' electric car is what drivers have been waiting for
Yet, with deliveries to customers moving at a slow, horse-and-buggy pace, the hype has waned to scepticism.
The so-called electric vehicle for the masses didn't reach its first real-world customer until December 2017.
New-to-Tesla owners who want the entry-level model will have to wait until the first quarter of 2019. At best.
With so many other affordable long-range electric vehicles coming to the market, is the Model 3 worth waiting for?
Tesla CEO Elon Musk reveals the 'biggest mistake' of his career
To find out, we spent the afternoon in a Model 3 owned by a friend whose family owns a Model S.
For now, it comes only with rear-wheel-drive, the extended-range 310-mile (498-km)-range 75 kWh battery pack (US$9,000), and the premium upgrade interior (US$5,000). That's a starting price of US$49,000.
For all intents and purposes, the 238-mile, US$36,620 Chevrolet Bolt available nationwide now is an electric vehicle for the masses, as is the 151-mile, US$29,990 Nissan Leaf.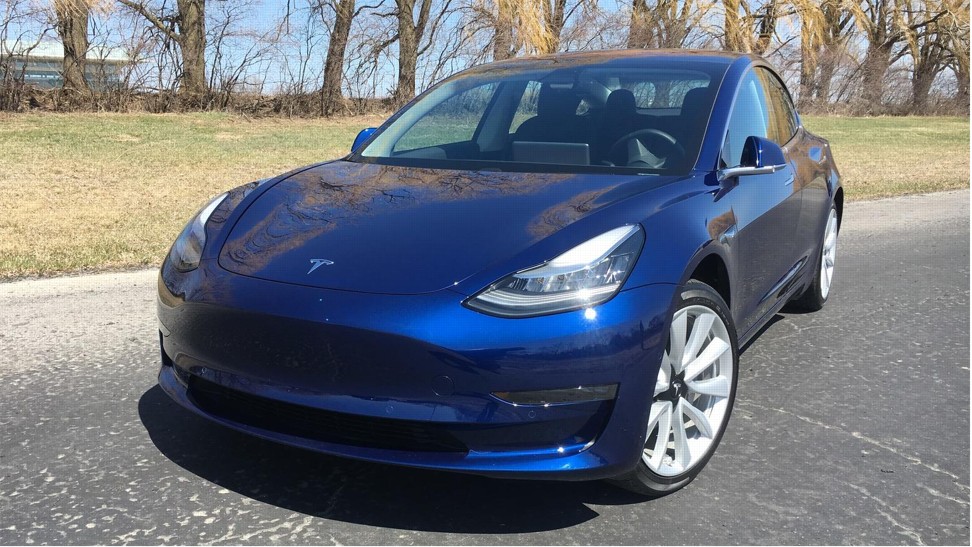 At this point, the Model 3 might be less about Tesla CEO Elon Musk's vision of a sustainable future so we don't have to colonise Mars and more about if Tesla can become a mass production carmaker that might, maybe, someday, be profitable.
Visually, the Model 3 looks like a mash-up version of the elegant Model S and the humpbackish Model X three-row crossover.
Incidentally, as of this writing, Tesla started seeking parts bids for its next vehicle, a compact crossover known as the Model Y.
If not for an old Ford trademark on the Model E name that forced Musk and Company to call it the Model 3, the Tesla family line would have spelled S-E-X-Y. True story.
Tesla's Shanghai factory could take luxury cars up a gear in China
It looks good but doesn't have the same striking proportions as the Model S. It's as low to the ground, but since Model 3 is one foot (30 centimetres)shorter, it looks chubbier.
There are some body-panel gaps that car critics like to point out as a quality-control issue, but most consumers won't notice and won't care.
The deep blue metallic paint, a US$1,000 upgrade over the standard black, is sharp.
Instead of retractable door handles, Model 3 uses cheaper chrome push-handles that are still flush with the body for improved aerodynamics.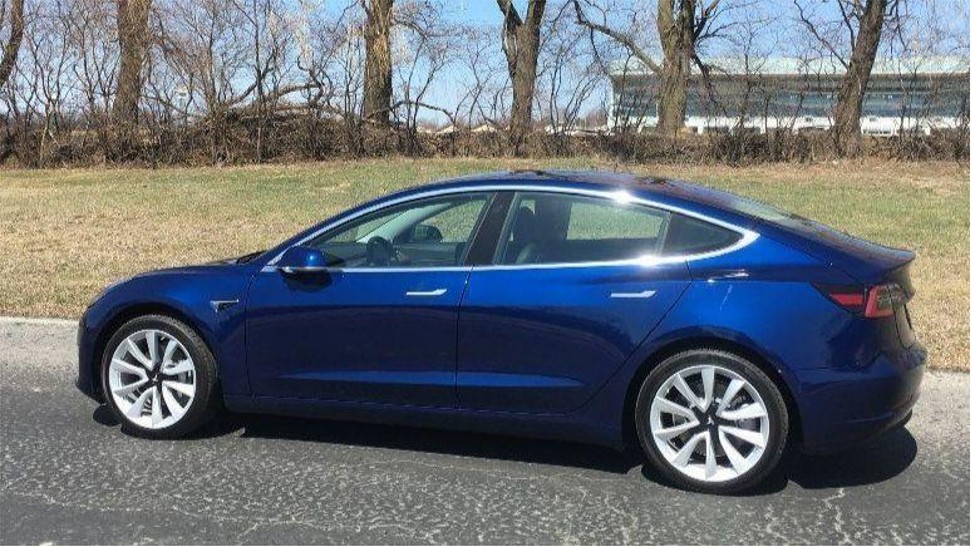 The inside is where it distinguishes itself from the Model S and every other car on the road.
There is no gauge cluster behind the steering wheel; there is nothing except a piece of open-pore wood trim extending from door to door.
Tesla Model 3 and 15 other new luxury cars and SUVs that will shake up 2018
The speedometer, odometer, radio controls, steering wheel position button, side mirrors buttons, climate – everything – is housed in the 15-inch (38-centimetre) centre screen. The screen has a horizontal, instead of vertical orientation compared with the 17-inch screen in other Tesla models.
On the left third of the screen is a static display for speed and other vehicle information.
On the bottom are climate controls. In the centre is everything else.
It doesn't take long to get used to, but it's best to set mirrors and steering wheel position while stopped.
7 tips for productivity by SpaceX and Tesla boss Elon Musk
The cabin is Spartan in design, which makes for a good user experience. Yes, UX (User Experience) is now integral to cars, too.
Even the steering wheel is relatively Spartan, with just a left and right rollerball control.
For people who remember steering wheels free of all buttons except a horn, it is a welcome throwback. But the dependence on the touchscreen can be confusing for some functions, such as the windshield wiper control. The left stalk has a button for wiper fluid, but the wiper speed settings for weather outside of California are on the screen.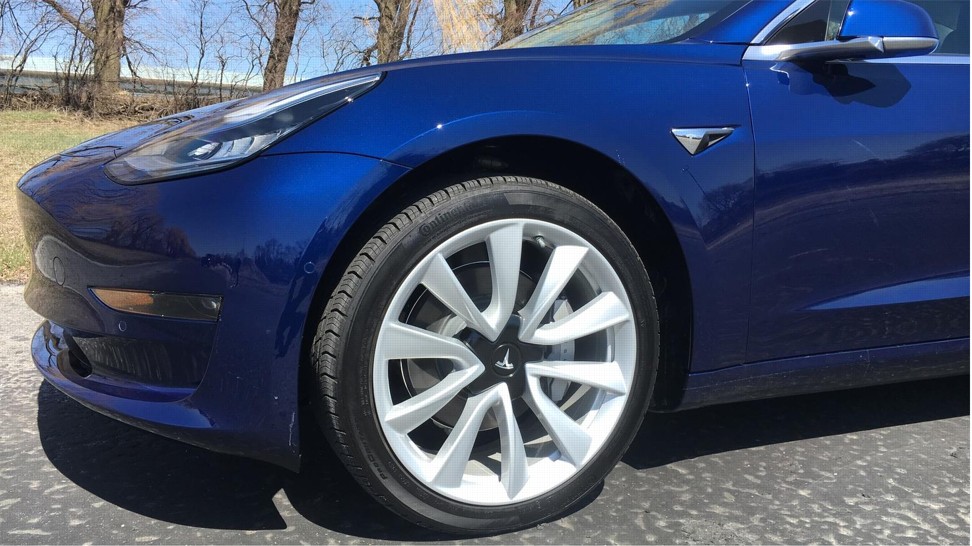 Other owners have had problems with the screen, which our friend best summarised as a "computer". And like a computer, sometimes a hard reset is in order.
He had to reset it to get the 4G LTE network restarted so it would pair with his phone, which uses the Tesla app to condition the car, open the locks, and other vitals.
If the smartphone is not functional, there is a credit-card-size "key" that will start the car. There is no key fob. So it goes in the technology age.
Despite having a steering-column mounted "gear" stick, there is a thick centre console with deep storage areas and a clever phone charger under the screen.
We prefer the open legroom of the Model S, which uses an obeche tray so the space under the dash is open from door to door.
Rear visibility is limited, but the panoramic windshield creates an open spaciousness.
Tesla Model 3 may be more of a luxury car than previously thought
Rear-seat legroom is also limited, and there was room for no one behind our 6 foot, 3 inch (1.9-metre) owner.
Luggage space is exceptional, however, thanks to the 60/40 split seats. But even with the Model 3's front boot, the Bolt has more vertical space and cubic volume.
The understated joy of any Tesla, however, is how well it drives.
Even at more than half the price of the quickest Tesla, the Model 3 with the larger 75 kWh battery pack hits 60 mph (96.5 km/h) in 5.1 seconds, according to Tesla.
But in many forums and other car outlets, times of 4.6 seconds are common.
Either way, the "shift"-less acceleration is a straight shot that pulls back the corners of your mouth into a smile. The low centre of gravity, with the heavy battery pack under the floor between the axles, provides Porsche-like handling on turns.
Steering can be firmed up from comfort, to normal, to sport. The car is a blast to drive.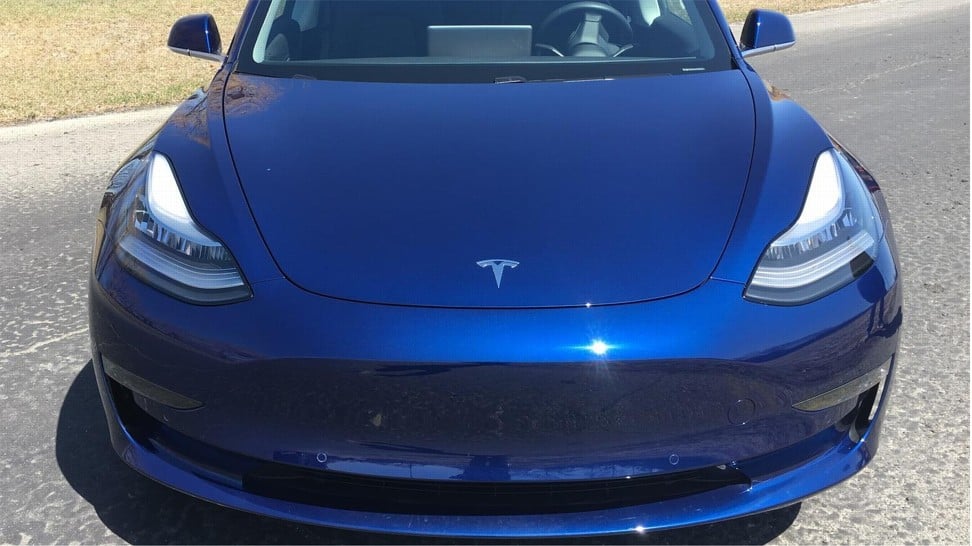 There are only two regenerative brake settings, and it'd be nice if there were a manual setting like in the Chevrolet Bolt and other General Motors products.
The concern as Tesla ramps up production of the Model 3 is its own success.
The US$7,500 US federal tax credit gets cut in half once a carmaker sells 200,000 total EV (electric vehicle) units, before being phased out in half-year increments.
Tesla will get there this year, as will GM and Nissan.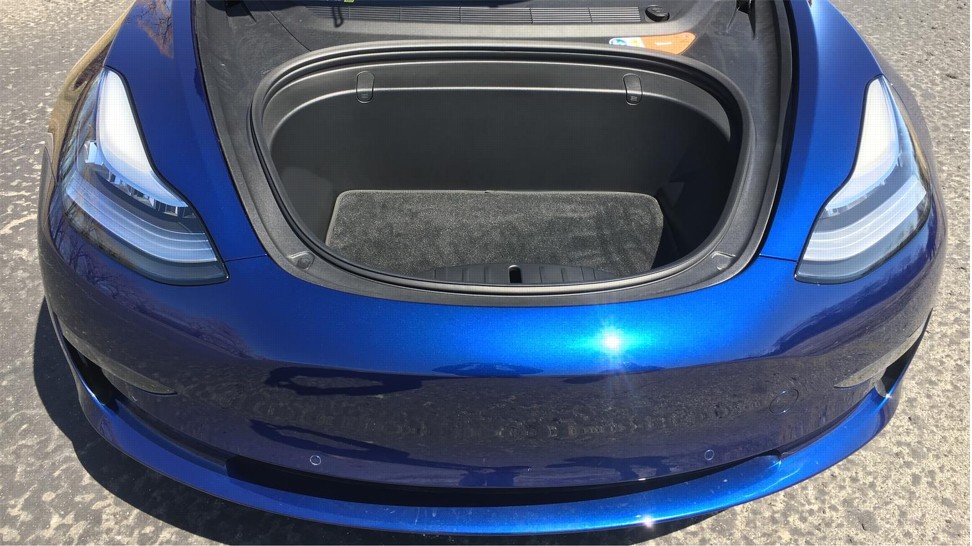 To people considering cancelling their order because of quality concerns or general frustration, I would recommend holding on.
The Bolt EV is a good, practical car, with great tech and crossover versatility. But the Model 3 is the best "affordable" electric vehicle on the market.
It's a compelling option in the compact luxury space, regardless of powertrain.
It's fun to drive and cutting-edge, and with over-the-air software updates it can be upgraded continuously from your home garage.
It is the vehicle for the technological age, with glitches, production delays and early adopter pride.
The Bolt is the safer play for sure, but when has safe ever been sexy?
––––
2018 Tesla Model 3 at a glance
Vehicle type: Compact electric vehicle
Base price: US$35,000
As tested: US$51,500 (excluding destination; excluding US federal tax credit)
Range: 310 miles
Powertrain: 75 kWh battery pack making 271 horsepower
Want more stories like this? Sign up here. Follow STYLE on Facebook, Instagram and Twitter