The latest Porsche Cayenne continues its hybrid ambitions in a manner that should further satisfy potential punters of luxury SUVs.
It comes as no surprise why the Cayenne has become a bread-winning model for Porsche in Thailand despite the brand's established image with sports cars like the legendary 911 Carrera.
After all, the Cayenne is a large SUV offering high levels of practicality and features a high-riding body that so many people these days have come to like.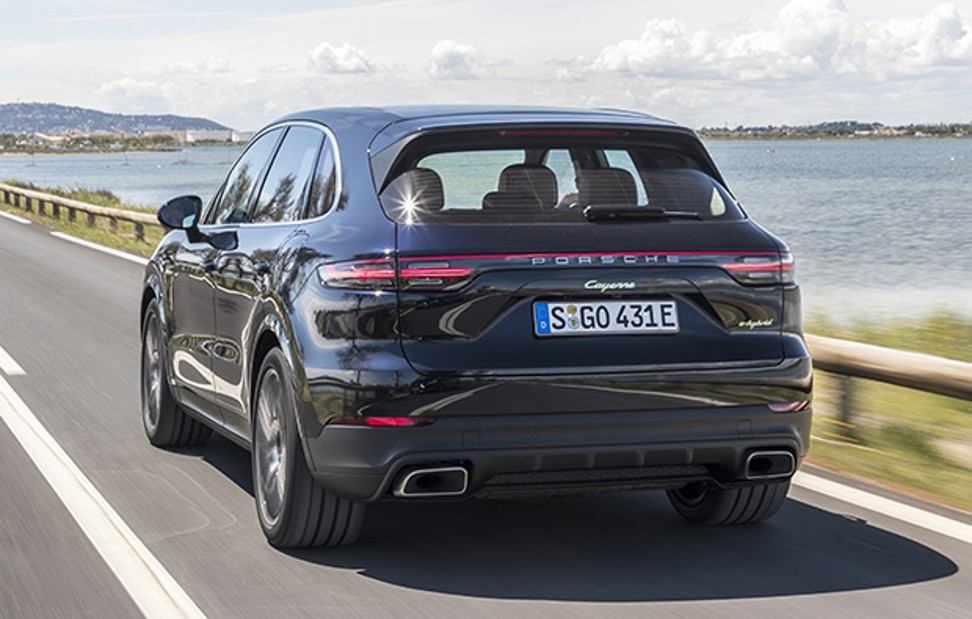 And like how so many other luxury brands are experiencing, the SUV body style is said to account for more than 50 per cent of annual sales for Porsche in the country.
Then there's the fact that the Cayenne has a plug-in hybrid version to choose from which can enjoy preferential excise taxation given out by Thai authorities.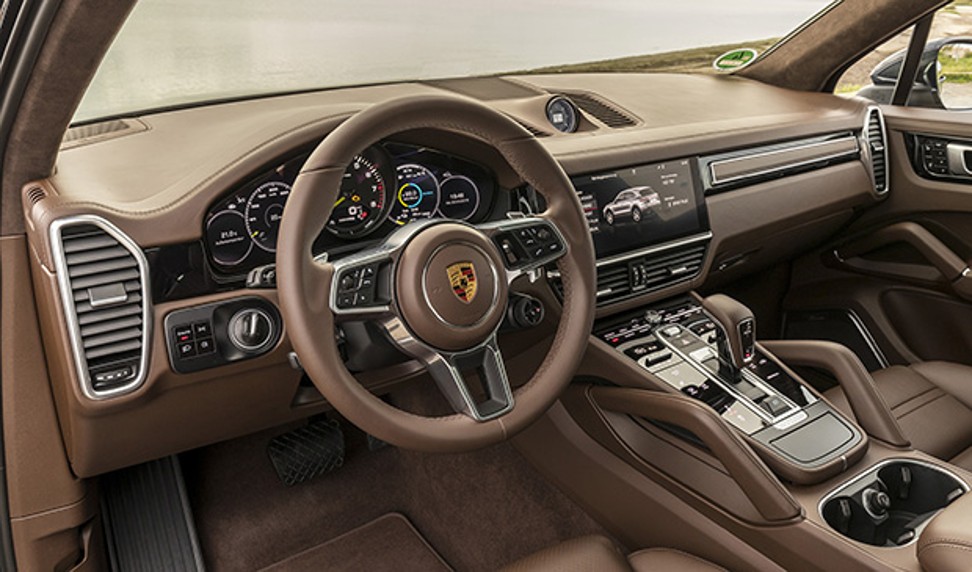 Relatively low are the rates that the semi-electric Cayenne is even cheaper than some basic counterparts powered by conventional petrol engines.
Sure, there's the smaller Macan mid-size SUV to choose from that should actually be the core-selling model for Porsche.
But as it has yet to go hybrid, even on a global basis. About 6 million baht (US$0.19 million), the Macan is not much cheaper than the Cayenne to really lure luxury car buyers with money to spare.
When the Thai Porsche agent launched the latest generation Cayenne late last year in pure petrol V6 form, many buyers conveniently opted to wait for the hybrid version when it wasn't even available yet.
It was only this month that the so-called Cayenne E-Hybrid has been officially announced globally ahead of first deliveries later this year.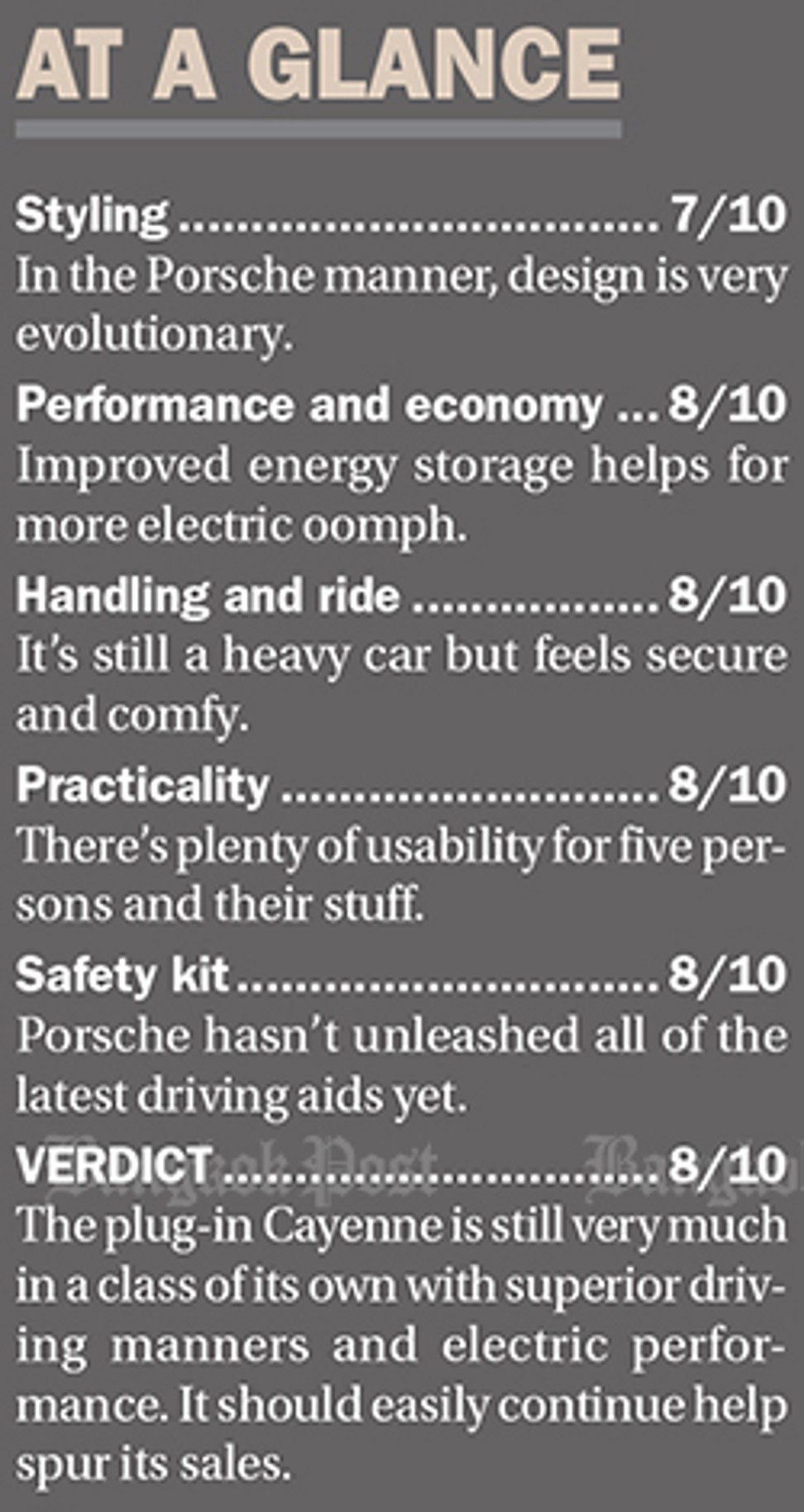 And due to some changes in excise tax collection last year, the third-generation Cayenne E-Hybrid is nearly 500,000 baht cheaper, at 7.5 million baht, than the outgoing model.
This certainly sounds as good news for both Porsche themselves and the customers waiting to get a hold of one because the Cayenne E-Hybrid has improved in many ways, albeit subtly in the usual Porsche fashion.
Take a look at the design, as an example. Once again, the Cayenne has evolved so mildly that you'd probably need to be true fan of it to note the cosmetic changes.
The only two key elements that truly distinguish new from old are the heavily slatted air vents on the front bumper and the rear lamps running horizontally the entire width of the boot lid.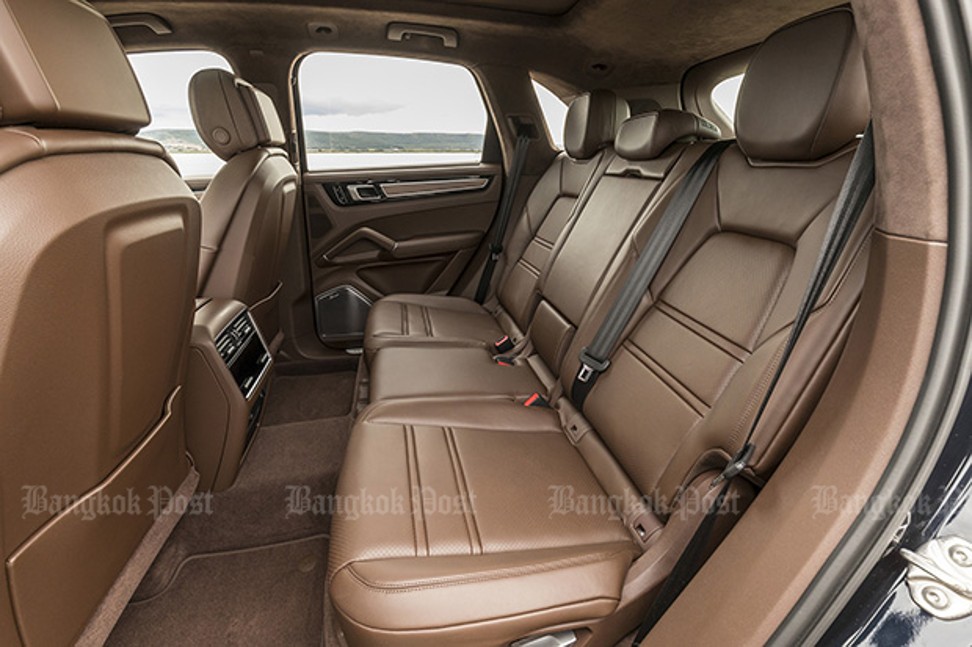 In spite of the minimal atonements, they have all been done for the better. The Cayenne now looks more dynamic thanks to a less upright stance and more macho wheels rimmed with mixed-size tyres.
The interior has changed more significantly, though. Apart from yielding more space for five occupants and their belongings due to an enlarged body, there's a new digital interface on the fascia inherited from the current Panamera fastback.
Geneva Auto Show: Mercedes, Porsche and Lamborghini show edge over electric sports cars
The most notable one is the wide central touch screen followed by a digital instrument panel (only the rev-counter remains analogue for the sake of Porsche tradition) and touch-sensitive controls on the console surrounding the gear lever.
It's a far more effective way of controlling various functions than the button-festooned variation of the second-gen Cayenne.
As ever, the cabin is built and finished like a bank vault. Practically every area of the interior has high quality trim to justify the Cayenne's price premium over rivals from mainstream luxury brands like Audi, BMW, Lexus, Mercedes-Benz, Range Rover and Volvo. It's a genuinely nice place to be in, the Cayenne.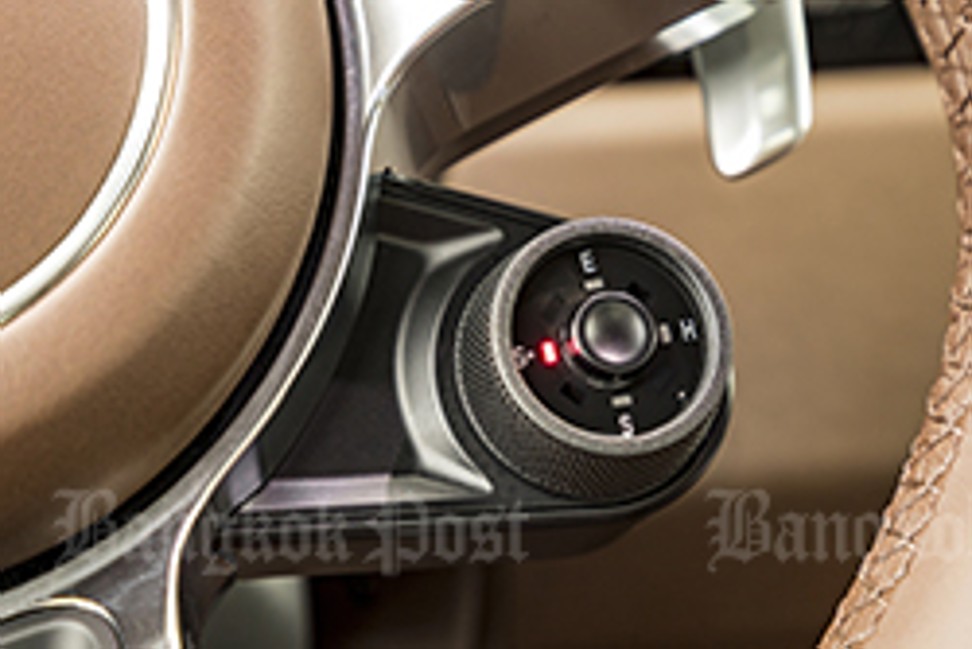 The more important improvement comes in the technical department. Okay, replacing the 3.0-litre supercharged V6 with an equally sized turbocharged variation may not exactly sound like the headlines.
However, the electrical system that couples to the combustion engine has been improved in terms of both battery capacity and CO2-less performance ability.
Porsche's plug-in Panamera hybrid sparks electric response
This entire drivetrain isn't to be confused with that in the plug-in Panamera, which employs a newer 2.9-litre twin-turbo V6 and eight-speed dual-clutch automatic transmission; the Cayenne's 3.0-litre six-potter has a single blower and is mated to a torque-converter style auto with the same amount of forward ratios.
But by virtually no means is the Cayenne E-Hybrid a slouch on the move, as how we experienced it during a test drive held in France last week. With combined outputs of 462hp and 700Nm, this particular Cayenne manages to still be a relatively quick SUV compared to its intended rivals.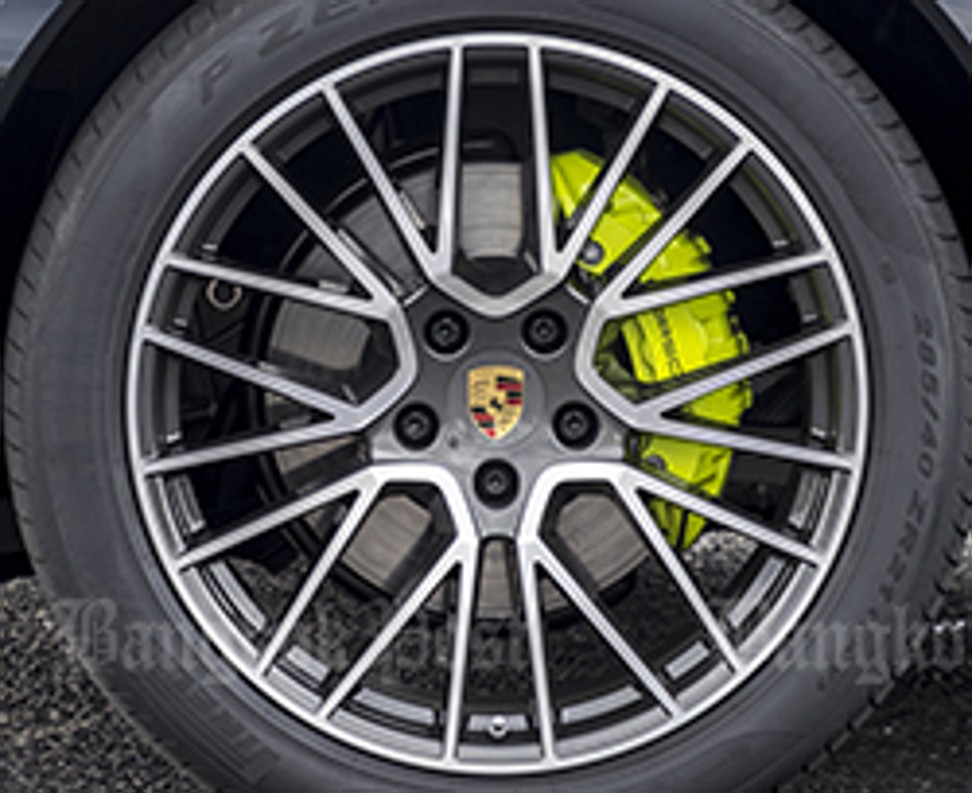 Although this hybrid has to cope with at least 2.2 tonnes of body fat, performance is never lacking should you choose the right driving modes. All-electric driving can be done up to 135kph for a claimed 44km (up from 35km). Go into Hybrid mode and the tendency still is on CO2 reduction. Switch to Sport (or Sport+) and the V6 remains alive at all times for enhanced grunt.
But here's the novelty for the Cayenne E-Hybrid and the compensation of using an older V6.
Inherited from the 918 Spyder hypercar and already in service in the semi-electric Panamera, the electrical boost can provide 20 sec of extra thrust in power via a button on Porsche's steering-mounted rotary dial.
Porsche has officially launched a US$16 million hybrid yacht
Yes, it works well especially when you want to confidently overtake other cars on two-lane roads and should be treated as a necessity rather than gimmick for this obese SUV.
This function clearly gives the Cayenne Hybrid a performance edge over the 400hp-plus Mercedes-Benz GLE500e and Volvo XC90 T8.
Another area where the Cayenne has taken a leap forward is the chassis thanks to the latest platform for large SUVs developed by the Volkswagen Group for not only the Cayenne but also the Audi Q7, Bentley Bentayga, Lamborghini Urus and VW Touareg.
Thanks to a bigger footprint and grippy tyres from Pirelli, the Cayenne E-Hybrid hugs to tarmac remarkably well at all kinds of speeds.
And with the inclusion of three-chamber air suspension (standard in Thailand) replacing the one-chamber version of the predecessor, the ride is well-controlled, quiet and comfy at the same time.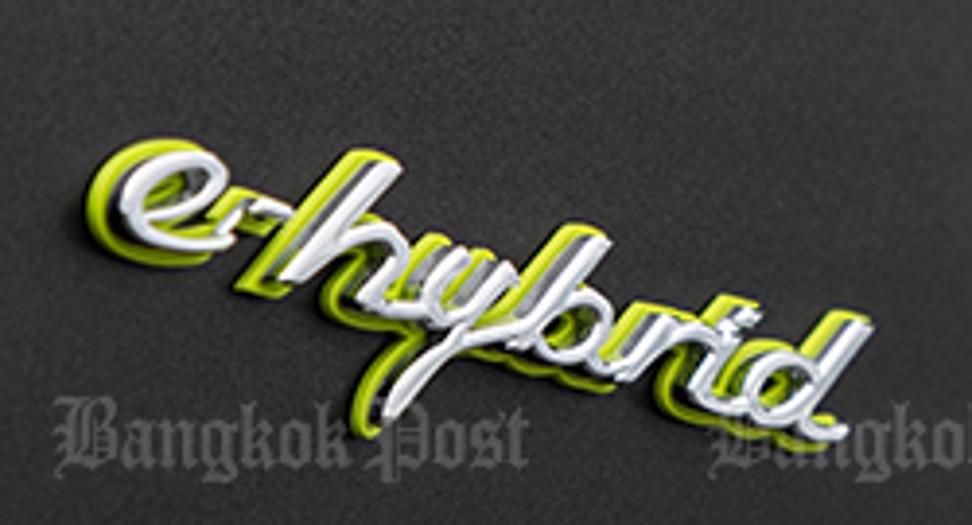 Yes, it's more cosseting than before and comfort-oriented buyers should like it. There are three levels to choose from.
If you're new to the Porsche world or have left from other premium nameplates, the steering might initially feel heavy at low speeds.
But it largely compensates elsewhere, be it on the highway or in the twisty bits, by being crisp just how a modern-day Porsche family car ought to be.
Porsches are 'normal' now; it's all about 'exclusive' McLarens, California says
All said, the Cayenne E-Hybrid is what it has always been, just that it has improved incrementally at its own game to stay atop of its intended competition. It's got faster performance, improved electric-driving capability, more balanced road manners for relevant times and a slightly smarter-looking outfit.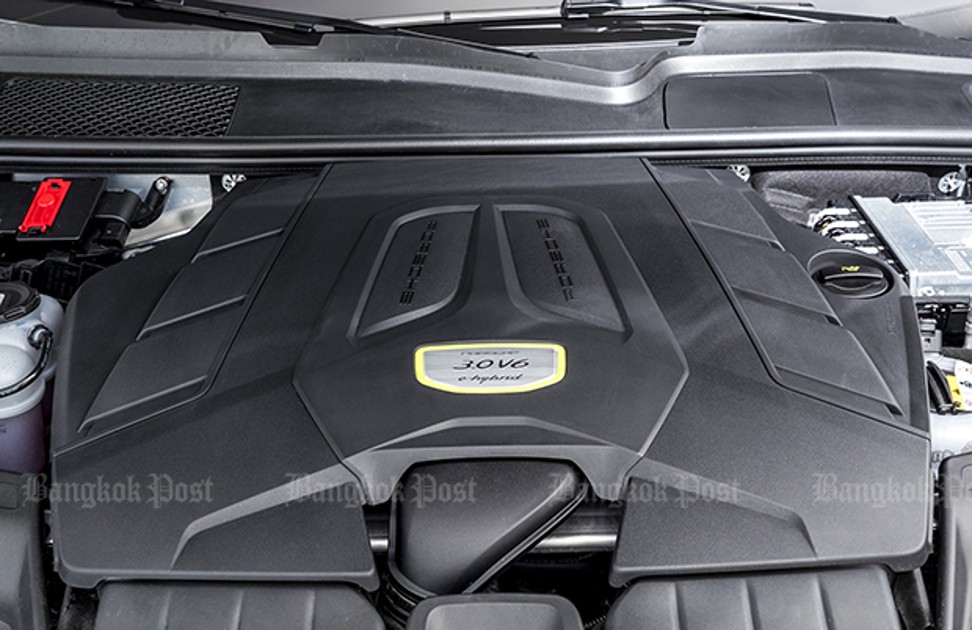 Yes, it's quite a pricey option against many of its intended competition and probably would have been better off with a higher level of standard kit to justify its lofty price.
One thing Porsche has announced, but has yet to feature in the Cayenne, is full-colour head-up display for more relaxed ergonomics. The two standard items so far in Thai showrooms are lane-change and parking assist.
It surely wouldn't be surprising how this hybrid-powered Cayenne will help continue grow the brand's sales to a higher level. Porsche's flagship SUV has only gently evolved, but it's still the one to comfortably lust for in the eyes of Thai buyers wanting a posh high-riding family car.
Want more stories like this? Sign up here. Follow STYLE on Facebook, Instagram and Twitter