When the operating system iOS 12 comes to iPhones everywhere later this year, Apple's popular US$159 AirPods will get Live Listen – a nifty feature that makes it easier to hear conversations in noisy places.
The addition of Live Listen to the AirPods – first reported by TechCrunch, the online technology industry news website on Tuesday – means users who are hard of hearing will be able to stream microphone audio from an iPhone directly to their wireless earbuds.
Apple tipped to release three new iPhones in September
Live Listen has been around since 2014, but only on select Apple-certified hearing aids.
Essentially, Live Listen turns your iPhone into a microphone: if you are in a crowded bar, point your iPhone's microphones at the person across the table from you, or even slide it over, and you will hear what they have to say using Apple-certified devices such as your hearing aid – or soon, your Apple AirPods.
WWDC 2018: Apple's FaceTime to support video chats of 32 people
The AirPods, which have been hailed as one of Apple's greatest inventions in recent memory, will expand the reach of Live Listen, and let far more people take advantage of a potentially very handy feature.
That said, people with hearing loss should still get a real medical device, and not rely on a pair of consumer earbuds such as the AirPods.
The future of Apple is in your ears
The really exciting part is when you look at what this could mean for the future of the AirPods, and for Apple itself.
When Apple first launched the AirPods in 2016, Will Oremus, the senior technology writer of the online magazine Slate, described them as "Apple's first ear computer". Indeed, the sky seemed to be the limit.
The really exciting part is when you look at what this could mean for the future of the AirPods, and for Apple itself
Because AirPods give users one-touch access to the Siri virtual assistant, and because they linked up with the iPhone's tremendous galaxy of apps, pundits were hopeful that the AirPods could enable all kinds of "superpowers" beyond what any other headphones could do.
Almost two years later, though, those superpowers have yet to manifest, and the AirPods are still best suited for music and maybe phone calls.
WWDC 2018: Apple addresses iPhone addiction
Still, we have been given a glimpse of what the future could look like, thanks to some of Apple's competitors.
Doppler Labs, a start-up, released the Here One, a pair of earbuds that could increase the bass at a concert to quieten the sounds of a crying baby.
Google, for its part, recently launched the Pixel Buds, which feature real-time language translation.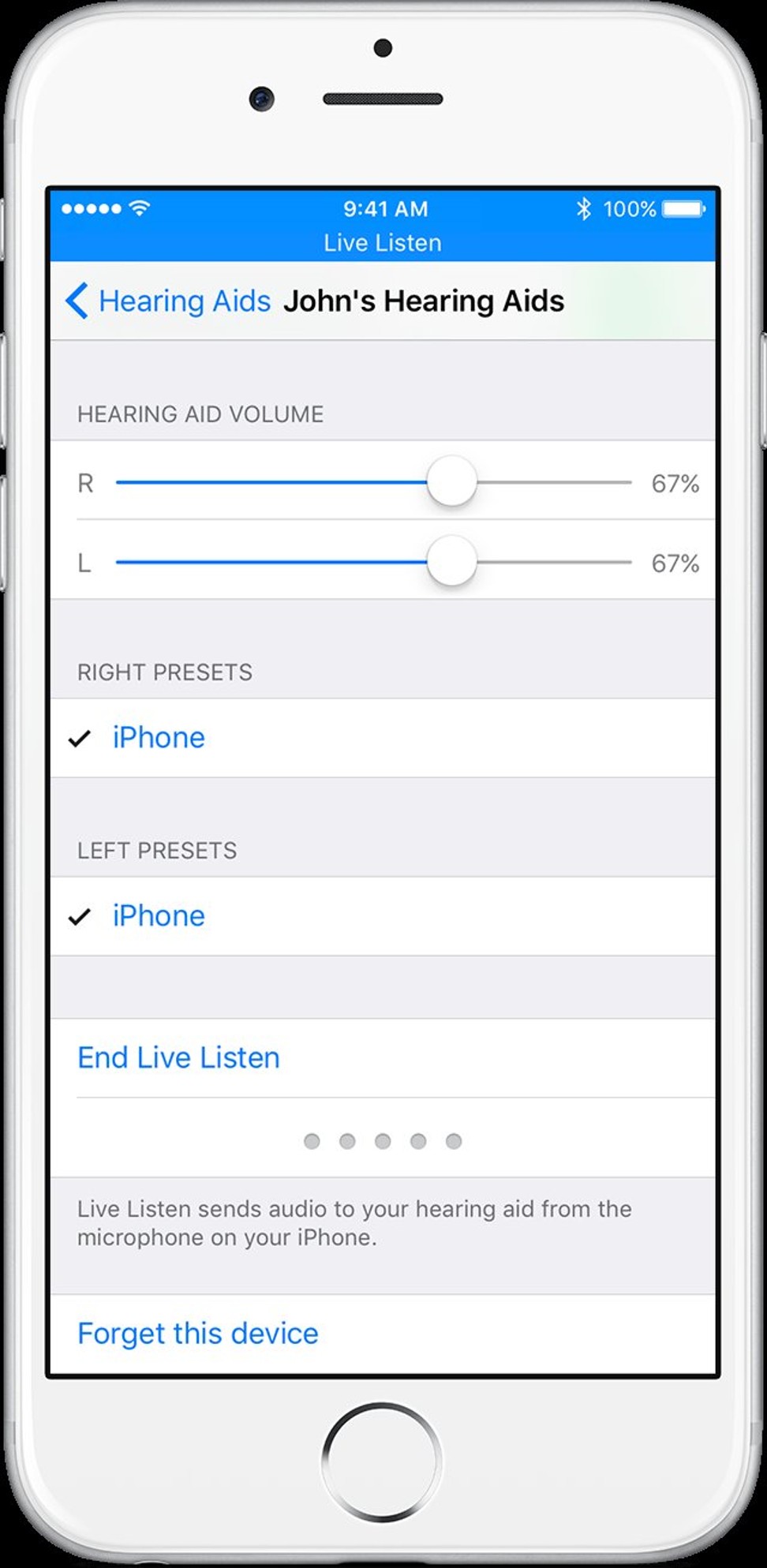 Those products may have been too far ahead of the curve: Doppler Labs went out of business in 2017, after its cool technologies could not overcome the inherent challenges of the hardware market. And the Google Pixel Buds received lukewarm reviews, and they haven not become nearly as ubiquitous among gadget-heads as the Apple AirPods.
So it is no wonder that Apple, which famously prefers being right to being first, has been slow to push non-traditional uses of the AirPods.
With the addition of Live Listen, though, it means that Apple is still right on track to bring so-called audible computing to the masses, even if it s happening more slowly than some would like.
What you should know about Apple's new iPhones
Once it gets going, though, things are going to get wild.
It is not hard to imagine how Apple's App Store would get apps specifically for the AirPods – language translation is an obvious one, but what about putting to work Apple's acquisition of the music identifying app, Shazam, by automatically cataloguing every song you hear in a day?
Or prank apps that make it sound as if your boss has inhaled helium during your big weekly meeting?
So yes, Live Listen is one little feature, but it is one that points to a bold new future for Apple, where your headphones actually help you do things you could not before.
You may just have to wait a little while for it to fully come to pass.
Apple did not immediately respond to a request for comment.
Want more stories like this? Sign up here. Follow STYLE on Facebook, Instagram and Twitter
This article originally appeared on Business Insider.