Anyone with €2,899 (US$3,400) lying around, and who yearns to experience the nostalgic feeling of playing on an original Pong table, are in luck.
The OriginX, handmade by Swedish designer Love Hultén, is being produced in a limited edition of only 50 units.
Playful Chanel opens Coco Game Center, its innovative beauty pop-up arcade
The wall-mounted OriginX is based on the original Pong cabinet, complete with a walnut housing, a yellow facade – although additional colours are available upon request – and aluminium control panel.
Pong was one of the original arcade video games – featuring a two-dimensional table tennis game – first produced by Atari in 1972.
The OriginX's interior computer serves as an emulator, which allows users to play some classic arcade games with up to two players.
The latest toy of the super-rich: Tucker Sno-Cat
However, by installing additional hardware or using a USB port, virtually any arcade game can be played on the machine.
Hultén said the cabinet would be able to store up to 10,000 games.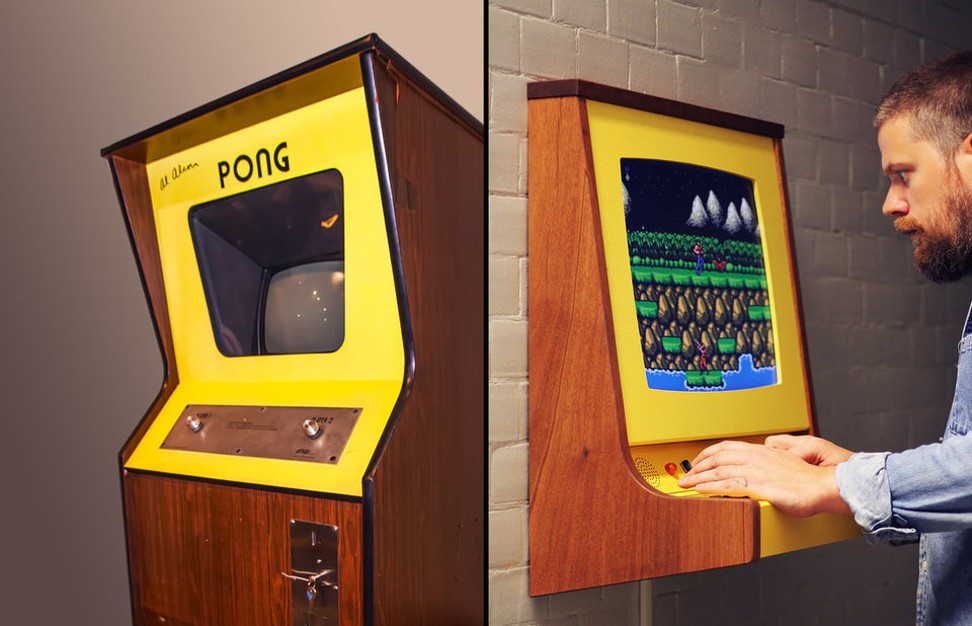 The 19-inch (48-centimetre), 4:3 LCD screen has a "barrel distortion" filter, which mimics the effect of playing on an old, classic cathode-ray tube or CRT arcade screen.
10 best video games of 2017: Nintendo ruled supreme after a gaming year to remember
The unit also features stereo speakers and two joysticks – each flanked by six control buttons, can be shipped worldwide.
All 50 OriginX machines will be personally made in Sweden by Hultén.
Want more stories like this? Sign up here. Follow STYLE on Facebook, Instagram and Twitter
This article originally appeared on Business Insider.