With the launch of Samsung's Galaxy Note 9 less than three weeks away, it's almost certain that this new flagship Android smartphone will have a similar look and design to its predecessor, the Note 8, but with a slightly larger screen, a larger battery and other top-of-the-line improvements and features.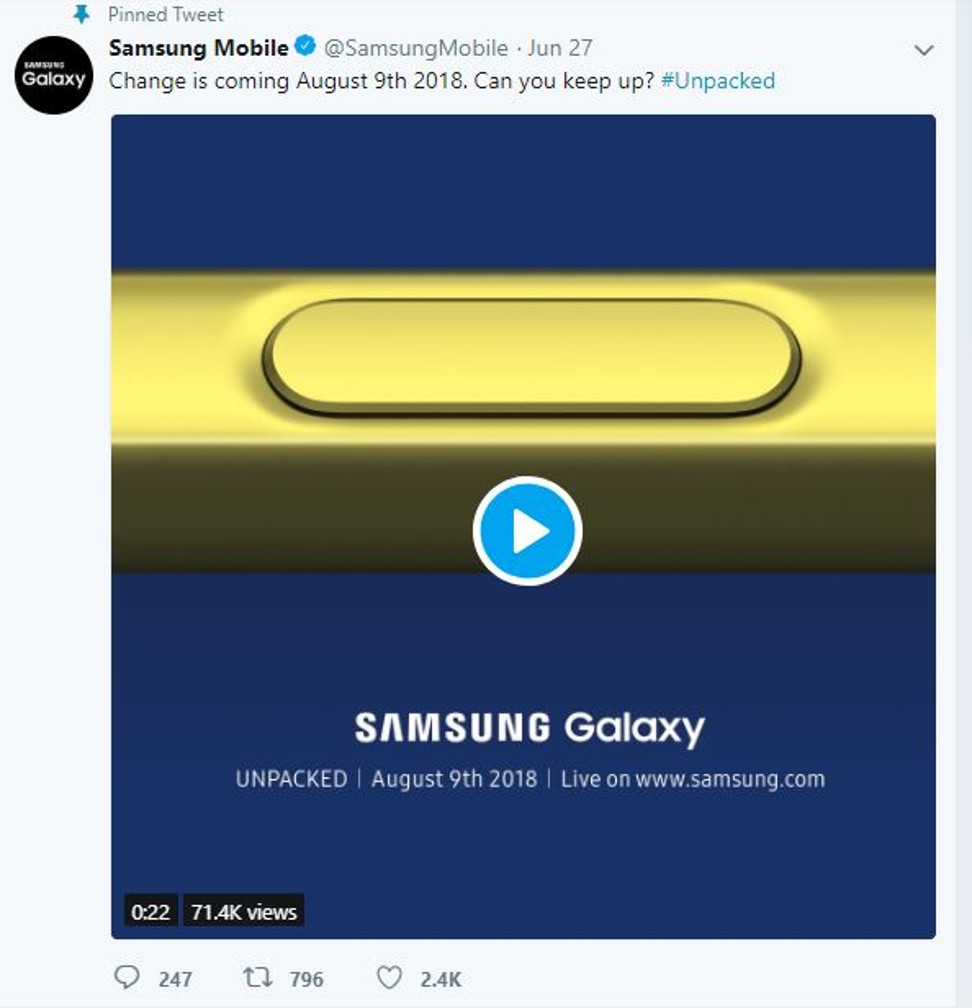 Samsung has announced that Note 9 is being launched in New York on August 9. The invitation it posed on Twitter shows an S-pen (a special stylus that comes with the phone for writing and drawing on screen) button in a gold/yellow colour, leading to speculation that the new phones will come with an S-pen in this new shade.
Samsung keen to claim 'world's first' with foldable phone launch
The launch, although earlier than the usual late-August slot, is widely expected by observers because in April the Federal Communications Commission (FCC) granted approval to Samsung's SM-N960F, SM-N960X and other models believed to be the new Note 9 and its variations. Support pages for the Note 9 have also been created on some of Samsung's global websites although they contain no data.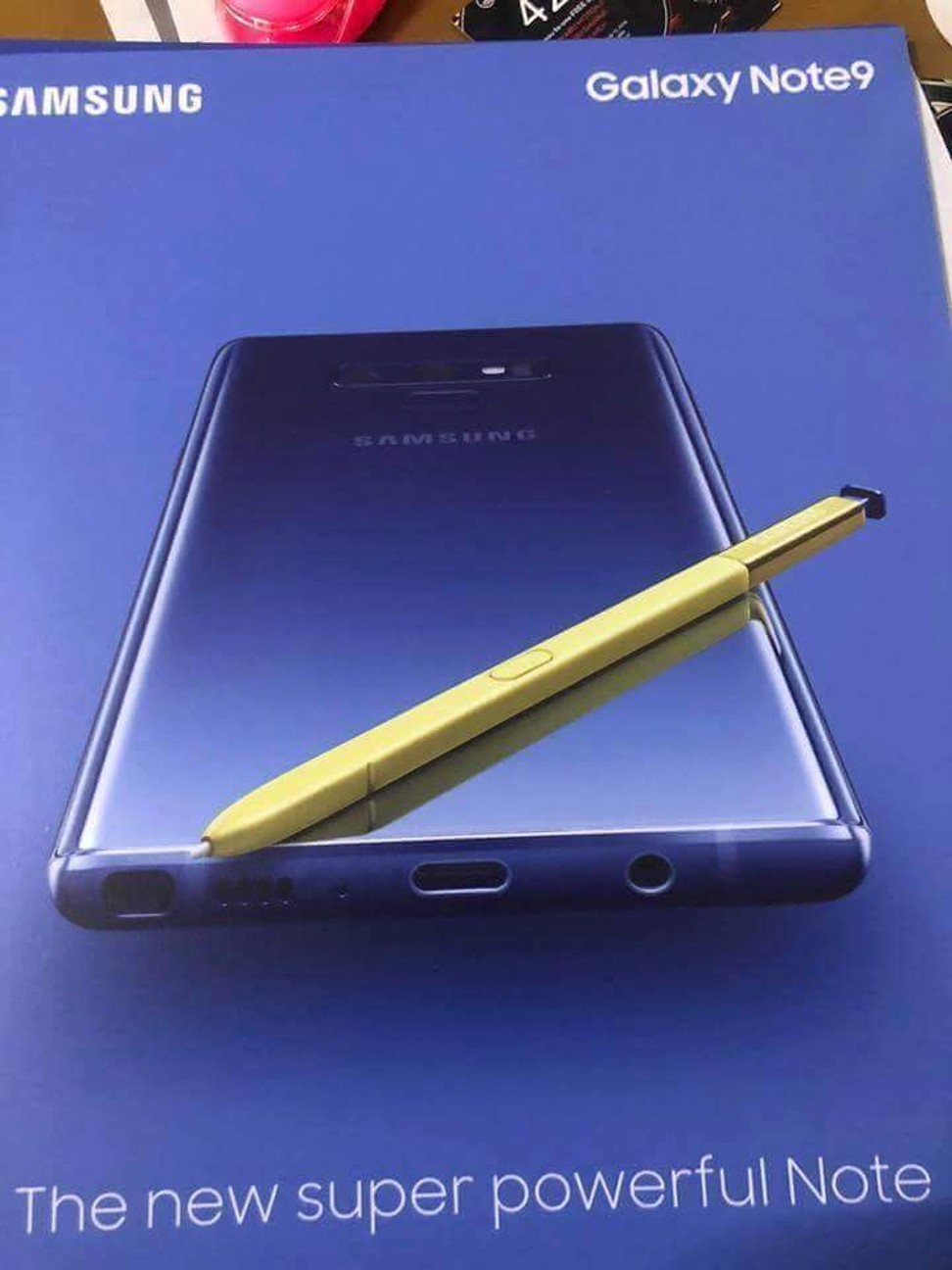 Based on information and leaks, the Note 9 will have the same metal and glass, dual-edge design as the Note 8, with the S-Pen located in the same bottom right-hand corner. The new phone should be slighter larger because it sports a 6.38-inch display instead of 6.3-inch. The super AMOLED touch screen supports 16M colours with resolution of 1440 x 2960 pixels and an aspect ratio of 18.5:9.
There was a rumour earlier that the Note 9 will be the first Samsung phone to have an in-display fingerprint sensor, but it's more likely that it will have the same rear-mounted fingerprint sensor as the Note 8. Samsung recently said it would only "commercialise" the new in-display fingerprint sensor on the Galaxy S10, due to be launched early in 2019. However, the position of the fingerprint sensor on the new phone may have been shifted from vertical-oriented next to the camera, to horizontal-oriented below it. A leaked photo of the Note 9 screen protector also indicates that it may have a larger iris scanner.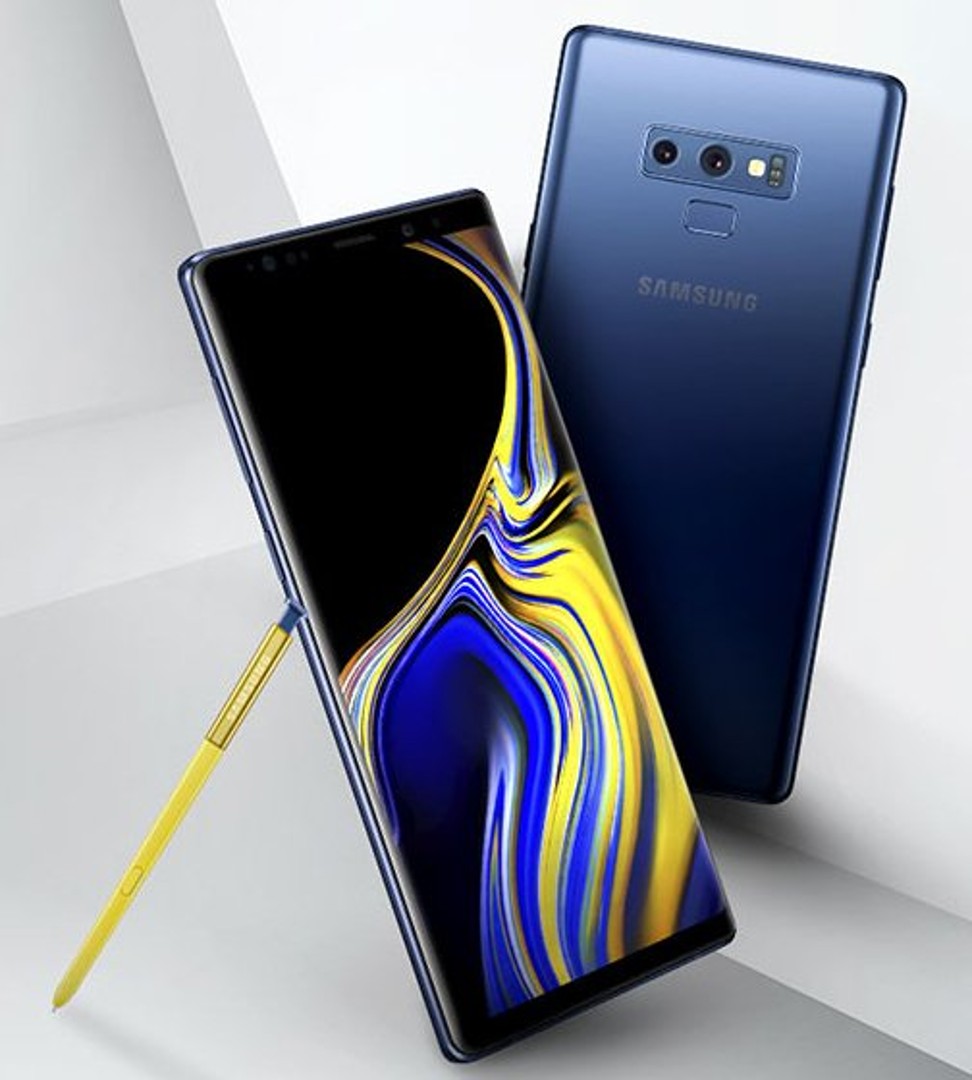 The Note 9 should come with a dual camera: a 12-Megapixel primary camera that can switch between an f/1.5 and f/2.4 aperture, and a secondary 12-Megapixel, f/2.4 aperture camera with 2x optical zoom. Both feature super slow-motion videos and AR emojis.
Samsung reveals why its Galaxy Note 8 smartphones has a stylus
A major improvement to the phone should be its larger battery with a capacity of 4,000mAh (compared with the 3,300mAh battery of the Note 8), which supports video playback of up to 25 hours. Both quick charging and wireless charging should be supported.
Regarding the hardware, the Note 9 is likely to be powered by Qualcomm's Snapdragon 845 processor, or Samsung's Exynos 9810 for some models. The phone will support LTE/HSPA/GSM networks, and will come with 6GB RAM, 41/128/256 GB storage, a microSD slot for additional storage, and a USB type-C port for charging. Power users should be delighted to know that Samsung may release an enhanced version with 8GB RAM and 512GB of memory in some markets.
As for software, the new phone should run on the latest Android Oreo with Samsung's TouchWiz. While some users find it annoying, the Bixby button floating on the screen (as on the Note 8 and S9) is likely to remain, although it may run on the new Bixby2.0 software with enhanced features.
New rendering photos suggest the new phone may come in blue, copper, black, violet and silver colours. The price is expected to be at least US$50 higher than for its predecessor.
Want more stories like this? Sign up here. Follow STYLE on Facebook, Instagram and Twitter