For years, we have heard rumours about a Samsung foldable smartphone called the Galaxy X.
The phone still has not surfaced – but we could finally get to see it in 2019, according to the United States business newspaper, The Wall Street Journal.
Samsung keen to claim 'world's first' with foldable phone launch
Before that, the South Korean conglomerate's 2017 financial report had hinted that the smartphone would be making its appearance soon – catching the attention of Samsung fans and anyone interested in what the company's engineers could do with a foldable smartphone.
"For the display panel business in 2018, the company expects OLED [organic light-emitting diode] to become a mainstream panel in the smartphone industry and will reinforce its competencies in new applications such as foldable, automotive, and IT displays," the report said
A lot of phone manufacturers, including Apple, are also said to be creating similar foldable smartphones.
Samsung might be the first to carry it out, since it has the advantage of being the manufacturer of the OLED display that makes bendable screens possible.
Samsung's Galaxy Note 9: What can we expect?
Here is what we know about the rumoured Galaxy X smartphone, reportedly codenamed "Winner".
1. Might be the same size as a small tablet when unfolded
The Galaxy X, as it has been nicknamed, will reportedly be 7 inches diagonally when unfolded.
That is about the same size as a small tablet, giving more screen space than a traditional smartphone, in a smaller package.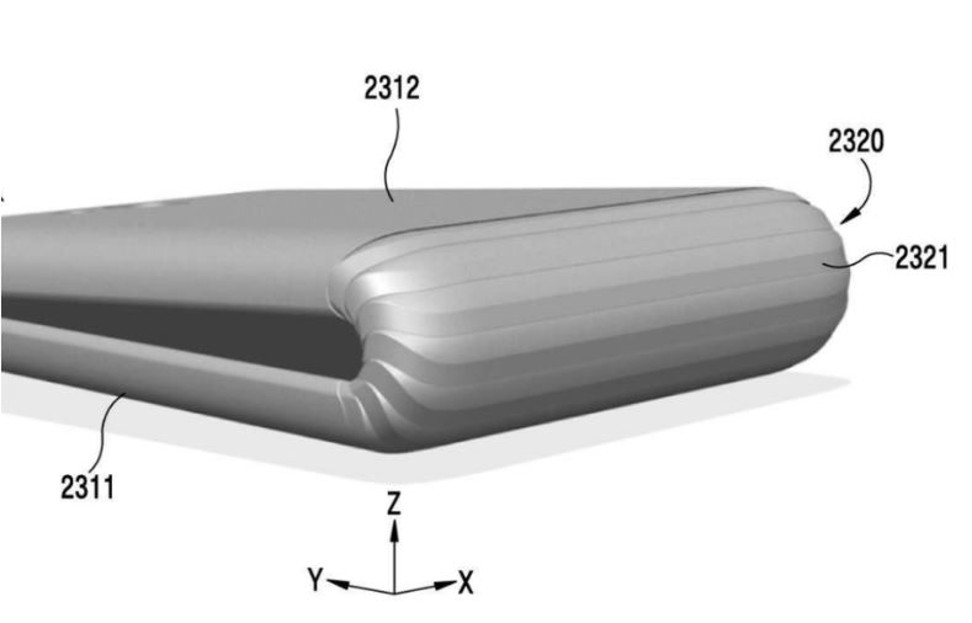 When the screen is folded in half "like a wallet", there is a smaller display screen on the front and cameras on the back, according to the Journal.
Samsung's patents and prototypes show a device that either opens and closes from side to side like a book, or horizontally like a notepad.
China's Huawei bets on AI phone in challenge to Apple, Samsung
Either way, the fold will make it possible to incorporate bigger display options.
It might also give users the option to split the screen into two panels that show different things or show one big picture, similar to what Samsung accomplished with its 48-inch ultra-wide computer monitor – but that is still speculation.
2. The foldable design might make it more fragile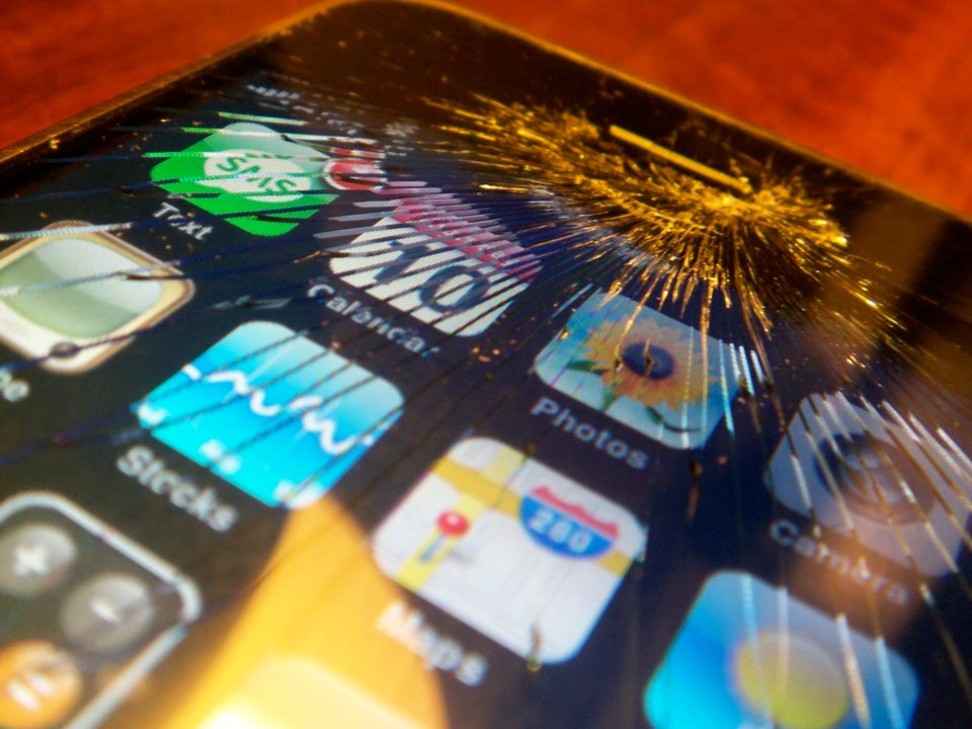 Depending on the material of the outside layer, a smartphone that folds on itself could serve as its own screen protector.
However, the fold might create new durability issues, as Samsung executive DongJin Koh hinted earlier this year.
Samsung 5G launch targets Chinese rival Hauwei
"We want to have a good reaction from customers once the phone is out in the market," he said in January. "But there are still durability issues that we need to address."
Pushing two screens against each other might cause a harsher impact on collision.
An additional concern with the amount of screen space is that using multiple screens – meaning the ones on the outside and the inside – are more likely to make the battery overheat.
3. The Galaxy X could be bulkier than most smartphones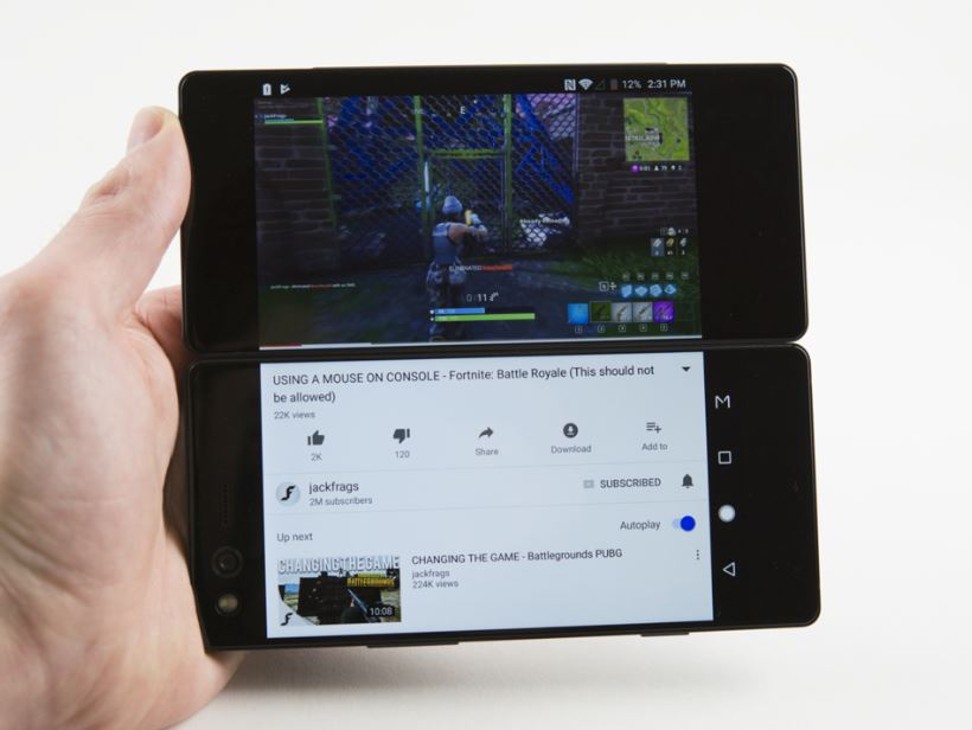 Most smartphone manufacturers have spent years making slimmer devices – and a foldable smartphone could be like adding a layer to a thin phone or stacking two thin phones on top of each other.
The ZTE Axon M, marketed as the first foldable smartphone, is made of two displays attached by a mechanical hinge – but it is almost 1.5x thicker than Samsung's Galaxy S9.
If the size of the display is comparable to that of a tablet, we can assume the device will be closer in weight to a tablet, too.
4. It will be expensive, with an expected price of US$1,500 or more for two premium screens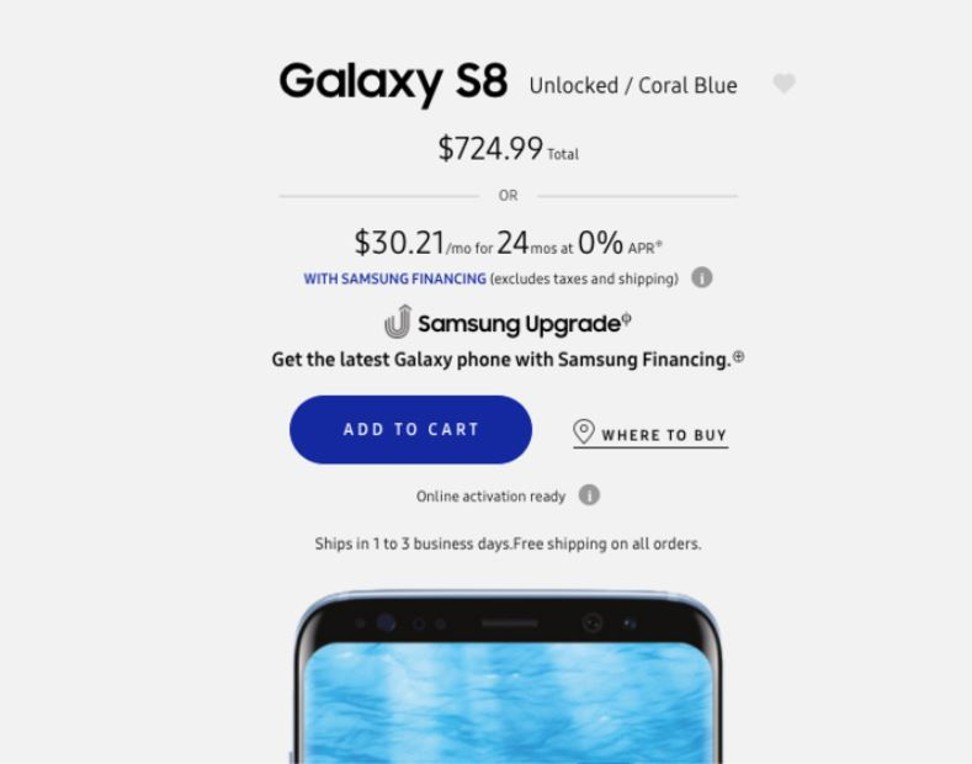 Samsung's most expensive phone, an unlocked Galaxy Note 8, costs about US$960.
New display technologies tend to make smartphones more expensive.
Consumers have seen Samsung's curved-display smartphones steadily rising in price.
The starting price of the newest iPhone, too, has gone from US$640 to US$1,000, partly because Apple switched from an LCD (liquid crystal display) to an OLED display.
Editor's picks: the best new phones at Mobile World Congress 2018
The multiple screens will also require a larger battery to prevent the aforementioned overheating and more powerful processing chips.
If memory and storage capacity increase, that will mean an even bigger price tag.
5. As well as screen-on-screen and overheating concerns, the Galaxy X will have unknown issues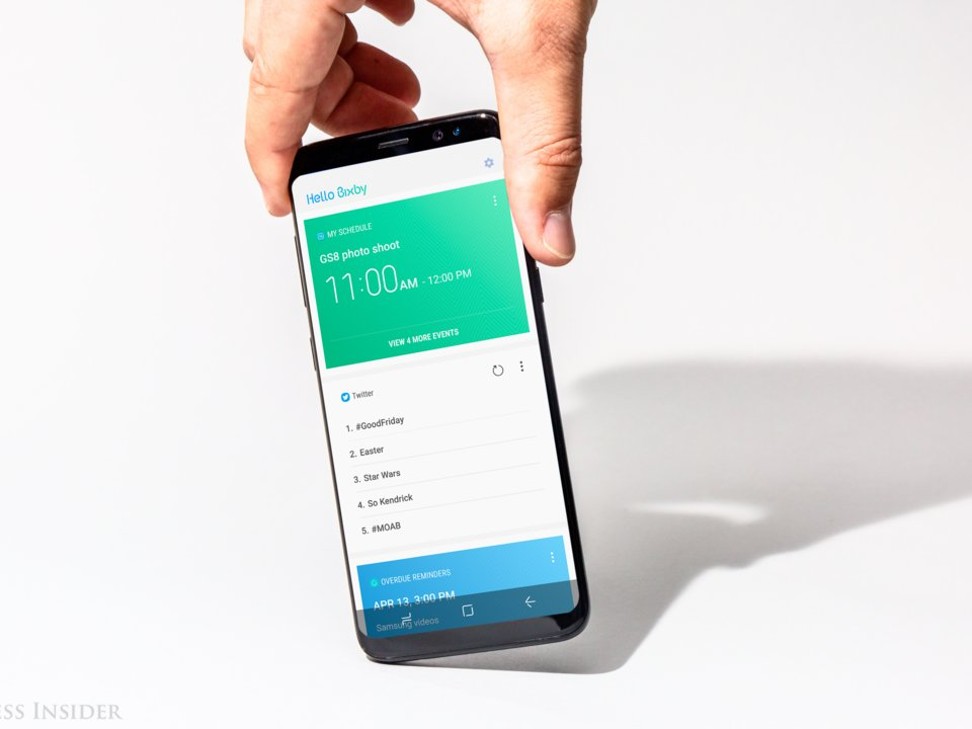 New technologies almost always have issues that do not come up until the product is on the market, at which point millions of consumers use it and voice their opinions about things that might have been overlooked in testing.
There could be issues with the phone's main feature, its foldable display, but the layout will probably also influence a lot of other aspects of the phone, such as battery life, memory and appearance.
6. Samsung's edge panel could become obsolete with a foldable Galaxy X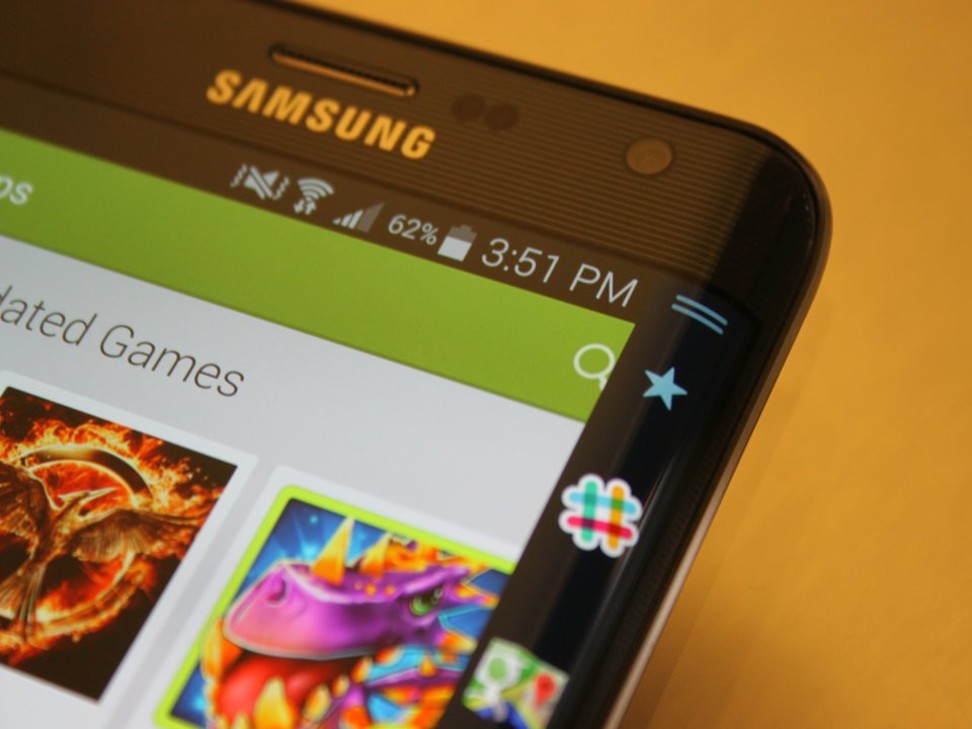 Samsung will probably lose its signature curved-edge display on the Galaxy X, so that it can properly close on itself.
China's Huawei bets on AI phone to rival Apple and Samsung
Since the edge display is where shortcuts and quick functions are housed, it might not even be necessary on a screen with more real estate.
Plus, as it is right now, the edge display cannot be used simultaneously with the main screen; multitasking would be better on a foldable phone.
7. There will be limited availability to start, with a broader release later in the year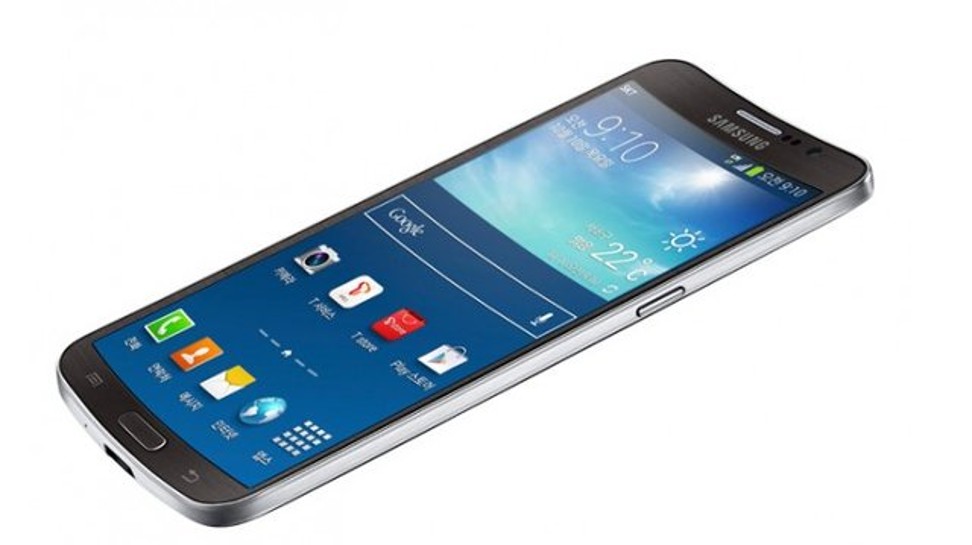 Limited availability is a tactic that has worked for Samsung.
In 2013, Samsung released the Galaxy Round – its first attempt at a smartphone with a curved display – to a few select Asian markets so it could learn from its mistakes and impress a larger population.
The following year it released the Galaxy Note Edge, which had a single curved edge.
It wound up serving as the blueprint for every curved-display device on the market.
It is not a bad tactic, considering the scrutiny the foldable phone will face, but it does mean that the chances of seeing it sooner rather than later, at least in the United States, are slim.
Want more stories like this? Sign up here. Follow STYLE on Facebook, Instagram and Twitter
This article originally appeared on Business Insider.