I've often said that Aston Martins are the thinking person's Corvettes.
But I should probably stop saying that, not least because the latest generation of the Vette, built with pride in Bowling Green, Kentucky, is the sports car many people would buy – if they thought seriously about their purchase. Basically, the Corvette is where the truly smart money should look.
That said, Aston Martins are still Aston Martins: James Bond's ride, an icon of style, expensive as all get out, but in many ways totally worth it. I often want to argue with Aston because the price tags are so high. And then I slip behind the wheel and all is immediately forgiven.
Classic car detectives close in on James Bond's long-lost Aston Martin DB5
I recently reviewed an Aston Martin DB11 Volante, a US$273,244 convertible version of the DB11, the British carmaker's successor to the DB9. What a car!
But I was reminded, as I went through my usual Corvette counter-analysis, that I'd checked out a similarly spec'd Vette – the Grand Sport – a while back and was blown away by this US$70,000 beast. For the record, Astons and Vettes might be separated by US$200,000, but they go head to head on some of the world's greatest racetracks in endurance racing, most notably at the 24 Hours of Le Mans.
So let's say you want to drop a considerable amount of coin on an Aston – just because, you know, it's an Aston. Should you step back and potentially save yourself a few hundred grand by at least considering the Vette?
I think it's a worthy exercise. So let's get to it.
Let's begin with the Corvette Grand Sport.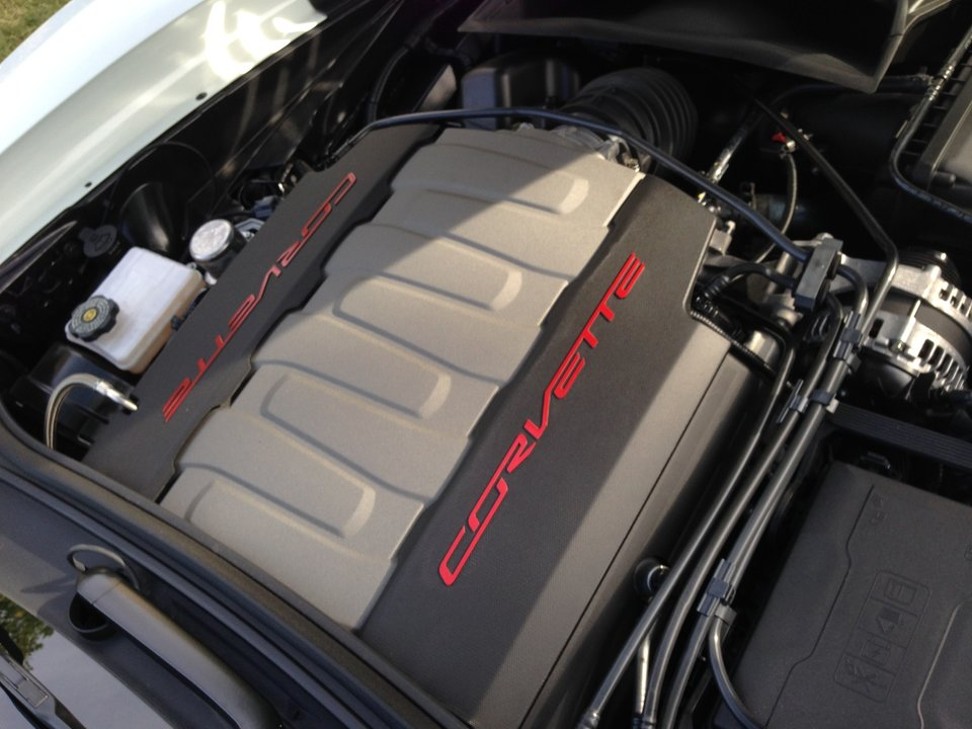 Could a turbo Vette match the Aston? Perhaps – but then it wouldn't offer that pure V8 vibe that Corvette is known for. Besides, both cars can achieve the 0-60mph sprint in under four seconds.
The Vette's motor is definitely more raw and stonking. The Aston's delivers a refined scream at higher revs, while the Corvette, being a Corvette, attempts to scare driver, children, and animals.
Smaller, turbocharged engines are becoming more prevalent on sports cars, for reasons of fuel economy, emissions and regulatory compliance. The DB 11 Volante's twin-turbo V8 is juxtaposed with its big brother DB 11 Coupé's V12, for example.
Aston Martin unveils its US$300,000 DBS Superleggera
But there's something to be said for taking gasoline, squirting it into combustion chambers, blowing it up in controlled fashion, and translating that violence into sweet velocity – without having to resort to extra plumbing to use exhaust gases to spin some turbos to intensify the process. Blunt, yes. Old-school, sure.
But so, so satisfying.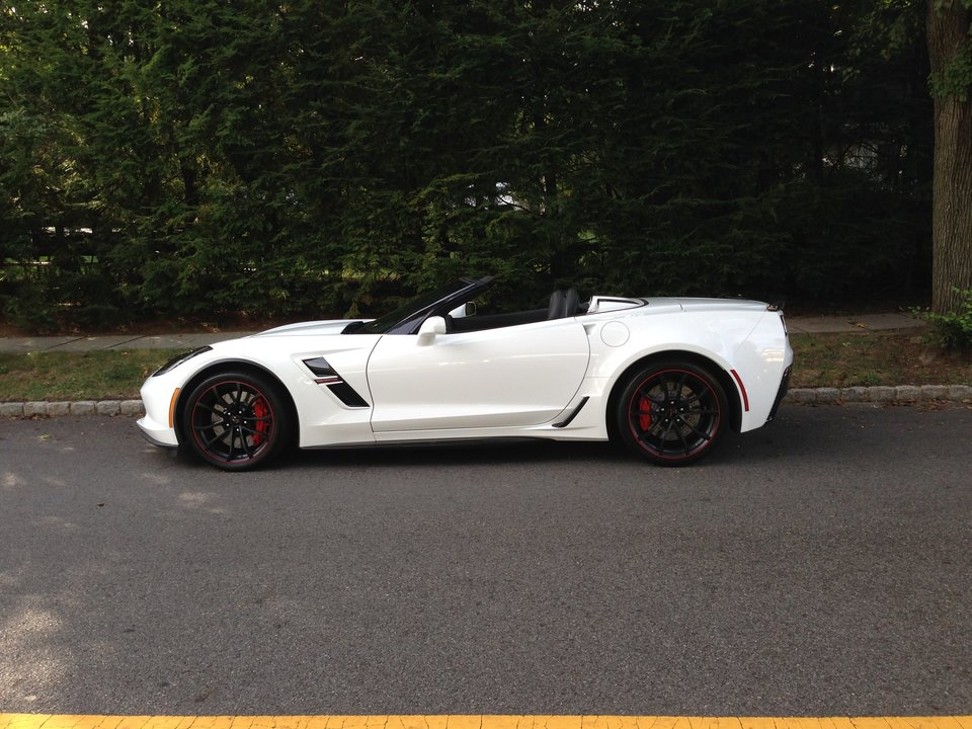 The Vette GS sits between the Stingray and the 650-horsepower Z06 in the lineup – with the 755-hp Zr1 at the top of the mountain.
No supercharger, as on the Z06. But the GS gets a bunch of the Z06's performance goodies, making it the better track car than the Stingray. That's the key difference among the three versions of this Vette.
The combination of this eight-speed auto with the GS's V8 is just about the best tranny-engine marriage that money can buy. It's simply brilliant.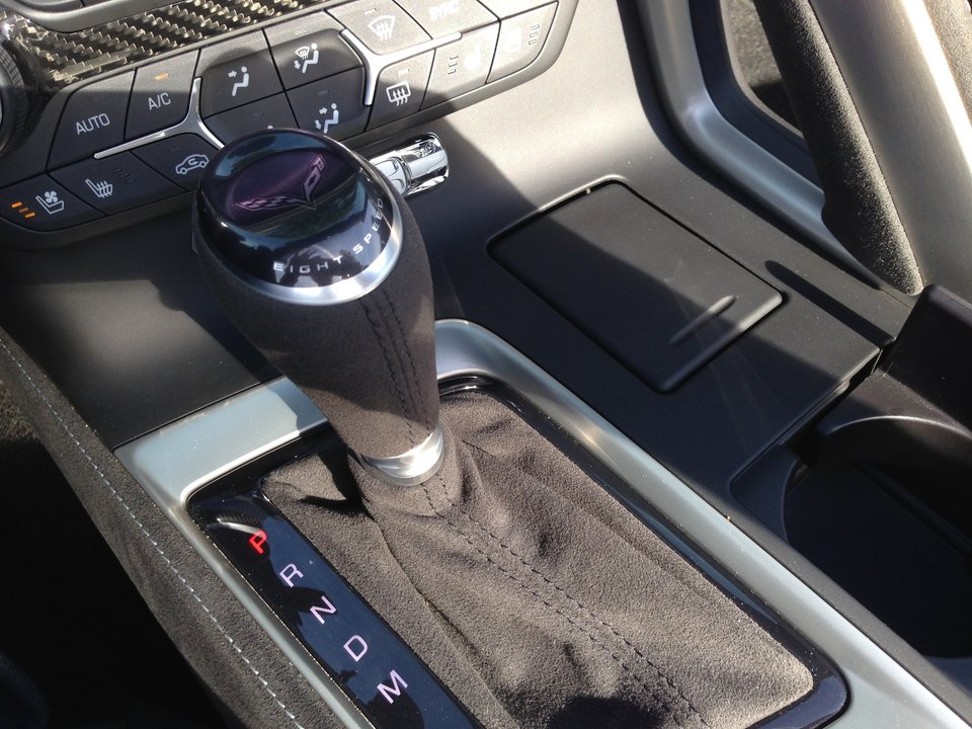 Comparing the new Aston Martin Vantage
Compared to the Stingray, the Grand Sport is slightly more aggressive, but without being as over-the-top as the supercar-conquering Z06. And as a convertible, this Vette is sleek and handsome, and it sure looks good in white.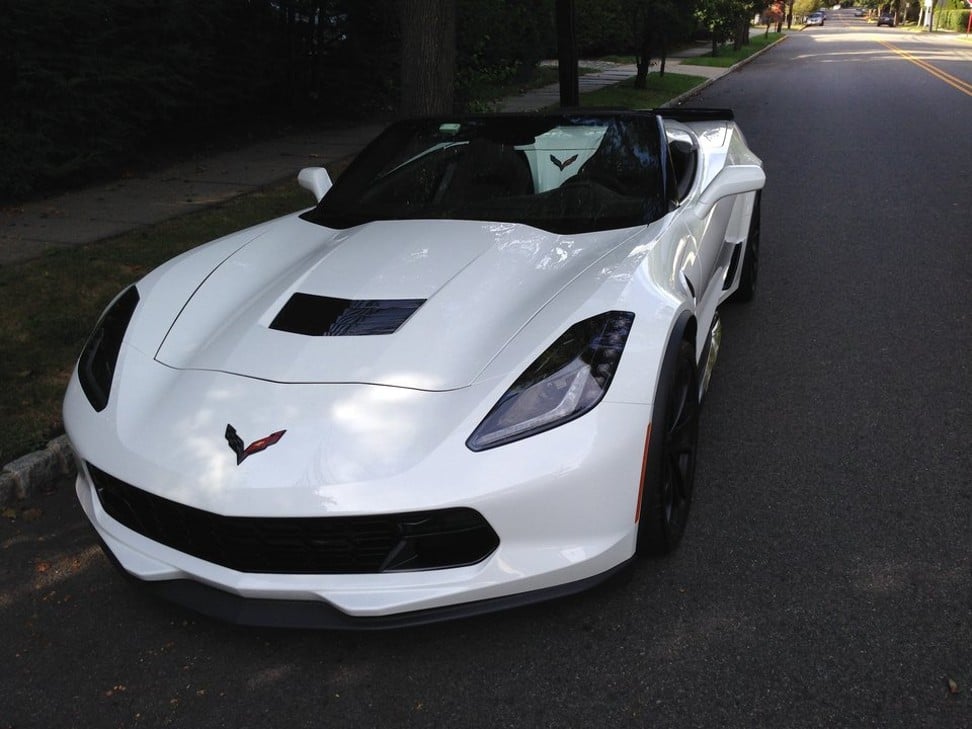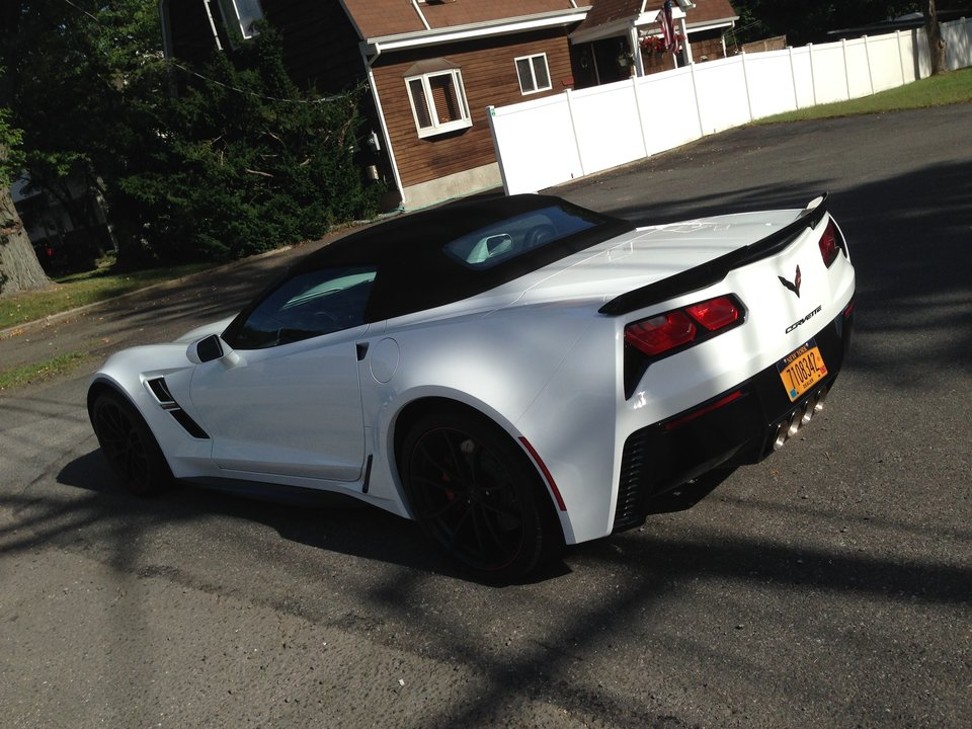 The interior is purposeful rather than luxurious, with straightforward analogue gauges and paddle shifters behind the steering wheel.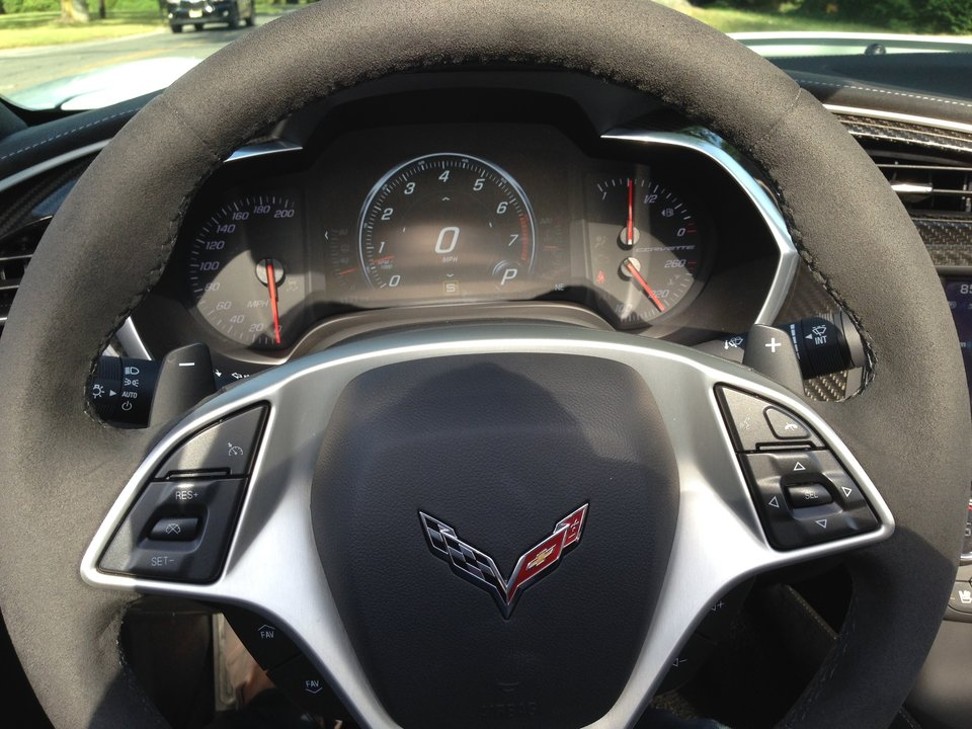 Paul McCartney's old 1964 Aston Martin DB5 goes to auction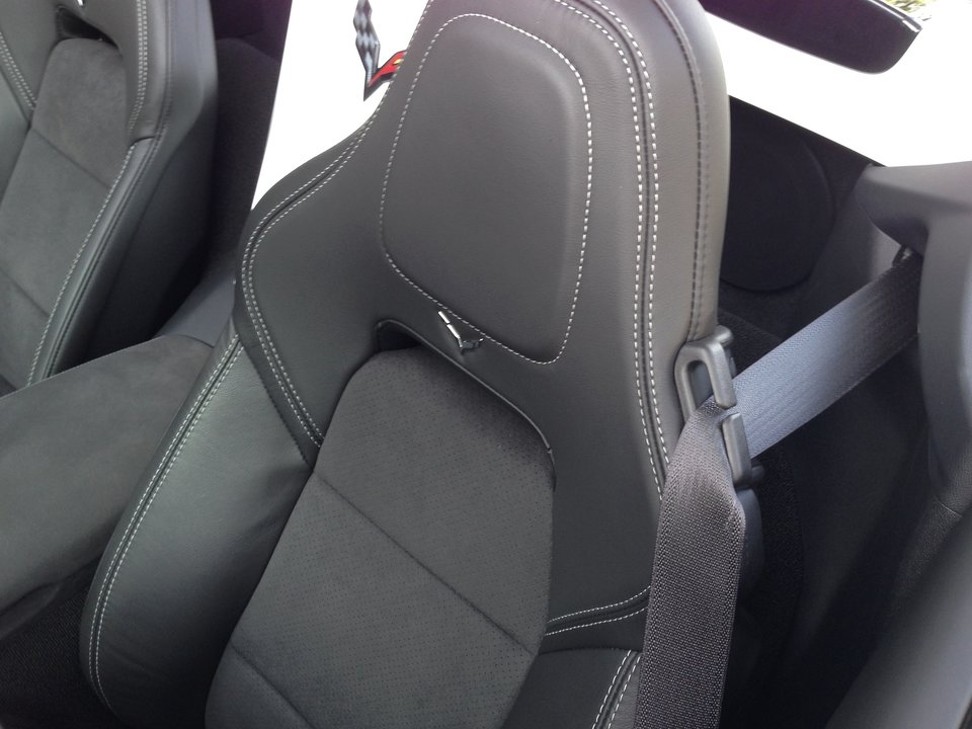 Infotainment is covered by Chevy's Intellilink system, which is one of the best around. In the Vette GS, the screen is modest, but it still provides 4G LTE Wi-fi via GM's OnStar; Bluetooth connectivity with USB/AUX ports; and Apple Car Play and Android Auto.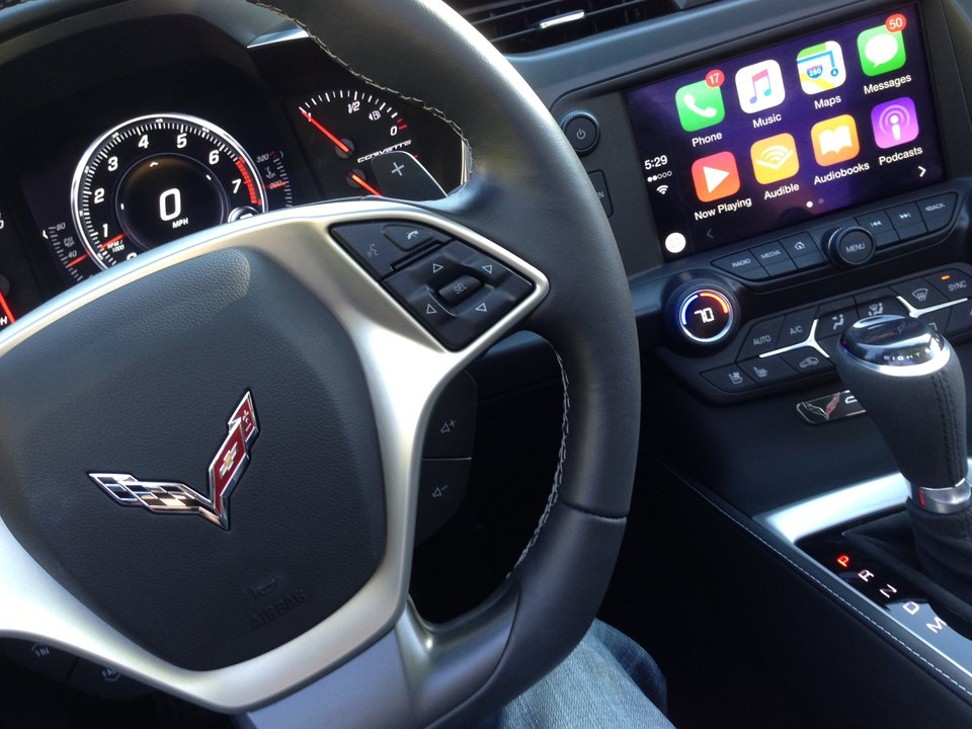 On to the Aston Martin DB11 Volante! We weren't sure about the Pearl Blonde paint job, especially with the blue top, but within 15 minutes I was loving it.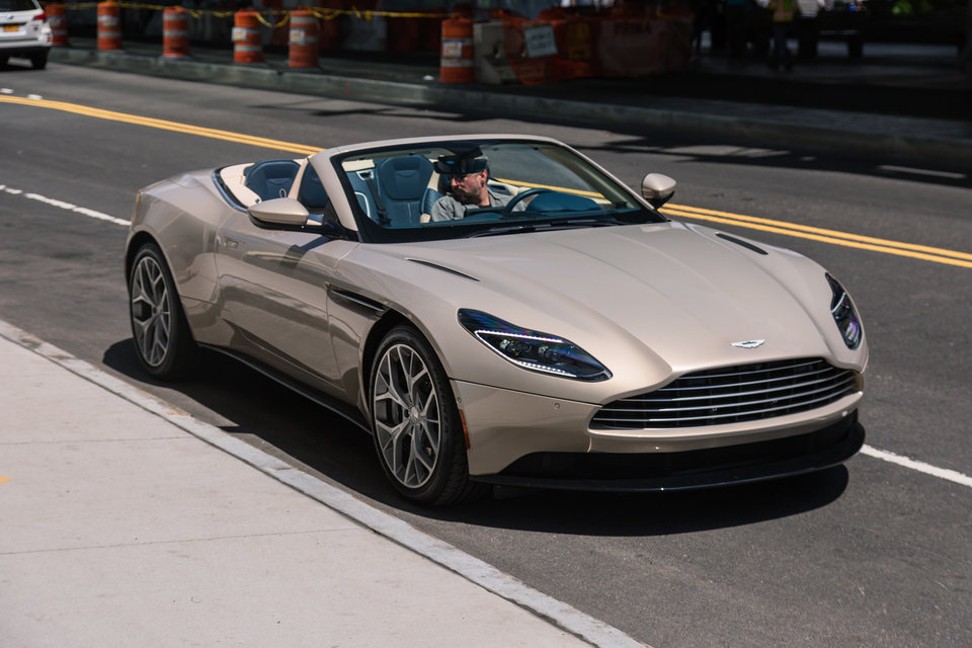 Here's that aforementioned 4-litre, twin-turbo V8. It's an excellent motor, but of course, it's derived from a Mercedes-AMG engine.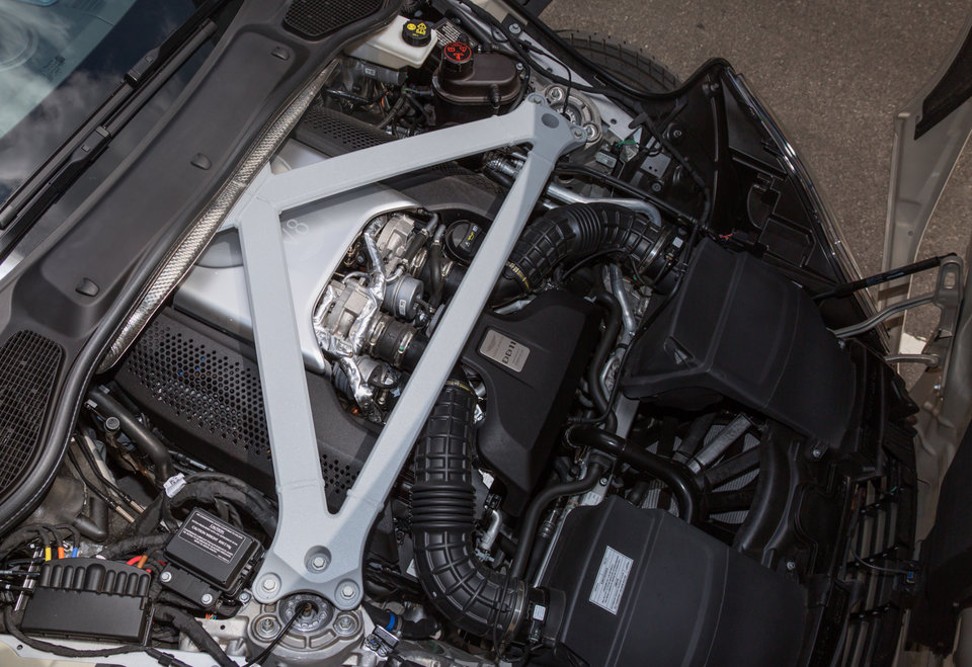 Aston Martin is building US$50 million apartments – with 19,000 sq ft penthouses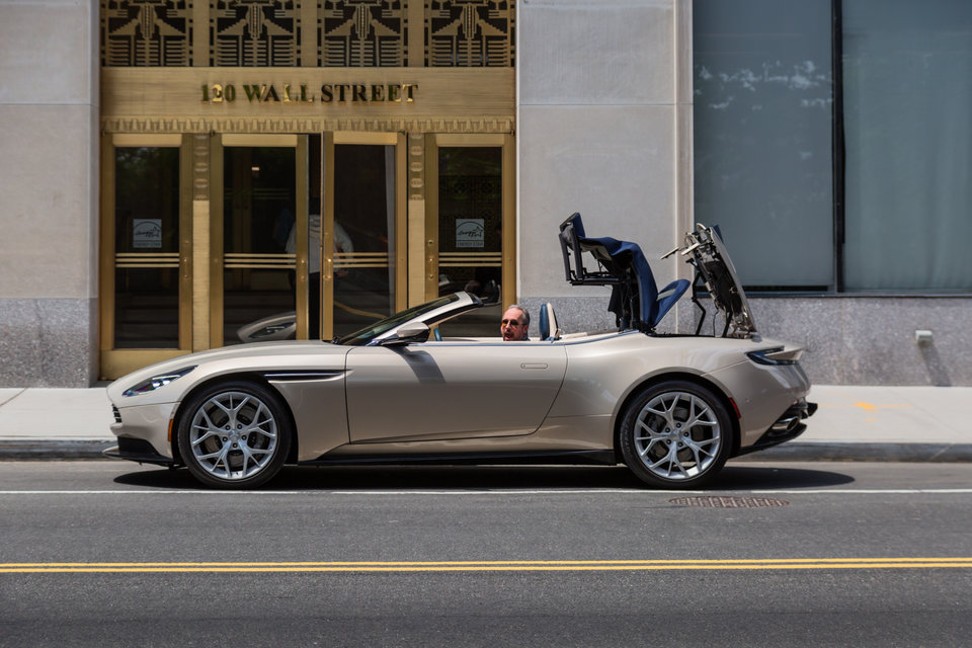 The gearshifts are handled by buttons in the centre stack, and an 8-speed transmission can be manually operated using paddles behind the steering wheel.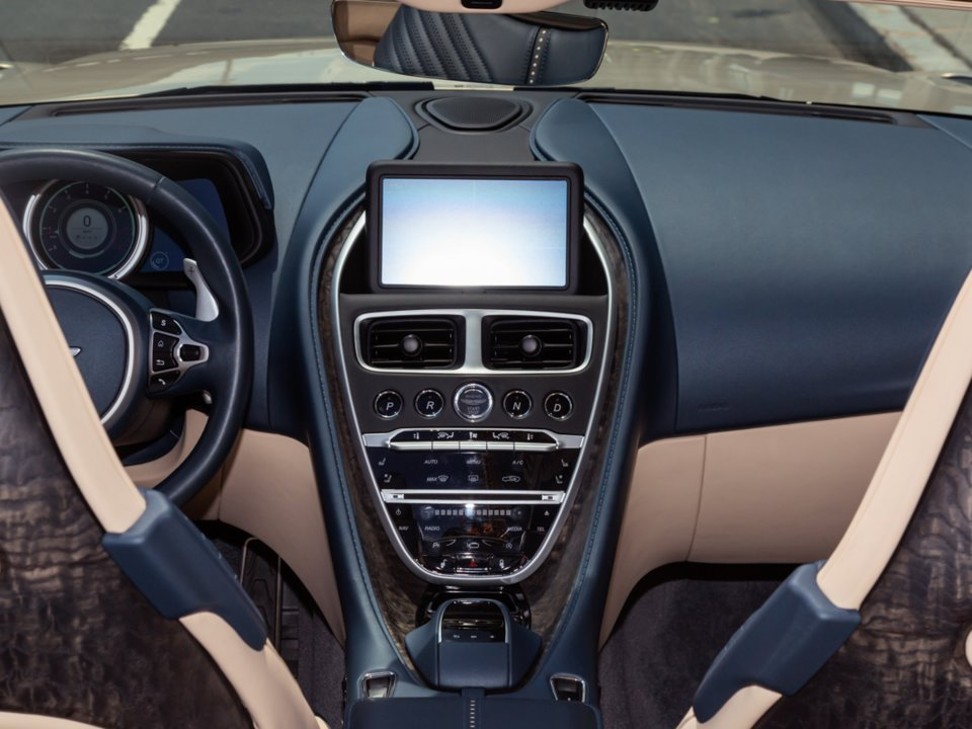 While the Vette is certainly cool, the DB11 Volante is simply breathtaking. This is a beautiful machine, art and sculpture.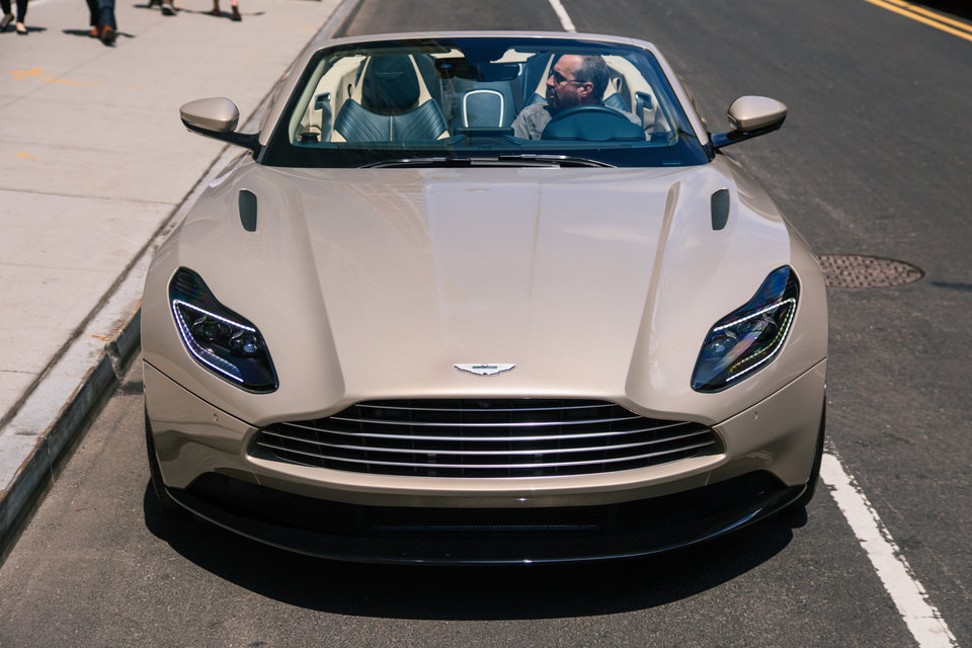 HK$22 million supercar could be New Zealand's most expensive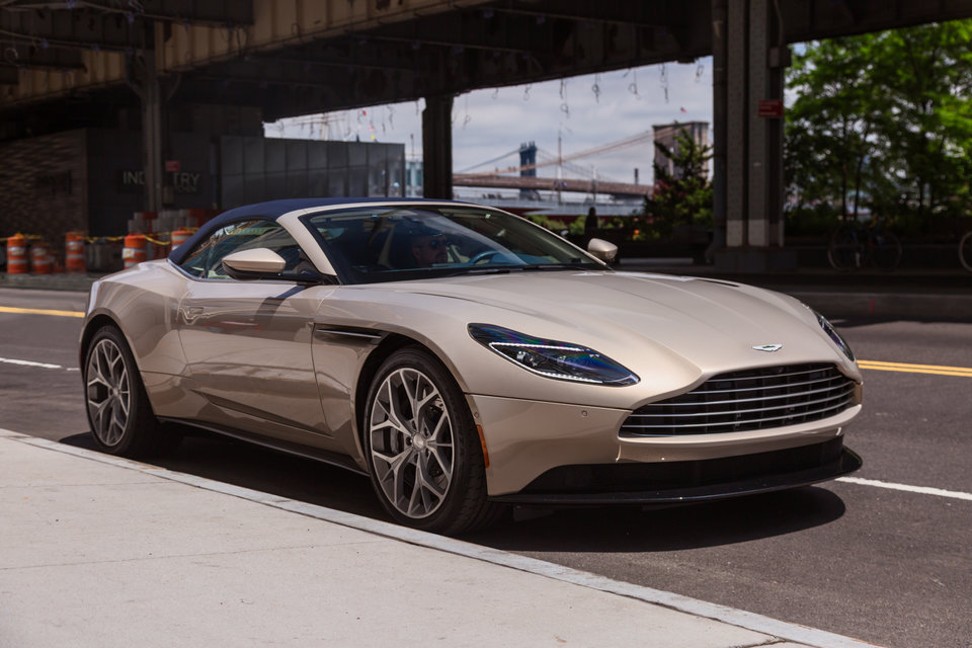 The interior is far more luxurious than what I found in the Corvette. That creates some pressure, however. I always feel underdressed in an Aston, even when I am wearing a suit.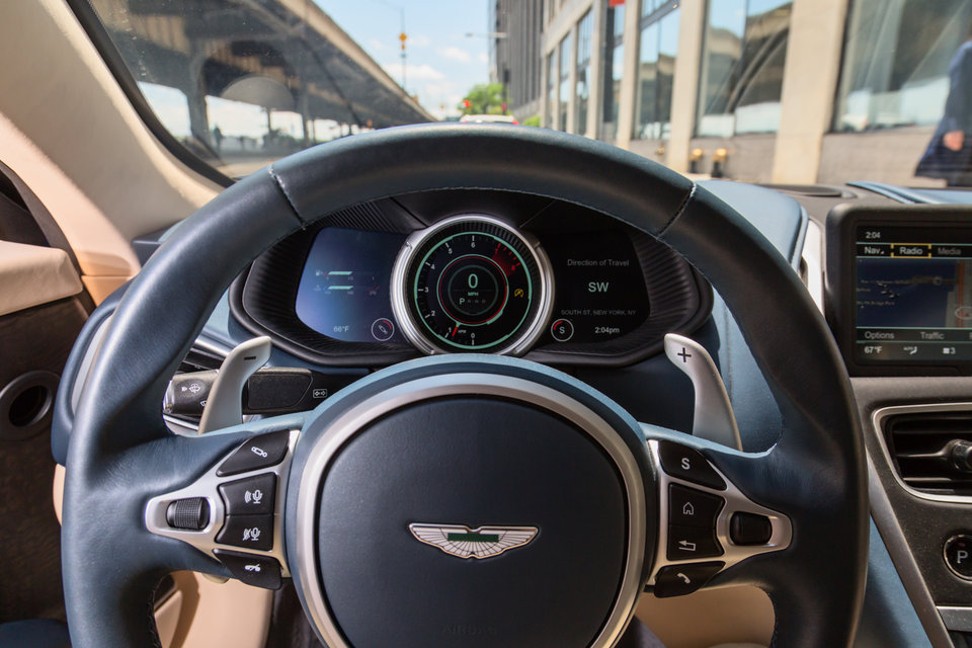 The Aston also has exquisite, brogued leather seats, plus a back seat, plus …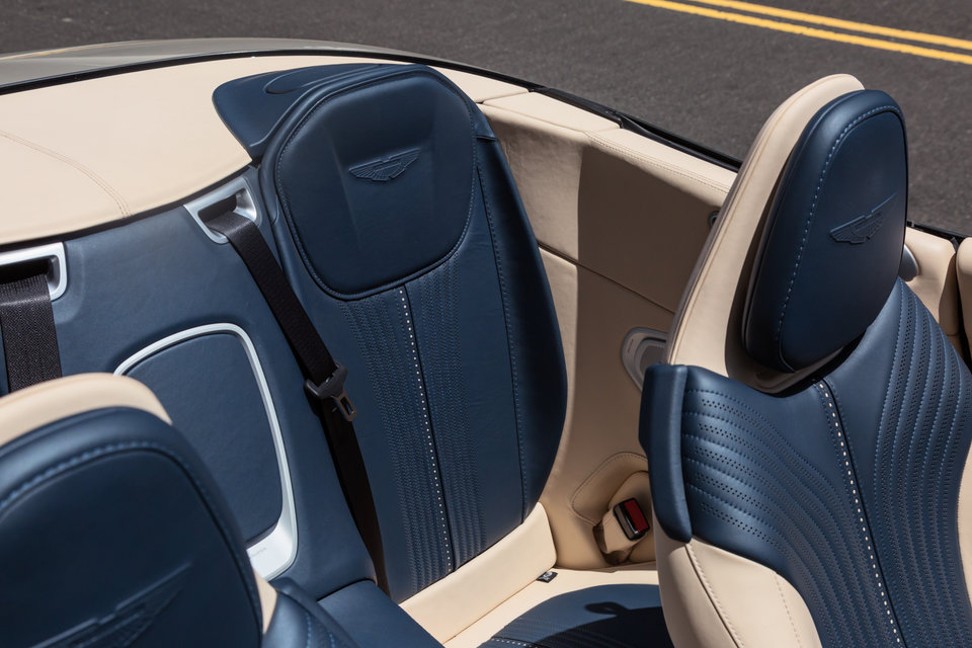 … gorgeous wood trim.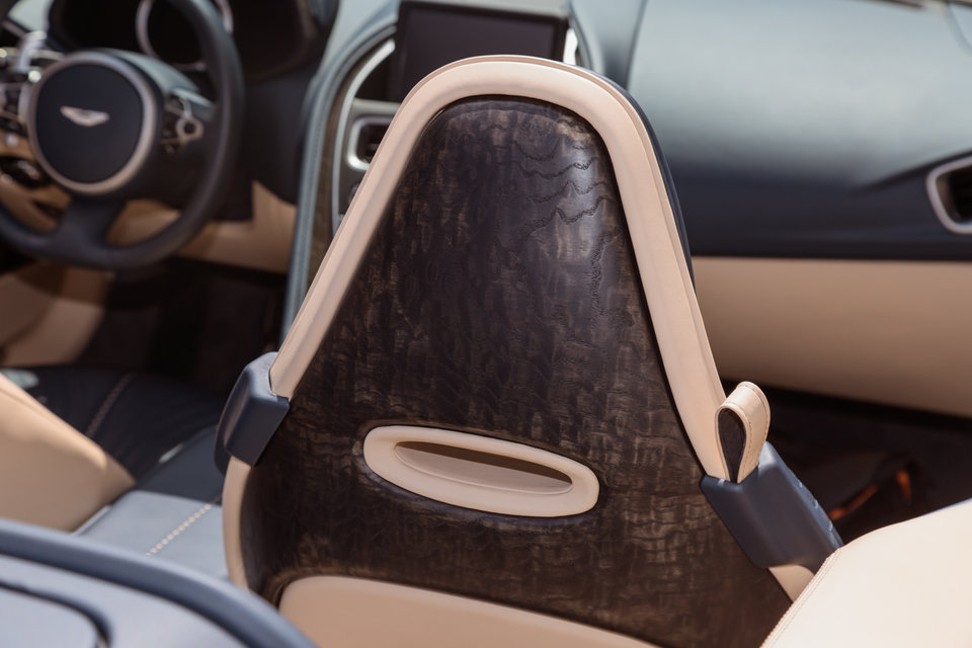 Hong Kong classic car collector flees city's 'crazy' parking-space prices
The infotainment system, as with the engine, comes from Mercedes. It's fine. There's also a premium Bang & Olufsen audio system. But infotainment on the Aston isn't as good as with the Vette.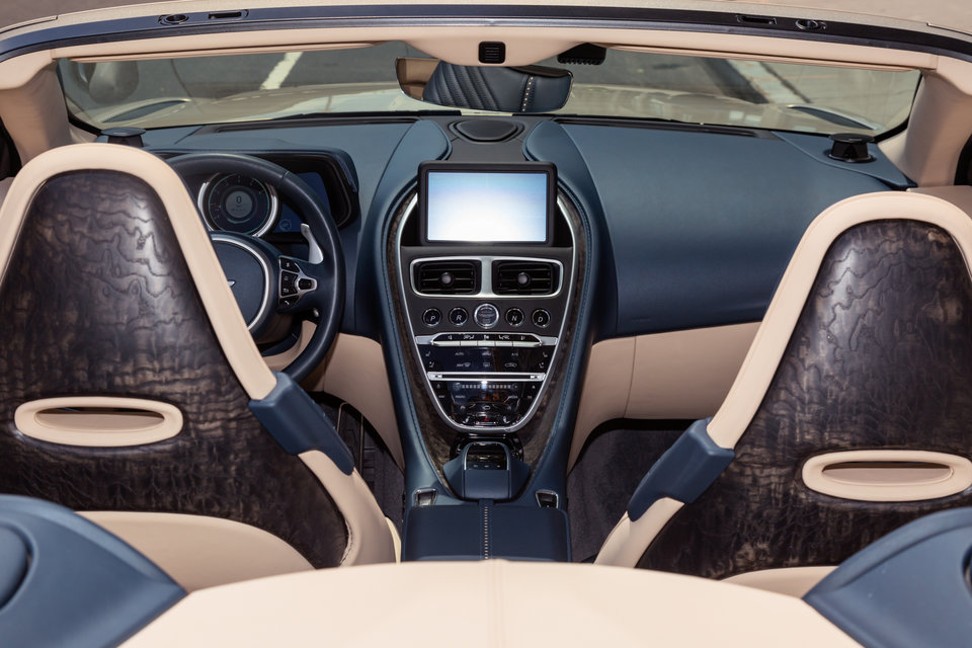 And the winner is the Corvette Grand Sport!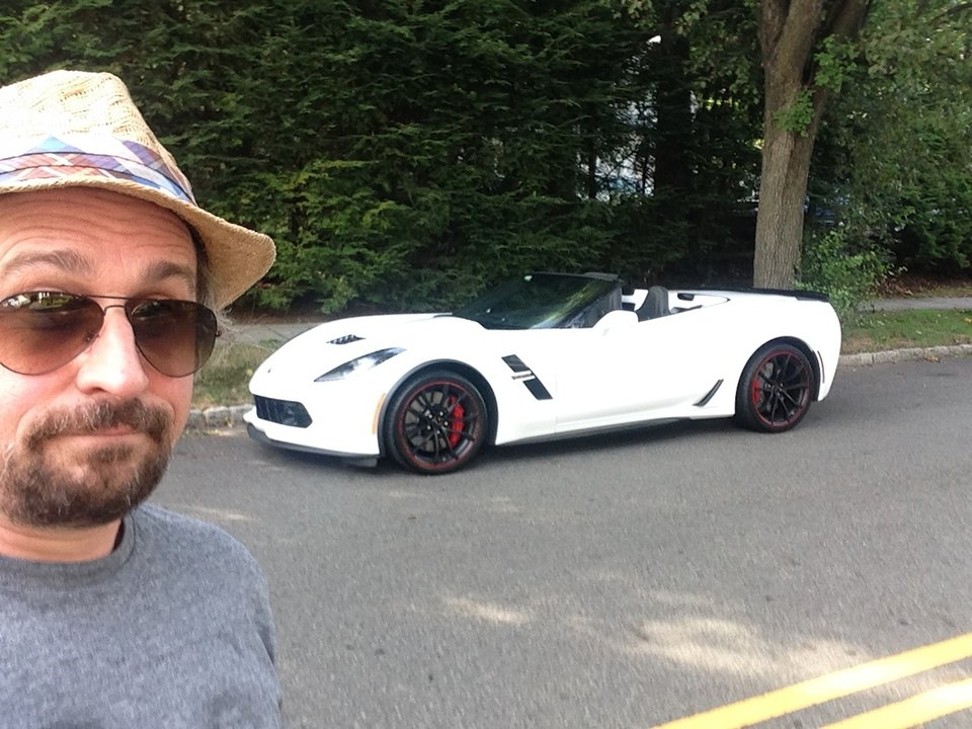 Look, if you want an Aston Martin, the DB11 Volante is a glorious machine and you won't be disappointed.
"The Aston is pretty much in its element no matter what the circumstances," I wrote in my review, speaking of the car's ability to handle cruising duty, long drives and pedal-to-the-metal action.
"This makes for an endlessly blissful experience, and it should, given the price tag," I added. "You very much get what you pay for. And the old knock about convertible being less thrilling to drive than hardtops doesn't apply."
BMW's new X5 SUV throws a challenge to Mercedes-Benz and Lexus
However, with the Grand Sport, you get so, so much more than you paid for. The price tag is comical, given how great the car is.
"You simply can't get a better high-performance car for the price," I wrote when I reviewed the GS. "It's under a hundred grand! A Ferrari, a Porsche, a Lamborghini or a McLaren would cost you hundreds of thousands more. And you don't even need to have Z06 envy. This is the one, people."
Indeed, the Vette is aimed far more at the enthusiast driver than the Aston, and the DB11 shimmers with style and class. But the Corvette GS's value is simply staggering, and it's not exactly unstylish. You're also likely to be less worried about messing it up should you get too bold with the throttle.
So the Vette takes it!
Want more stories like this? Sign up here. Follow STYLE on Facebook, Instagram and Twitter
This article originally appeared on Business Insider.