It was once the case that luxury yachts were simply a comfortable way of travelling from one island to another in the Caribbean or Mediterranean charter grounds, and the height of luxury was a fast motor yacht with sizeable lounge and a bar.
As owners have asked for more from their investment, shipbuilders have evolved to provide spa facilities, incredible water toys … and occasionally something completely unique to the industry.
Security aboard superyachts is changing with the new threat of drones, while designers continue to reduce the boundaries between the exterior and interior environment. Technological innovations have pushed designs in unique directions and luxury yachts have never been more visually distinctive or versatile than in the 21st century. Here are 10 novel features aboard superyachts to keep pace with our changing world.
Superyacht Irisha takes cruising to a new level
1. Swarovski crystal interiors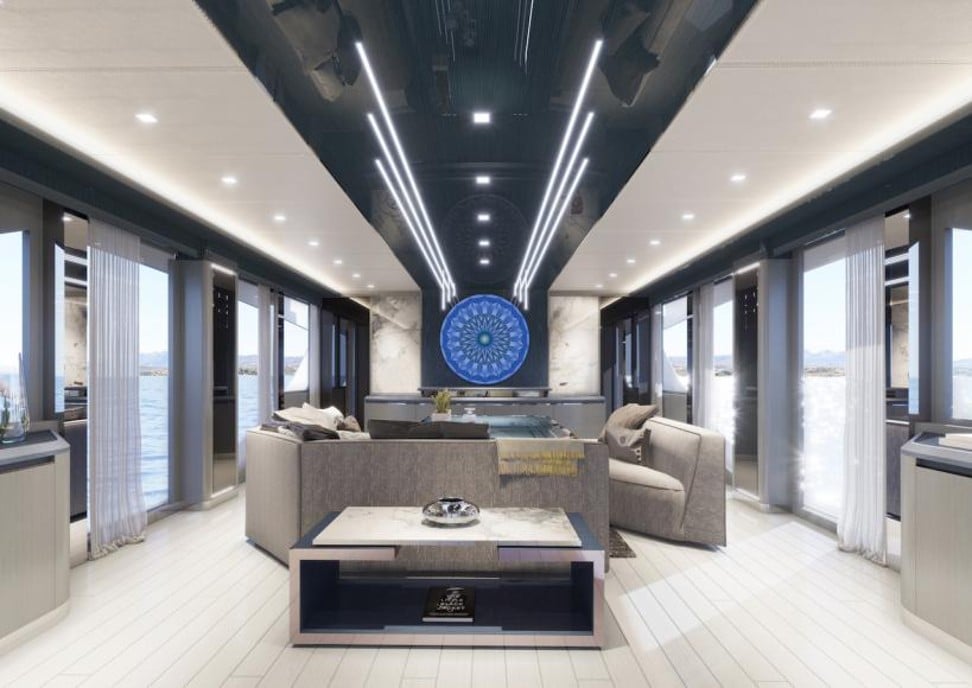 The yachting lifestyle often lends itself to opulence and there are occasions when a few on board interiors are designed to bedazzle with artistic use of crystals and gems. The latest superyacht to receive a stunning Swarovski crystal masterpiece from Stefano Curto is 28-metre (92-foot) motor yacht Cadet V from Ilumen, and the sophisticated eye-catcher is placed on the forward wall of the main salon for diners to admire as it catches the sunlight.
2. Anti-drone systems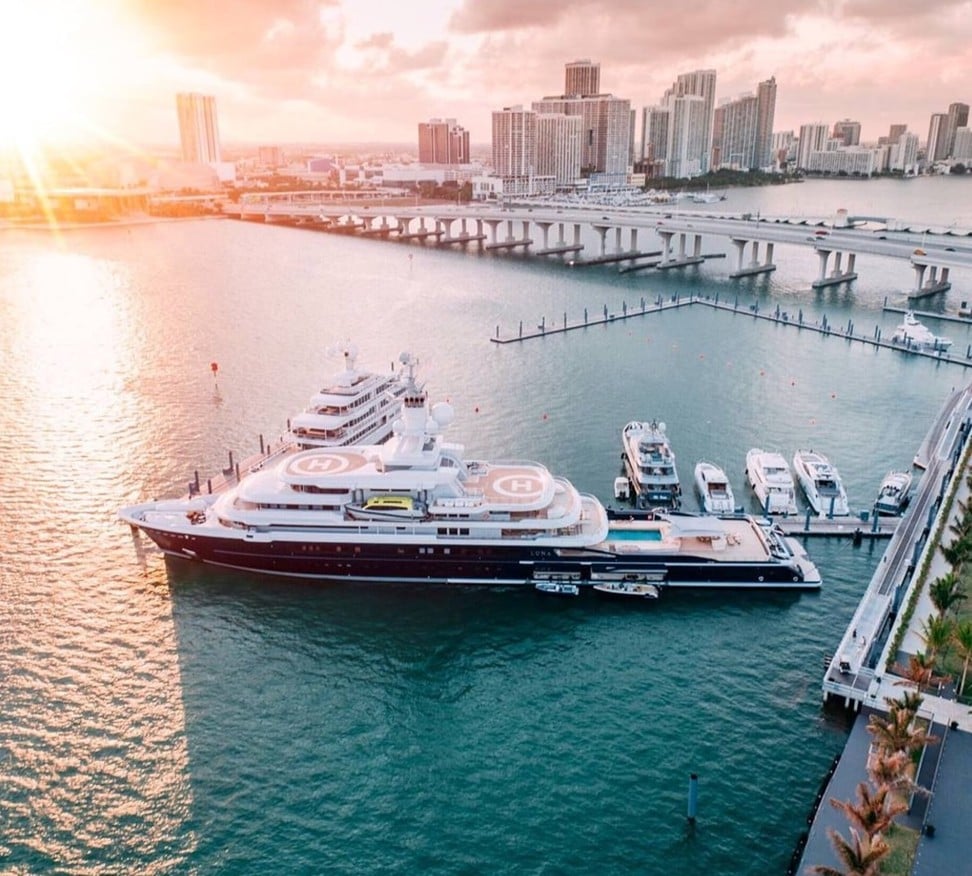 Privacy and security is becoming ever more of an issue when superyachts dock in marinas due to the cheap availability and lax rules regarding the use of drones. More than just a pest from tech-savvy and curious bystanders, drones can be used to assess security measures on board and plan routes for burglaries or worse. Drone defence systems can involve anything from preventing the signal from unauthorised drones from sending to specialised net canons for capturing and retrieving the offending machine.
Why yachts and superyachts descended on Singapore last week
3. Dive centres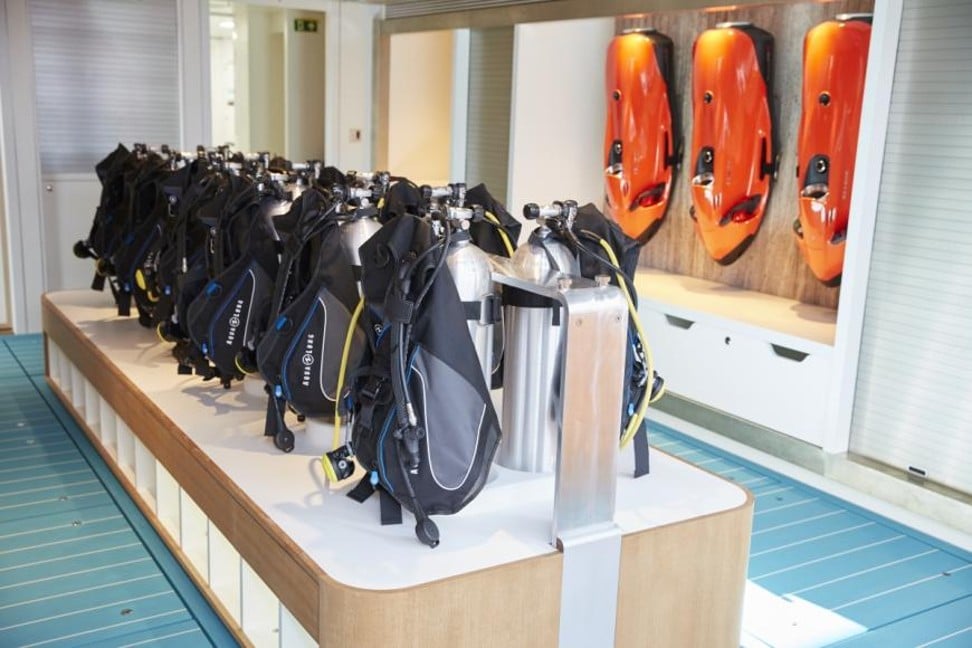 Some of the superyachts built for luxury are also designed for researching ocean health and few have dive centres as impressive as Samaya, delivered late in 2017 and created for exploring some of the world's most remote regions.
The space is fitted with all the necessary facilities and includes a nitrox-enriched air system, all finished off with a high-quality teal floor and metallic and wooden ceiling.
Support vessels Game Changer from Damen Yachts and upcoming Power Play also from the shipyard both have dive centres in the stern, with the former also containing a decompression chamber for emergency treatments in isolated locations.
Luxury in a submarine: wine and dine in the U-boat Worx Super Yacht Sub 3
4. Highly skilled crews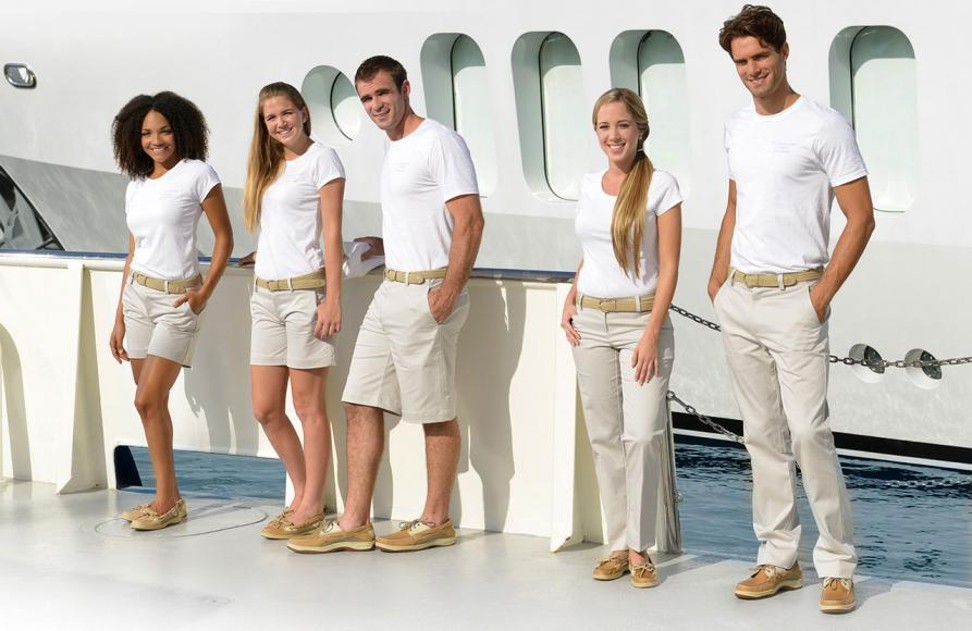 There are many crews available on the charter market who have unique skills suited to complete relaxation, health and fitness and learning new skills. It is possible to earn a jet ski licence aboard an approved RYA Water Sports Centre, learn to scuba dive aboard a PADI Certified Dive Centre, or enjoy the services of a nutritionist, personal fitness trainer, yoga instructor, masseuse or beautician. Imagine being in the middle of nowhere, no connection to the outside world and all of these facilities at your disposal!
5. Glass-bottomed pools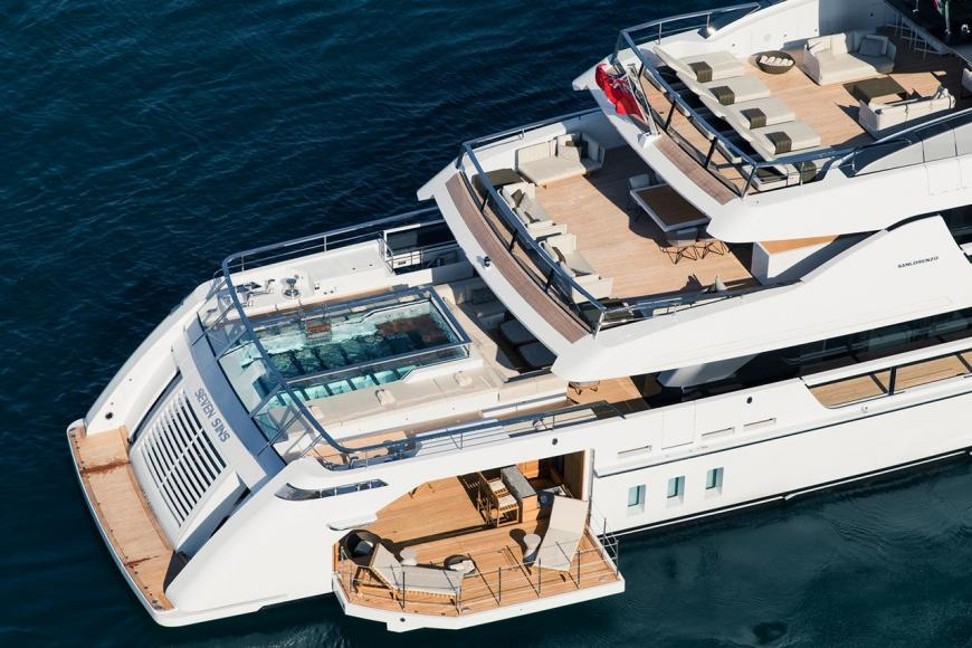 Light and water are two quintessential elements of life aboard a superyacht and the swimming pool or jacuzzi is typically the crowning feature of any exterior deck. Italian shipbuilders Sanlorenzo designed 52-metre (171-foot) Seven Sins, the first hull in their 52 Steel range, with a glass-bottomed swimming pool on the main deck which in turn illuminates the beach club below. Within the calming retreat light dances across the walls and floor and the hull folds down to port and starboard to create large terraces for sunshine and fresh air.
Motor yachts Faith and Seven Sins both came away with trophies from this year's World Superyacht Awards, however the former awed everyone with her own 9.1-metre (30-foot) glass-bottomed swimming pool which emphasised the colours in the metallic textures and elegant monochrome colour scheme in the spacious beach club bar to take Motor Yacht of the Year.
6. Underwater 'Nemo' lounge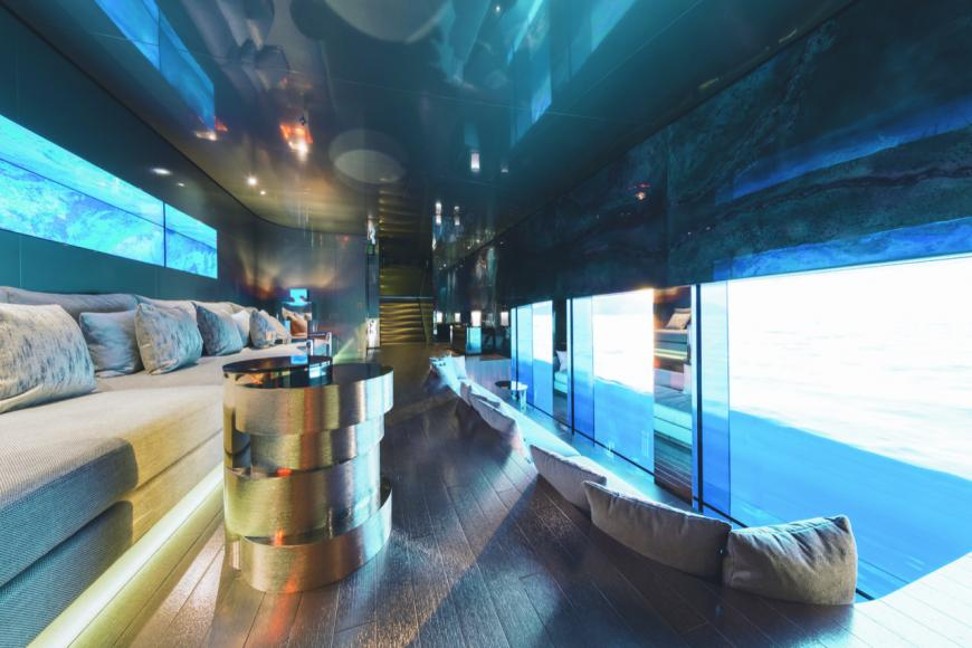 Since 83.5-metre (274-foot) Feadship superyacht Savannah enchanted judges and the general public with the creative potential contemporary motor yachts can achieve, the underwater "Nemo" lounge has featured in many concept designs and builds, including 75-metre (246-foot) motor yacht Elandess, launched mid-2018 by Abeking & Rasmussen.
New app lets you live the yacht life on-demand
Much like the experience of passing through an underwater glass tunnel in an aquarium, the Nemo lounge, allows guests a unique perspective on the surrounding environment, observing wildlife at any time of the day without having to worry about weather conditions or setting up all the scuba gear.
7. Hydroelectric propulsion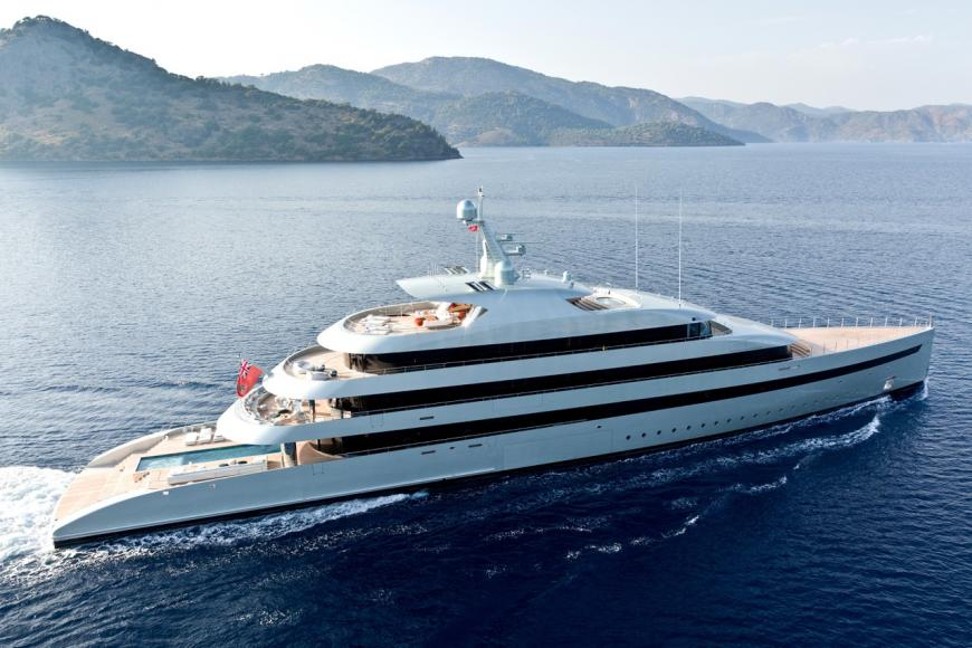 83.5-metre (274-foot) luxury yacht Savannah from Feadship won Motor Yacht of the Year at the World Superyacht Awards 2016. As well as stunning the judges with her original and ambient interiors and exterior layout, she was the world's first hybrid motor yacht with a unique hydroelectric propulsion system; a single diesel engine, three gensets, batteries, propeller and an azimuting thruster work in harmony with her streamlined hull to produce fuel economies of thirty per cent compared with traditional engines.
Engineering is becoming an increasingly important aspect of new builds and the market is becoming ever more dynamic with hybrid technology incorporating electric and hydrogen propulsion systems to reduce the reliance on fossil fuels.
8. Bomb-proof glass and missile defence systems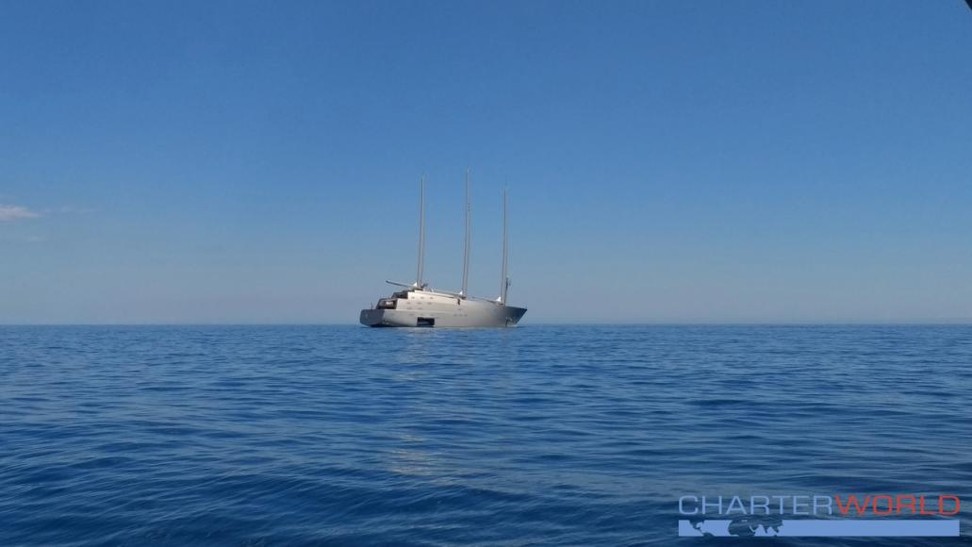 Building a yacht is a significant investment, and when you head out into international waters and remote locations, you want to ensure that every VIP on board is safe. To this end, superyacht A owned by Russian billionaire Andrey Igorevich Melnichenko is fitted with 40 CCTV cameras, a missile defence system and bombproof glass, which covers all of the shared guest spaces as well as the private suites for total peace of mind wherever the owner and his guests travel.
Six of Hong Kong's most luxurious junks
9. Superyacht A masts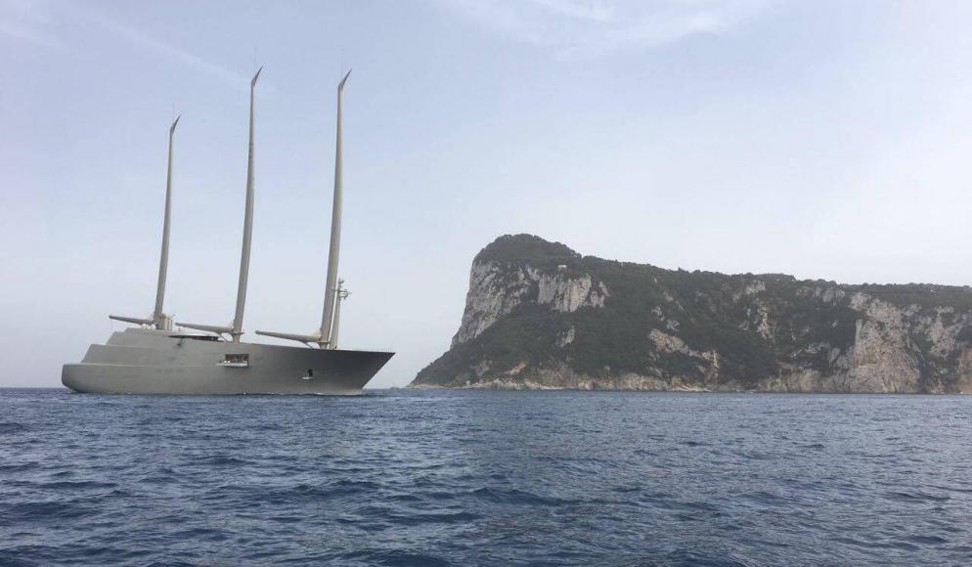 Contemporary superyachts are pushing the boundaries of design, no longer used as a comfortable way to travel from A to B but also as a way for designers and engineers to use modern materials to reduce draft, provide greater stability and in the case of superyacht A, produce modern masts and a sailing plan that can be used even in the light winds. The masts tower more than 100 metres above the water and the largest carries a sail which is 1,767m²/19,019ft² in size. In another feat of extraordinary engineering, the sails can be raised or lowered at the touch of a button.
10. Motor yachts aboard motor yachts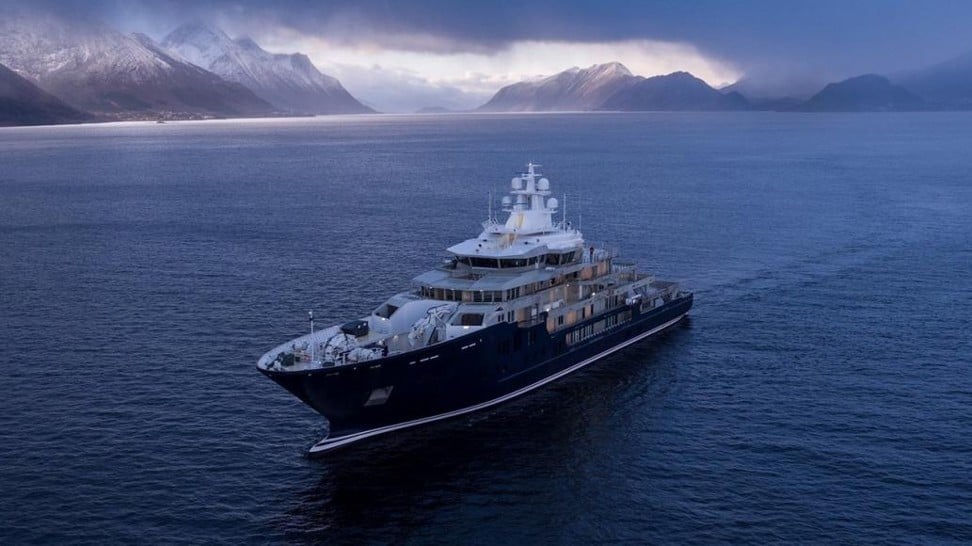 Some expedition yachts are designed to store massive additional vehicles to assist in exploring the land and sea, including submarines, helicopters and all-terrain vehicles. In the case of Kiwi owned 116-metre (381-foot) explorer yacht Ulysses however, she is capable of storing another motor yacht on board. The Princess 68 motor yacht is worth an estimated US$3.5 million and is used as a tender, offering greater stability and comfort than most RIBS in extreme climates while taking guests close to the shore where motor yacht Ulysses with her deeper draft is unable to reach.
Porsche has officially launched a US$16 million hybrid yacht
To find a perfect yacht with outstanding features for your next holiday, visit CharterWorld Luxury Yacht Charters.
Want more stories like this? Sign up here. Follow STYLE on Facebook, Instagram and Twitter
This article originally appeared on Luxurylaunches.