Last year the Ritz-Carlton Hotel revealed plans for a luxury cruise line, with three cruise ships set to begin sailing in 2020. Now, reservations are open for its inaugural season.
Somewhere between a private super yacht and a small ocean liner, the Ritz-Carlton cruise ships will accommodate "the 1 per cent of global travellers", according to Bloomberg .
The new Ritz-Carlton Yacht Collection is designed to defy all cruise ship stereotypes, with larger rooms, relaxing common spaces, and an on-board spa. The cruise ships boast 149 suites – each with their own private terrace – accommodating up to 298 guests. There will also be high-end dining options, including a restaurant from Sven Elverfeld of Aqua – the three Michelin-starred restaurant at The Ritz-Carlton, Wolfsburg.
Top 5 heritage boutique hotels in Indochina you should check in to
"This unique combination of yachting and cruising will usher in a new way of luxury travel for guests seeking to discover the world," said Herve Humler, president and chief operating officer of The Ritz-Carlton Hotel Company.
"From the yacht's design, to programming on board and ashore, every aspect of the voyage has been carefully created to embody the signature service and casual luxury of a Ritz-Carlton resort," adds Lisa Holladay, global brand leader for The Ritz-Carlton.
The designs for the Ritz-Carlton cruise ship were created by Sweden's Tillberg Design.
Starting prices for voyages range from to US$3,100 for four nights to US$10,100 for 12 nights, depending on location. The all-inclusive fare comes with on-board gratuities, 24-hour en-suite dining, beverages en-suite and throughout the yacht, Wi-fi, and onboard entertainment and enrichment.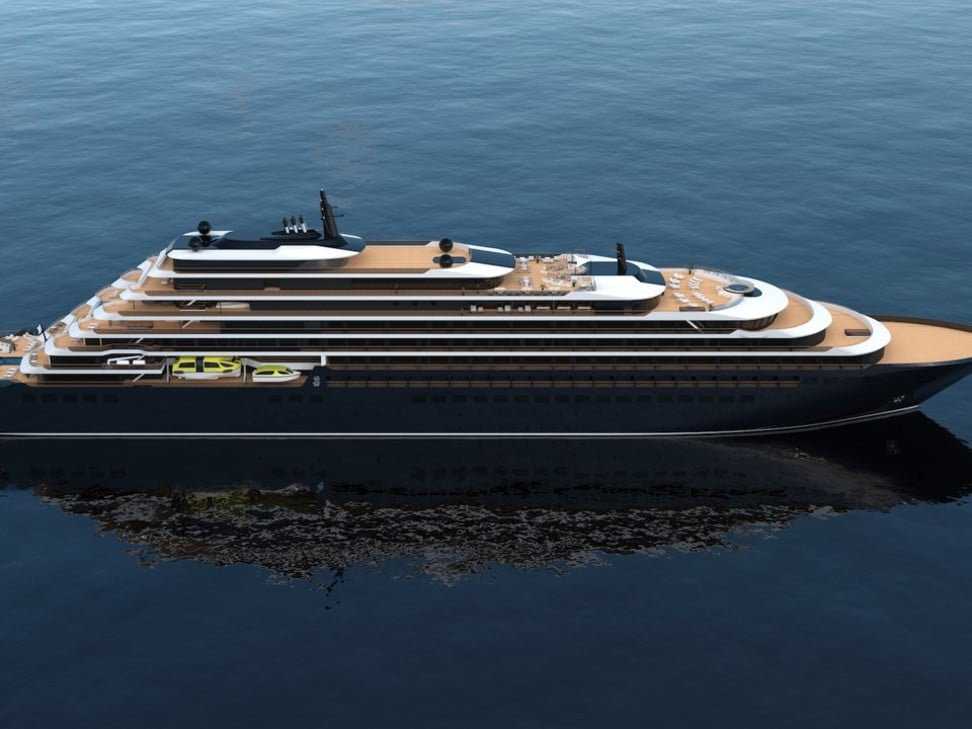 With 10 decks, the ship has a space ratio of more than 89 square feet per person.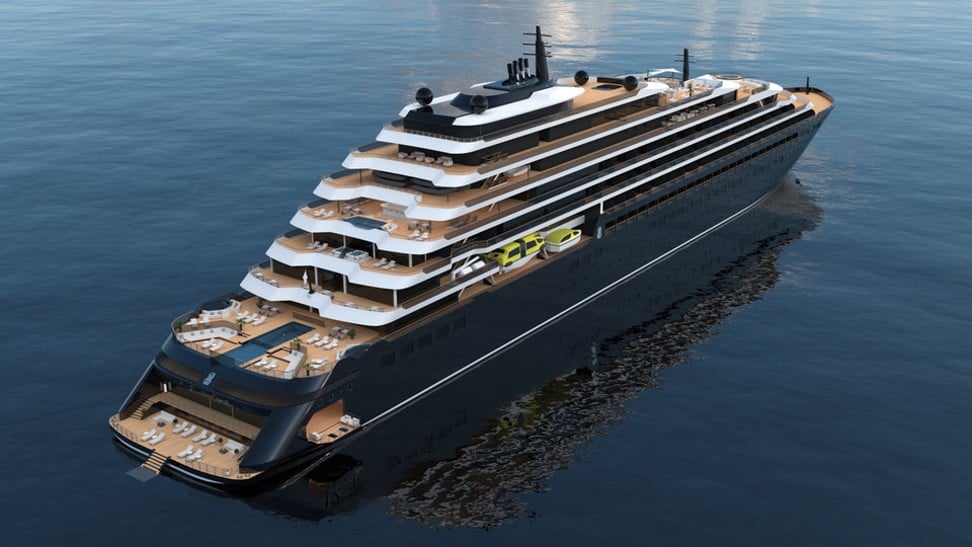 What are luxury hotels doing to save the environment?
The third deck features The Marina. With direct ocean access, it's the perfect spot to sunbathe and jump on a water toy or go for an ocean swim. There's also a terrace for a drink and a light bite.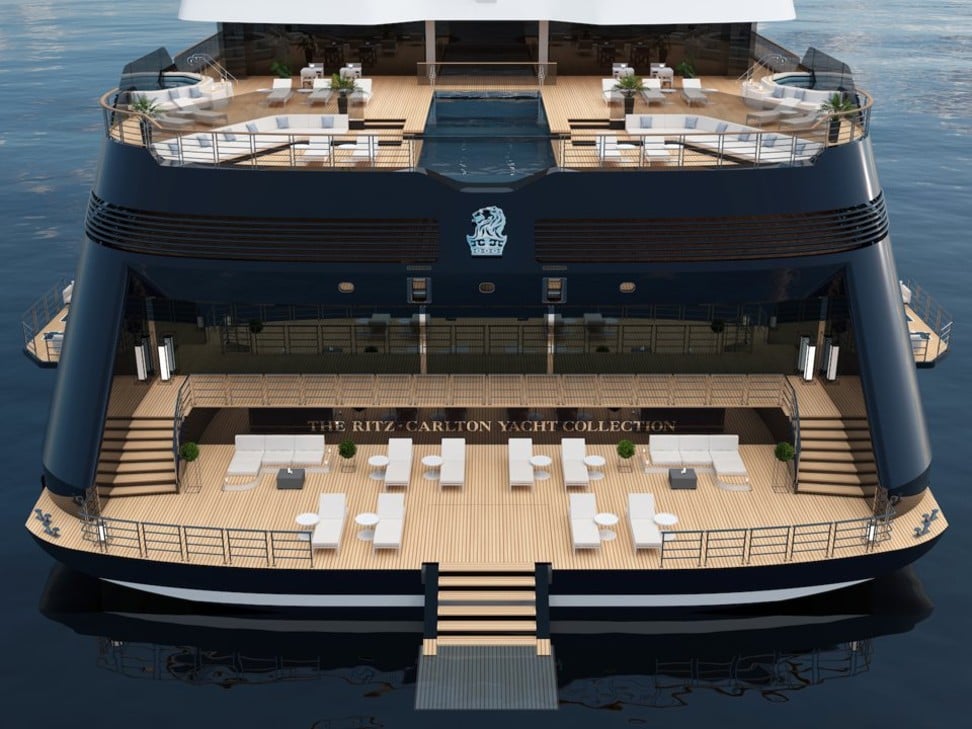 Inside, there are endless glass walls, and elegantly comfortable decor. The living room, on the fourth deck, features a library and turns into a cocktail lounge complete with piano bar and live music at night.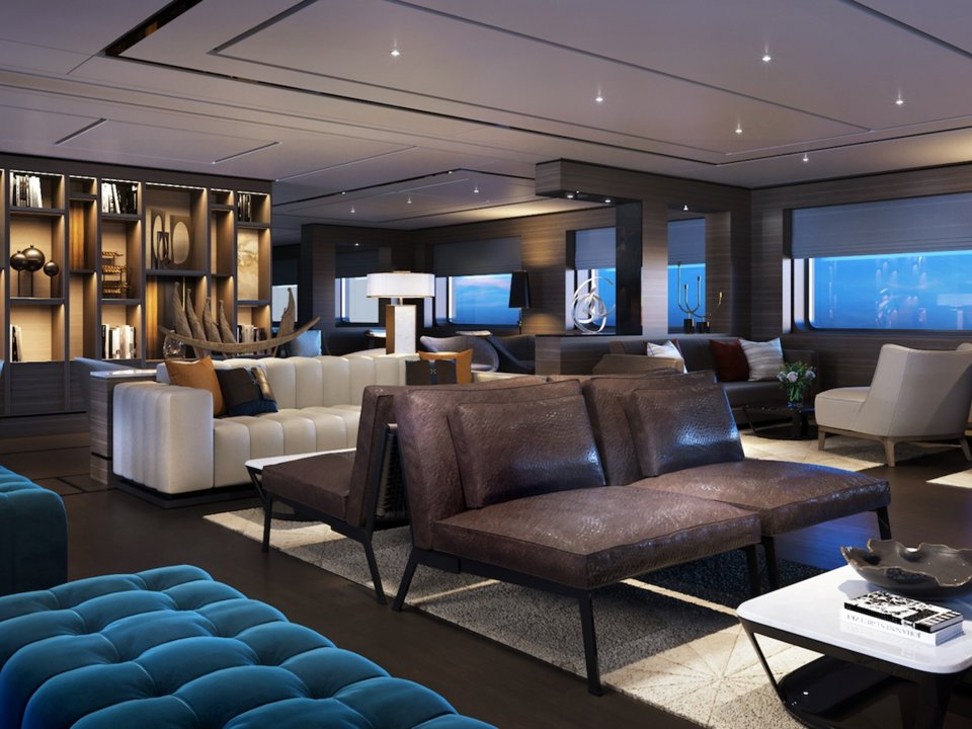 The main dining room, which serves locally inspired meals that change every day, and living room cafe with espresso counter and baked pastries are also on this level. The cafe also serves treats during the day and at night.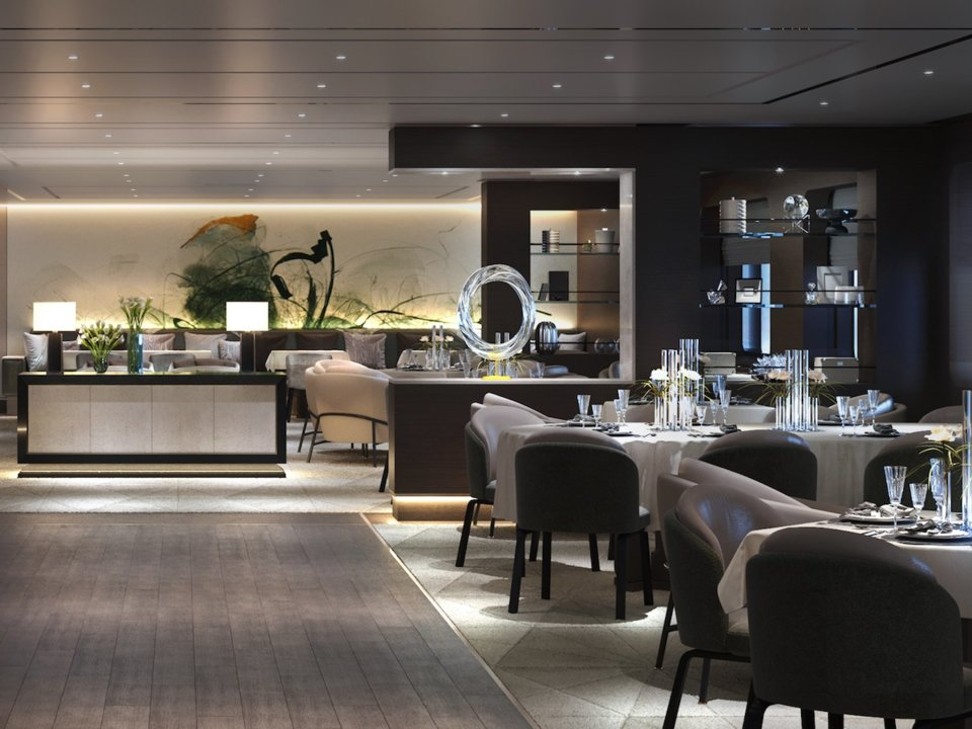 The pool is on the deck above, where guests can enjoy all-day dining, frozen treats, and water mistings. There are also a few whirlpools.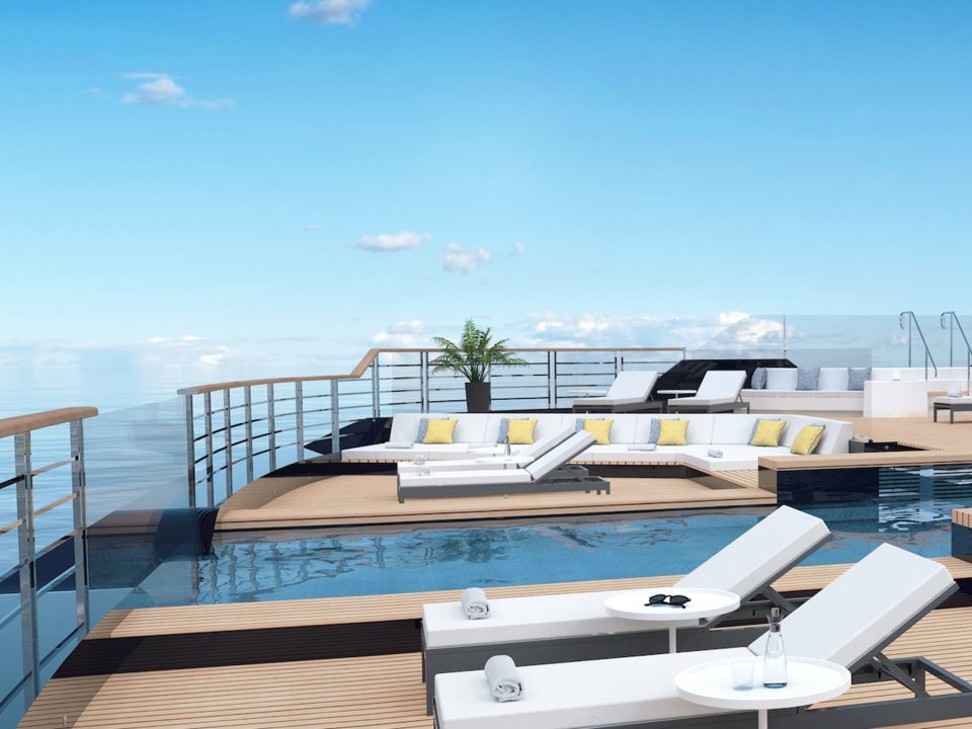 On deck six, there are two luxe restaurants and a Champagne bar which serves caviar pairings. Guests can indulge in the restaurant Aqua.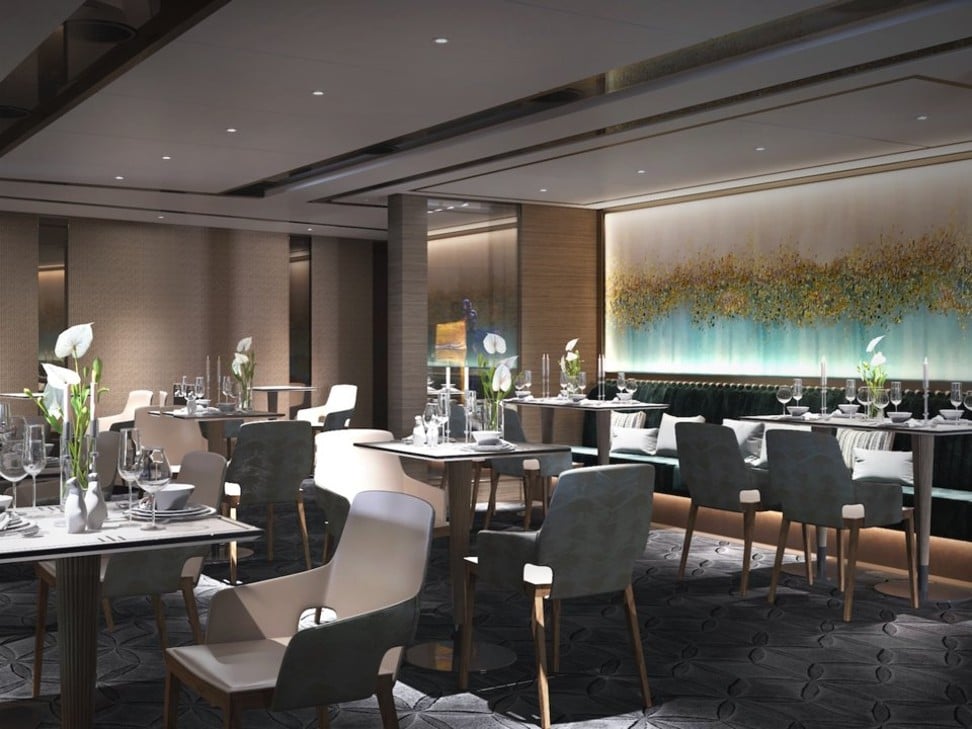 They can also enjoy Southeast Asian cuisine at Asian Fusion, which has a sushi bar. Guests can eat whenever they wish at any of the restaurants on board, rather than the traditional set meal times that are customary on cruises.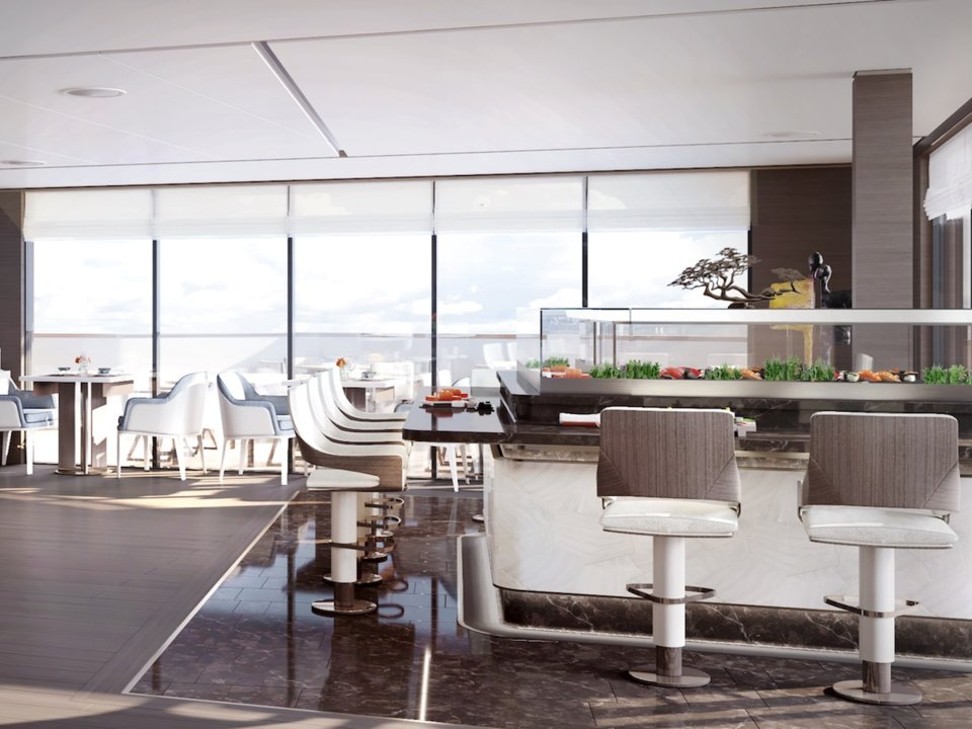 China's hotel facial recognition check-ins, AI smart rooms here to stay
If that doesn't suit your fancy, there's always the outdoor grill on deck eight that serves fresh local catches for a sunny lunch or alfresco dinner.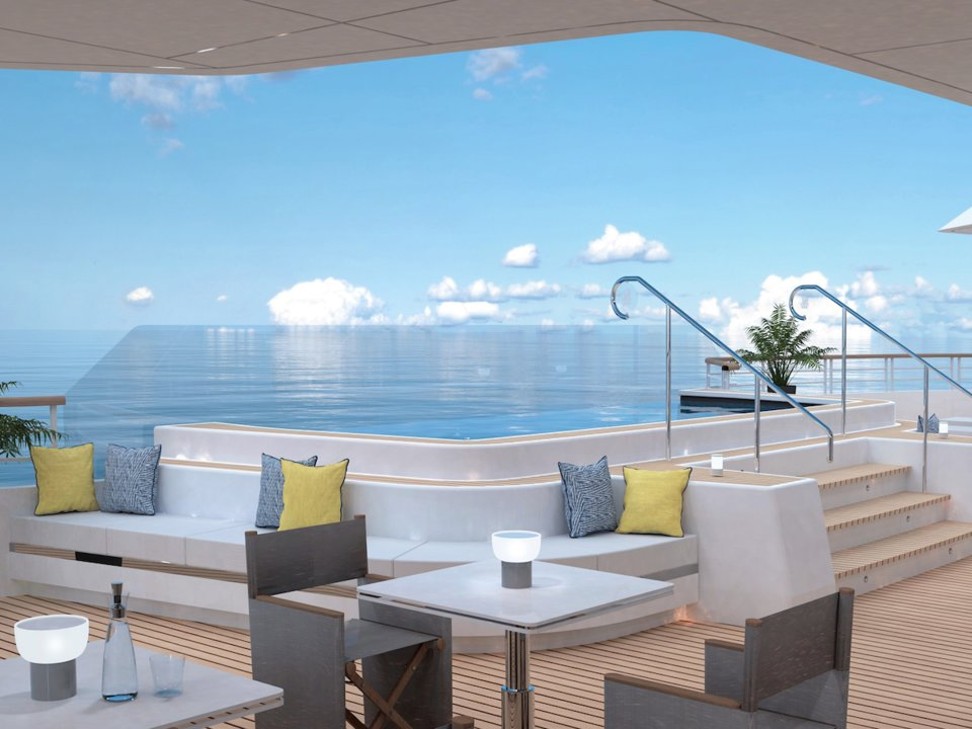 Guests can work on their wellness on deck nine, which has a gym that offers personal training, sunrise yoga, and a wellness programme customised for each guest. There's also spa with a full-service beauty lounge, sauna, steam room, and gentleman's grooming salon. Spa treatments can be enjoyed in a private room or alfresco.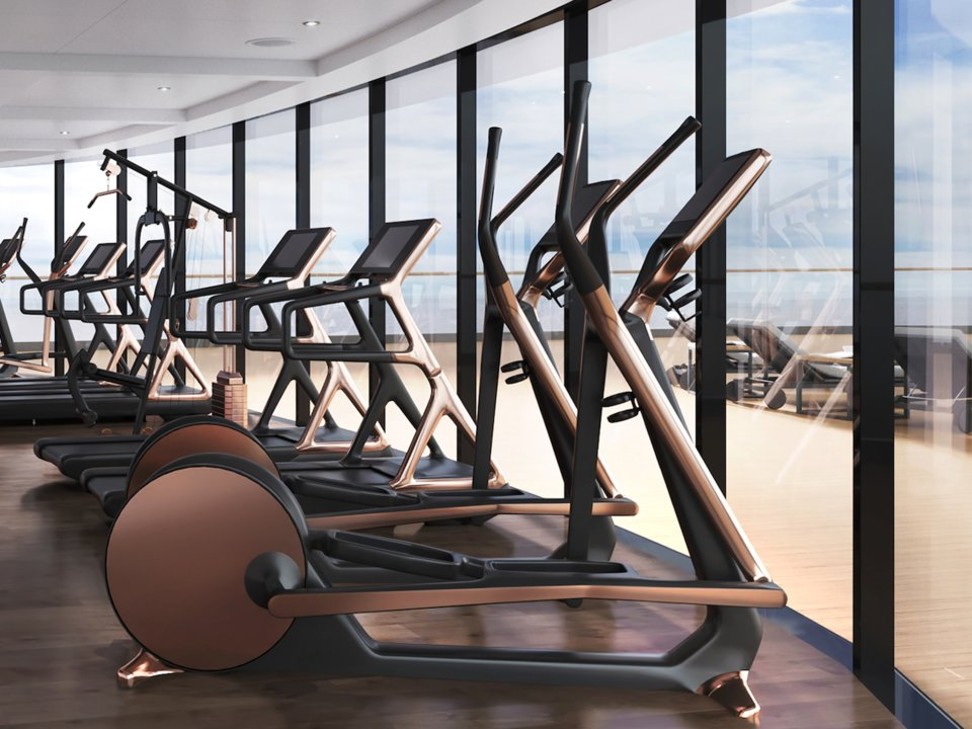 On deck 10, you'll find a humidor and an observation lounge to soak in views of the endless blue, enjoy sunset cocktails, and dance into the night.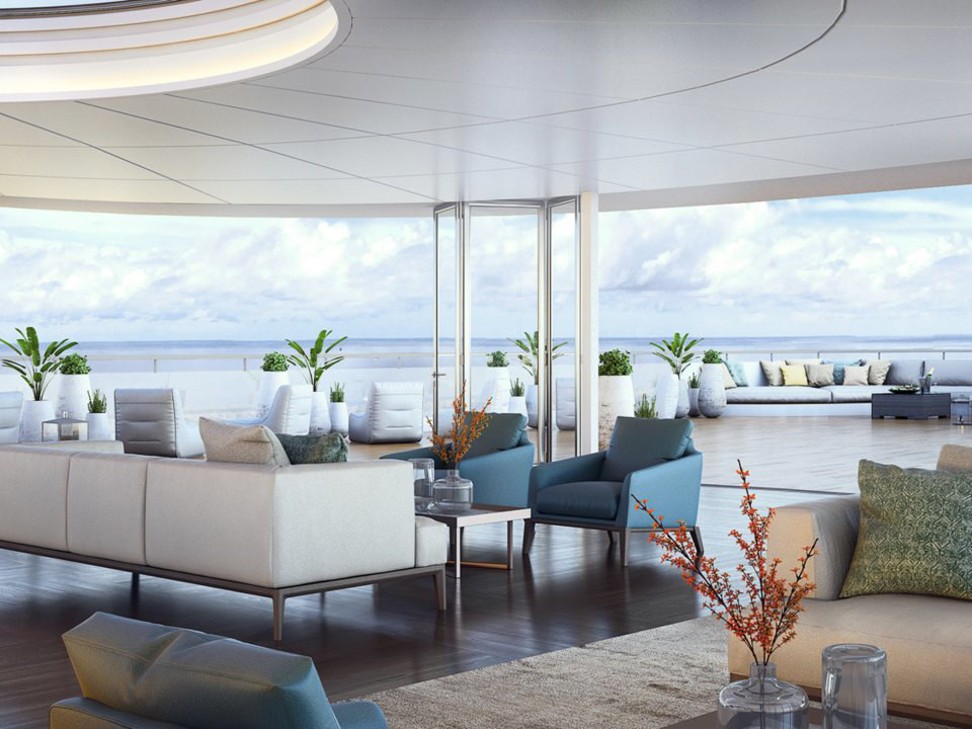 Across five of the decks are 149 rooms. Unlike most cruises, rooms will not be called staterooms, but rather, suites.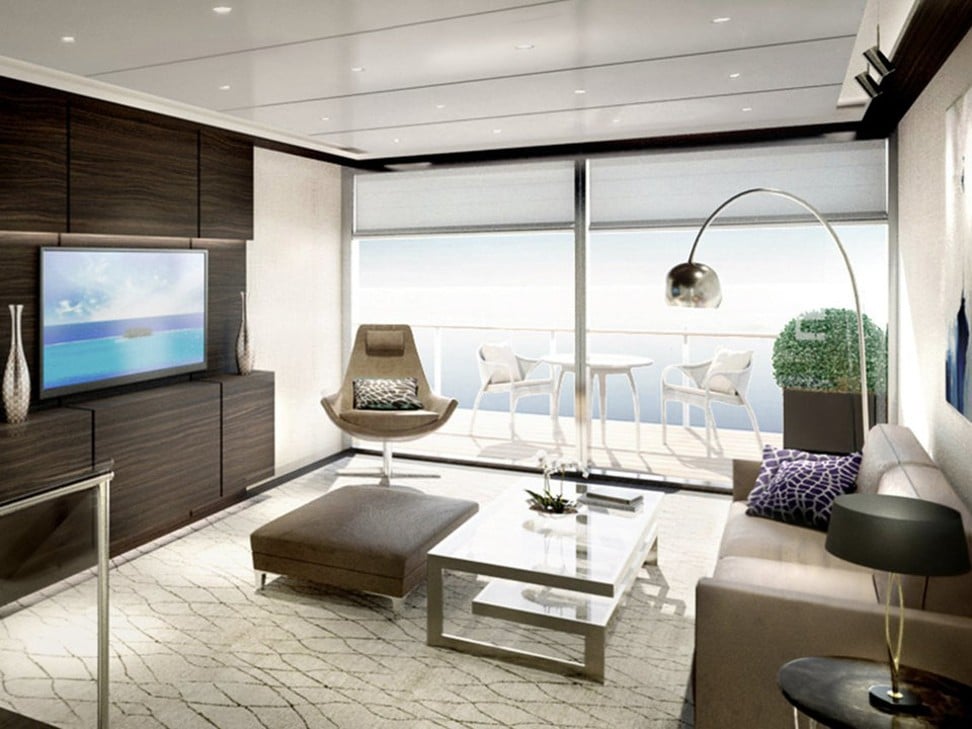 Each of the 149 suites comes with a dedicated personal assistant, who can do everything from making your dinner reservation to organising a destination excursion.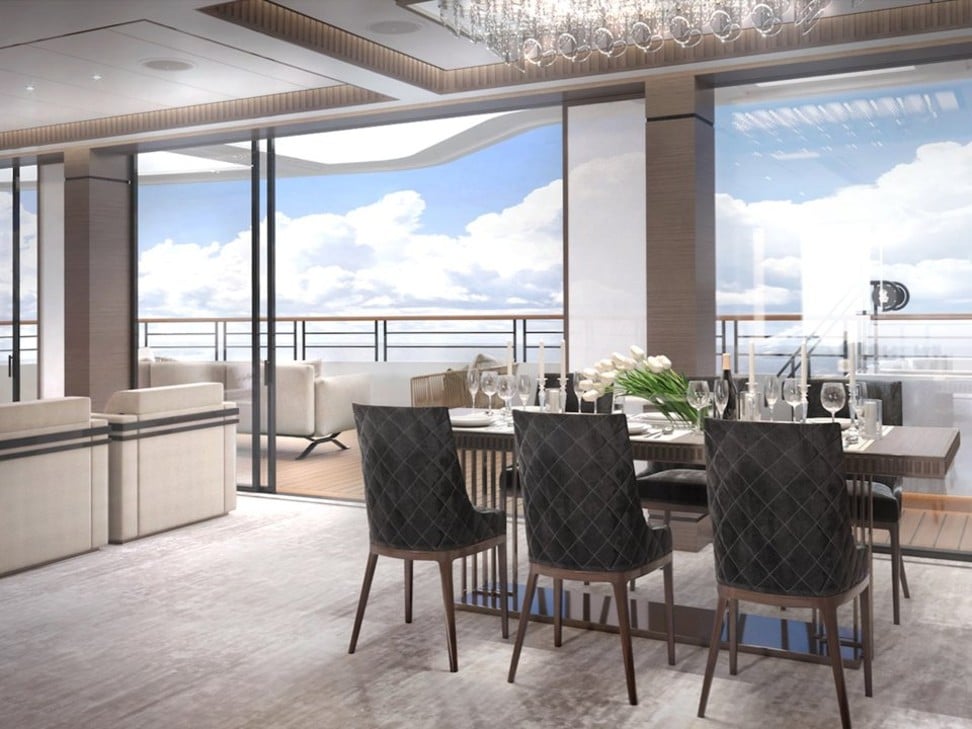 Lalique transforms Château Lafaurie-Peyraguey into a charming hotel
Two of these suites are Owner's Suites, which are 1,098 square feet. They have two bathrooms and a private whirlpool on the 592 square-foot terrace.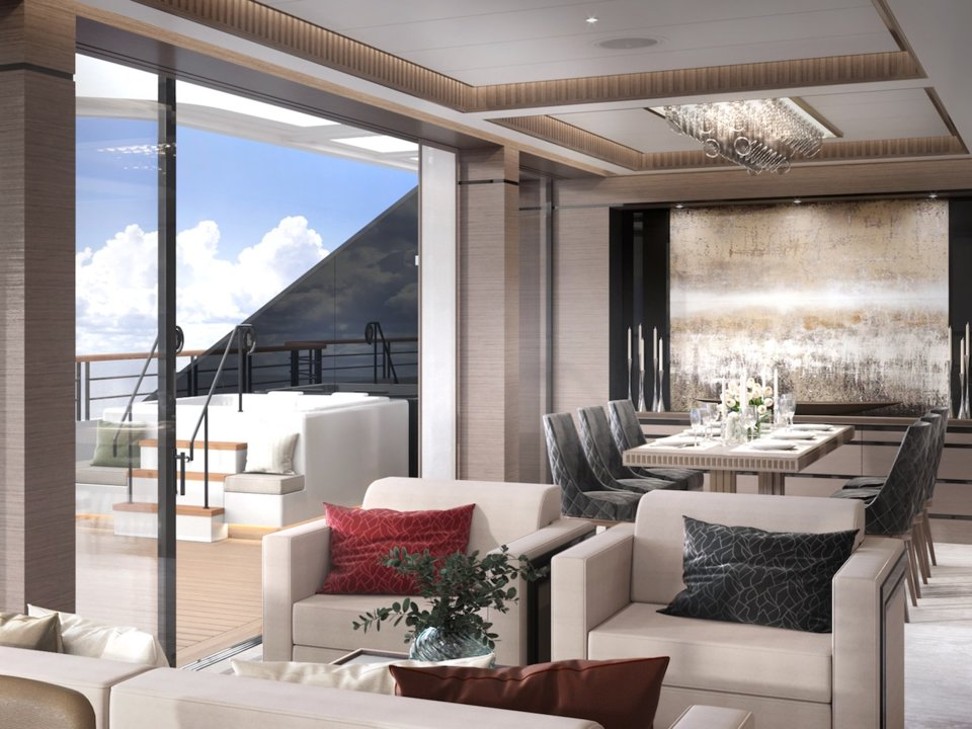 The View Suites range from 571 to 624 square feet and have stunning floor-to-ceiling windows.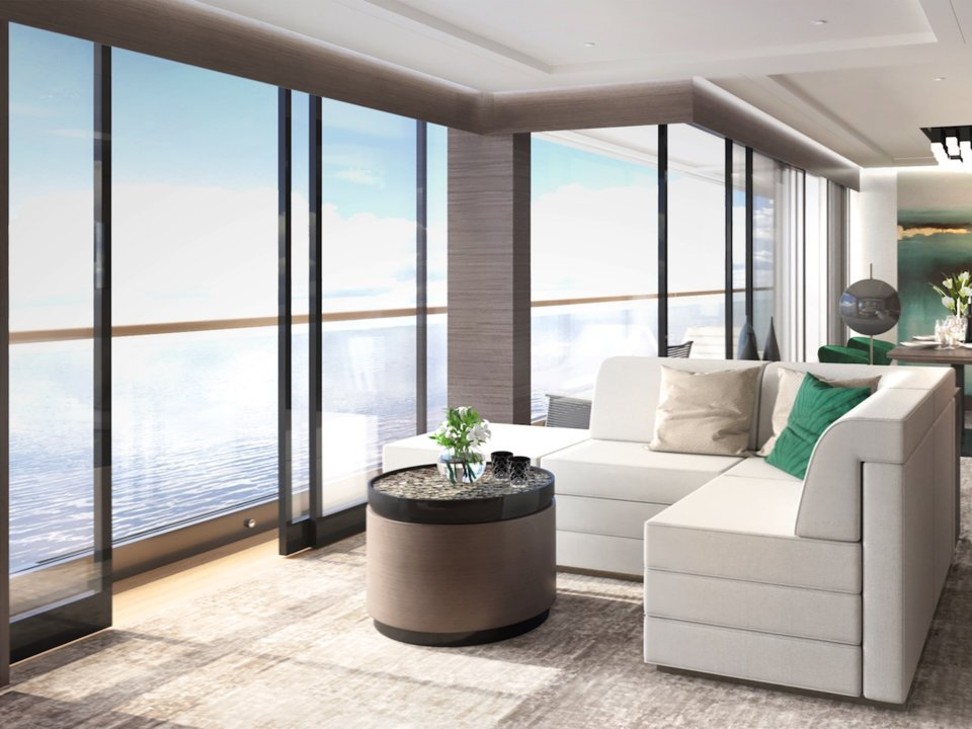 At 700 square feet, the Loft Suites are two storeys, with a luxurious modern living and dining area upstairs, and sleep area downstairs. They also have picture windows.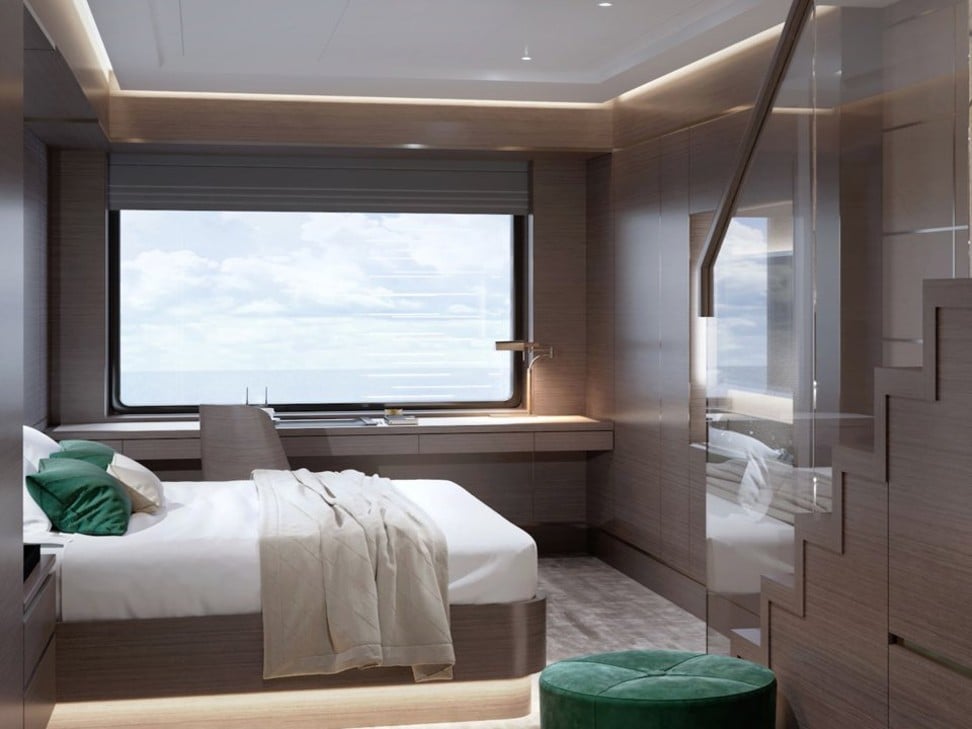 There are also the Signature Suite and the Terrace Suite (shown here). Both are less than 500 square feet, but are still spacious and just as luxurious as the other suites, with impressive ocean views.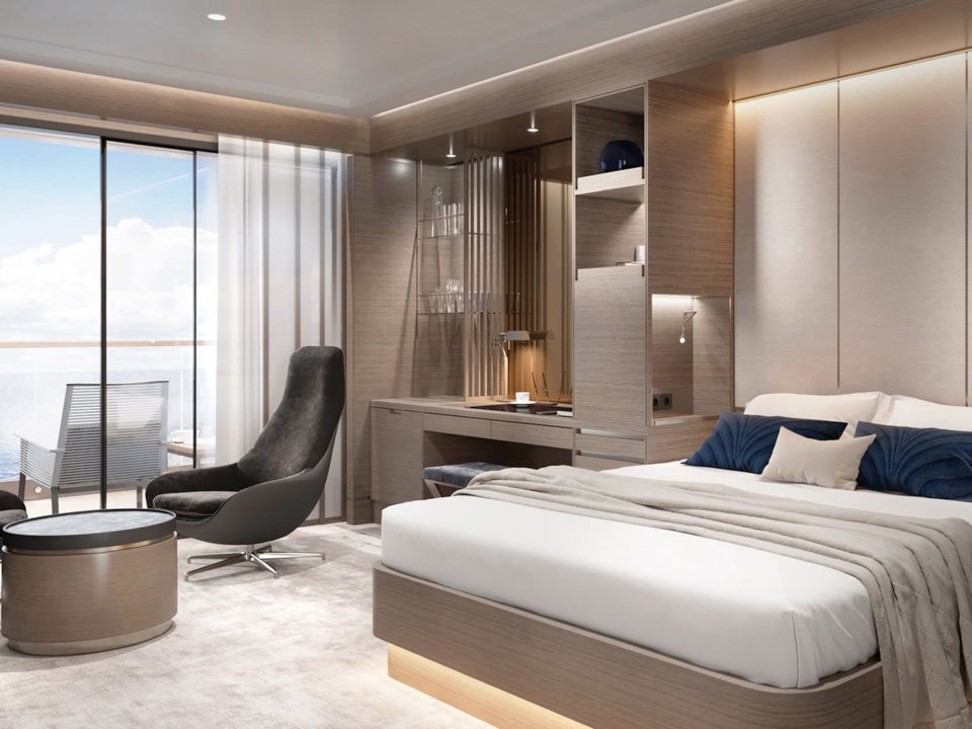 Certain suites can be combined into larger spaces "by removing soundproof, blind wall sections", Douglas Prothero, managing director of The Ritz-Carlton Yacht Collection, told Forbes. This gives guests more accommodation flexibility.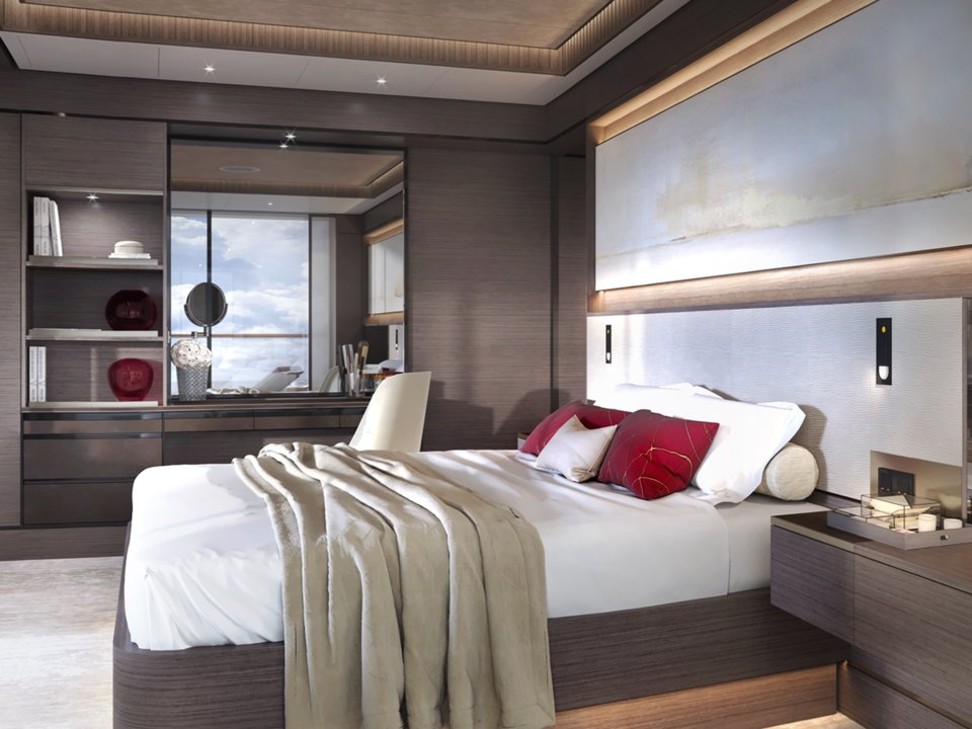 Prothero also told Forbes The Ritz-Carlton Yacht Collection will have the highest staff-to-guest service ratio in the cruise industry, with almost as many staff members as guests to fulfil all their wishes.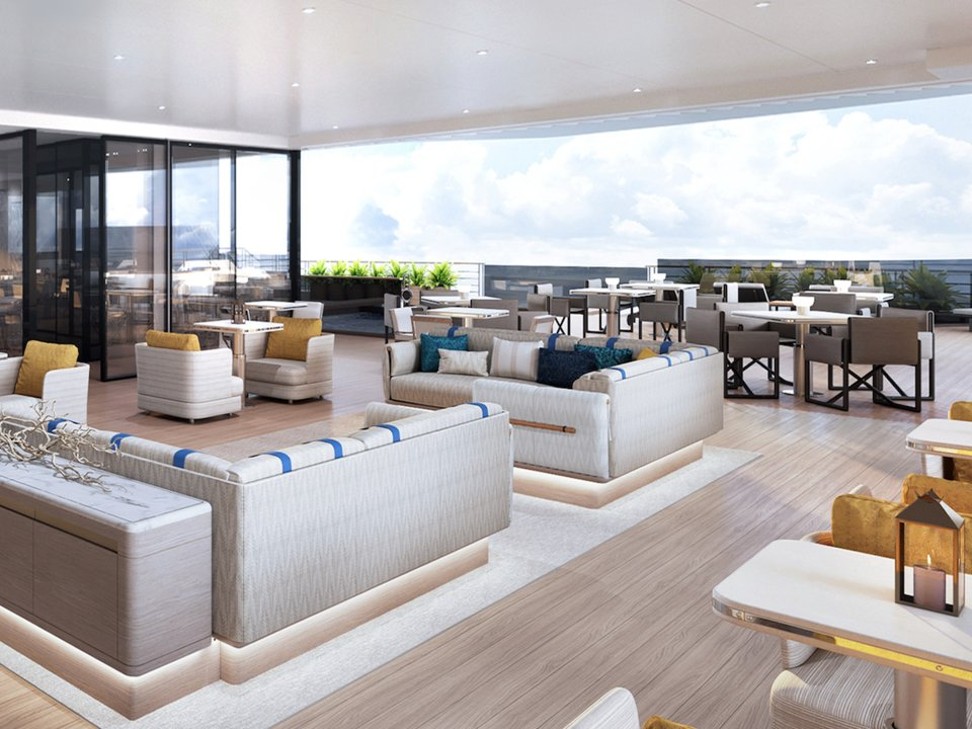 US$500 million Ritz-Carlton set for New York's boutique hotel area
During each trip, local talent – such as chefs, artists, and guest lectures – will join for a variety of entertainment throughout the cruise. There are also in-house classical and jazz musicians.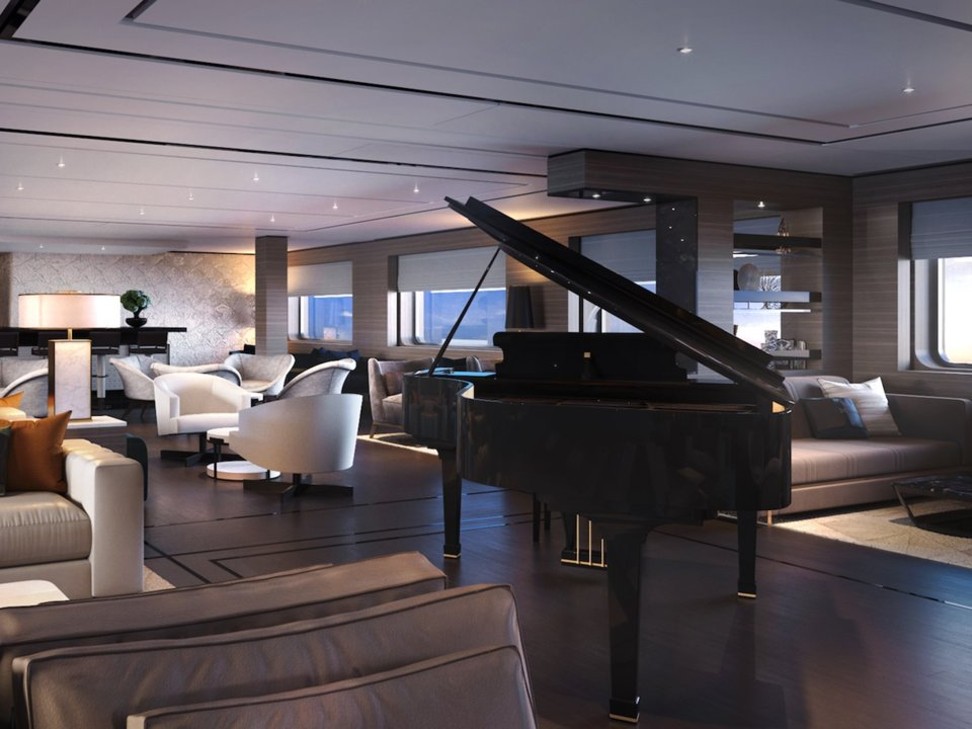 But there's also plenty of entertainment off board. Trip itineraries will offer less time at sea with more time to explore intimate, remote ports that bigger cruise ships don't have access to because of their size. Guests have the option to book back-to-back voyages without repeating ports.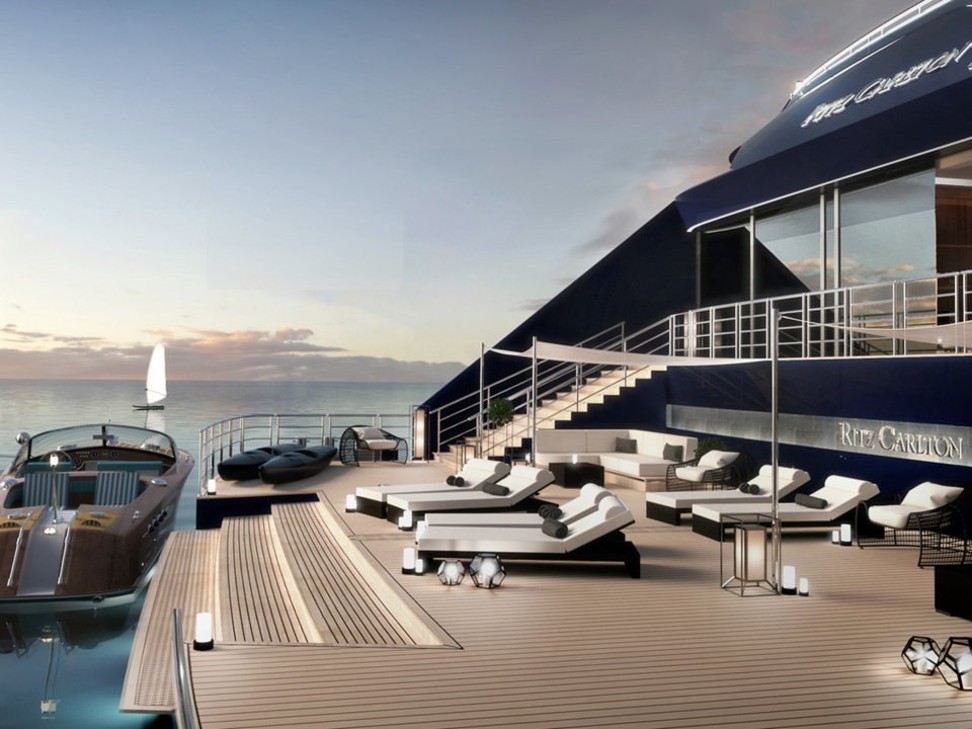 Some voyages are packaged into themes. There's Escapes of Discovery, which explores the azure waters and sunshine of the eastern Caribbean, such as St. Lucia and the Grenadines.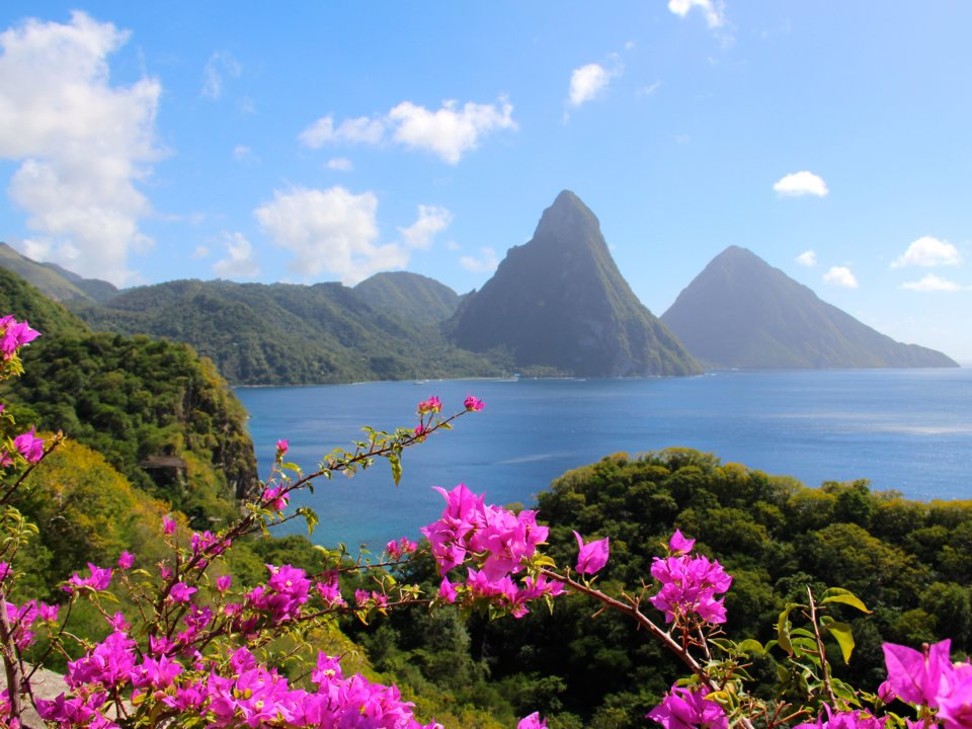 There's also Yachting Playgrounds, with programmes that cruise through the best of the Mediterranean: the Greek Isles, Balearic Islands, and French Riviera.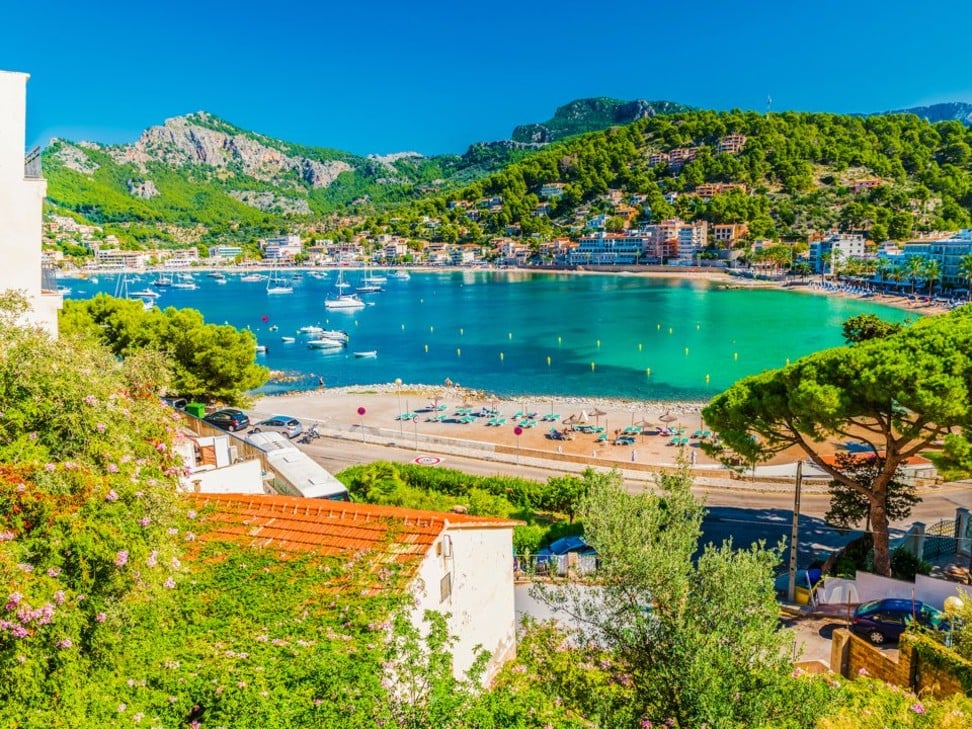 Trump hotel's ultra-pricey US$169 'soft' cocktail concoction creates a stir in Washington
The Marquee Voyages are designed to take passengers to events around the world, such as the Monaco Grand Prix in Monte Carlo or the Royal Edinburgh Military Tattoo in Scotland.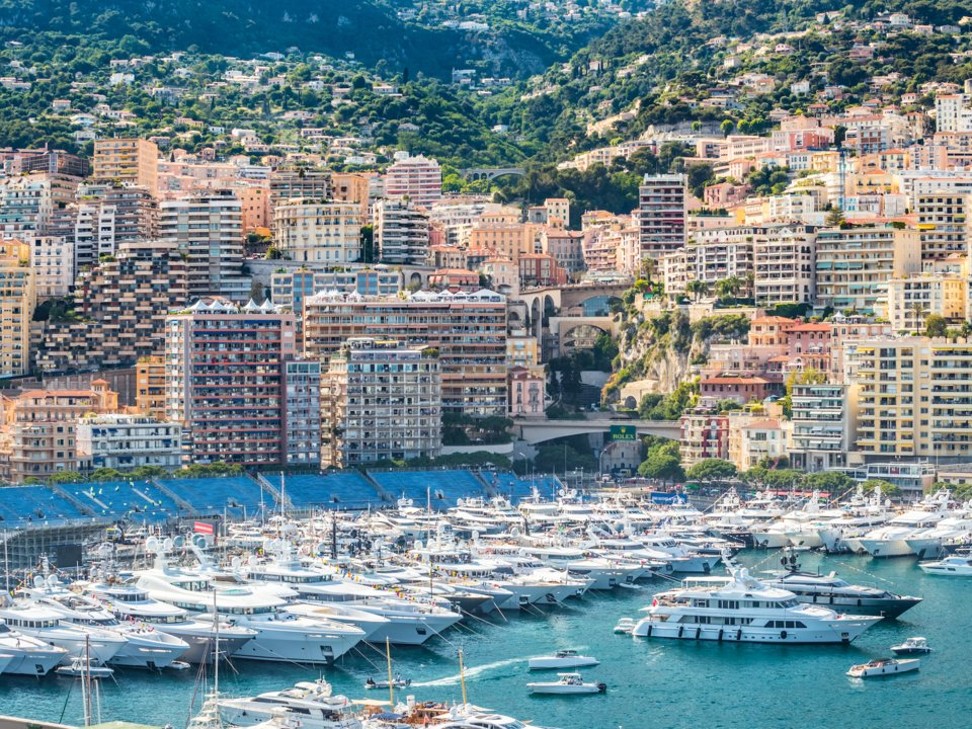 There are also voyages for the holidays, from Thanksgiving to Christmas, and luxury crossing voyages for endless days at sea. Baltic and Northern Europe voyages explore everything from the palaces of St. Petersburg and the glaciers of Iceland to the beaches of Normandy and Norway's fjords.
Voyages in Canada and New England take place in the autumn months, exploring fishing villages, Maine harbours, and Canadian maritime ports. There's also the chance for some whale watching.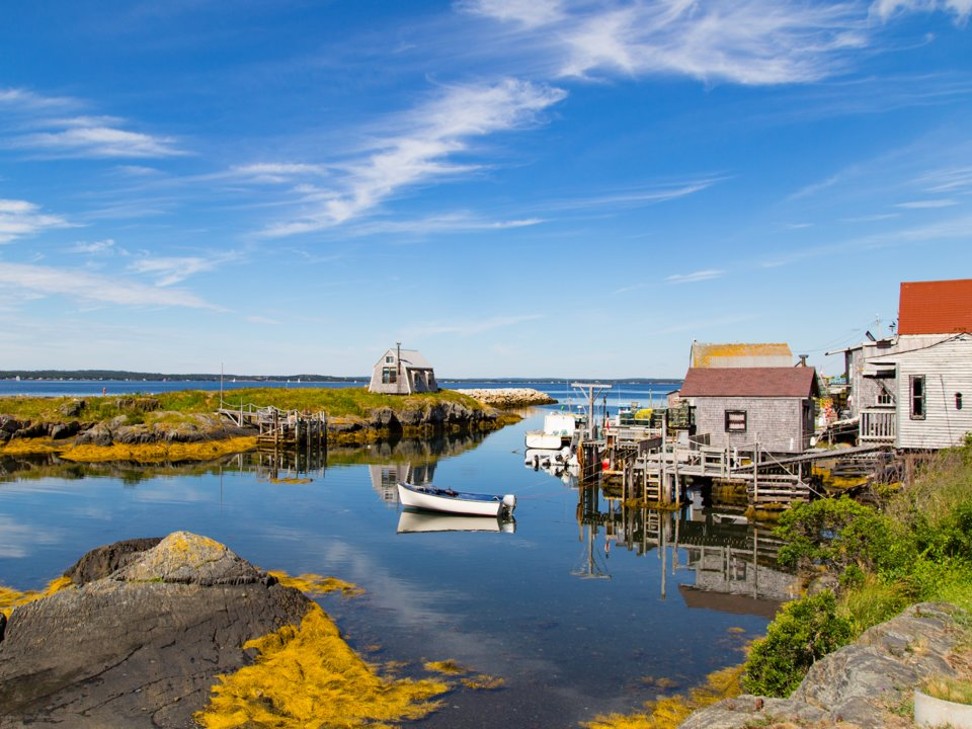 To complement the unique itineraries, there are six themed shore excursion tracks. Iconic Sights can take one from the opera to a museum, Stirring the Senses has guests practising yoga on a private beach and learning feng shui, and Active Explorations can involve snorkelling through a reef or zip-lining through a rainforest.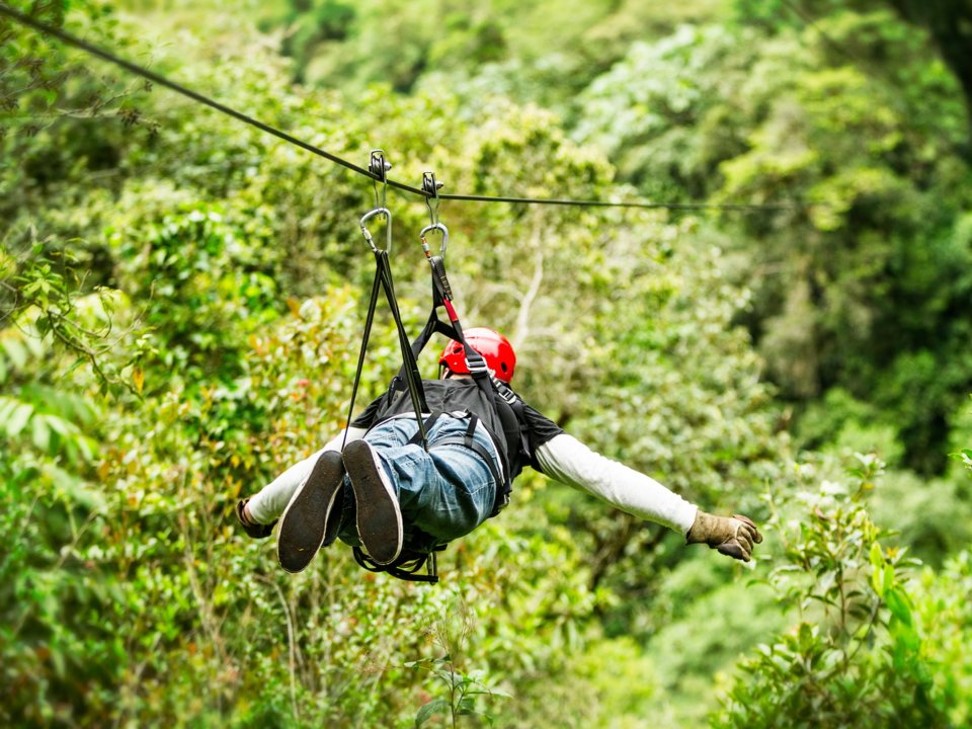 Review: Is The Murray the best new business hotel in Hong Kong?
Epicurean Experiences can involve the behind-the-scenes of a Michelin-starred restaurant, visiting a winery with a sommelier, or learning to grow baby oysters in France, while Cultural Connections will have one helping the wildlife or environment. Guests can also opt for Concierge Ashore to customise a bespoke event.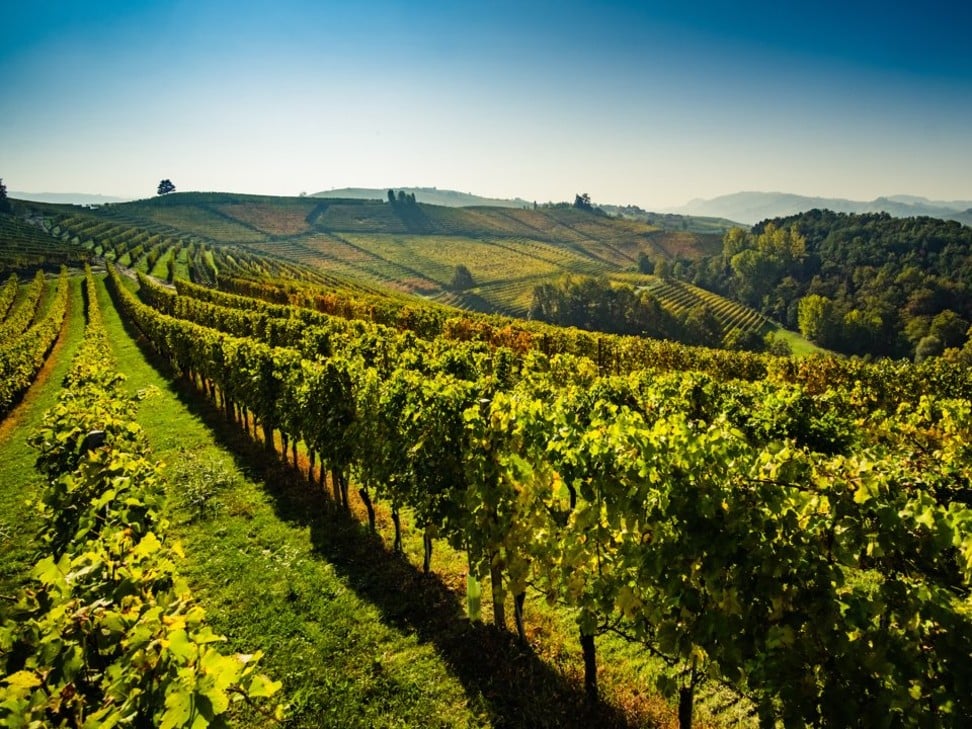 Want more stories like this? Sign up here. Follow STYLE on Facebook, Instagram and Twitter
This article originally appeared on Business Insider .