Mercedes-Benz has unveiled its retro-looking EQ Silver Arrow electric concept car, which pays homage to its record-breaking W125 Grand Prix racing car.
Why you can't buy Bugatti's Divo supercar – even if you have US$5.8 million
In 1938, the original supercharged racing car – which earned the Mercedes team the nickname, "Silver Arrows" because of its sleek, unpainted aluminium body – averaged an incredible 268.9mph (432.7km/h) on the autobahn in Germany with legendary driver Rudolf Caracciola at the wheel.
The striking new electric concept car was unveiled in Monterey, California on Friday at one of last week's series of car show events which ended with the prestigious classic car show, Pebble Beach Concours d'Elegance.

The 2019 Mercedes-Benz C-Class is a 'spa on wheels'
"Over 80 years ago, the historic Silver Arrows demonstrated that Mercedes-Benz was a pioneer when it came to speed, thanks – among other things – to their streamlined shape," Gorden Wagener, Daimler's chief design officer, said.
"The EQ Silver Arrow show car draws on that legacy."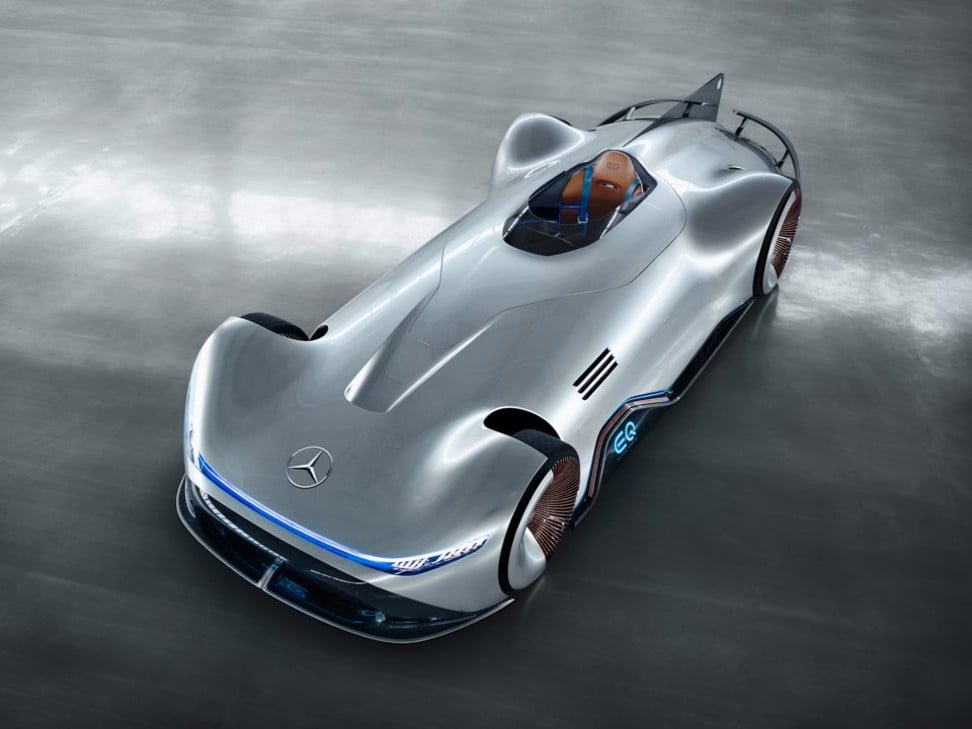 Mercedes envisions the stunning retro electric concept with 738 horsepower drawing energy from a rechargeable 80kWh battery pack giving the EQ Silver Arrow a range of more than 250 miles (420km) on a single charge.
BMW makes a splash in Frozen Orange with Z4 sports car debut
"Intended for acceleration and driving pleasure, it embodies progressive luxury and provides an insight into the future of our design," Wagener said.
What's Porsche doing to ignite China's passion for luxury cars?
The EQ Silver Arrow is the latest in a line of stunning concept cars to be introduced at Pebble Beach by Mercedes-Benz.
In 2016, the company, known for its three-pointed star logo, revealed the dazzling Vision Mercedes-Maybach 6, an 18.5 foot (5.6 metre)-long electric concept featuring the brand's iconic gull-wing doors and styling inspired by classic luxury yachts.
Audi's electric supercar sparks interest ahead of Pebble Beach Concours d'Elegance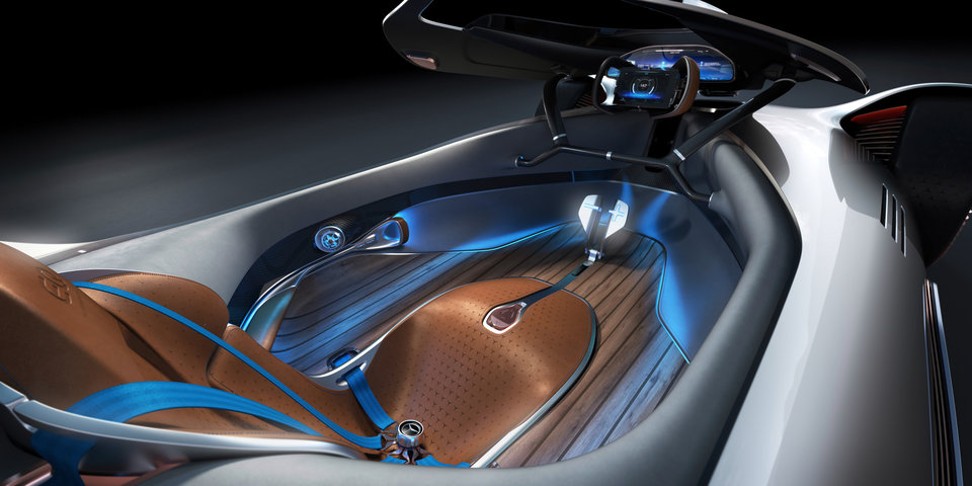 Last year, Mercedes followed is up with the convertible version of the concept car called the Vision Mercedes-Maybach 6 Cabriolet.
In addition to Mercedes, a host of other major car brands including BMW, Bugatti, Jaguar, Infiniti, Lamborghini, and McLaren rolled out new models at last week's Pebble Beach events.
Want more stories like this? Sign up here. Follow STYLE on Facebook, Instagram and Twitter
This article originally appeared on Business Insider.