To hear the technology experts tell it, Apple's iPhone event on Wednesday was a snooze fest.
Yet as the assembled reporters and analysts were starting to zone out – and as Apple's stock price slipped – the company unveiled what will prove to be its sleeper hit.
The iPhone XR – the lowest-ranked member of the American multinational technology company's expanding X family of devices – is exactly what it needs to revive its sluggish smartphone sales.
View this post on Instagram

A post shared by Apple Iphone Xs (@iphone__new) on Sep 12, 2018 at 12:17pm PDT
What is expected from Apple at this year's AAPL
The new device offers many of the high-end features of last year's iPhone X and this year's Xs – but with a price that is in line with that of the iPhone 8 and older models.
That is going to be more than enough to convince iPhone owners who are holding on to ageing devices to upgrade.
Apple could use the help. On an annual basis, the number of iPhones the company has been selling recently has barely moved and is actually down compared with what it sold three years ago.
While last year's premium priced iPhone X helped boost the company's smartphone revenue, the stagnating unit sales are holding back the company's overall growth and have led to declining market share.
First look at Apple's golden new 'iPhone Xs' smartphone
You can chalk up Apple's stalling smartphone sales to a pair of factors.
It basically stuck with the same design from 2014's iPhone 6 models to last year's iPhone 8.
Although the innards of those phones changed over time, they looked basically the same and the new features they offered were not really compelling enough to encourage consumers to upgrade en masse.
Before Apple's official unveiling of the iPhone X last year, many analysts expected its anticipated revamped design to spark a massive upgrade cycle.
However, it did not, because of the product's steep US$1,000 price tag. That was a US$350 premium over the starting price of the flagship models it replaced – and put it out of reach of many consumers.
That is where the new iPhone XR comes in.
The device was announced at the end of Apple's press event, which was dominated by the company's unveiling of its new flagship Xs models, which have little noticeable difference from last year's iPhone X.
Will Samsung's Galaxy Watch end Apple's smartwatch dominance?
The iPhone XR could spur Apple customers to finally upgrade. But it is a wholly new model. It has the same basic design of the iPhone X and Xs, with a large edge-to-edge screen.
In fact, while its display is bigger than that found in any other iPhone model other than the Xs Max, the phone itself is actually smaller than the iPhone 8 Plus and previous plus-sized models.
For iPhone owners who have been holding out for something that looks different and new, the iPhone XR is likely to fit the bill
What is more, it comes in a rainbow's assortment of colours.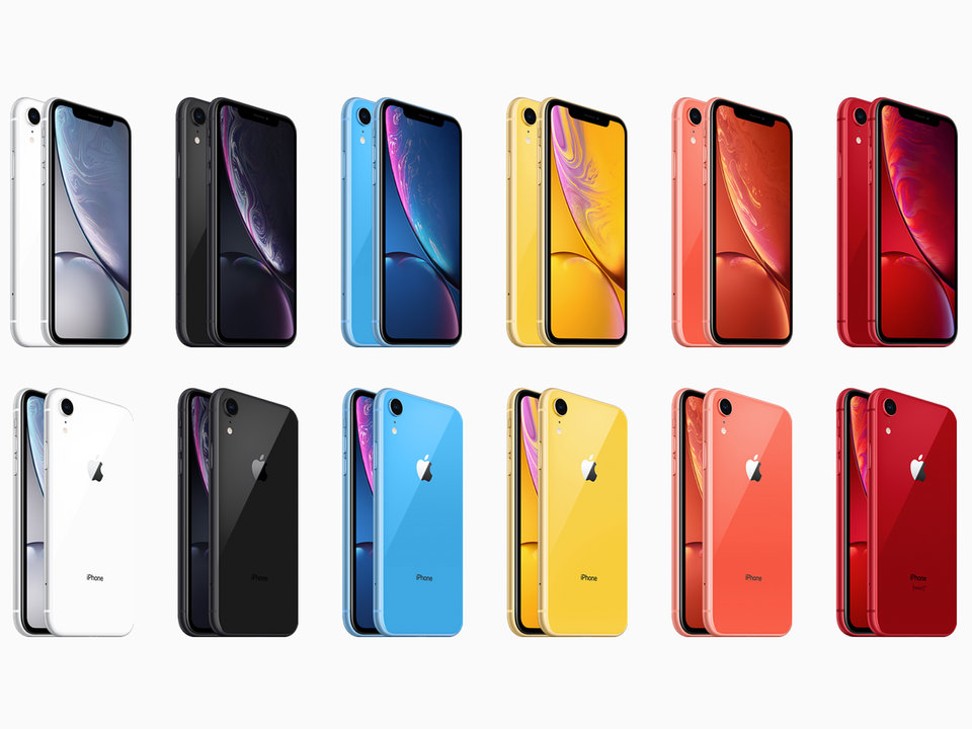 So for iPhone owners who have been holding out for something that looks different and new, it is likely to fit the bill.
Yet if that is not enough to convince them it is a worthy upgrade, the XR also offers many of the same cutting-edge features found on the top-of-the-line Xs models.
Among them: Apple's Face ID facial recognition system; the company's latest and fastest chip, the A12 Bionic processor; and support for both wireless charging and some advanced photo features, such as the ability to take "portrait" photos with blurred backgrounds.
Want more stories like this? Sign up here. Follow STYLE on Facebook, Instagram and Twitter
This article originally appeared on Business Insider.