This year's four-day Monaco Yacht Show – held in the city state of Monaco, on the Mediterranean coast – which is often regarded as yachting's most prestigious event, ended on Saturday.
On display in the glittering Port Hercules were 121 superyachts, collectively worth US$3.5 billion.
Individually, the average value of each superyacht was about US$31 million.
Of these superyachts, 42 were making their worldwide debuts and 45 per cent were less than two years old.
The event's biggest yacht, Aquarius, was 312 feet long, while the biggest yacht making its debut, Dar, measured 295 feet long
Yet just as impressive as their worth and age was their size: the average length of the superyachts on display was about 168 feet (50 metres) – up compared with those attending last year's event.
The average volume of the superyachts also increased by nearly 15 per cent compared with those last year.
Superyacht Irisha takes cruising to a new level
However, these sizes were nothing compared with those of the show's superstars – the giant superyachts that overshadow. all others
The event's biggest yacht, Aquarius, was 312 feet long, while the biggest yacht making its debut, Dar, measured 295 feet long.
We have rounded up the 12 largest superyachts that were displayed during the show – all of which measured more than 230 feet.
Here is what that looks like.
12. Axioma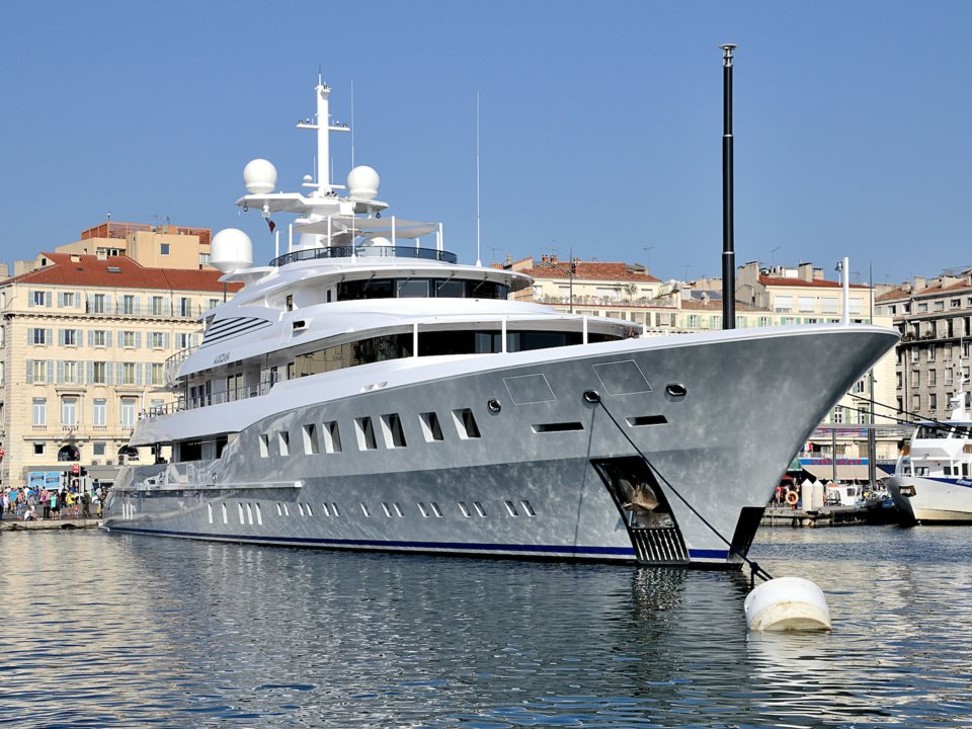 Length: 236 feet
Owned by Russian billionaire Dmitry Pumpyansky, the motor yacht Axioma features an infinity swimming pool, jacuzzi, gym, massage room and steam room – all perfect for people who was a little self care.
Her charter rates range from US$700,722 to US$747,829 per week.
11. Solo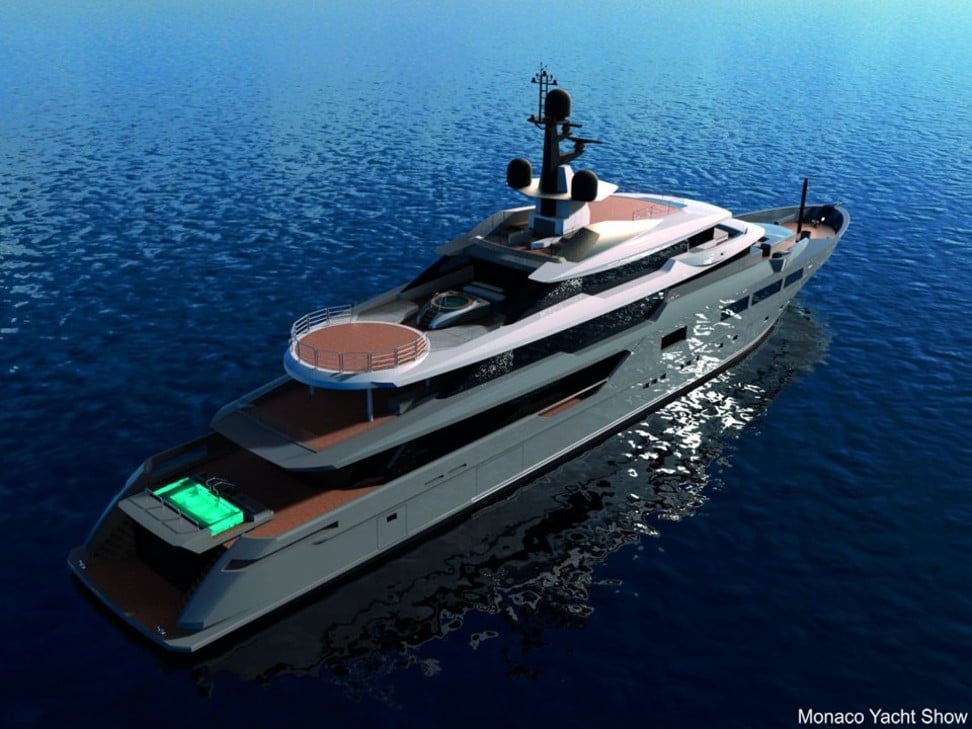 Length: 236 feet
Motor yacht Solo made her debut at Monaco Yacht Show.
Not only does she look beautiful, she is also silent and efficient, promising a smooth ride.
On-board is a winter garden, a nearly 20-foot-long swimming pool and a superyacht beach club with a hammam, or Turkish bath.
Why yachts and superyachts descended on Singapore last week
10. Cloud 9
Length: 242 feet
The motor yacht Cloud 9 is owned by former chairman of BB Retail Brett Blundy.
It costs nearly US$900,000 a week to charter it during the winter.
Everything on board was reportedly designed for Blundy, including bedroom suites named after characters from the Star Wars films and various chess sets located throughout the yacht, according to The Guardian newspaper in Britain.
9. Elandess
Length: 244 feet
Motor yacht Elandess flaunts a number of communal spaces on board, including a superyacht swimming pool on the sundeck, an observation lounge on the upper deck, and a lounge below the waterline.
8. Boadicea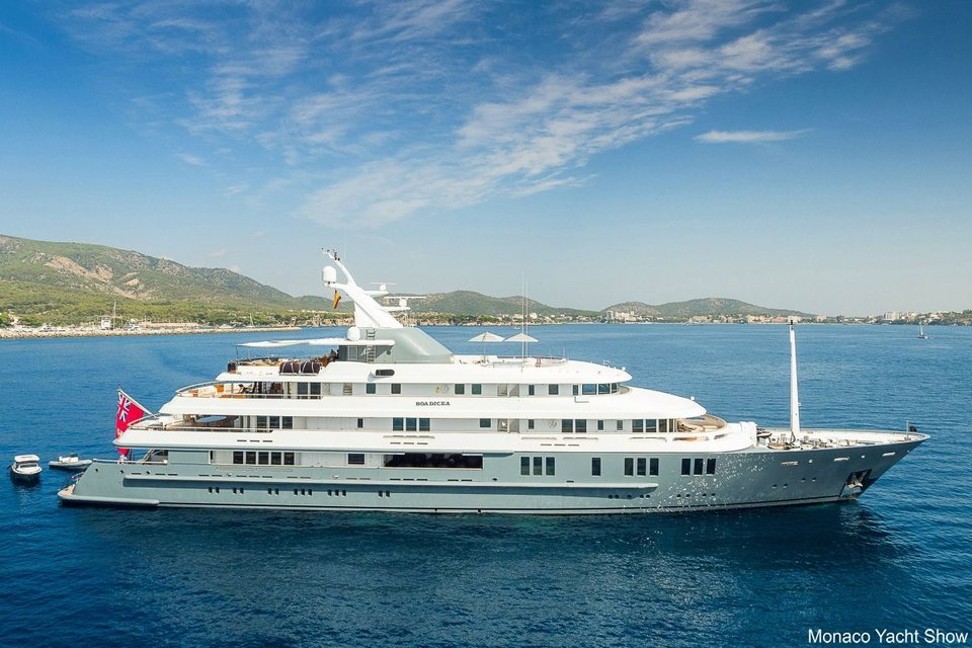 Length: 251 feet
Motor yacht Boadicea was for sale at the show for US$62,371,000 and has been chartered for about US$617,800 a week in the past.
On board, there is a steam bath, cinema and master suite, which features a 180-degree panoramic view.
7. GO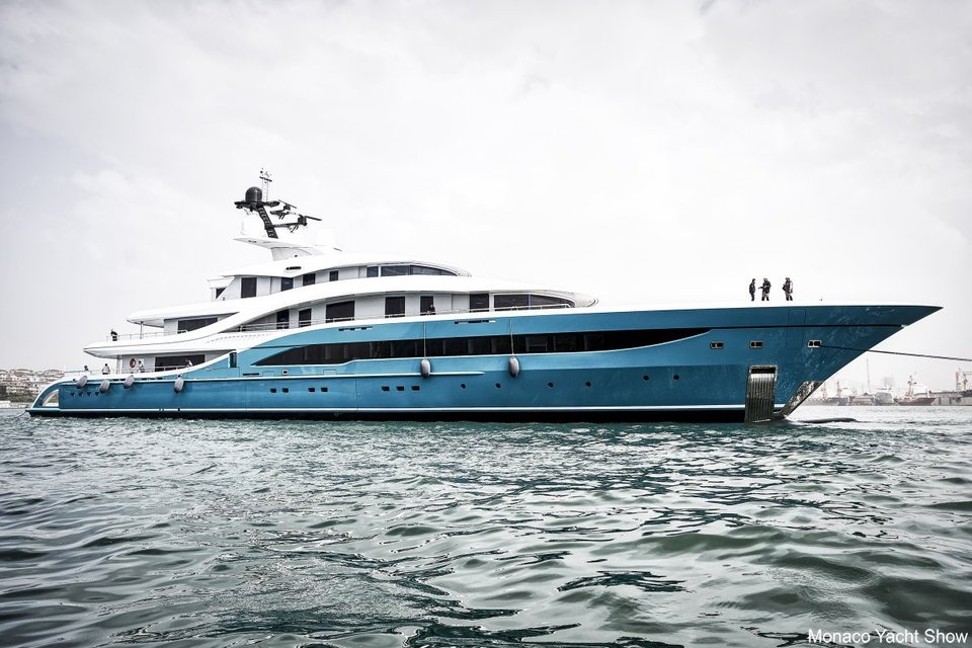 Length: 252 feet
Motor yacht GO is builder Turquoise Yacht's largest yacht to date.
She boasts a sleek profile and a central garage for tenders – dinghies or other boats used to ferry people and supplies to and from a ship – which can accommodate a limousine tender, which can transports people in style – and a multipurpose tender.
She also features a grand central staircase.
There are US$3 billion of rare superyachts on sale at the Monaco Yacht Show – take a look inside
6. Air

Length: 265 feet
Motor yacht Air can be chartered for about US$881,124 to US$933,992 a week.
The owner's suite has an observation lounge that overlooks the pool on the main deck, and there is a giant pop-up television screen to watch films outdoors.
5. Illusion Plus
Length: 290 feet
Motor yacht Illusion Plus was not only the biggest yacht making its Monaco Yacht Show debut – she is also the biggest yacht ever built in Asia.
There are four interior lounges on board as well as two jacuzzi pools, a touch-and-go helipad, and a beauty salon.
She was for sale at the show for US$145 million.
4. Barbara
Length: 290 feet
Motor yacht Barbara has cruised the globe with an interior so nice that it has won an award.
She boasts a gymnasium on the sundeck and a wellness area for a more tranquil part of the vessel.
She was for sale at the show for US$211,239,000.
What do Aston Martin, Porsche and Pininfarina have in common?
3. Dar
Length: 295 feet
Motor yacht Dar is completely finished in reflective glass, perfect for panoramic views from the interior.
She has a helipad, swimming pool, beach club, and bathing platform and can accommodate more than 40 people on board at one time.
2. Aquarius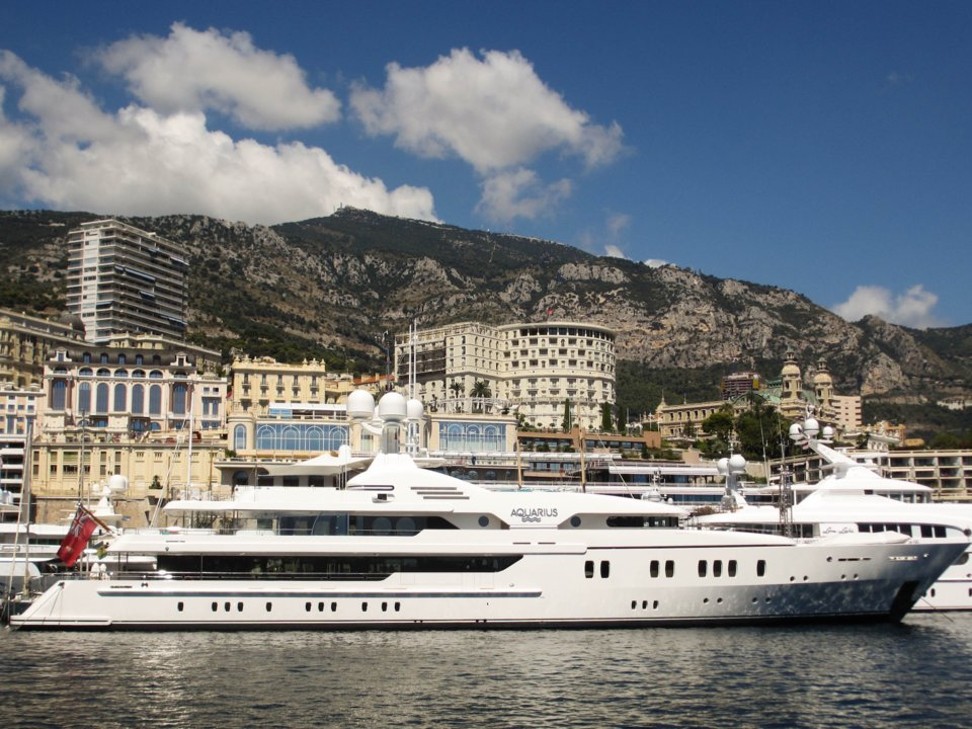 Length: 301 feet
Motor yacht Aquarius, owned by real estate businessman Steve Wynn, has a massage room, helipad, beauty salon, swimming pool, beach club and media room.
She can accommodate up to 14 guests in seven cabins, including a master suite and six VIP staterooms.
HK$413 million for farm-to-table dining on an eco-friendly superyacht
1. Kismet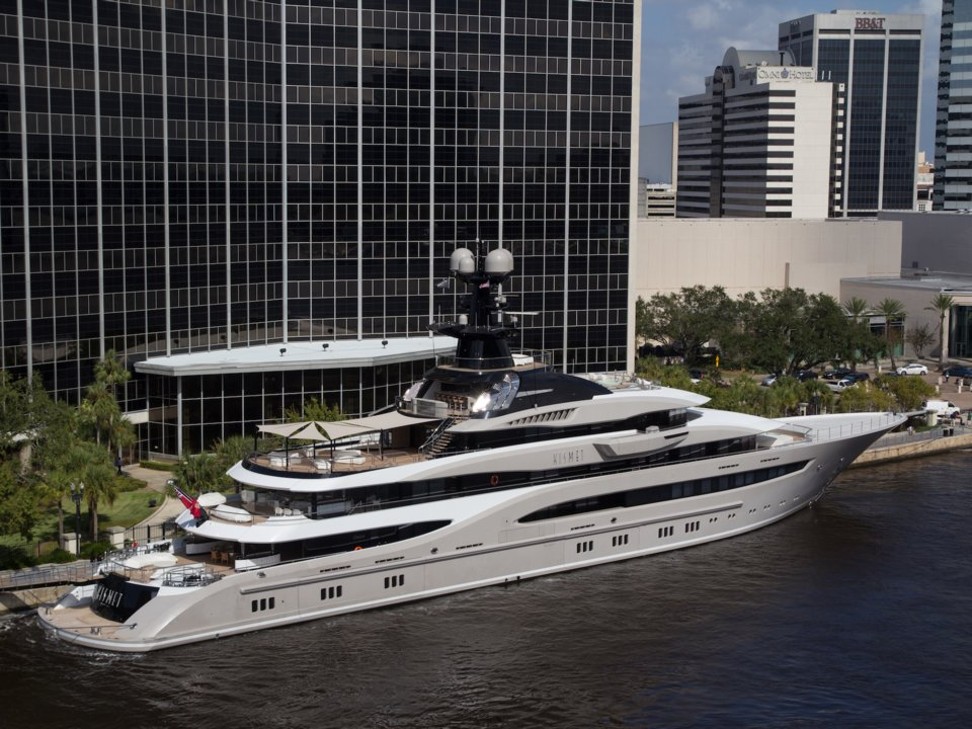 Length: 312 feet
While the current sale price for motor yacht Kismet was only available upon application, she was the largest yacht at the Monaco Yacht Show – with a weekly charter rate of around US$1.29 million – so we can only guess a high price.
Billionaire Shahid Khan, owner of Fulham, the English Premier League soccer club and the Jacksonville Jaguars American football team, is the current owner.
She has been chartered by Beyoncé and her husband Jay-Z.
Want more stories like this? Sign up here. Follow STYLE on Facebook, Instagram and Twitter
This article originally appeared on Business Insider.